Contact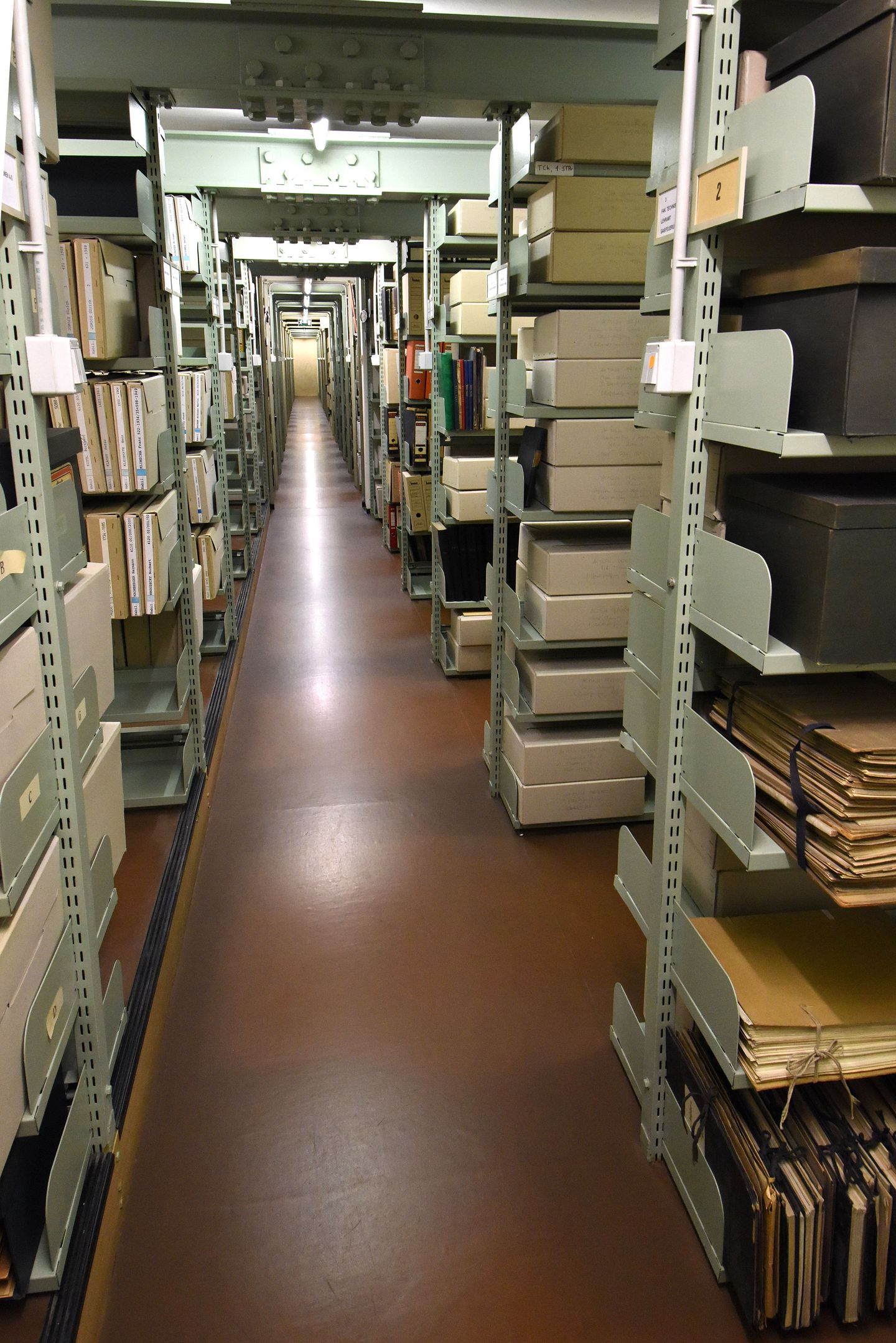 © Archiv der TU Wien / Thomas Györik
The security refurbishment of the TU Wien archives is scheduled to begin on February 1, 2023 and to be completed by the end of December 2023.

During this period, no regular archive operation is possible. Until probably mid-May, requests can still be answered. However, please expect longer waiting times, as our access to the archive depot will also be restricted. From June at the latest, the depot will be directly affected by the work and access will probably no longer be possible until the end of the year.
We hope that the construction work will be completed by the beginning of 2024.
Mission
The Archive safeguards, interprets and controls access to the administrative and academic legacy of TU Wien and its precursor institutions since its foundation in 1815, in written, pictorial, audiovisual and digital form. This includes responsibility for:
Following and implementing developments/legal framework
Research
Public relations
Independent activities
Providing services internally and externally
Caring for and making use of archived material
The Archive is NOT allowed to issue confirmation of studies.
If you require such a service, please contact the Study Department (studienabteilung@tuwien.ac.at).
All photos on the website of the archives of TU Wien: (c) Archiv der TU Wien / Thomas Györik.
Archives of TU Wien

© Archiv der TU Wien / Thomas Györik
Karlsplatz 13, 1040 Vienna, Austria
Tel. +43-1-58801-41140
Email: archiv@zv.tuwien.ac.at
You can find us in the TU Wien main building at Karlsplatz 13, staircase 3, 1st floor.
Opening hours:
Mon–Fri 8:00–12:00 or by appointment, even between semesters.
Please note general closure days, however, as shown here.