European University Alliance: European Universities Linking Society and Technology (EULIST)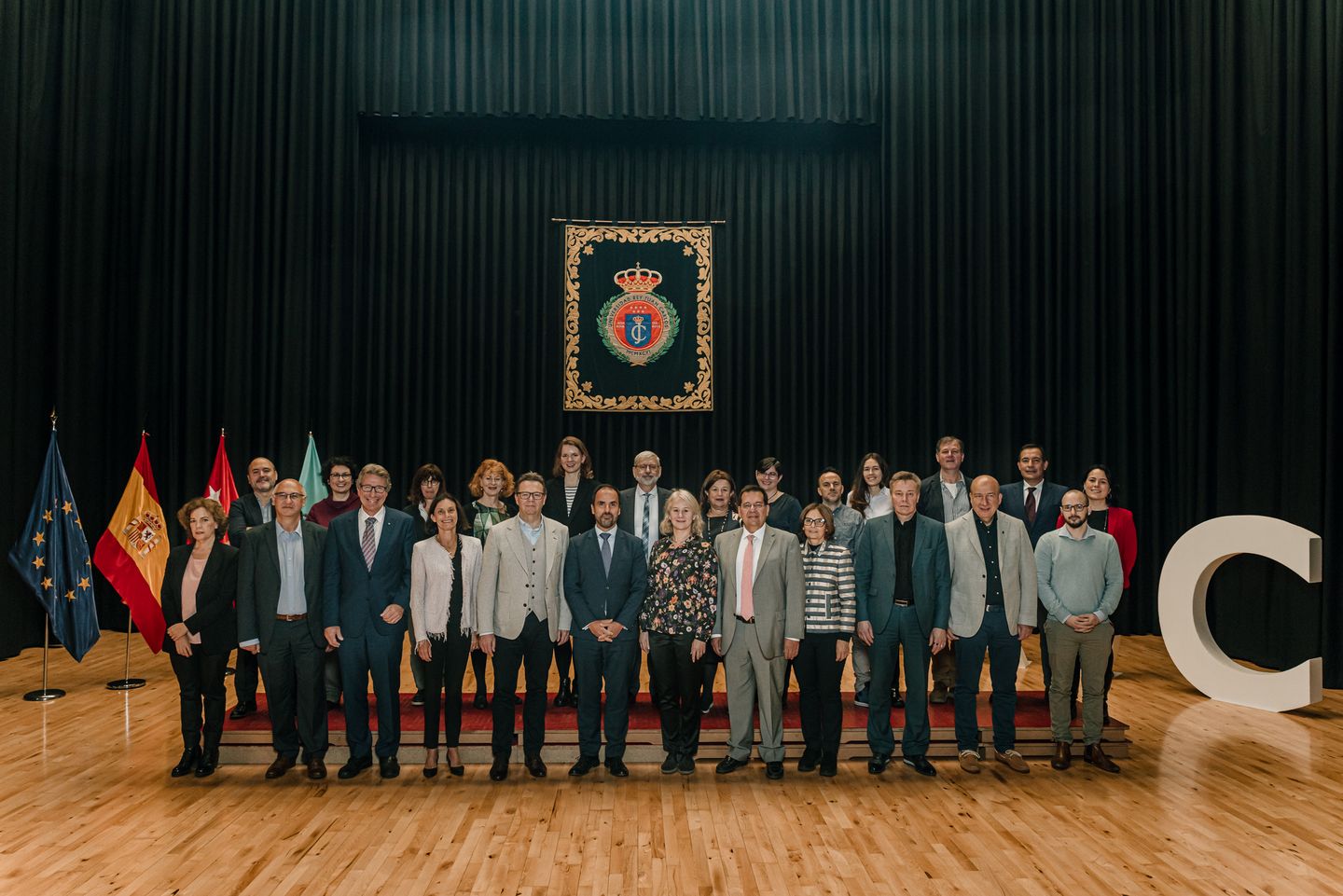 © URJC
First EULiST General Assembly held in Madrid in October
The European university network EULiST (European Universities Linking Society and Technology), coordinated by Leibniz Universität Hannover (LUH), met in Madrid from October 19 to 21, 2022. Invited by the Spanish network partner, the Universidad Rey Juan Carlos, the EULiST Presidents' Board, Management Board and Coordination Office met in Móstoles near Madrid for the General Assembly to define the goals and priorities for a renewed application for "European University" status. Currently, a team is working on the preparation of a proposal for the European University Initiative of the European Commission. The deadline is January 31.
The aim is to improve on the previous proposal, which scored well with 81 points (out of a possible 100) from the European Commission, and thus successfully obtain the "European University" label.
French engineering school is tenth partner
Another important item on the agenda was the expansion of the alliance to now ten partners: Following unanimous approval, France's leading institute for technology, the Institut Mines-Télécom (IMT), joins the alliance. Already in May, a high-ranking delegation of the IMT visited LUH to prepare the accession. In the presence of representatives of all universities in the EULiST alliance, Odile Gauthier, Director General of the IMT, and LUH President Volker Epping, Senior Chairperson of the EULiST Presidents' Board, signed the accession document.
The IMT is a group of eight French engineering and management graduate schools focusing on Digital Sovereignty, Industry 5.0, Energy/Circular Economy and Health/Wellbeing. The eight schools of the research-intense IMT are home to more than 13,000 students, 1,400 doctoral and post-doctoral researchers, and over 1,100 researchers. The IMT has long-standing strategic partnerships with several EULiST members. Among others, the National Technological University of Athens (NTUA) has several double degrees with the IMT.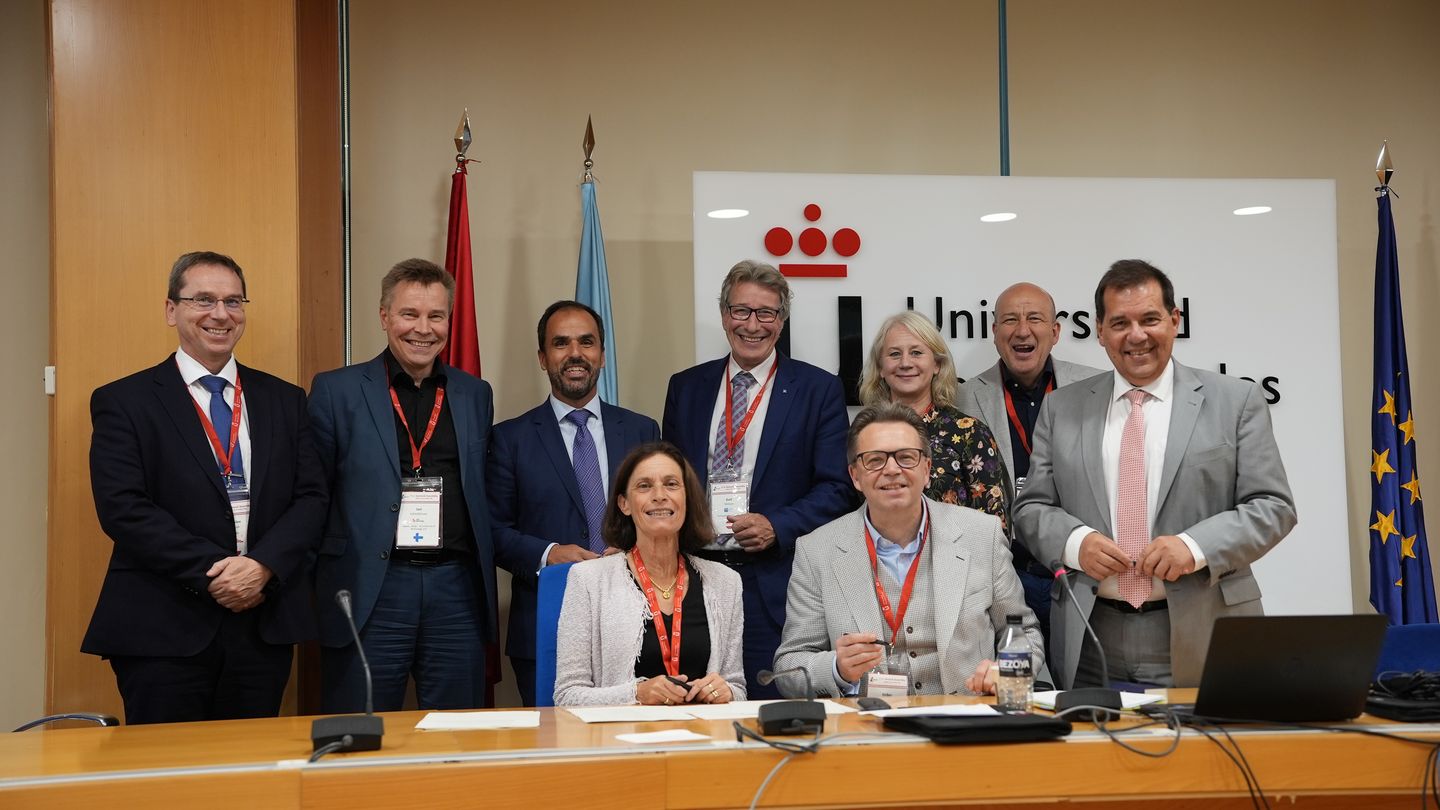 © URJC
Linking science and society - this is the challenge TU Wien wants to take up together with eight strong partner universities in Europe. The alliance "EULIST - European Universities Linking Society and Technology" aims to make Europe tangible and experienceable for all university members and students.

We want to cooperate with our EULIST partners in study, research and administration in order to realize the vision of the European University. Strong partners and close networks ensure our future viability in international competition.
Goals
The overall goals of EULIST are:
To educate multilingual, socially responsible European citizens who build and strengthen bridges between science and society.
Build an analog and virtual European inter-university EULIST campus with a strong culture of diversity, inclusion, and sustainability
Develop innovative, flexible and interactive teaching formats and curricula with close and sustained integration of cutting-edge research
Establishment of cross-border teams of students, scientists and regional stakeholders that develop sustainable solutions to current societal challenges in transnational, cross-disciplinary and cross-sector constellations
Establishing a collaborative knowledge and transfer network between the participating regions as science locations to promote knowledge-based research, innovation and evidence-based policy making.
Initial thematic synergies and focus areas have already been identified under the following four United Nations Sustainable Development Goals:
SDG 4 - Quality Education
SDG 7 - Affordable and clean energy
SDG 9 - Industry, innovation and infrastructure
SDG 11- Sustainable cities and communities
SDG 13 - Climate Action
However, these by no means exclude cooperation and joint activities in other thematic areas.
Work Packages
Work Packages were established in five fields of action for the development of joint activities and projects. Members of all partner universities are involved and network in the work packages.
Work Package

WP 1) EULiST Management, Coordination & Strategy

Volker Epping (Leibniz Universität Hannover) |
Jari Hämäläinen (Lappeenranta-Lahti University of Technology LUT)

WP 2) EULiST Campus

Lene Foss (Jönköping University) |
Jiří Hirš (Brno University of Technology)

WP 3) EULiST Teaching & Learning

Kurt Matyas (Technische Universität Wien) |
Bruno Rubino (University L'Aquila)

WP 4) EULiST Research & Innovation

Sotirios Karellas (National Technical University of Athens) |
Liisa-Maija Sainio (Lappeenranta-Lahti University of Technology LUT)

WP 5) EULiST Outreach, Engagement and Transfer

Maria Luisa Humanes Humanes (Universidad Rey Juan Carlos) |
Maximilián Strémy (Slovak University of Technology in Bratislava)
Backgrounds
2020, Leibniz Universität has initiated the alliance "EULIST - European Universities Linking Society and Technology" with seven leading universities. EULIST brings together partners with complementary strengths in the technical subjects and the humanities and social sciences. Its goal is to develop new sustainable solutions for the major societal challenges of today and tomorrow through joint, integrative approaches in the social, natural and technical sciences. To achieve this goal, coordinated educational offers as well as an inter-university university campus are to be developed, which will network teachers, learners and researchers and promote mobility.
The alliance is currently being established. In different working groups, points of contact are identified and ideas exchanged in order to establish innovative, cross-disciplinary fields of action. Suggestions are welcome!
DESIGN WITH US!