Institute field trip 2017, 10.05.2017
Day three, the day most people have probably been looking forward to for a long time. Not only because we visited a centuries-old castle, a spectacularly illuminated quarry and a national park, but because it is always something very special when we, research-loving people living in Vienna, get to see the sea.
© Ernst Kozeschnik
A short walk through the village of Les Baux de Provence led us directly to the ruins of the Château de Baux de Provence.
© Ernst Kozeschnik
This former castle was built on a rocky outcrop in the tenth century.
© Dagmar Fischer
The interesting constructions of the exhibited catapults led to a lot of considerations in our bunch of mechanical engineers and reminded us of one or the other mechanics lecture.
© Ernst Kozeschnik
In the village of Les Baux de Provence we were also able to marvel at a bauxite rock. Bauxite owes its name to the place where it was first found, where it was discovered by Pierre Berthier in 1821.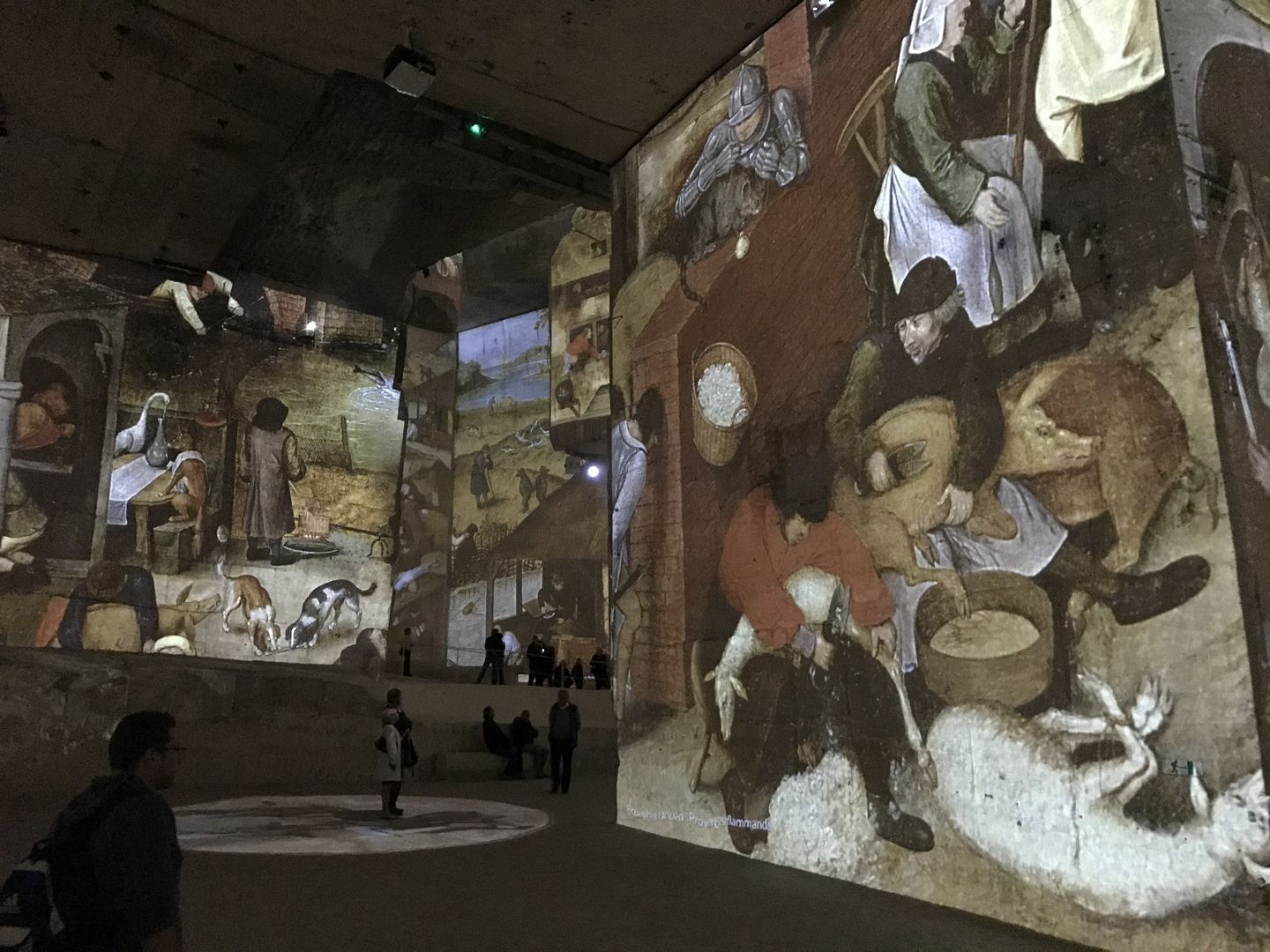 © Ernst Kozeschnik
We walked to the next highlight - Carrières de Lumières. This old quarry in Baux de Provence has been decorated with a choreographed light show featuring striking paintings by three well-known 16th-century artists. The walls of the great halls were projected, among other things, with the enigmatic-grotesque triptychs by Bosch, the village festivals of the Brueghel dynasty or the ingenious compositions of flowers and fruits by Archimboldo.
© Dagmar Fischer
In order to process the great insights from historical times, the journey continued to the Camargue National Park, where a typical French picnic was scheduled. Packed with dozens of fresh baguettes, a variety of excellent fromages and jambons and a bottle or two of wine, we found an excellent spot for a well-deserved refreshment.
© Dagmar Fischer
As soon as the French snack was eaten, there was a short walk through the reeds to the long-awaited sea. France immediately showed itself from its best side and showed us a horde of flamingos in the middle of the sea, apparently waiting for us.
© Aurelie Jacob
However, some of us spotted flamingos that were a little bit better to see.
© Dagmar Fischer
© Dagmar Fischer
The day ended with a city tour in Arles, during which the café terrace of the Cafe van Gogh,
© Wikipedia
which served as a template for the world-famous painting by Vincent van Gogh,
© Aurelie Jacob
and the Roman arena were visited.
© Dagmar Fischer
All these impressions could still be exchanged at a sponsored dinner in a typical French restaurant.