This year's institute excursion took us to Upper Austria to visit 2 companies, ENGEL AUSTRIA GmbH and ROSENBAUER International AG. Despite the "uncivilized" departure time (7 a.m.) for some, we managed to be almost on time.
The exact number of participants (students, staff and professors) - somewhere between 34 and 37 - remains a mystery. Whenever the "counter" tried to verify his first count on departure, he/she got a different result. This is not necessarily due to the incomplete basic mathematical knowledge of the "counter". Somehow there is no norm as to whether the man/woman who counts the number of participants should also count himself or not. Also, we were joined by a colleague during our trip - which can perhaps be seen as an excuse for confusing our 'counter'.
It took us about 3 hours to get to our first destination – ENGEL AUSTRIA GmbH in Schwertberg. The company is 100% family owned. The ENGEL brand name stands for the world's largest manufacturer of injection molding machines and at the same time for one of the world's leading manufacturers of plastics processing machines. The business areas and products were presented to us in a modern and stylish auditorium.
Although the presentation was very interesting, some enriched the lively speech with subtle snoring - at least rhythmically. Divided into 4 groups, we were shown a state-of-the-art production facility in which injection molding machines with a clamping force of up to 5,000 kN are manufactured.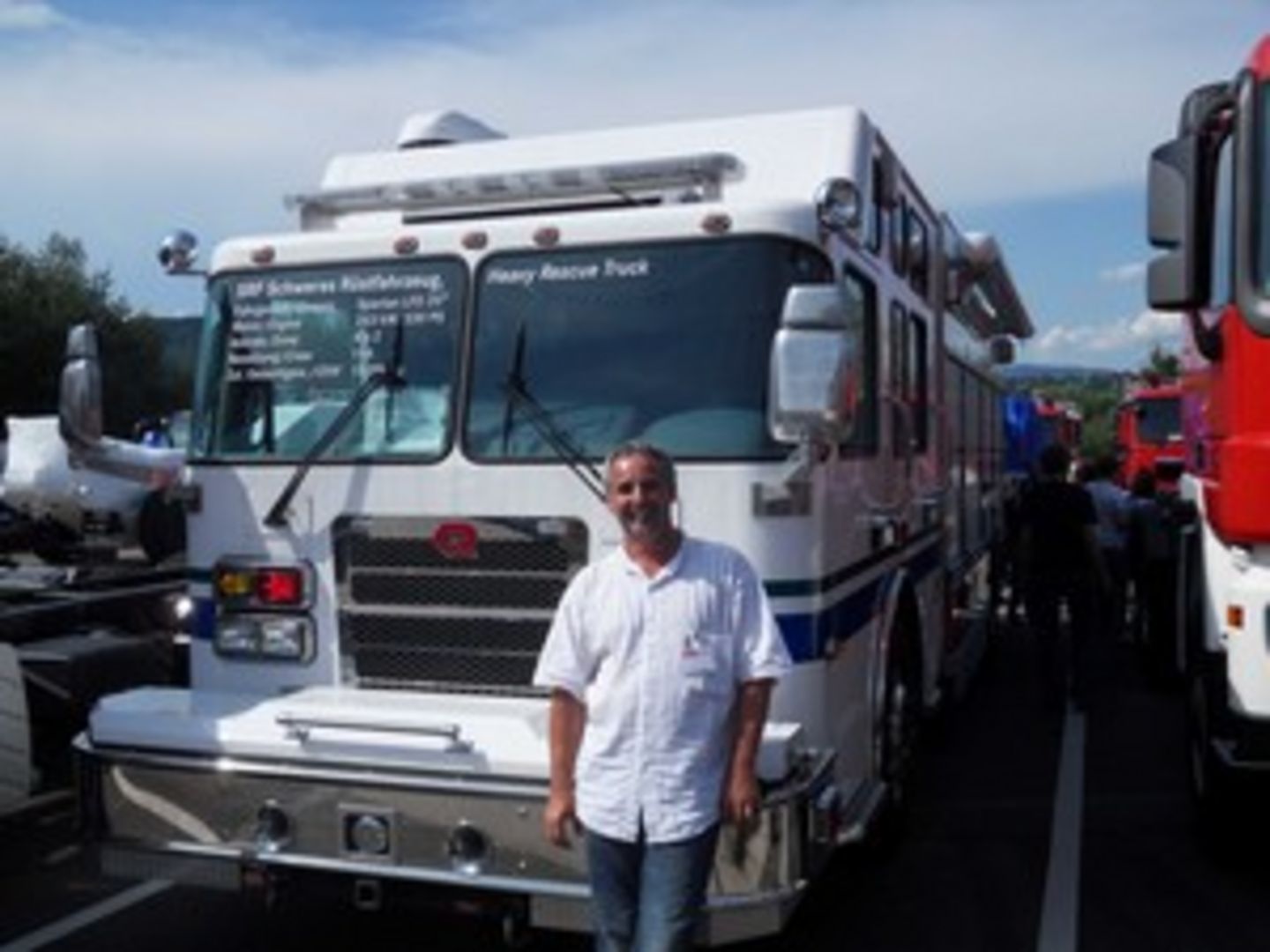 After an excellent lunch we drove to our second stop - ROSENBAUER International AG. ROSENBAUER International AG is the number one worldwide when it comes to equipping fire brigades with the complete range of firefighting equipment available, as well as for civil protection.
We were particularly impressed by the aircraft rescue firefighting vehicles (ARFF) such as "Panther".
Some "Panther" facts:
Pump with up to 10,000 liters / min
maximum flow rate
Acceleration time: 0 – 80 km/h in 25 seconds
Braking distance at 85 km/h: 16 meters
Some also used the shop to expand their wardrobes with highly fashionable firefighting gear. We think they look pretty good in their new caps!!!
It was an interesting day and a welcome change from day-to-day business.