Personal MBA Journey | Karla Andrea Tena Ochoa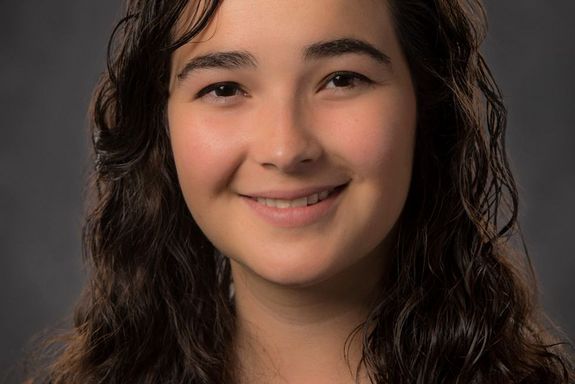 Personal Profile
Name: Karla Andrea Tena Ochoa
Company & Position: Daimler Financial Services Mexico, Marketing Specialist
Education: BA Communications
Personal Highlight: COVID 19 Pandemic has really impacted the way I see life in general and definitely shaped my professional and personal journeys. Professionally, it took me out of my comfort zone and motivated me to pursue new challenges in the company. In a way it forced me to see that we always have to be prepared for unforeseen situations and have a "crisis mode on" activated at all times. We cannot wait for a crisis to innovate, we should be thinking there are constant crisis to always try to push ourselves to do the best job and ultimately give the customer the best services. Personally it translates very similarly, things can always go better or worse and I have to be prepared for either.
Overall I see this situation as something very positive, I think I have grown as a person, as a professional and have definitely changed the way I look at things.
Personal Motto / Favourite Quote: "Everything is going to be fine in the end. If it's not fine it's not the end." Oscar Wilde
MBA program: MBA Automotive Industry (Start June 2021)
MBA Journey Take-off Interview
The approach this MBA gave to automotive was unique and especially interesting to me. I really wanted to do an MBA and work on my managerial skills to prepare for growth within the company. I am still relatively young and have a junior position, but I felt the need to prepare myself for further responsibilities. At the same time, being part of this industry and being a mobility enthusiast, I am naturally bonded and interested to these topics so the Automotive focus was definitely a differentiator. I really wanted to have broader knowledge in the way the industry works from different perspectives not only as OEM but also from the supplier POV. I believe this program will help me achieve both goals.
The practical approach and the way the modules are set. I really like the fact that is thought for executives and working individuals. It wouldn't be as enriching if we couldn't share experiences. I like that we are mixed with other MBA programs because that way we learn from other industries and visions as well and that increases the knowledge we gain.
I expect to learn a lot from the experiences from lecturers and peers. To gain deeper knowledge on business management skills and be prepared to grow as a professional.
I think that my background in trucks and financial services from a different market can complement my colleagues' current experiences in their companies. I think there are some market or culture specifics that can be shared and that they were not previously aware of. Hopefully my experiences can help others in their journeys; so far I have enjoyed learning from my peers as well.
It has been challenging sometimes, but it is all matter or time management. I am organizing my week allocating time slots for everything, I try to be flexible at times if it is needed but in general having this structure has helped me in this 1-2 months to fulfill all these aspects.