SustainPSE Group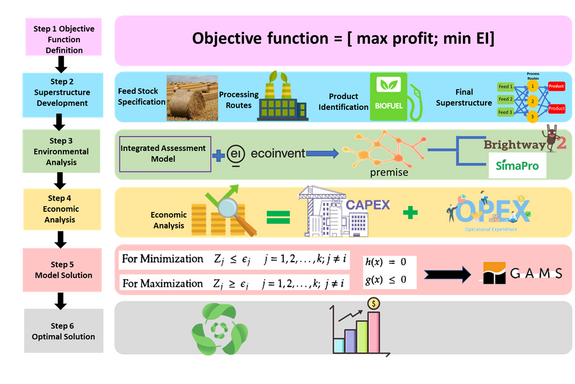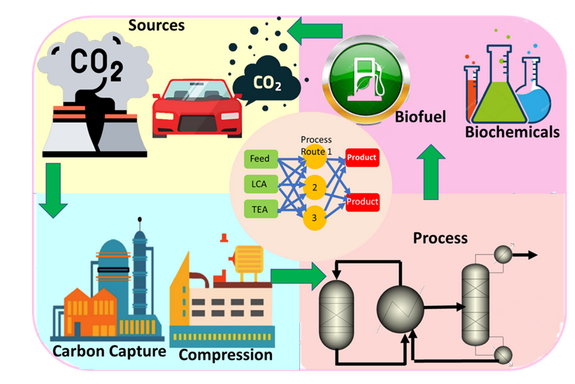 Welcome to the SustainPSE, an emerging research group dedicated to "Process Systems Engineering for Bioresources and Sustainability" . Our group focuses on pioneering research in Superstructure Development and Optimization for Circular Carbon Systems.
At SustainPSE, we adopt a comprehensive approach that integrates multiscale optimization techniques, spanning from molecular and process levels to plant and systems. This holistic approach is key to designing and developing innovative carbon treatment technologies that address the pressing challenges of today's world. We consider the entire life cycle assessment and optimization of vital areas such as
Our research focuses on developing innovation mathematical optimization methods that minimize the environmental impacts while maximizing the economic and social benefits in circular carbon systems. In addition, we emphasize the integration of flexibility into superstructure design, allowing for adaptable and efficient solutions. By combining state-of-the-art methodologies with a forward-thinking mindset, we strive to contribute to a sustainable future by creating solutions that optimize resource usage, reduce emissions, and foster a circular economy.
Univ.Prof. Stavros Papadokonstantakis MSc PhD
© SP