Pohang University of Science and Technology (POSTECH), Korea, Summer Semester 2022/23
Nemanja Tesanovic
(This blog is available in German language only)
März 2023
Seit ich die Bestätigung meines Auslandssemesters im November erhalten habe, stieg meine Vorfreude immer weiter an, bis ich am 12.02.2023 endlich meine Reise nach Südkorea antreten konnte. Nachdem ich am nächsten Tag gelandet bin, habe ich einige Zeit gebraucht, um meine Situation zu realisieren, möglicherweise auch aufgrund meines Schlafentzugs. Nachdem ich meinen Covid19-Test gemacht habe, konnte ich daraufhin mit den Flughafenbussen zur meiner Unterkunft im Stadtteil Itaewon fahren, in welchem ich meinen restlichen Tag verbracht habe.
Nach einem ereignisreichen Morgen fing meine Reise nach Pohang in einem der koreanischen Bullet-Trains, den KTX, an. Mit diesem konnte ich die lange Strecke von Seoul nach Pohang in nur zwei Stunden und 40 Minuten überbrücken. Mit dem Taxi ging es dann direkt zum Campus der Universität, welcher für mich sehr groß wirkte, vor allem wenn man die geringe Anzahl an Studierenden berücksichtigt. Da sich alle Studentenwohnheime auf dem Campus befinden, konnte ich nach kurzer Zeit auch das DICE (Dormitory for International and Cultural Exchange) finden, in welchem alle Auslandsstudenten untergebracht werden.
Nachdem fast alle neuen Austauschstudenten montags und dienstags eingetroffen sind, begann mittwochs die Orientierungsphase, die bis freitags ging. In dieser wurden den Neuankömmlingen Informationen zum Leben in Korea und auf dem Campus gegeben und in den darauffolgenden Tagen gab es Ausflüge in die Stadt Pohang selbst, wo wir unter anderem den Jukdo Markt besucht haben und das Deokdong Cultural Village, in welchem noch einige alte Gebäude unversehrt erhalten geblieben sind.
Für die privaten Ausflüge am ersten Wochenende, in denen ich zum Beispiel den Homigot Sunrise Square besucht habe, benutzte ich auch zum ersten Mal das öffentliche Verkehrsnetz von Pohang, welches ausschließlich über Buslinien arbeitet. Fahrten kann man mit einer T-Money Karte bezahlen, welche man in jedem Convenience Store erhalten und aufladen kann. Sie funktioniert für fast alle öffentlichen Verkehrsmittel und auch in allen anderen Städten Koreas, wie Daegu oder Seoul, welche ich an den darauffolgenden Wochenenden des Februars besucht habe.
Von März bis April habe ich noch einige private Ausflüge mit den anderen Austauschstudenten geplant, wie zum Beispiel nach Busan oder Gyoengju. Diese werden allerdings früher im März stattfinden, da Ende März die Kirschblütensaison in Korea beginnt und ich mich danach für meine Midterms vorbereiten muss.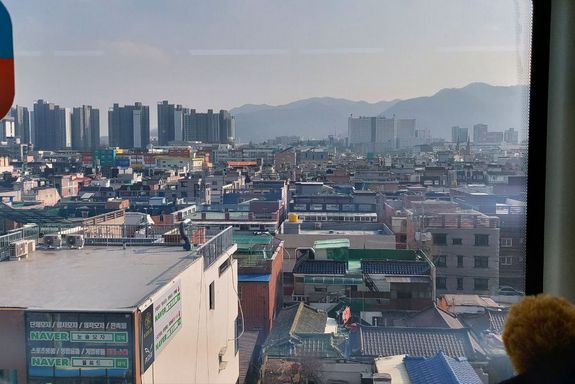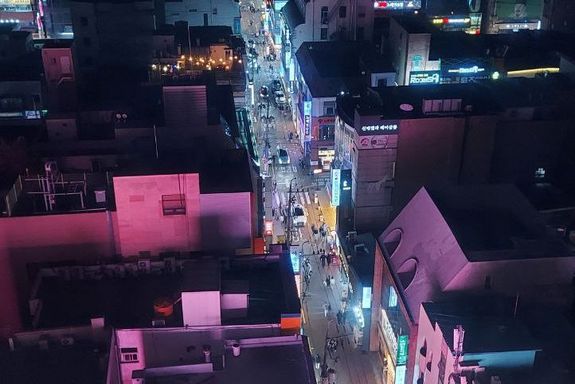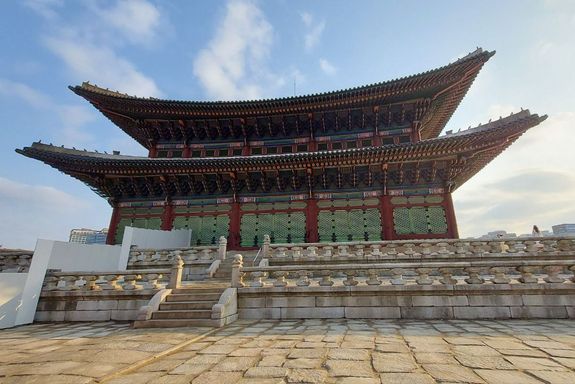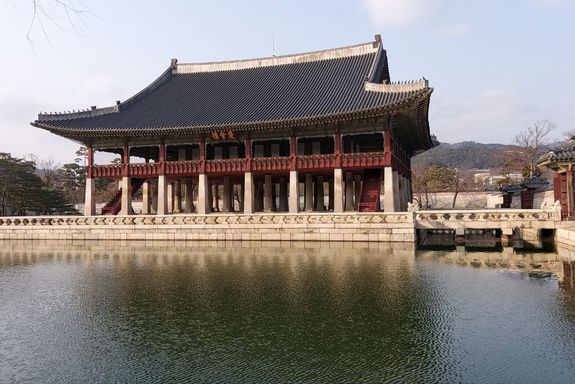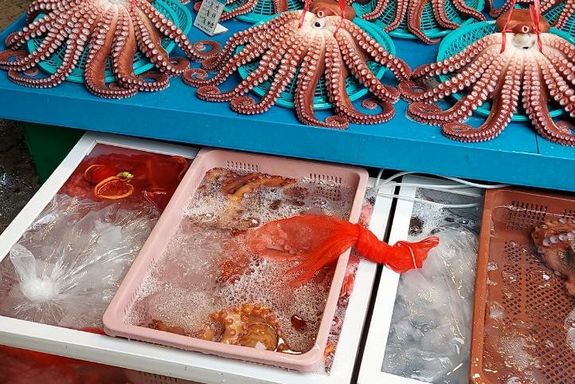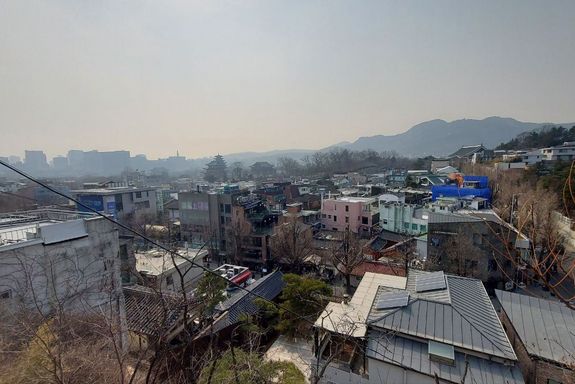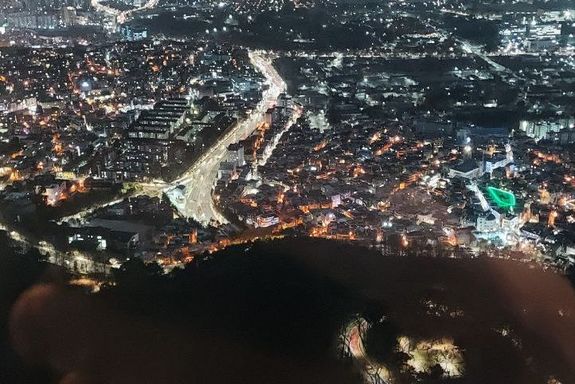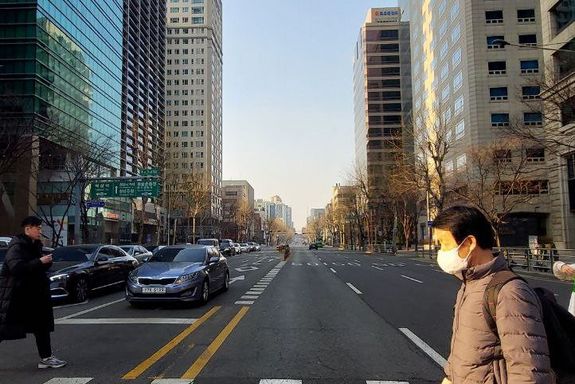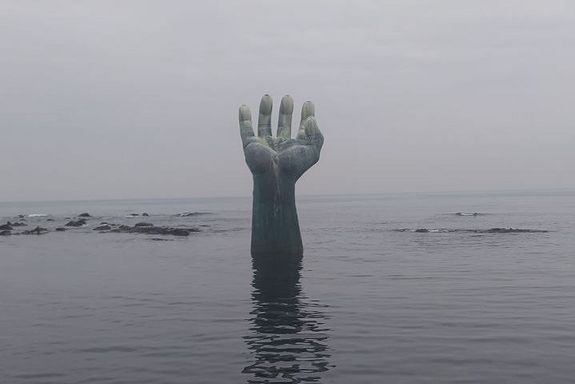 April 2023
Auch in meinem zweiten Monat in Korea ist ziemlich viel passiert. Während ich unter der Woche mit meinen Aufgaben und dem Lernen beschäftigt bin, konnte ich an den Wochenenden wieder einige Ausflüge in verschiedene Städte unternehmen. Hierzu zählt auch die Stadt Busan, die ich im letzten Monat zwei Mal besucht habe und welche ich auch als meine Lieblingsstadt in Korea bezeichnen würde. Mit dem sehr schönen Strand in Haeundae, einem der schönsten Tempel Koreas und meinem Lieblingsrestaurant, habe ich die Ausflüge hier immer sehr genossen.
Bei meinem zweiten Besuch in Busan Ende März konnte ich auch das Kirschblütenfest in Jinhae besuchen, einem Stadtteil im benachbarten Changwon. Auf dem Weg zum Fest geriet mein Bus kurz vor der Endstation in einen Stau, aufgrund einer Parade. Wir konnten allerdings den Bus verlassen und somit auch die Parade genießen, an der sehr viel militärisches Personal sowie Zivilist_innen beteiligt waren, wobei die meisten Beteiligten auch mit den anwesenden Beobachter_innen interagierten. Nach der Parade verbrachte ich den restlichen Tag mit den anderen Austauschstudierenden, indem ich durch Jinhae ging und die vielen Kirschblütenbäume bewunderte.
Eine weitere Stadt, welche ich im letzten Monat zwei Mal besuchen konnte, war Gyeongju. Als ehemalige Hauptstadt des antiken Königreichs Silla, hat auch diese Stadt einige Sehenswürdigkeiten, wie den Bulguksa Tempel oder die Hwangridan Straße, mit vielen sehr guten Cafes und Restaurants, welche teilweise in sehr schönen traditionell aussehenden Gebäuden sind.
Zum Schluss fanden auch meine Midterms vom 10.04. bis zum 14.04. statt, während bei anderen Studierenden die Midterms breiter verstreut waren. Dafür beginnt jetzt die Zeit der Projektarbeiten in einigen meiner Kurse, welche mich unter der Woche beschäftigen werden. Dennoch sind für den kommenden Monat noch einige Ausflüge, sowie das Sunrise Festival von POSTECH geplant, an welchem auch die Austauschstudierenden vom DICE (Dormitory for International and Cultural Exchange) einen Stand betreiben werden.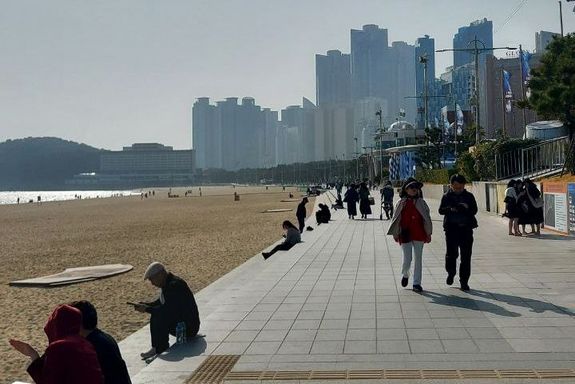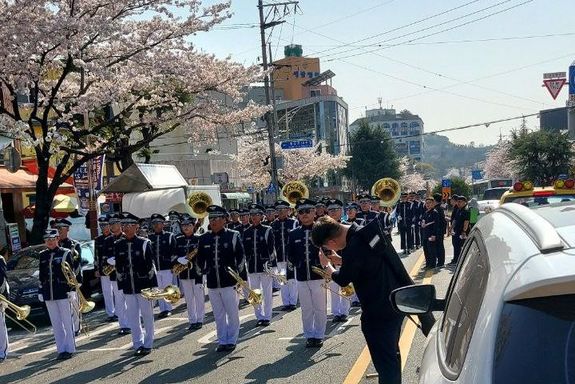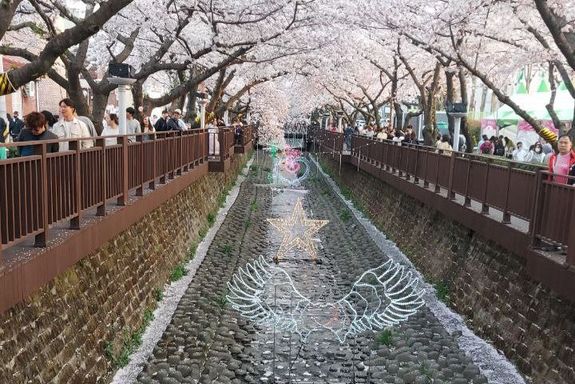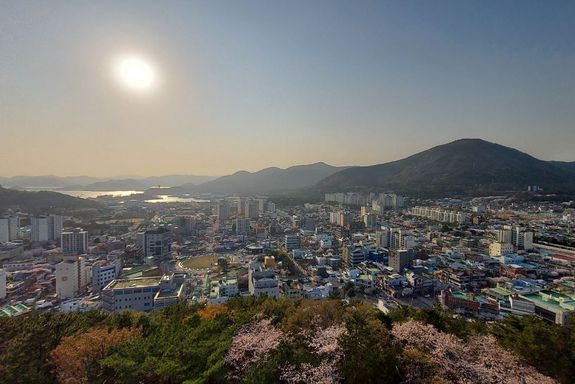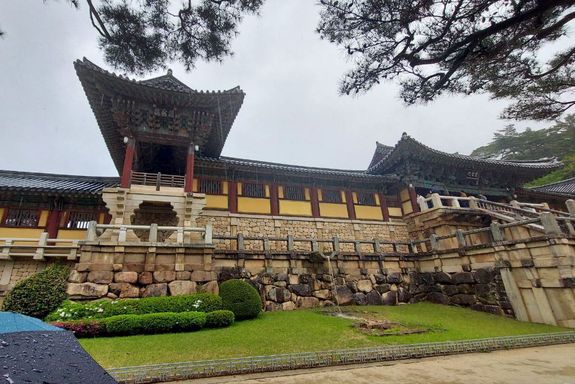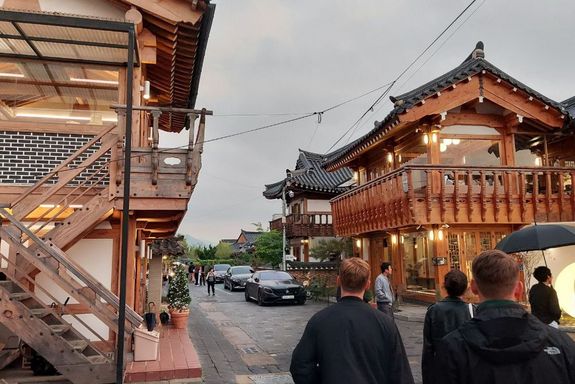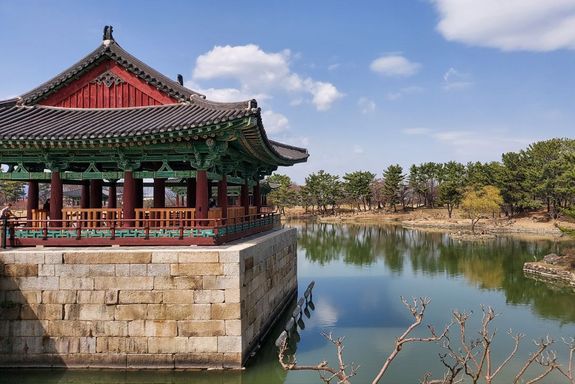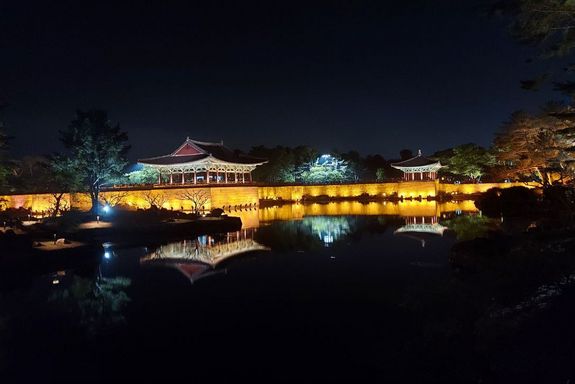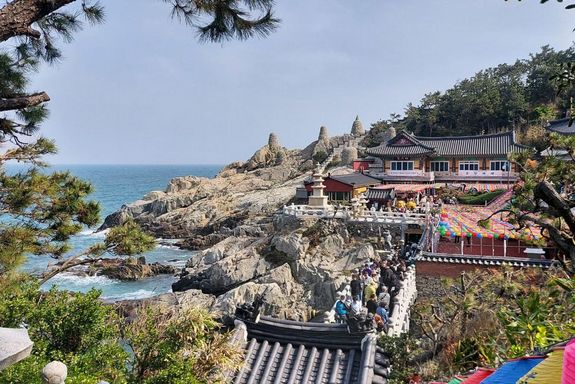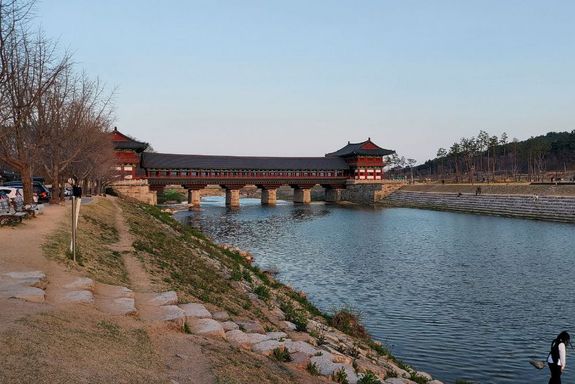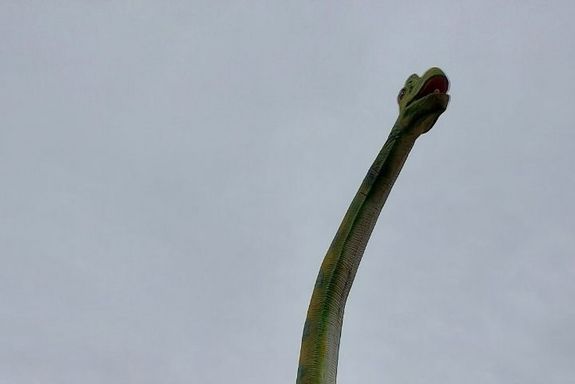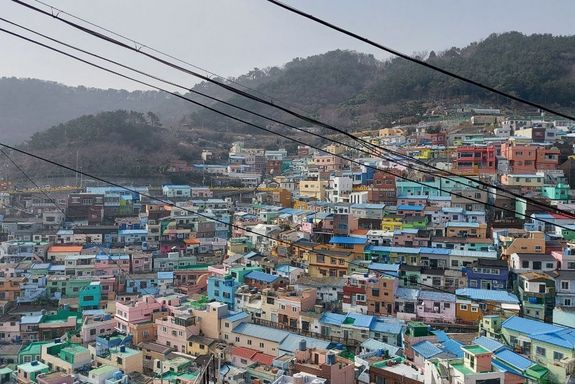 Mai 2023
Ein weiterer Monat ist vergangen, in welchem ich wieder einiges erleben konnte, während das Ende meines Auslandssemesters immer näher rückt. Wie es schon üblich geworden ist, bin ich an den letzten Wochenenden selten in Pohang gewesen, während ich unter der Woche an meinen Aufgaben gearbeitet habe.
Auch im vergangenen Monat besuchte ich Seoul einige Male, unter anderem um das Lotus Lantern Festival zu besuchen, aber auch, um Zeit mit meiner Familie zu verbringen, welche nach Korea geflogen ist, um mich zu besuchen. Mit ihnen habe ich klassische Sehenswürdigkeiten besucht, wie den Gyeongbokgung Palace und Bukchon Hanok Village, welche ich selbst schon besucht habe. Neues, was ich diesen Monat in Seoul gesehen habe, wären der Olympic Park sowie der Lotte World Tower, welcher mit 554,5 Metern Platz sechs der höchsten Gebäude der Welt besetzt.
Aber die Highlights des Monats waren die verschiedenen Festivals, welche von den koreanischen Universitäten im Mai gefeiert werden. Ich hatte die Möglichkeit einige verschiedene Universitäten zu besuchen und auch das Glück, dass genau zu diesen Zeiten Festivals stattfanden. Dabei waren die Festivals von meiner Austauschuniversität POSTECH und der SKKU meine Favoriten, auch wenn ich PSY am SKKU Festival verpasst habe.
Des Weiteren fand am 10.05. die lang ersehnte Wiedereröffnung der Log Cabin am POSTECH Campus statt. Hierbei handelt es sich um eine Bar in einem Blockhaus, welche aufgrund von Renovierungsarbeiten geschlossen war. Für die Eröffnung veranstaltete die Universität ein Event mit Auftritten von verschiedenen Studenten bzw. Studentengruppen und die ersten 1000 Bier wurden vom Präsidenten des POSTECH spendiert.
Nun stehen nur noch zwei Wochenenden vor mir, bevor das Semester endgültig abgeschlossen ist. Auch an diesen haben meine Freunde und ich Reisen geplant, wie zum Beispiel auf die Insel Jeju, auf welche wir alle schon gespannt sind.