Institutes field trip 2013, 30.05.2013
In the morning we took the bus in the direction of Papenburg to the second shipyard of our institute excursion. Just the sight of what they claim to be the world's largest covered hall (volume, not height) was impressive.
© Dagmar Fischer
Unfortunately, we were not allowed to take photos on the factory premises to capture the dimensions of the 504m long building dock.
© Georg Stechauner
The Mayer shipyard is a state-of-the-art production facility, the hall-sized automated plasma cutting stations are all encapsulated to minimize dust exposure. We were able to learn a lot about the joining techniques used, such as the specially perfected hybrid welding, a combination of laser welding and MIG processes. This hybrid process enables an increase in productivity through higher welding speeds with improved welding quality at the same time. These joining techniques are optimized for the process in our in-house welding laboratory. In addition to process optimization, the greatest possible automation of the welding processes is also a priority. The results of this automation could be admired in the hall-sized laser center.
There, individual sheet metal elements are assembled into building blocks weighing up to 800 tons with almost no manual intervention. Similar to the FSG, these building blocks are then manually pre-equipped with electrics and other line systems (water, air conditioning, heating,...). According to the Lego principle, up to 70 of these building blocks are put together in the dock to form a ship. The serial production of the steel components enables the Mayer shipyard to produce up to 4 ships per year, depending on the size of the ship and the workload. We were lucky enough to marvel at the Norwegian Getaway (cruise ship, delivery 2014) during production. The sister ship, the Norwegian Breakaway, is more than 310m long and is the largest cruise ship built in Germany and was launched in 2013.
© Dagmar Fischer
In the afternoon we went to the beautiful town of Greetsiel in "platten" East Friesland.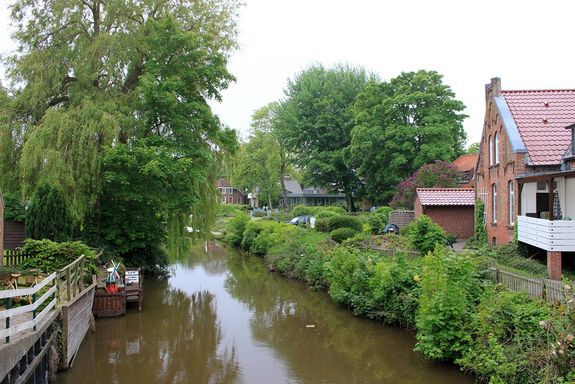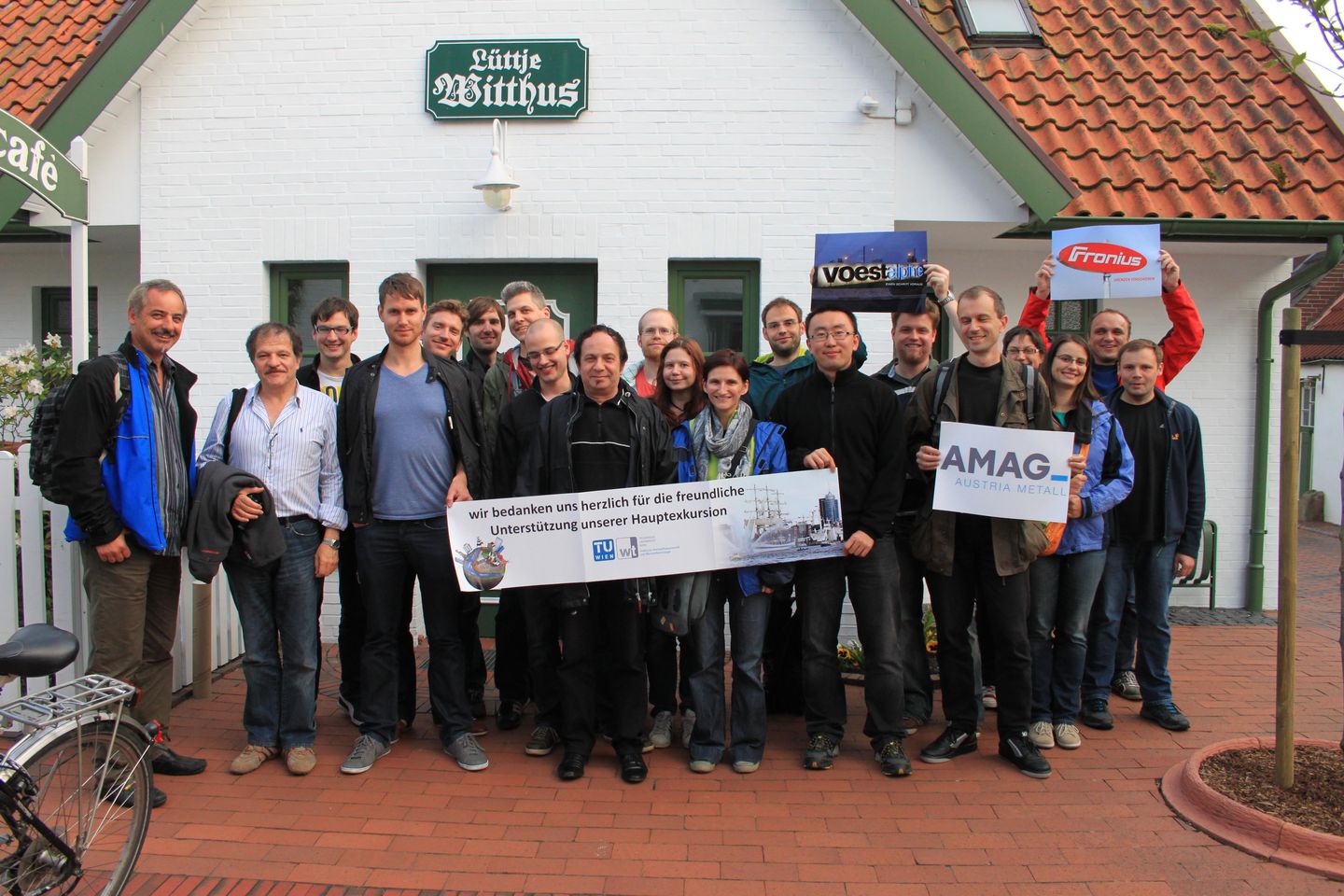 We were able to explore what the Wadden Sea and the North Sea had to offer in culinary terms in the Witthus restaurant.
The end of another wonderful institute excursion day was the picturesque sunset, which, like the whole day, unfortunately passed much too quickly.
© Dagmar Fischer