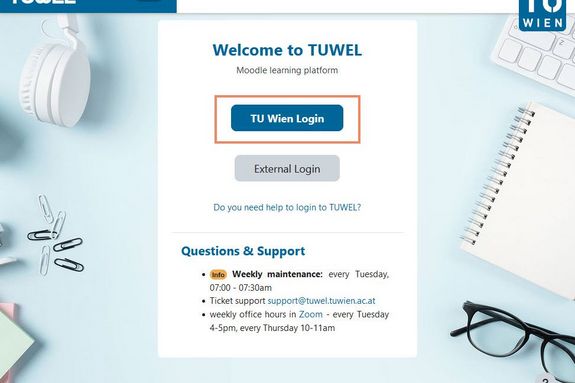 2. External Login:
Guests as well as partners of the TU Wien can access to TUWEL via an "external login". The access data for this login must be manually set up by the TUWEL team.
How to log in? For this login click on "External Login". On the following page you can enter the access data you received from the TUWEL team.
How to get an external login? Only lecturers and employees of TU Wien can apply for external login accounts. To create external accounts the TUWEL Team needs the following information about the future TUWEL user: first name, last name, (non-generic) e-mail address. You can apply for the external account directly via the TUWEL ticket support by e-mail.
If you have forgotten your access data of the external login, the TUWEL ticket support will be glad to help you.