LectureTube Upload: Upload videos via TUWEL courses to LectureTube
Let your creativity run wild when creating your videos. You can use any tool for it, post-process the videos as you like or record your meetings. LectureTube Upload is integrated with TUWEL and allows you to independently upload your self-recorded educational videos to your LectureTube series and share them with your audience via TUWEL.
LectureTube Upload includes:
Integration in TUWEL
Automatic selection of a lecture series via the selected TUWEL course
Upload of the video to LectureTube
Email notification as soon as the video is available
Tutorials
Screenshots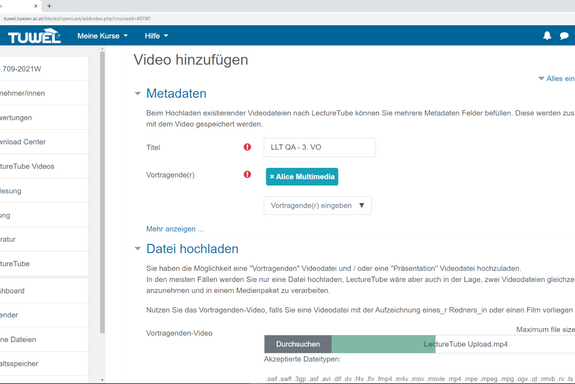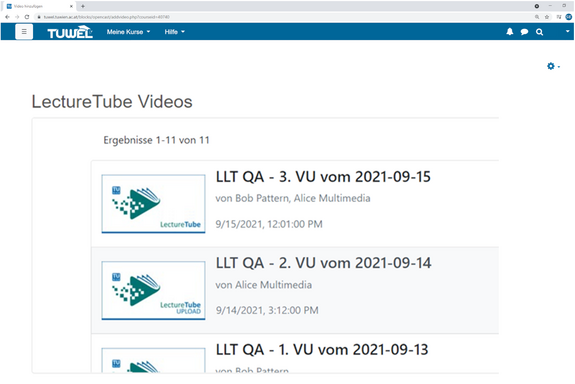 Online Office Hours
We offer a one-hour Office Hour for teachers to answer questions on topics such as TUWEL, LectureTube (Live), Zoom, etc. The Office Hours take place every Tuesday and Thursday between 16:00-17:00 via Zoom, opens an external URL in a new window (online).