LectureTube Live: Video Streams from the Lecture Hall
The idea is simple: Lecturers broadcast the lecture live so that students can follow it in real time via TUWEL or via another lecture hall. The advantages are obvious: location-independent learning, relief of the room situation and improved exam preparation.
Our Service: LectureTube Live
For a successful live streaming, numerous lecture halls at TU Wien have been equipped accordingly. The control in the lecture hall has to be set manually, conveniently via the integrated touch panels in the lecture hall. Instructions for control are available in the lecture hall.
LectureTube live – the transmitted live stream includes
The audio signal from the lecture hall's sound system
The screen of the presentation laptop (or as in LectureTube, the recorded image from the document camera or the lecture hall camera).
Real-time transmission is accessed via TUWEL, or via the relevant hardware in the lecture hall. The recording can also be played back in any other location using existing terminal equipment (projectors, sound systems) such as via a laptop. It is possible to make a recording in parallel with the live stream.
Lecture hall equipment
An overview of all lecture halls currently equipped with LectureTube or LectureTube Live can be found in coLAB in the Room Information space: https://colab.tuwien.ac.at/display/ROOMINFO/, opens an external URL in a new window
Tutorials
Screenshots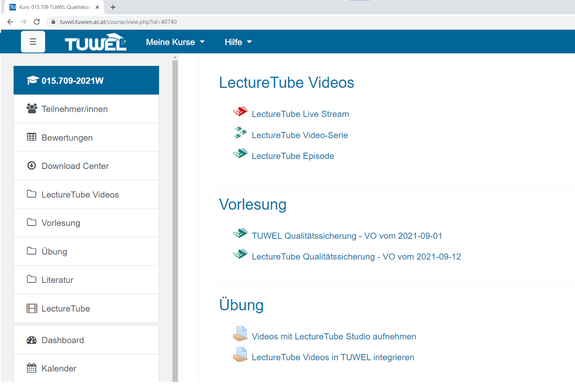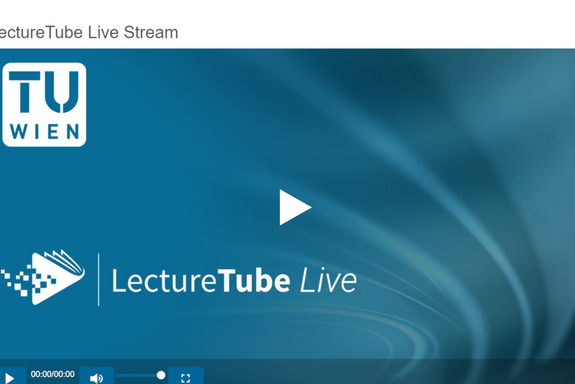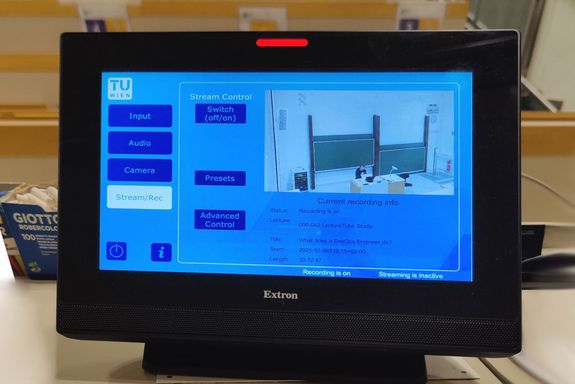 Distance Learning Online Office Hours
As a special service, the Department of Digital Teaching and Learning offers teachers a one-hour Distance Learning Online Office Hour twice a week. During this Distance Learning Office Hour, questions regarding topics such as TUWEL, LectureTube, Zoom, etc. can be discussed. In order to give as many people as possible the option to participate, the Office Hours will take place at the following times: