News Archive
2023
+++ 03.03.2023: CADRE at 34. Deutsche Zeolith-Tagung +++
© Valerie Toussaint
The 34. Deutsche Zeolith-Tagung was held at the University of Vienna, so Maricruz and Christian attended to present their zeolite research (go figure!). Maricruz's invited plenary lecture about single-site transition metal catalysts hosted by zeolites was certainly one highlight of the conference. Christian presented recent research on the activity of tandem metal-oxide/zeolite catalysts as a poster, and, on the side, gave a talk about his core PhD results. With lots of discussions with all kinds of people in the porous materials community. Exciting stuff!
+++ 17.01.2023: New Paper in Phys. Chem. Chem. Phys. +++
Mireia and Maricruz assisted Noelia Barrabés' group and co-authored a new publication: "Structural evolution after oxidative pretreatment and CO oxidation of Au nanoclusters with different ligand shell composition: a view on the Au core", presenting results from the ALBA synchrotron last year. The article is published in the journal Physical Chemistry Chemical Physics, opens an external URL in a new window. Congratulations to everyone involved!
2022
+++ 20.12.2022: Successfully Escaped +++
© MSS
Another team building exercise just before Christmas: CADRE successfully solved the mysterious disappearance of author Rex Stephens with only seconds to spare. Thanks Escape Mission for providing awesome escape room experience!
+++ 11.10.2022: CADRE wins big! +++
© SS
Great success! In their first ever Pub Quiz in Johnny's Pub, the CADRE team, under the cover of "Too Much Pressure", made first place with a whopping 16 out 20 right answers. The prize vouchers were instantaneously invested into another round of beer, naturally. Cheers!
+++ 31.08.2022: Labs renovated +++
© CS
Waiting pays off! Renovations are done, and our new Catalysis Lab at the Technikum is ready for moving in (Infrared Lab follows shortly after). Then we can investigate our catalysts under a lot of pressure. Pressures of CO, CO2, and H2, of course.
+++ 18.07.2022: Synchrotron Visit+++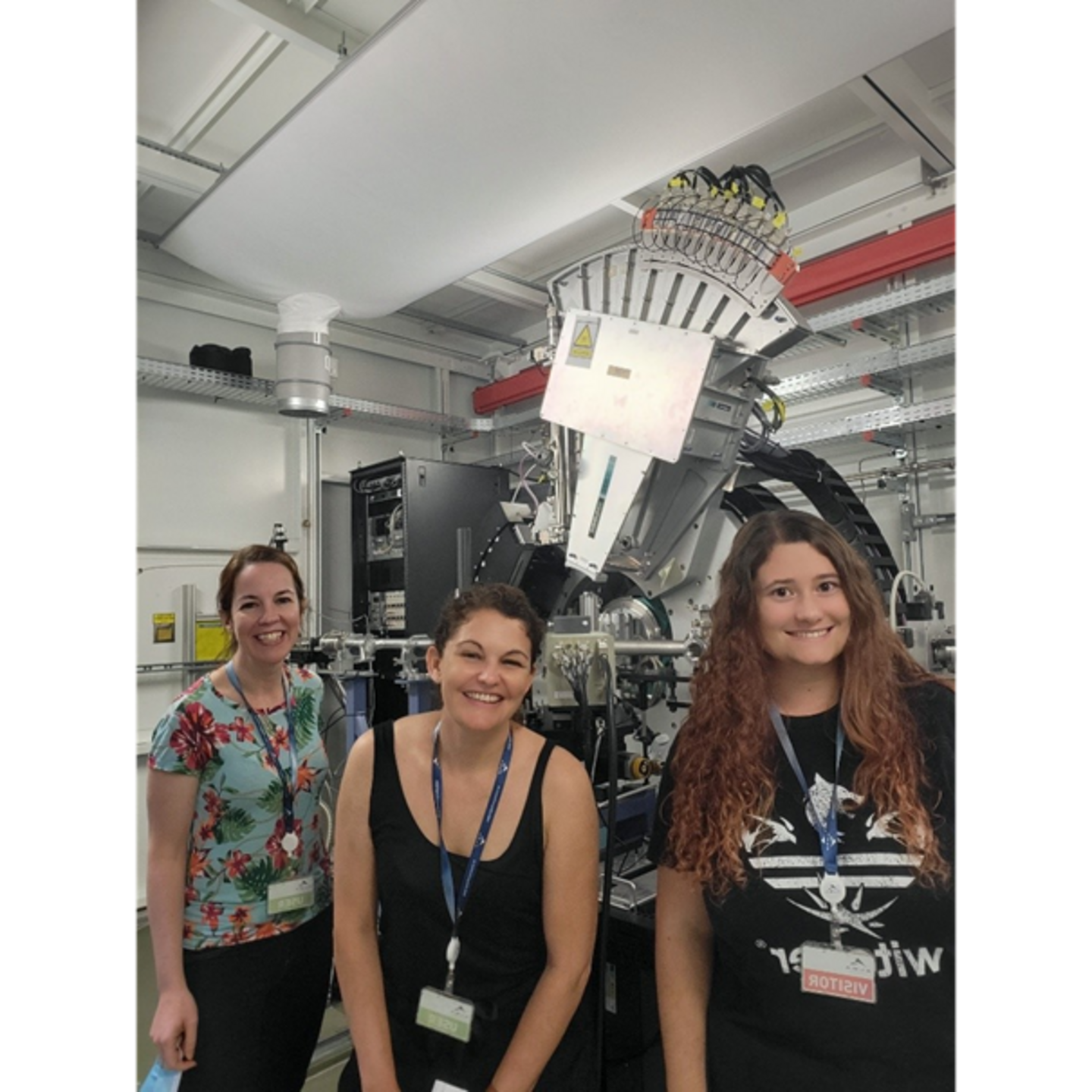 © MSS
In July, Maricruz and Mireia, together with Dr. Noelia Barrabes from the Institute of Materials Chemistry, went to the ALBA Synchrotron in Cerdanyola del Vallès (Spain). They measure X-ray absorption of Au, Cu and Ni in catalytic materials in the NOTOS beamline. Very fruitful time with over 50 samples measured! Big thanks to Noelia for sharing her wisdom and expertise with us.