Faculty
We have been able to secure university professors as well as nationally and internationally active experts from the respective fields as lecturers, who will pass on their first-hand knowledge. The lecturers mentioned below represent an excerpt from the faculty. We reserve the right to make changes.
Core Modules: Management & Technology Essentials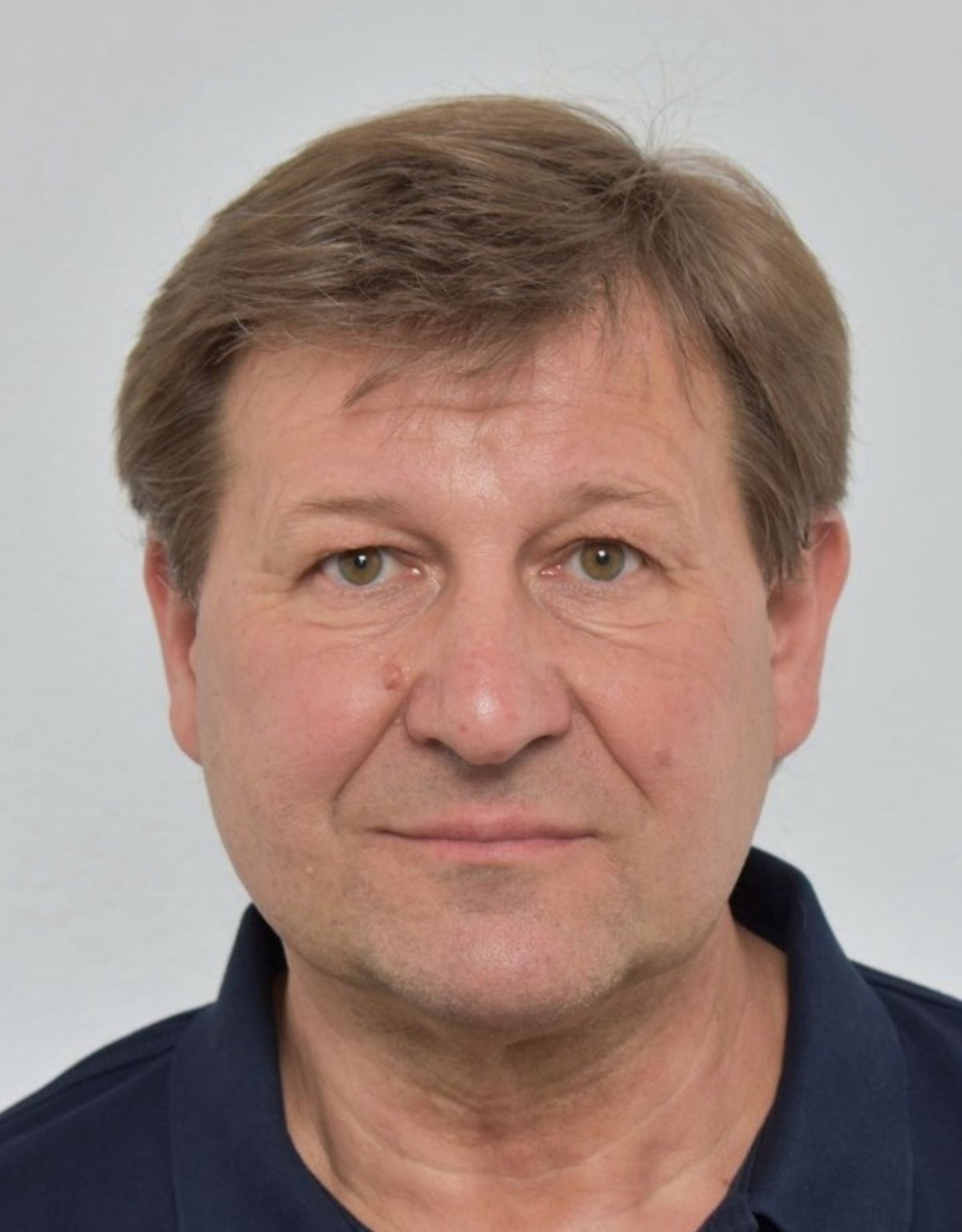 Helmut Aigner studied business administration in Graz and was subsequently an assistant at the Vienna University of Economics and Business Administration for 5 years. For more than 20 years he has been a lecturer in the field of MBA/Corporate Finance at the Danube University Krems and at the TU Wien.
In practice, Dr. Aigner is involved in projects with a focus on Mergers & Acquisitions, Strategic Planning, Controlling, Accounting, Financial Management, Management Information Systems, Feasibility Studies, Company Analysis, and Business Valuation.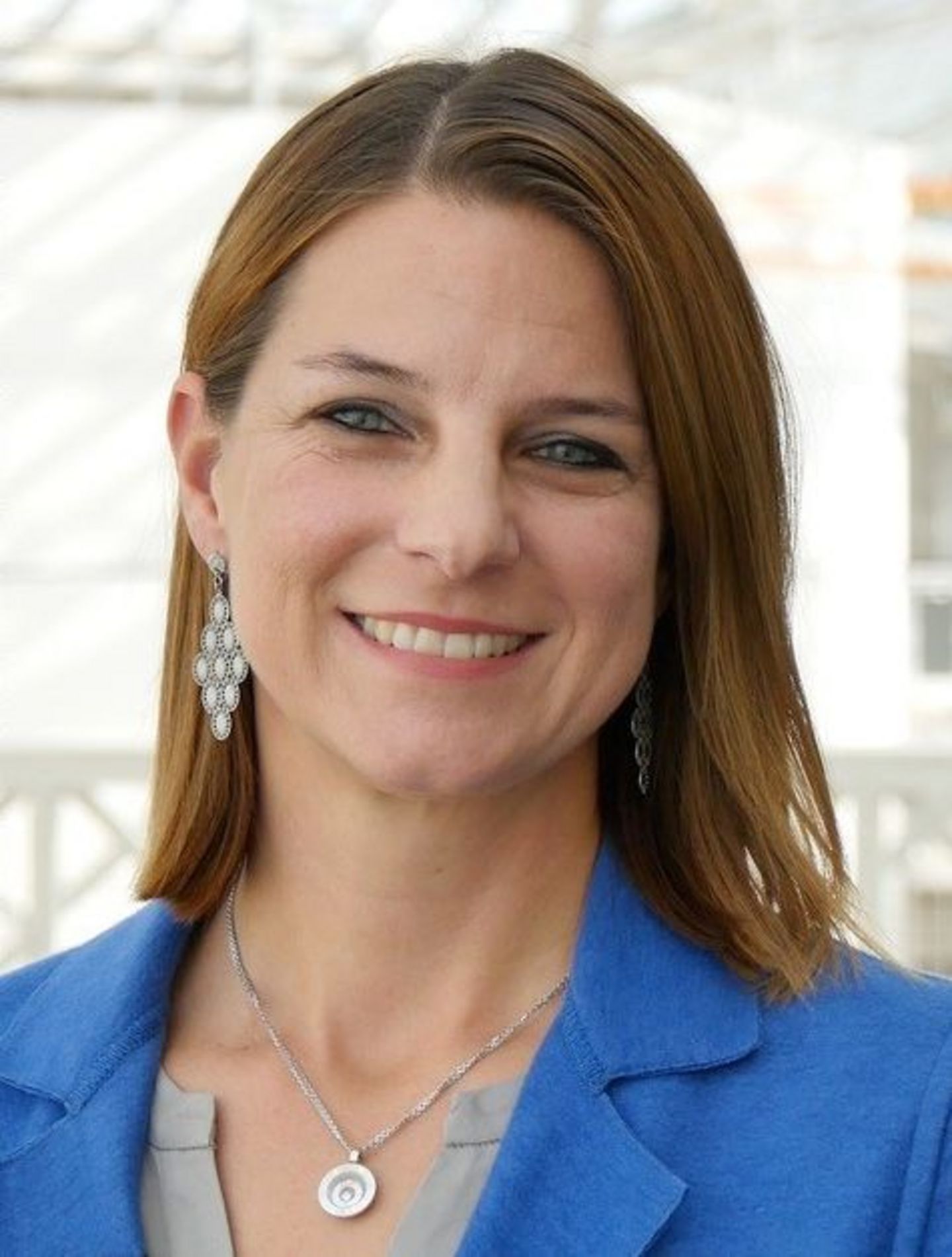 Tina C. Ambos is Professor of International Management and the Director of the i2i Hub for Intrapreneurship and Innovation at the University of Geneva.
Between 2013 - 2015 she was professor of strategy at the University of Sussex and from 2010 to 2013 she held the chair of the Department of International Management at Johannes Kepler University Linz (Austria). Prior to that she held positions at WU Vienna, the University of Edinburgh and London Business School.
Prof. Ambos' research and teaching interests include knowledge management, innovation and strategic management of internationally dispersed organizations. During her career she has worked with several multinational corporations, entrepreneurial technology firms, and international organizations on research and consulting projects.
Anton Burger studied business administration at the Vienna University of Economics and Business Administration, was a research assistant at the University of Vienna and habilitated there in 1991 with a thesis on decision-oriented cost accounting for flexibly automated manufacturing. Subsequently, he was a professor at the Universities of Cologne and Münster; since 1993, he has held the Chair of ABWL and Corporate Accounting in Ingolstadt. Furthermore, he is a lecturer at Danube University Krems and TU Wien.
His research areas are external corporate accounting, in particular international accounting, internal corporate accounting and controlling, as well as financial economics and insolvency.
Christian Garaus studied business administration at the Vienna University of Economics and Business with the specializations organizational behavior, change management and management and his doctoral Studies in Management at JKU with the focus on ambidexterity and dynamic capabilities.
He is assistant professor at the Institute of Marketing and Innovation at BOKU (University of Natural Resources and Life Sciences, Vienna). His research interests include open innovation & user innovation , new forms of organizing, platform economy, organizational ambidexterity and rewards and motivation.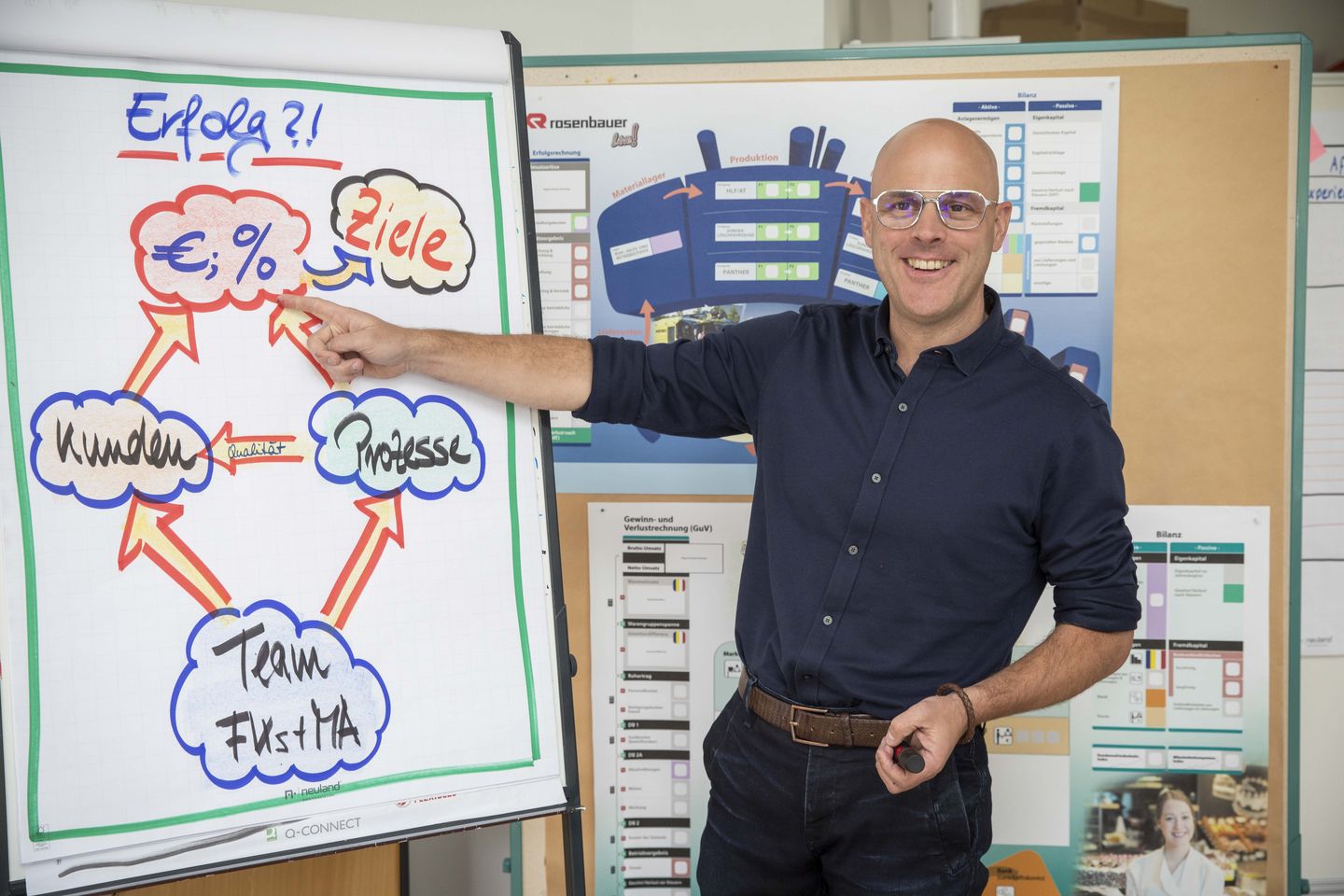 After his business administration vocational training in the banking sector and his studies in economics at the University of Heidelberg, Cornelius Geiger discovered business games and simulations. In 2000, he began to develop and conduct business games himself. Initially, the topics were mainly business administration, but the simulations became more and more multifaceted over time.
Today, Cornelius Geiger conducts such business games together with companies and universities both in German-speaking countries and internationally. True to his motto: "You don't have to be serious to deal with "serious" topics!" the simulations create a positive atmosphere in which learning is fun. In this way, one can gain valuable practical experience in a playful way and without risks.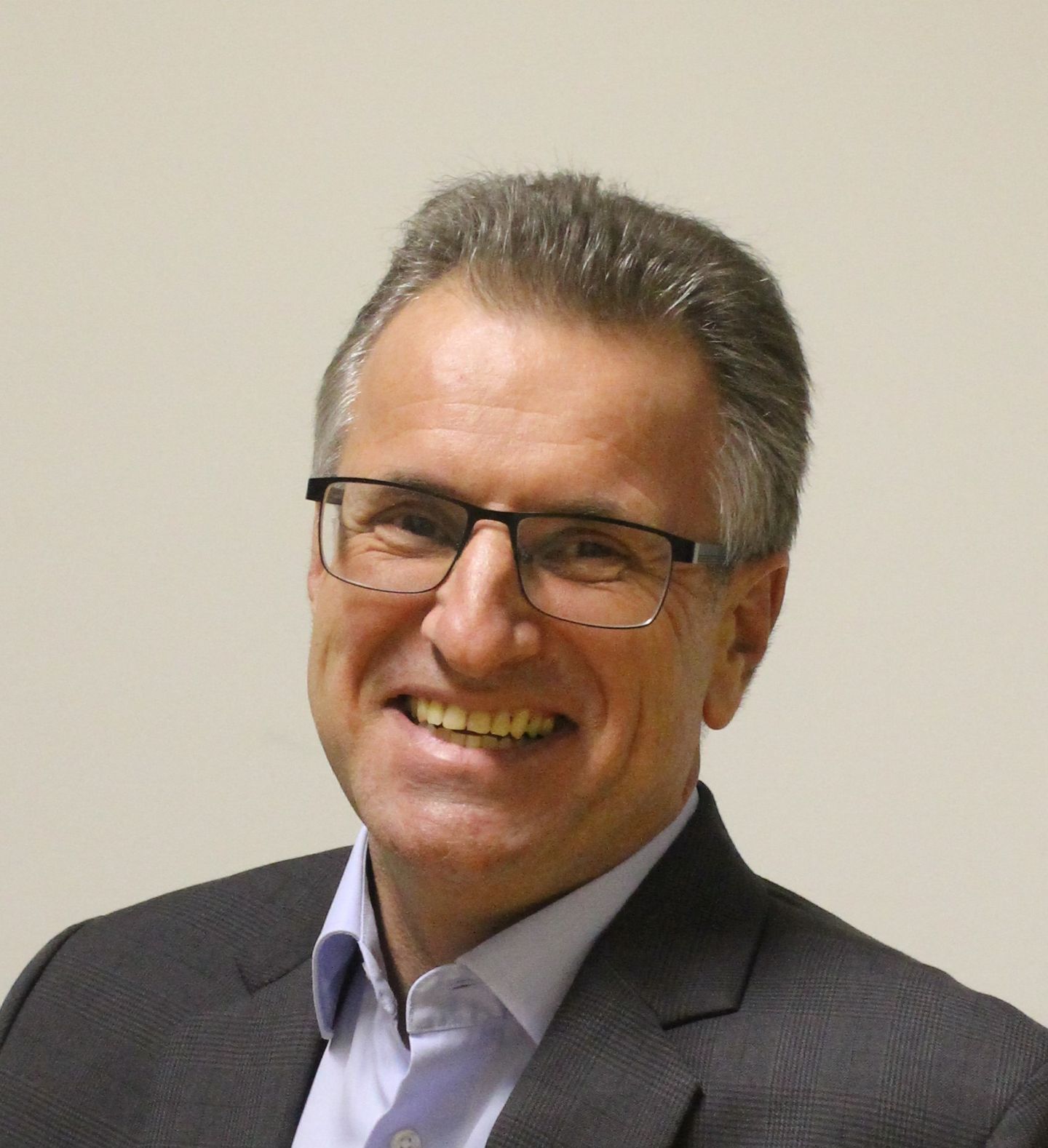 Roland Gutmann is the company founder of accounting for funding e. U..
From 2007-2011 he was Head of Business Administration and Corporate Controlling at the Austrian Institute of Technology and responsible, among other things, for the ongoing accounting of funding projects and the submission of method certification for EU funding projects.
Prior to that he worked for Österreichische Post AG as Head of Cost Accounting (1998-2007) and and from 1995 to 1998 Head of Business Administration at Lauda Air AG.
He is a certified project manager according to IPMA Level C and undertakes teaching / lecturing activities in the field of accounting and management control (cost accounting) as well as controlling.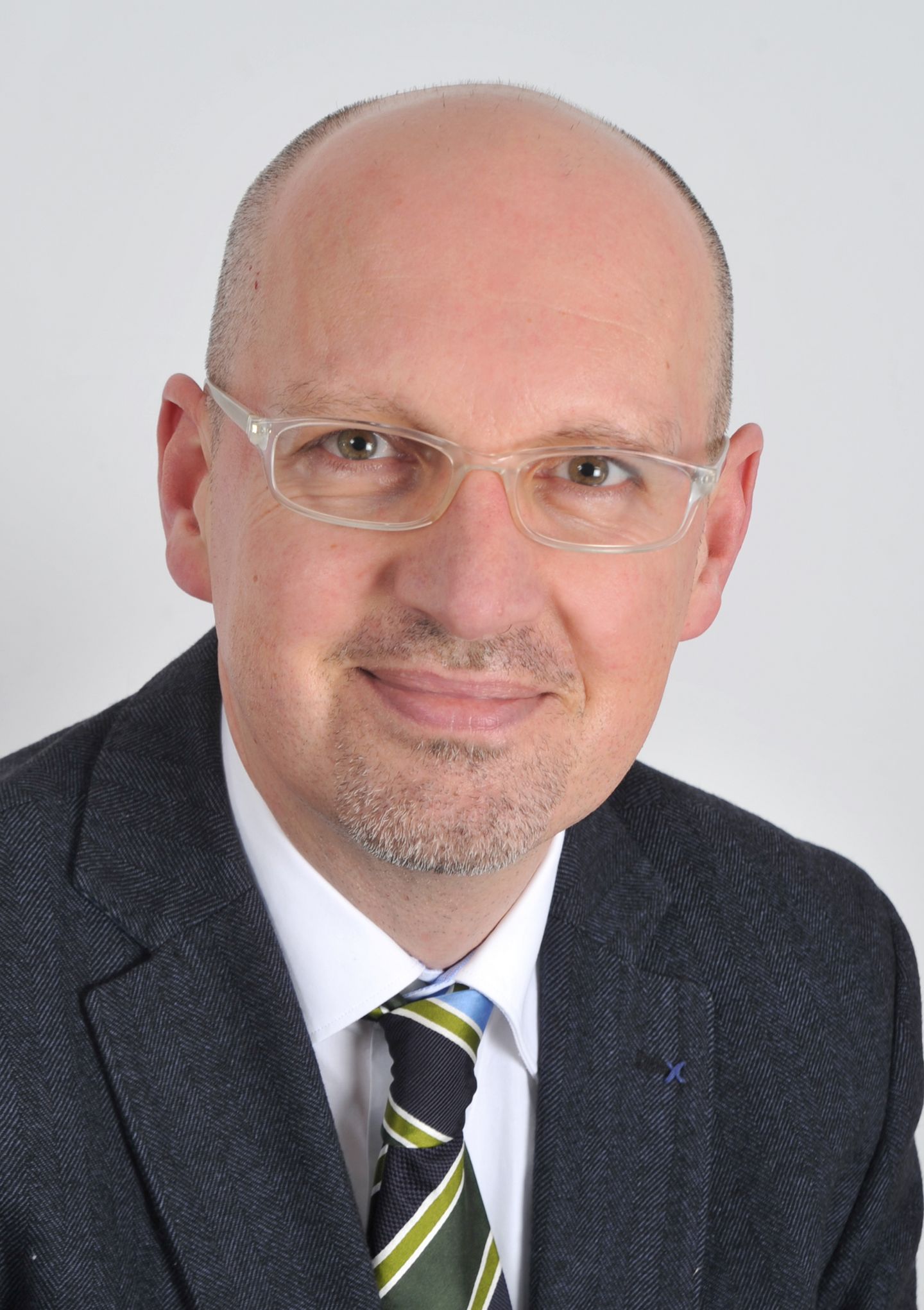 Karl-Heinz Leitner is Senior Scientist at the Center for Innovation Systems & Policy at the Austrian Institute of Technology and Professor for Innovation Management at the Karl-Franzens-University Graz. His work focuses on strategy development, innovation management, entrepreneurship and research policy. Karl-Heinz Leitner has conducted numerous research and consulting projects for companies, ministries, interest groups and the European Union.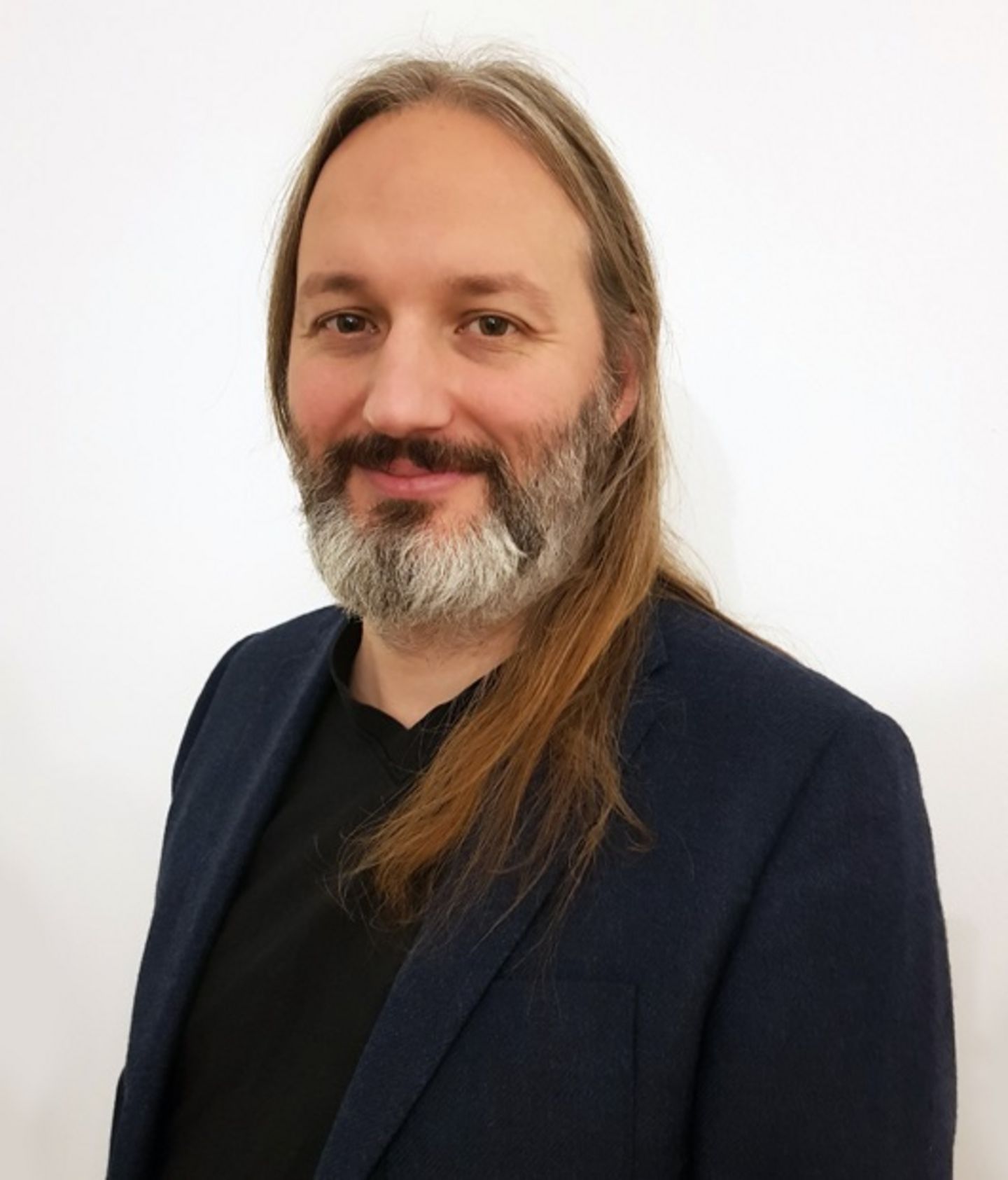 Klaus Nordhausen is a University Lecturer in Statistics at the University of Jyväskylä, Finland.
From 2017-2019 he used to be Assistant Professor at the Institut für Stochastik und Wirtschaftsmathematik and from 2019 to 2021 Associate Professor for Computational Statistics at the TU Wien.
His main research interests are supervised and unsupervised dimension reduction, blind source separation, independent components analysis, robust and nonparametric methods and computational statistics.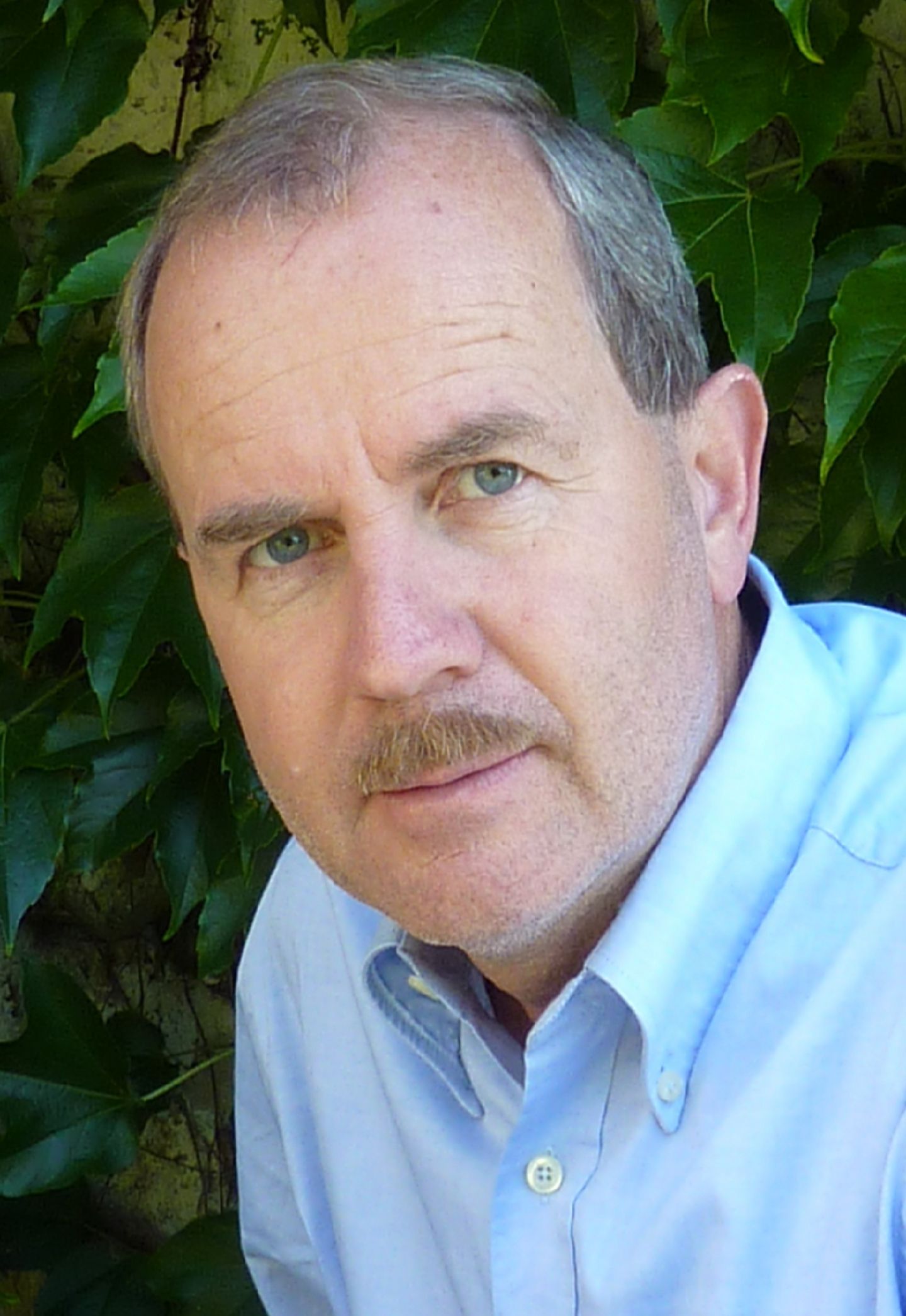 Ferry Stocker studied Commercial Science at the Vienna University of Economics and Business Administration, where he subsequently earned a doctorate in Economics. From 1987 to 1997, he was an assistant at the Institute for Economic Theory and Policy at the Vienna University of Economics and Business Administration.
From 1994 to 2016, he was Head of Department for Economics at the FH Wiener Neustadt.
His main research interests are European Integration, in particular European Monetary Integration Applied Microeconomics ('Managerial Economics') and Didactics of Economics.
Ferry Stocker is a lecturer in economics at the Vienna University of Economics and Business Administration of the TU Wien and at the Danube University Krems.
Core Module: Leadership & Organizational Behavior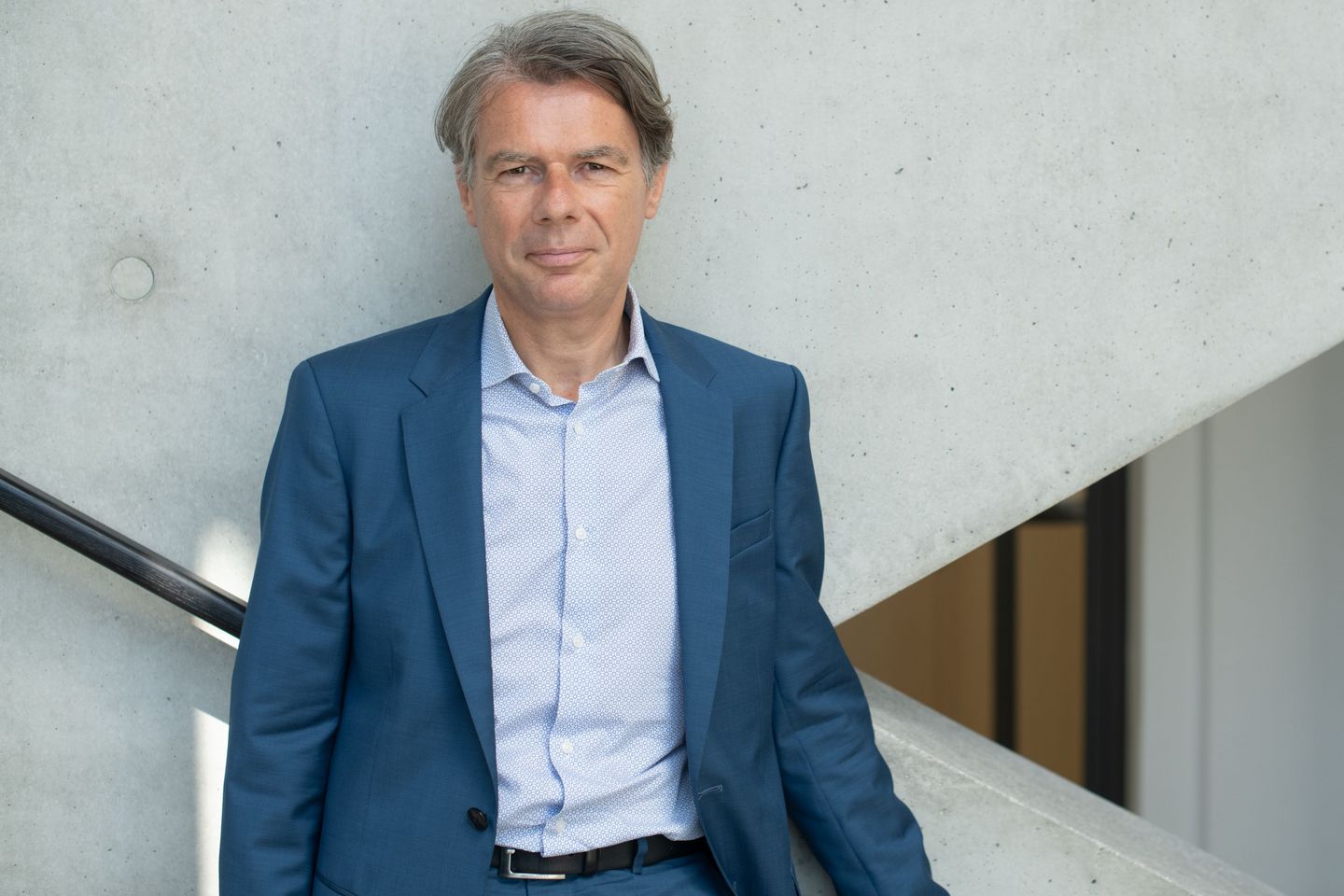 Wolfgang H. Güttel is University Professor of Human Resources and Management at the Institute of Management Sciences and Dean of the Academy for Continuing Education (ACE) at the TU Wien. His research is dedicated to the topics Leadership, Strategy & Change Management.
From 2009 to 2020 he was head of the Institute for Leadership and Change Management at the Johannes Kepler University (JKU) Linz and also Dean and Co-Managing Director of the LIMAK Austrian Business School at JKU between 2011 and 2015. He previously worked at the Universities of Kassel, Hamburg, Liverpool and Padua as well as at WU Vienna. Prior to his academic career he worked as a management consultant at Daimler-Benz AG, Diebold Management Consulting and has since been the owner of Güttel Management Consulting, Training & Research.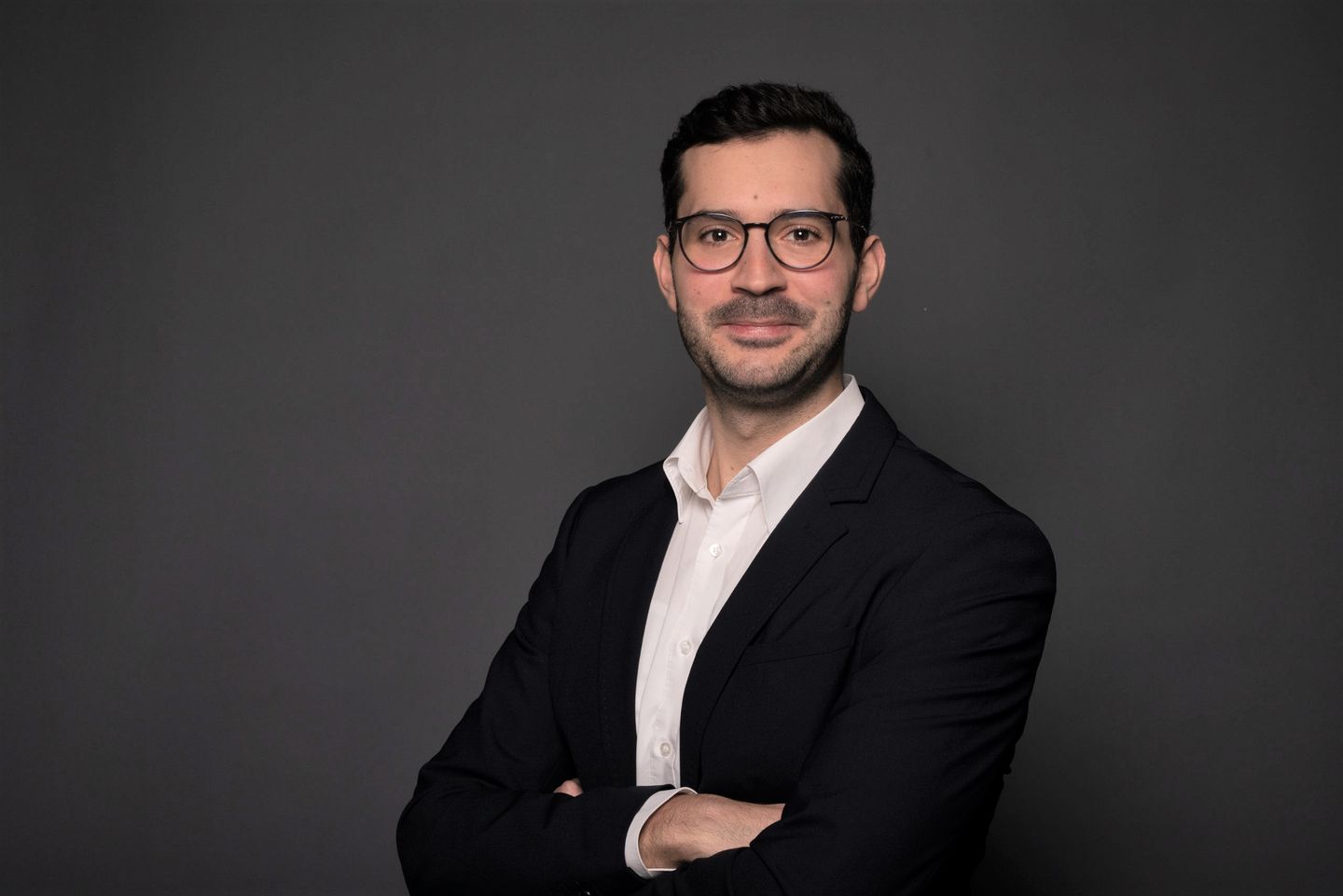 Yanis Hamdali is a research associate at the Chair of International Management at the European University Viadrina. His research interests lie in the role of time in organizations. He primarily researches the timing of innovations and the construction of futures in organizations. Yanis Hamdali completed his Master's degree M.Sc. in International Business Administration at the European University Viadrina and Tartu University, Estonia. His research has received awards including the Best Ph.D. Paper Award from the Strategy Practice Interest Group and the Innovation Award from the Mayor of Frankfurt.
Prior to his academic career, Hamdali worked in digital transformation roles at Bayer and was involved in two successful startups. He still advises startups on strategic growth issues and teaches at various universities in Germany with a focus on innovation management and international management.
Rupert Hasenzagl has been working since 1998 as an independent management consultant and as a lecturer at various universities and universities of applied sciences on topics including: Group Dynamics, Change Management, Innovation and Technology Management. From 2010 to 2017, he was a professor of management at AKAD University.
His focus is on leadership training and development, social competence, strategy and organizational consulting, change management and innovation, logistics and supply chain, management, systemic coaching.
Arne Keller is a postdoctoral researcher in the research area of Leadership & Strategy at the Institute of Management Science at the TU Wien. He received a B.Sc. in Business Administration and an M.Sc. in Management & Marketing from Freie Universität Berlin, where he earned a Dr. rer. pol. (Doctor of Economics).
His research interests lie at the intersection of strategic management, organizational theory and innovation management. In particular, he is concerned with the characteristics and dynamics of organizational competencies, strategic responses to technological change, organizational inertia, ambidextry, and the governance of strategic alliances.
Astrid Kleinhanns-Rollé is a university assistant (postdoc) at the Leadership & Strategy Research Group at the Institute of Management Science at the TU Wien. As Managing Director, she co-founded the WU Executive Academy at the Vienna University of Economics and Business in 2004 and led the business school over 16 years to become an internationally recognized provider of management and leadership development. Prior to that, she worked as a management consultant for the Boston Consulting Group.
Astrid Kleinhanns-Rollé spent academic research periods at Harvard University (Program On Negotiation), MIT Sloan School of Management (Leaders for Manufacturing Program) and the National University of Singapore (Center of Best Practices). Her teaching and research activities include Online Education & Learning, Leadership Development, and Virtual Teams. She received her PhD in Economics from Johannes Kepler University Linz in cooperation with MIT Sloan School of Management.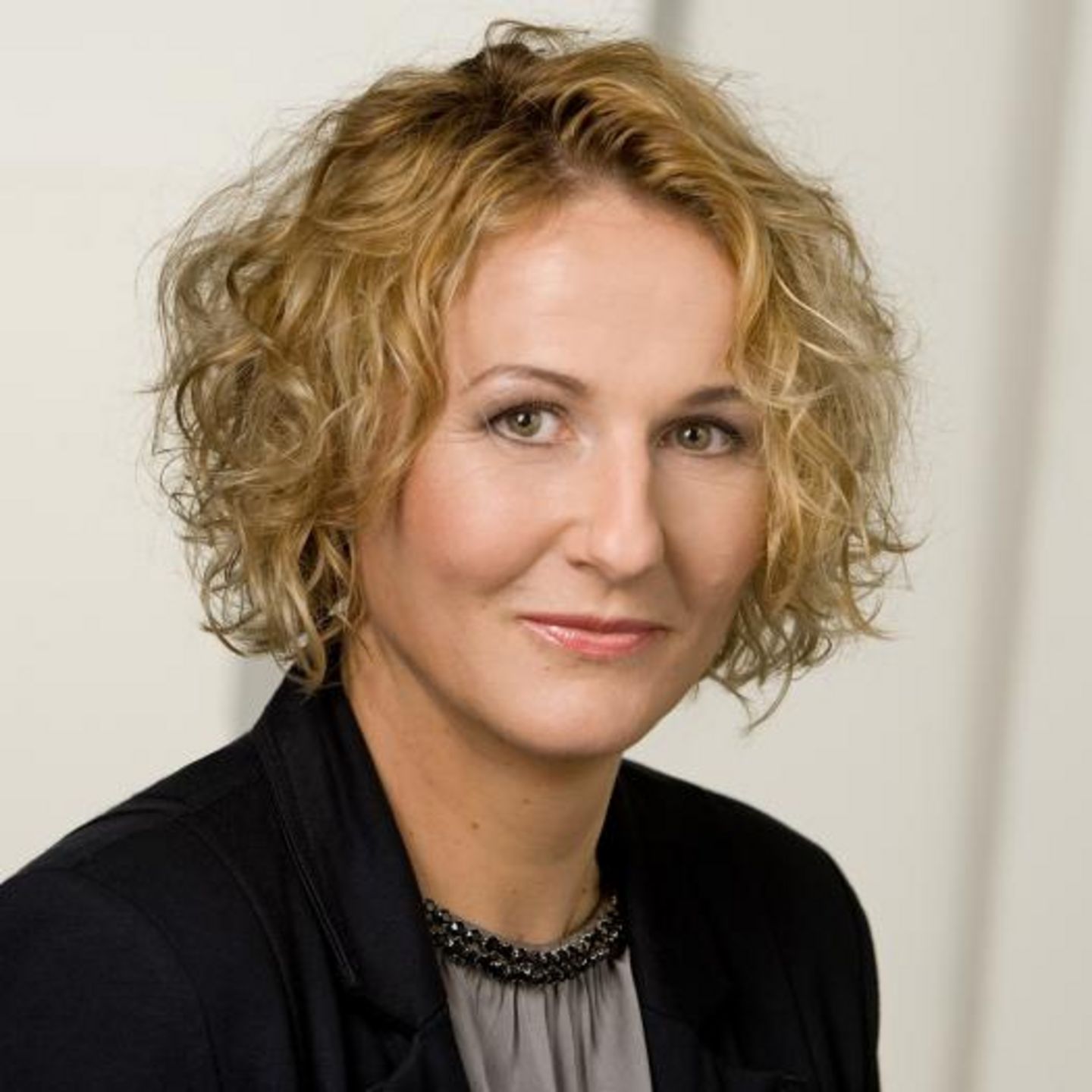 Sabine Köszegi has been a professor at the Institute for Management Sciences, opens an external URL in a new window at TU Wien since 2009, where she heads the Department of Labor Science and Organization. She studied business administration at WU Wien and the University of Illinois (USA) and received her PhD in social and economic sciences from the University of Vienna.
She heads the interdisciplinary Doctoral College (DC) on Trust in Robots – Trusting Robots, opens an external URL in a new window and is academic director oft he MBA program Innovation, Digitalization, and Entrepreneurship.
Her research focuses on Social Robotics, New World of Work and Organization and Gender Studies. She is currently working on new information and communication technologies (digitization and robotics) and managing conflicts within and between organizations.
As a member of the High-Level Expert Group on AI of the European Commission, opens an external URL in a new window and Chair of the Austrian Council of Robotics and Artificial Intelligence, opens an external URL in a new window Prof. Köszegi is represented on renowned committees.
Automotive Management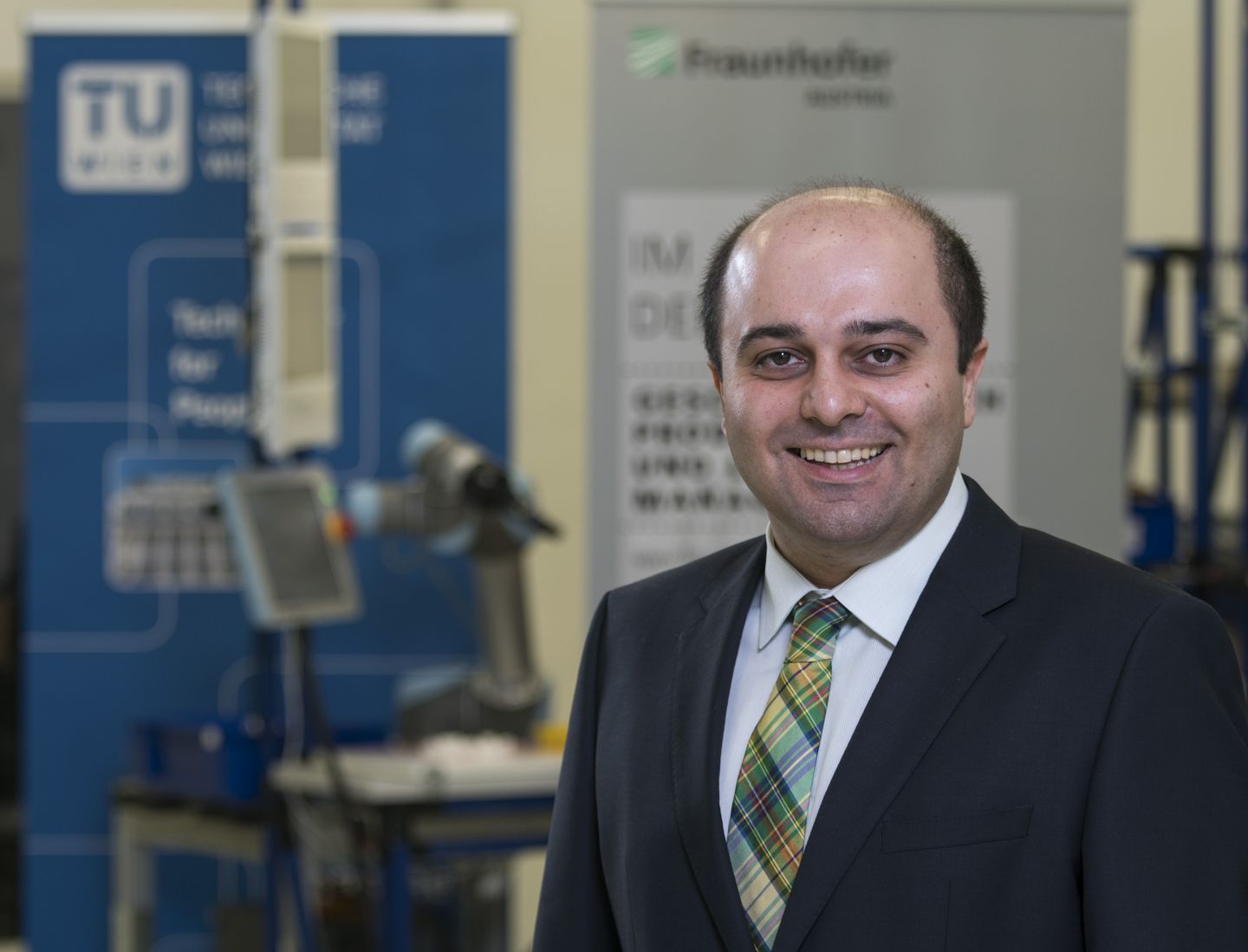 Dr.-Ing. Fazel Ansari is Head of the research group Smart and Knowledge-Based Maintenance at the TU Wien. His interdisciplinary background is reflected by M.Sc. degree in mechatronics as well as a PhD thesis in computer science (summa cum laude), focusing on application of knowledge-based systems in maintenance, at the University of Siegen. With his international engagement in various scientific associations (IEEE, IFAC, IALF), as well as his habilitation in Industrial Engineering, entitled "Management of Knowledge Intelligence in Human-centered Cyber Physical Production Systems", Dr. Ansari has established his role as part of the international research community. Since 2017, Dr. Ansari has been working at TU Wien as an Assistant Professor, as well as a Senior Researcher in Industrial Data Science at Fraunhofer Austria Research GmbH. In these roles, he is intensively involved in diverse national and international research projects as a researcher and project leader. Furthermore, Dr.-Ing. Ansari is continuously involved in teaching at the TU Wien's Institute of Management Science and also as a visiting lecturer at the University of Siegen and Vienna University of Business and Economics (WU Wien). He gives lectures in production information management, knowledge management 4.0, knowledge-based maintenance and Industry 4.0. For further information, please visit his webpage (https://www.imw.tuwien.ac.at/bt/team/ansari_fazel/EN/, opens an external URL in a new window)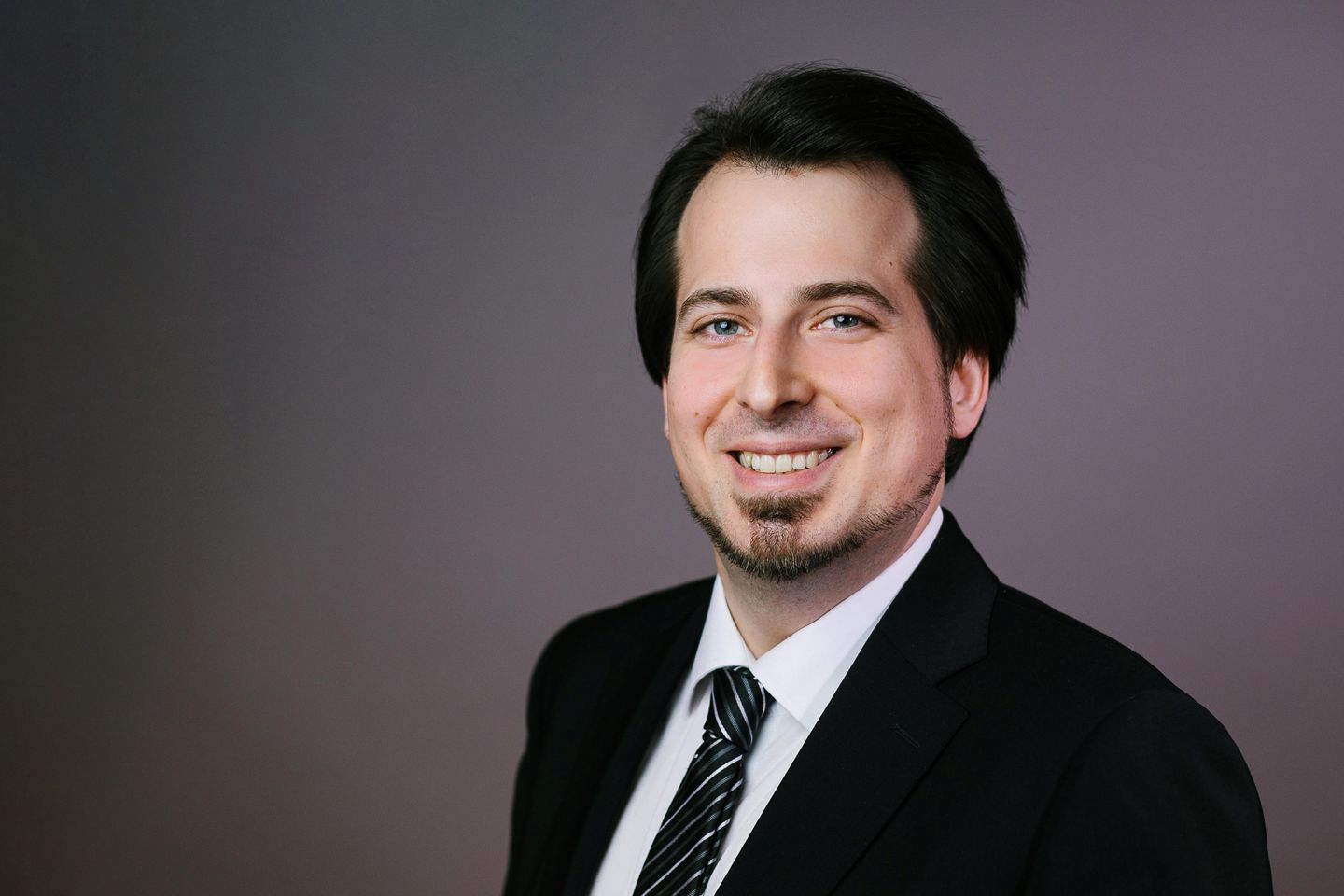 Robert Glawar, PhD is a senior researcher and group leader for production optimization and maintenance management at Fraunhofer Austria Research GmbH. His fields of research are in the field of production and plant management –analysis, optimization and implementation of processes with focus on maintenance planning. He contributed in numerous industries funded applied research projects dealing with the optimization of intra logistic processes and optimization of production planning and control processes as well as optimization of ordering processing. His practical experience constitutes a solid basis for performing in diverse trainings and lecturing such as the TU Wien, the Danube University Krems and many national and international workshop providers.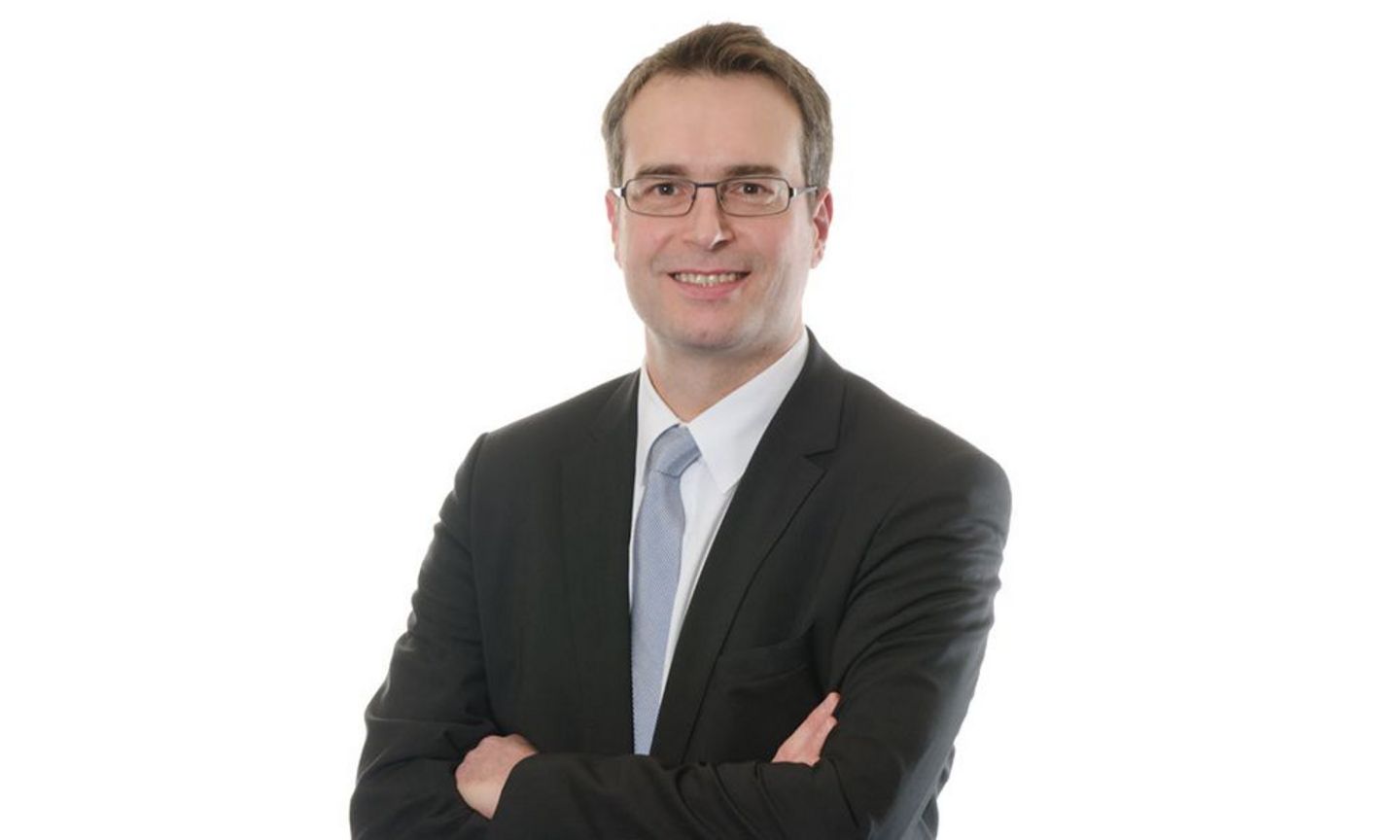 Since 2015 responsible as Managing Director and Director Projects at Bertrandt Technologie GmbH at Mönsheim, Germany. Bertrandt is a major engineering services provider with a wide range of services especially in the area of digitalisation, autonomous drive, connectivity and e-mobility in the automotive area. Furthermore, Bertrandt provides engineering solutions in the industrial branches of energy, medical and industry.

Major career milestones of Jesko Herrmann are several vehicle development projects with a size of more than 150 full time employees and a multi-million Euro turnover. In addition, he was responsible for the engineering departments of the entire body development, e-mobility and production planning as well as for the laboratory- and testing-centres in these engineering disciplines.
Between 2010 and 2015 he was Managing Director of all activities of Bertrandt in France. During this period, Bertrandt was, among other projects, executing all development tasks of a sport car project of the largest French OEM. A further challenge was the successful management of the French automotive crisis in the years 2012 and 2013.
Before 2010 Jesko Herrmann was responsible as Director for the Bertrandt Projektgesellschaft mbH. The scope of activities was the coordination of all major projects in the Bertrandt group as well as the business development for the Asian market.
Until 2003 he was managing different climate-control-projects in Germany, Sweden and England as a Programme Manager for the customer Ford at the system suppliers Visteon and Eberspächer. Jesko Herrmann started his career in 1996 as an application engineer at Eberspächer, Germany.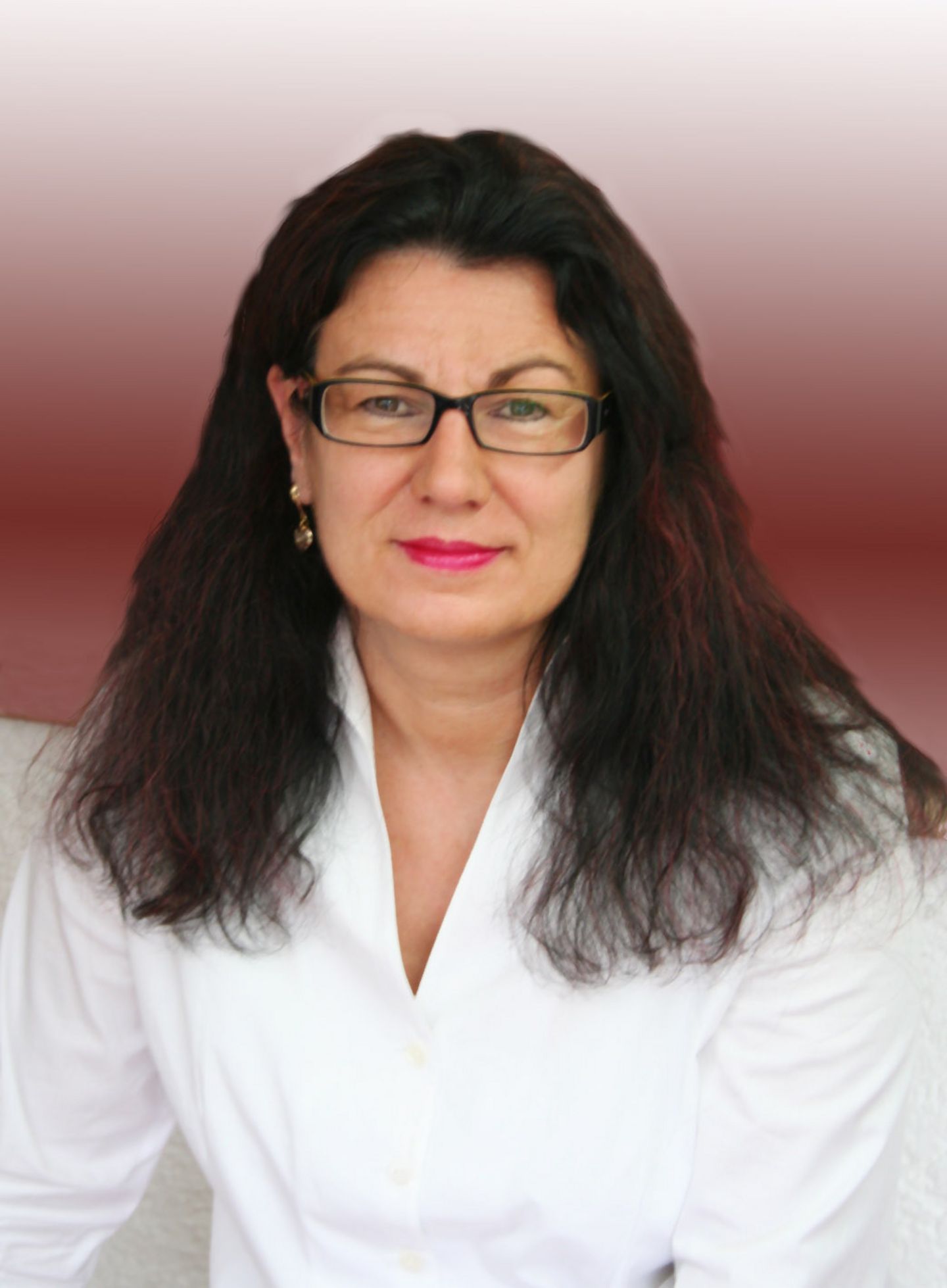 Dr. Hummel studied at the University of applied science Konstanz, faculty for mechanical engineering and received diploma in mechanical engineering Dipl.-Ing. (FH). She made external doctoral studies at the Wroclaw University of Technology and at the Institute of Production Engineering and
Automation. She got the Dr.-Ing.degree in November 2002. She is Professor at the Reutling University, Germany.
Teaching & Lecturing Activities & Main Research Fields
Advanced Industrial Engineering

Industrial Engineering Methods and Tools (classical/advanced), Work design, production and working systems, Engineering Management in Production, Facilities Planning, Manufacturing Ergonomics, transformable enterprise structure- Stuttgarter Unternehmensmodell

Quality Management

Basics and foundations, strategy and operationalization, Quality Management Systems, Business Excellence
Practical Experience & Expertise
Conceptual design and Implementation of the Learning Factory for advanced Industrial Engineering
Analyses and Optimization of production systems, implementation of methods for the continuous improvement process
Conception and Implementation of quality management systems
Reorganization of enterprises structures "Fraktal" and implementation of various management methods
Facilities Planning for Commercial Vehicles
Engineering and Management experience in Commercial Vehicles
Lukas Lingitz, is senior researcher and group leader for production planning and order management at Fraunhofer Austria Research GmbH. His fields of research are in the area of production planning and control with focus on process, systems and the application of machine learning and artificial intelligence. Furthermore Mr. Lingitz led numerous industry funded research projects dealing with the optimization of production planning processes and techniques, digitalization of production planning, control and order processing as well as the development of optimized industrial IT-landscapes and the selection industrial IT-systems.
He imparts his knowledge and practical experience in diverse trainings and lectures at the TU Wien, University of Applied Sciences Technikum Vienna, the Danube University Krems and many national and international workshop providers.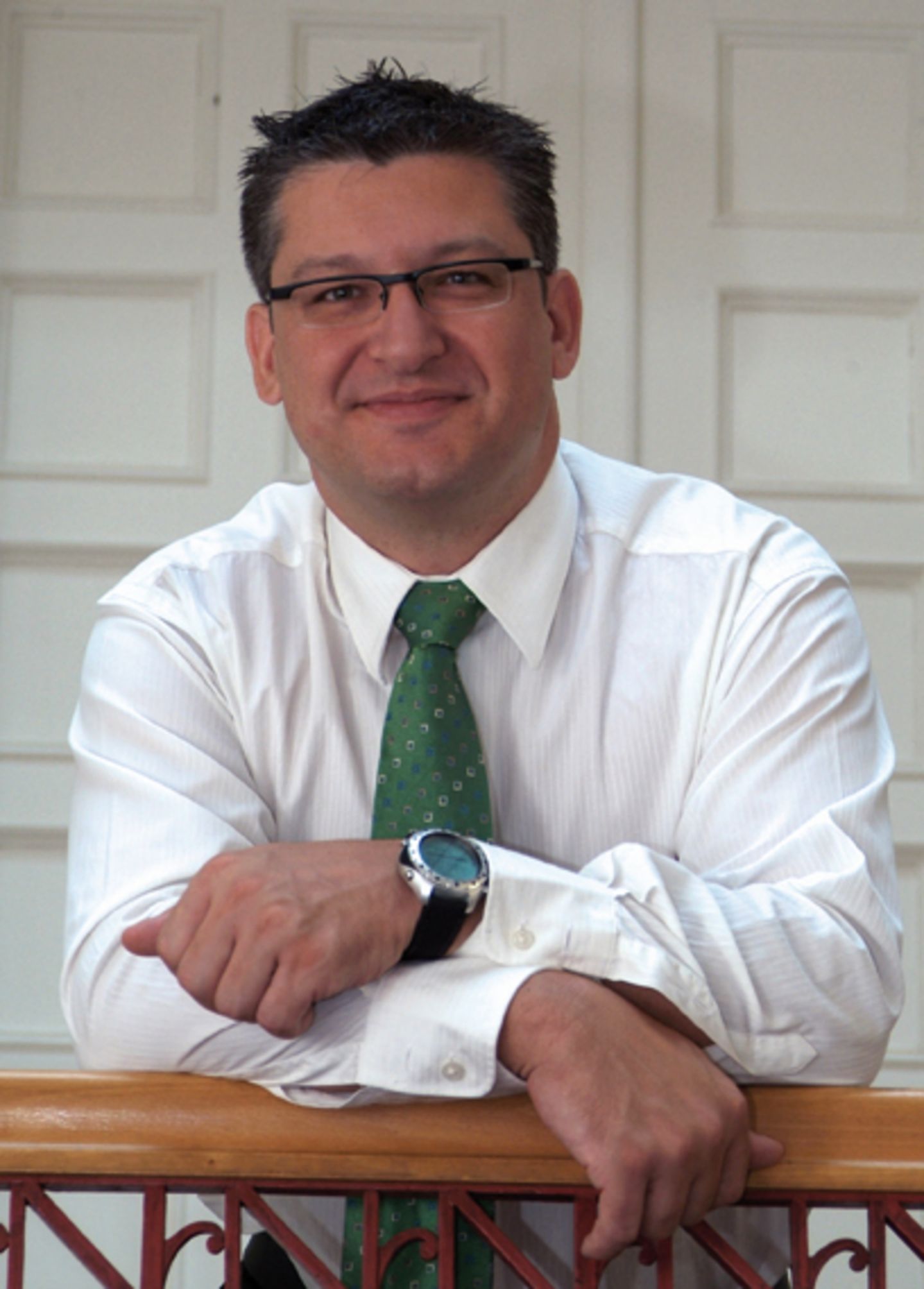 He studied mechanical engineering and got Dipl.-Ing. degree from the University Stuttgart. In 1997 he joined the Fraunhofer Institute for Manufacturing Engineering and Automation IPA in Stuttgart. Since 2004 he is the head of the Fraunhofer Project Group for production and logistics management in Vienna.
Since 2006 he gives a lecture "automotive logistics" at the TU Wien. Since 2013 he is a Professor for Logistics and Supply Chain Management at the Reutlingen University.
His research topics are
Logistics planning and supply structures, supply chain management, production management
Company, production and logistics networks
Business process reengineering
Factory planning, production planning and control
IT systems in supply chain management, e-business
He has publications in the area of logistics, supply chain management automotive industry and production.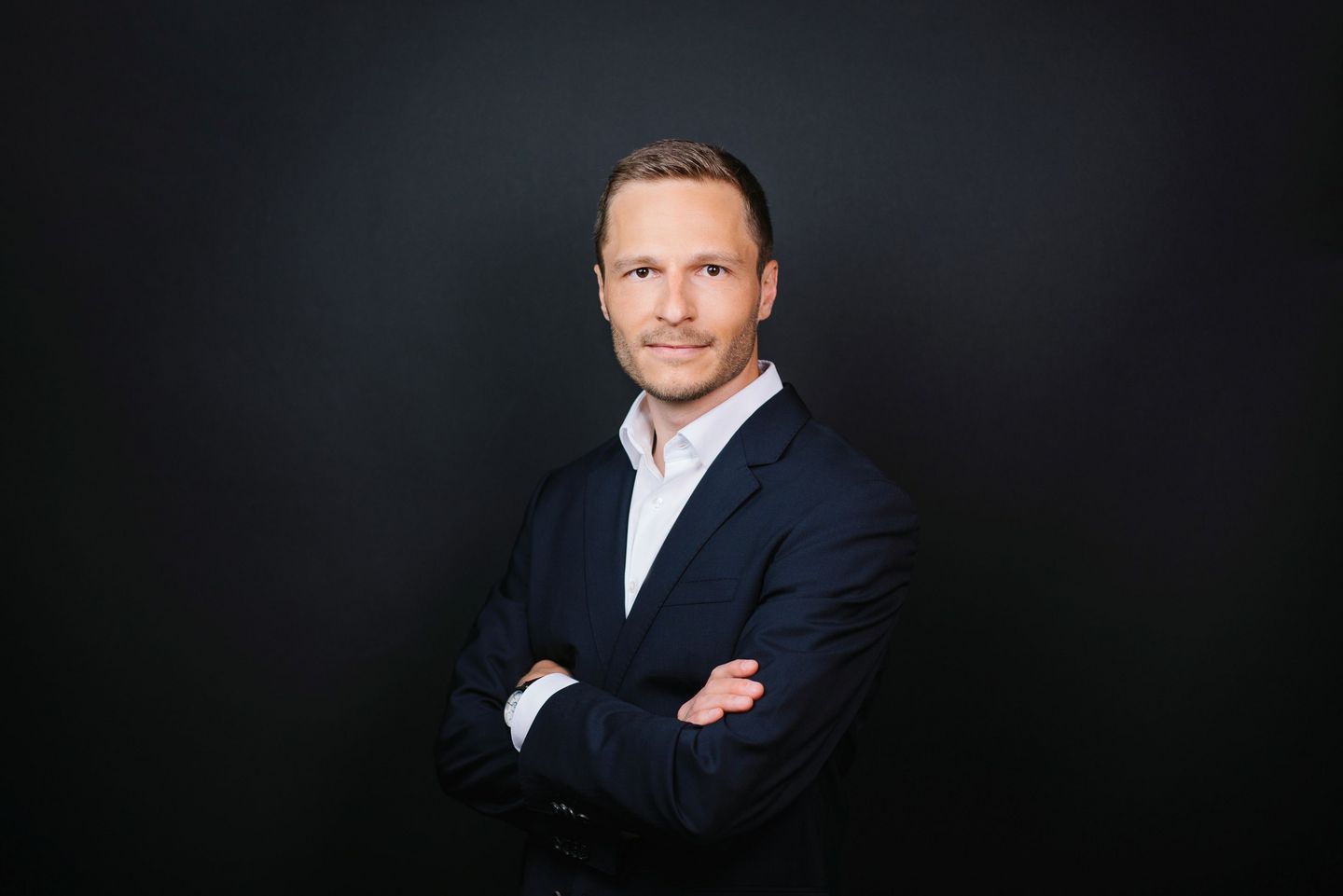 Dr. techn. Martin Riester studierte Wirtschaftsingenieurwesen an der Fachhochschule in Esslingen, Deutschland. Nach Abschluss des Studiums begann er seine berufliche Laufbahn in der strategischen Logistik eines österreichischen Getränkeunternehmens. Berufsbegleitend absolvierte er ein Masterstudium an der Steinbeis-Hochschule in Berlin. Im Jahr 2011 wechselte er zu Fraunhofer Austria nach Wien. Von 2014-2017 war er als Gruppenleiter in der Abteilung Logistikmanagement tätig. Von 2018-2020 leitete er das Team "Logistiksysteme und Transport". 2020 wurde er Leiter des Geschäftsfeldes "Logistik und Supply Chain Management". Im Rahmen seiner Tätigkeit hat Dr. techn. Riester bereits zahlreiche Industrie- und Forschungsprojekte zur Optimierung von Logistikprozessen und -strukturen durchgeführt.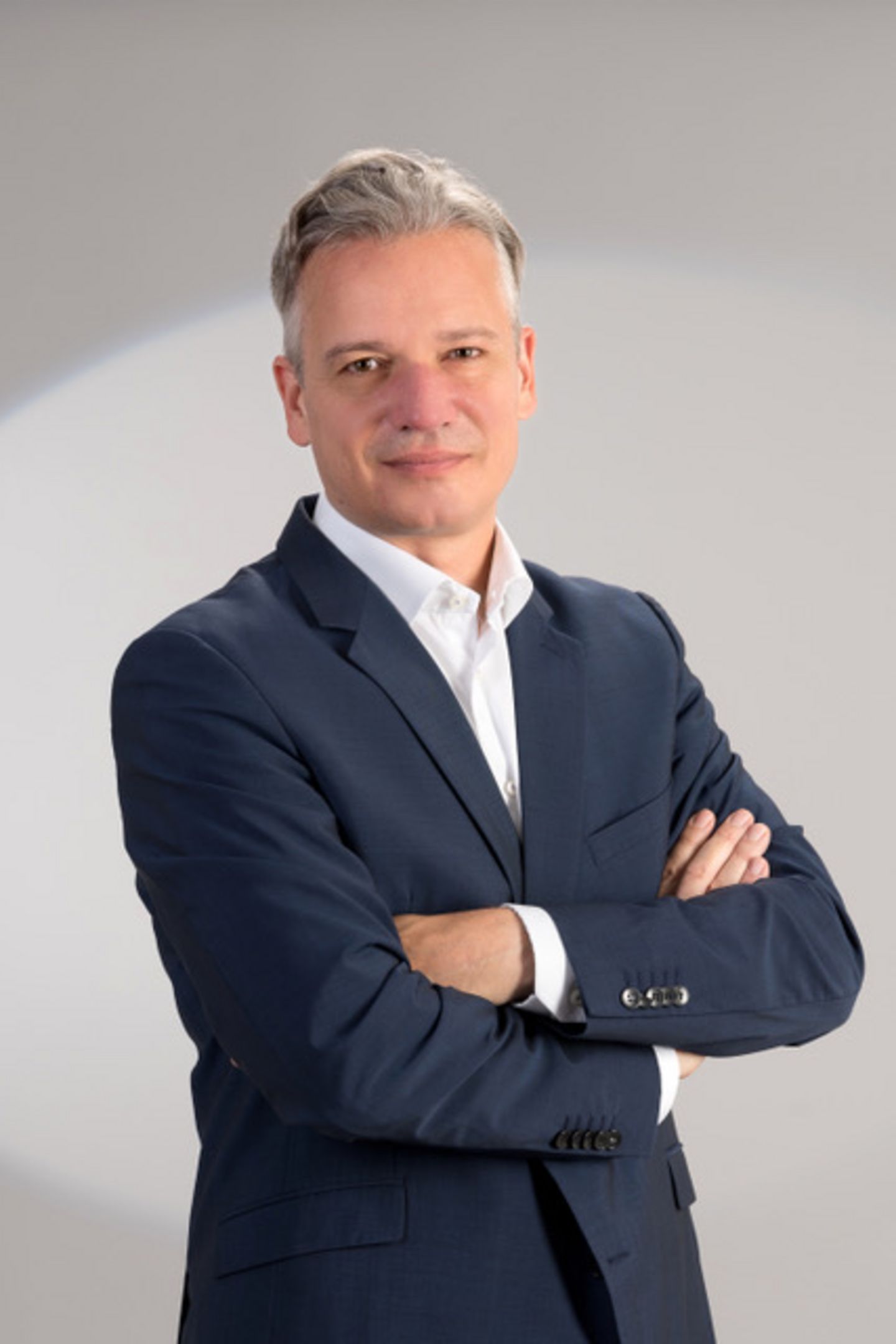 Dipl.-Ing. Schlimpert is an international expert in business transformation in Mechanical Engineering, Automotive and Chemical Industry for Operations, Procurement and Supply Chain Management, leading the development of business and purchasing strategies and its sustainable implementation. He has started his career as business consultant in an international consulting company and gained deep business acumen in the course of restructuring projects in the Automotive and Mechanical Engineering Industry. As Vice President, he has built up high performing international purchasing organizations at three internationally leading companies (Demag Plastics Group, Engel and Lenzing) with presence in Europe, Asia and USA for in total of more than 14 years. In his current role at Lenzing he is implementing a distinguished performance improvement program.
Dr. Alexander Schloske is a Senior Expert in the Department of Sustainable Production and Quality Management and has been part of the Frauenhofer Institute for Manufacturing Engineering and Automation IPA since 1989. He graduated from the University of Stuttgart with Dipl.-Ing. degree and subsequently received his doctorate from the same university. Dr. Schloske has lectured extensively at various universities including Stuttgart, Vienna, Reutlingen and Hamburg.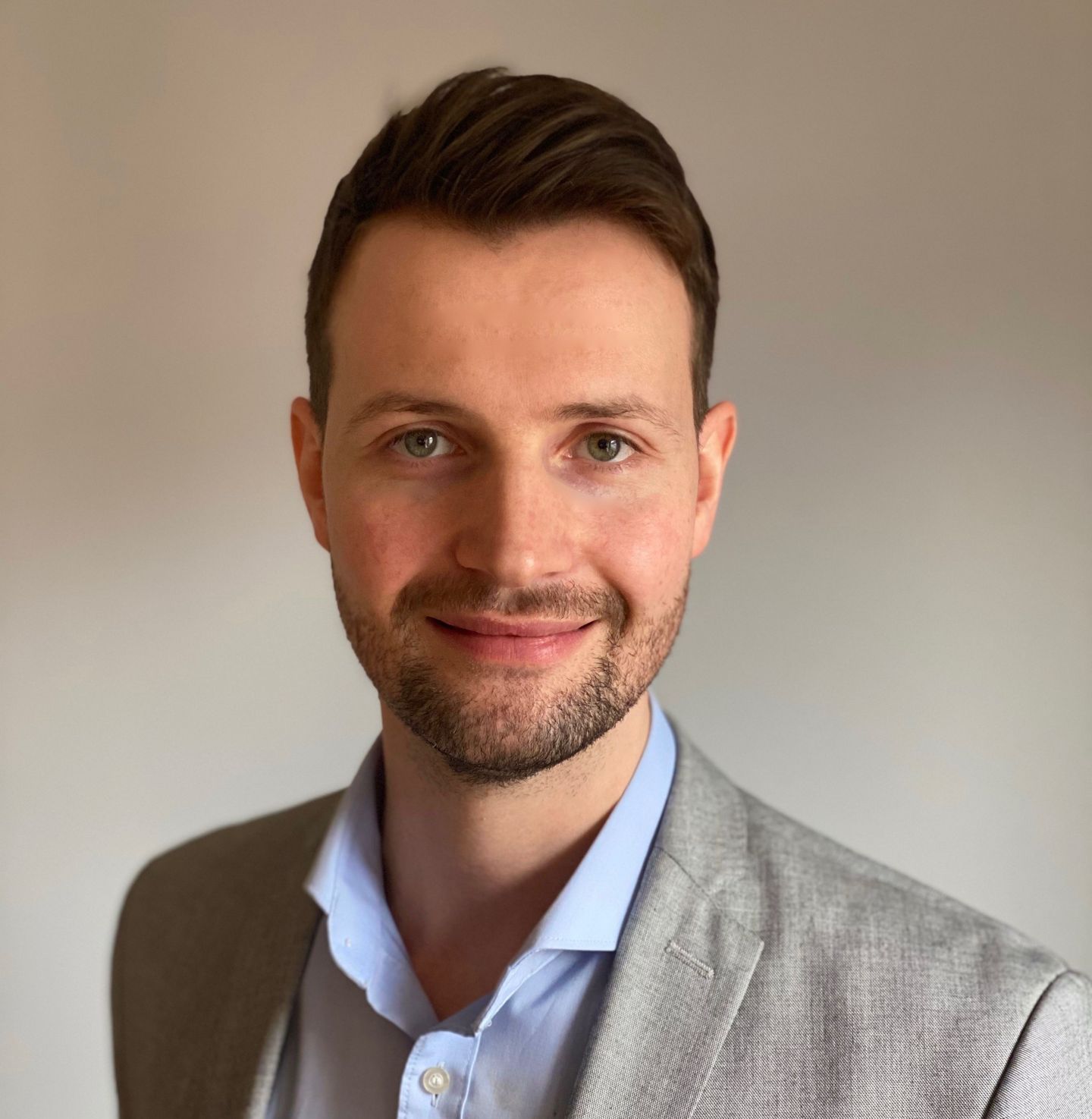 Dr. Schumacher currently acts as Chief Digital Officer at VTU Group, an international Engineering Corporation, overseeing the corporation wide digitalization strategy. Before, he worked at Fraunhofer Austria, researching practical implications of industrial digitalization and Industry 4.0. Thereby, he focused his research on the operationalization of abstract I4.0- and digitalization-constructs and their effects in real industrial environments. He published widely in strategy and operations research and earned his PhD contributing to the issue of measuring and evaluating digitalization in practice. Besides his research activities, Dr. Schumacher consulted international companies during their development and implementation of digitalization strategies – from defining a digital vision until the installation of monitoring systems and KPIs.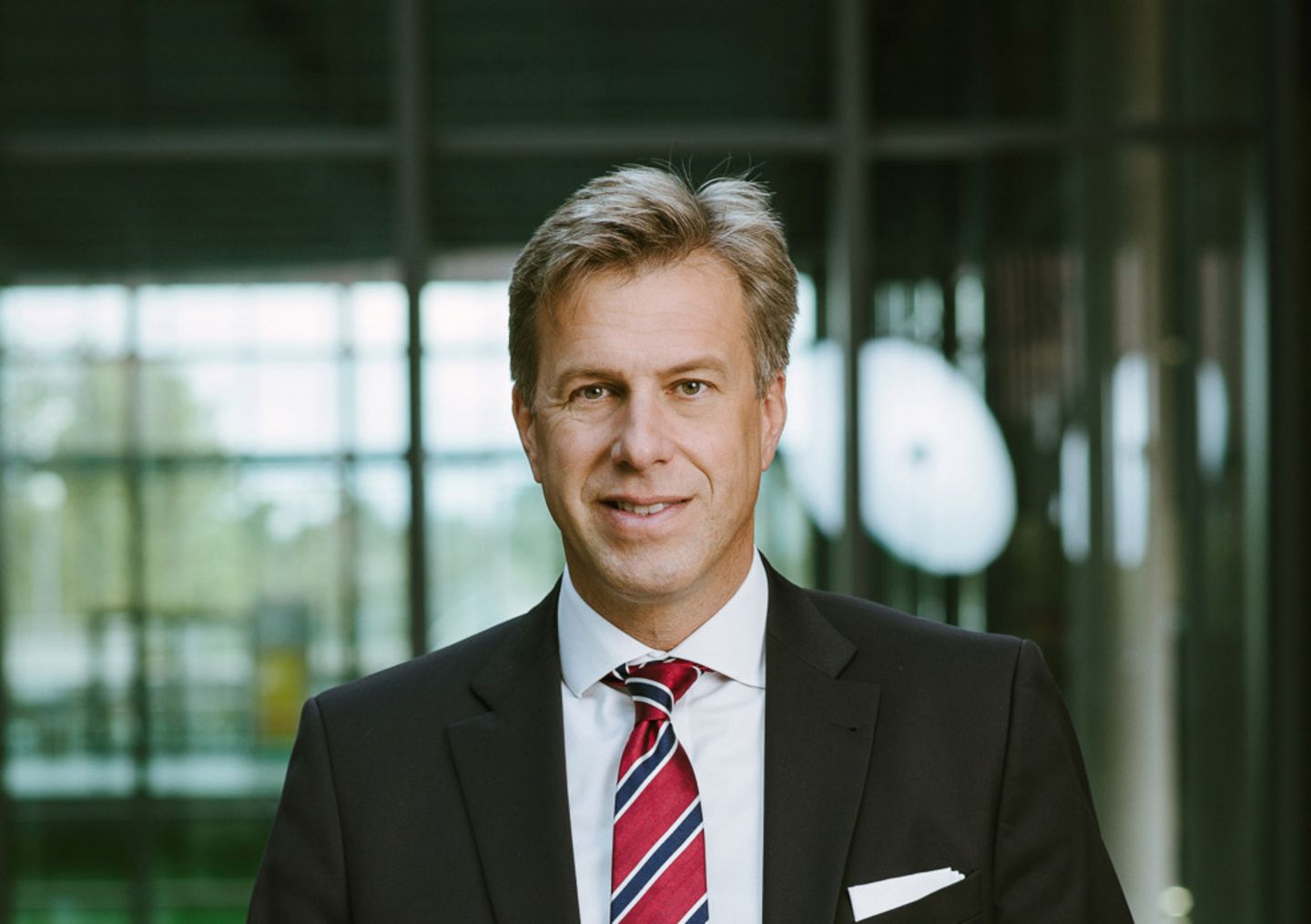 Klaus Schmid is executive, consultant, coach and lecturer with more than 20 years of experience in operational and strategic leadership functions at C-level for national and international companies.
As an engineer and business economist with a focus on strategy implementation and the organization of large companies, he brings comprehensive knowledge to the expansion of personal competence.
His motto is: "Change is inevitable, but personal growth is a choice."
Klaus Schmid's industry experience comes from international management consulting with a focus on automotive, e-mobility, renewable energies, financial services, retail and telecommunications.
His project "BALLADE" was awarded the "State Mobility Prize" of the Republic of Austria in 2011 for his early commitment to e-mobility and linking with the energy industry.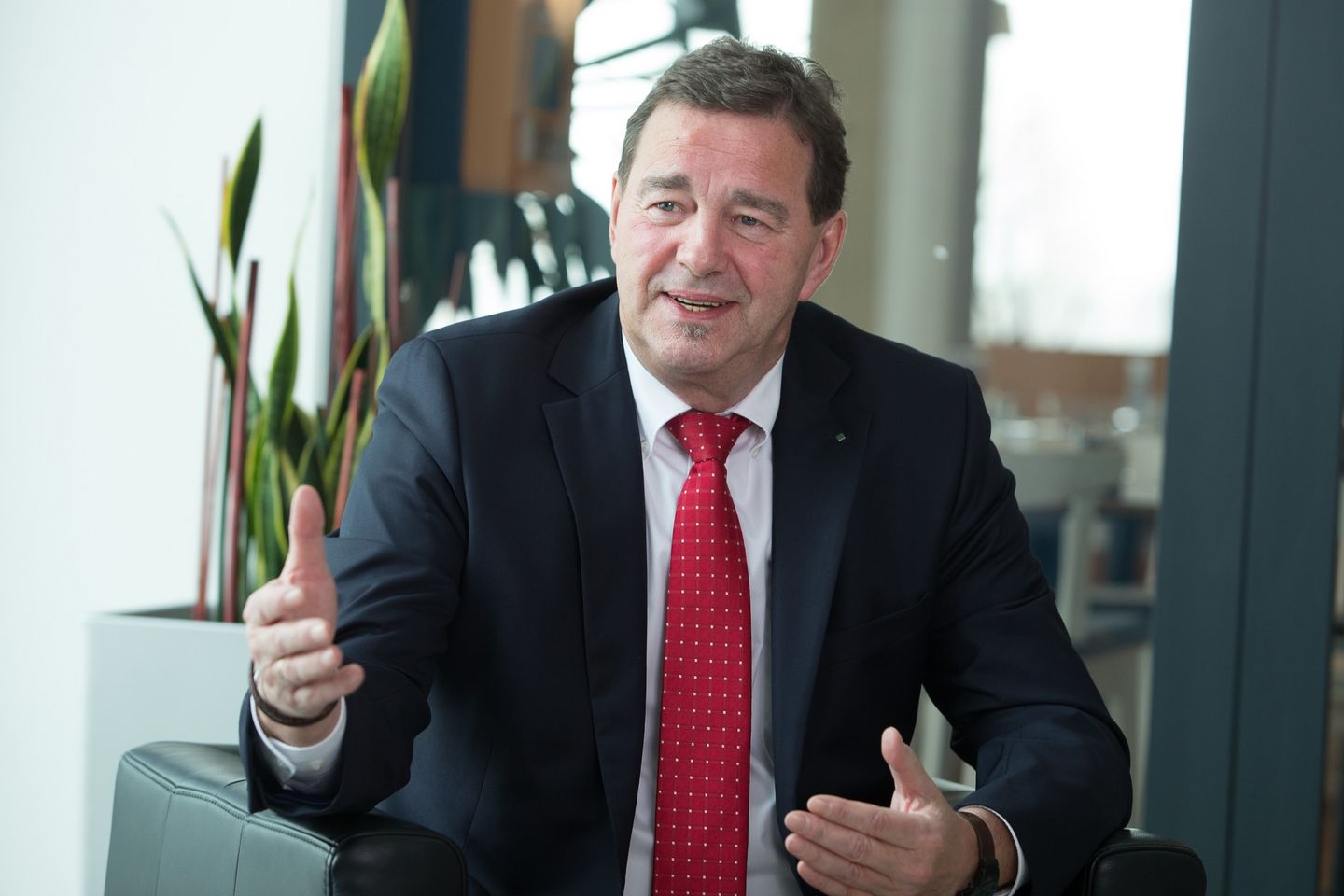 Univ.Prof.Dr.-Ing.Dipl.Wirtsch.-Ing.Prof.eh.Dr.h.c. Wilfried Sihn has been since September 2004 Professor of Industrial and Systems Engineering at the Institute of Management Sciences of the TU Wien. In November 2008 he was appointed as the Managing Director of the newly founded Fraunhofer Austria Research GmbH.
He has been active in applied research for over 30 years and has been involved in more than 300 industry projects. His current focus is on the implementation of Industry 4.0 concepts, such as Smart Maintenance. In addition to positions on several supervisory and administrative boards, he is also a member of many organizations, such as Board Member of the "International Federation of Production Research (IFPR)", Member of the European Academy for Industrial Management (AIM) as well as Fellow Member of the renowned "International Academy for Production Engineering (CIRP)" based in Paris.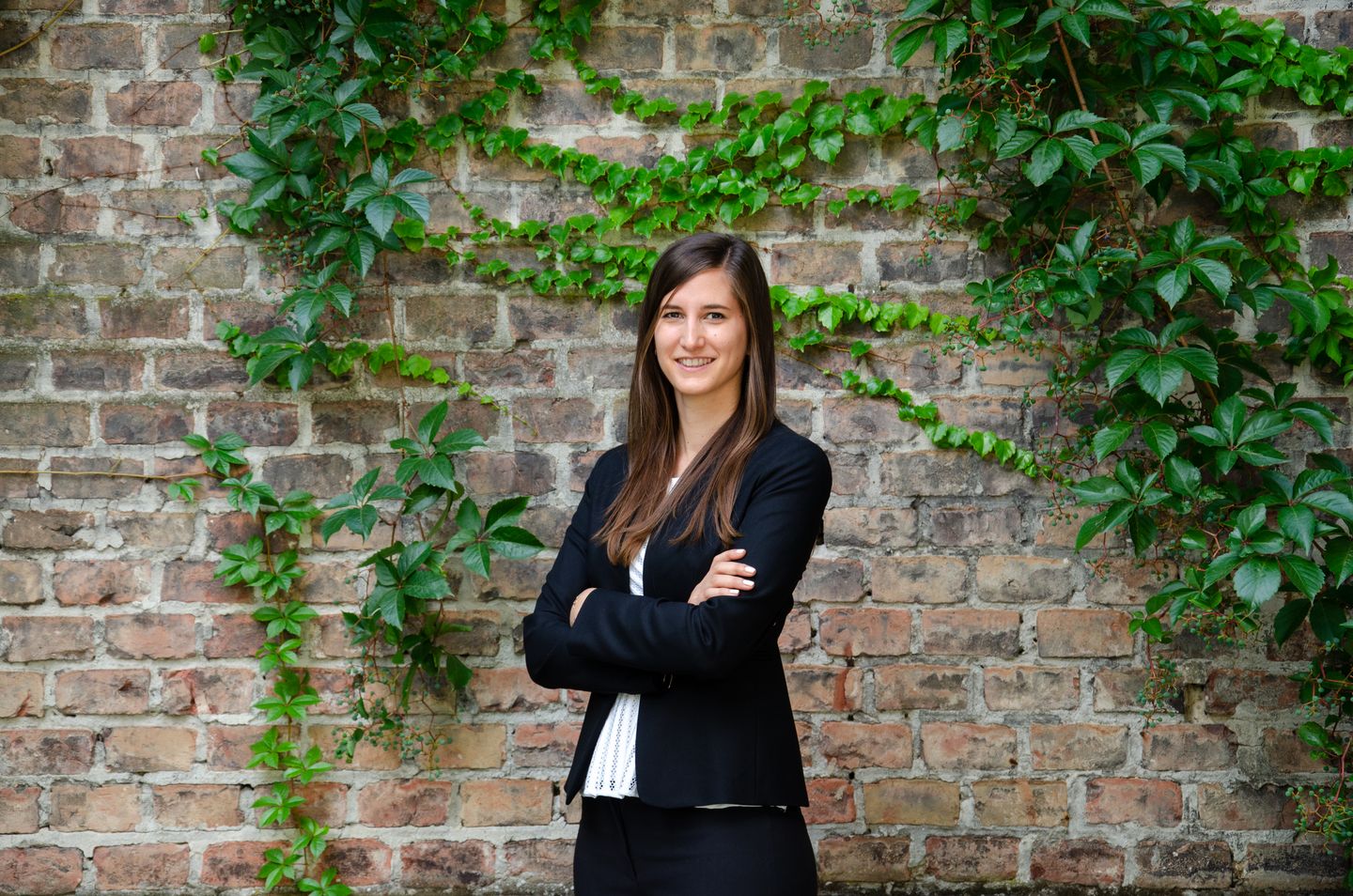 Dipl.-Ing. Tanja Zigart works as a scientist in the research area of Human-Maschine-Interaction at TU Wien. Her core research topic is the multi-criteria evaluation of industrial assistance systems.
She finished her Master's Programme in mechanical engineering and management in 2014. From 2014 to 2018, she worked as a lean program manager in a global MedTech company and led local and international projects in the operations area. She is a certified Lean Production and Administration Expert and Project Management Professional (PMP).
In addition to her research activities, Mrs. Zigart lectures in "Assistance Systems in Production" and at FH Wien WKW.
The above faculty represent a selection of our lecturers.