Research café "Nature as a source of ideas" (November 13)
This time the Research Café, a special edition of the TU Forum series, took place in a special setting: In the Kuppelsaal of TU Wien it was the content supporting program for the mercur'18, the innovation award of the Vienna Chamber of Commerce. With the topic of "Nature as a source of ideas", the discussion group approached the topic of bionics, which is a very broad field. How can one imagine laboratories that can be placed on a microchip? Why should one plan the construction of factories in such a way that they resemble honeycombs or snail shells? How is it possible that the waste from citrus fruits can be used as the basic material for fabric fibers? And is there really such a thing as natural superglue?
The experts on the podium: Ilse Gebeshuber, Julie M. Rosser, Philipp J. Thurner and Florian Rudroff (all TU Wien)
Moderation: Viktoria Raz
Photos: © Florian Wieser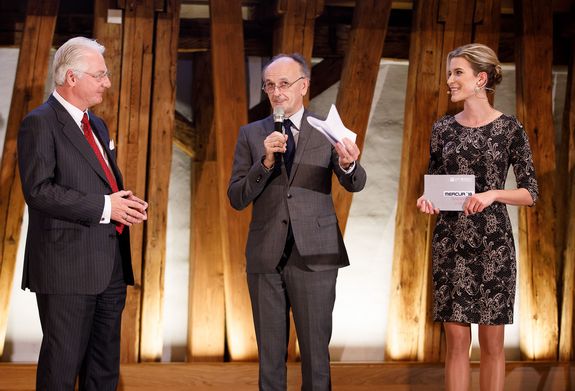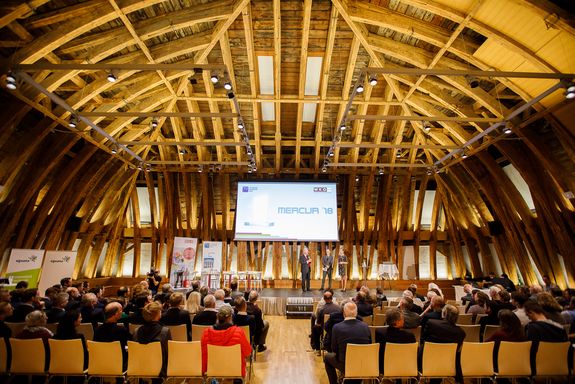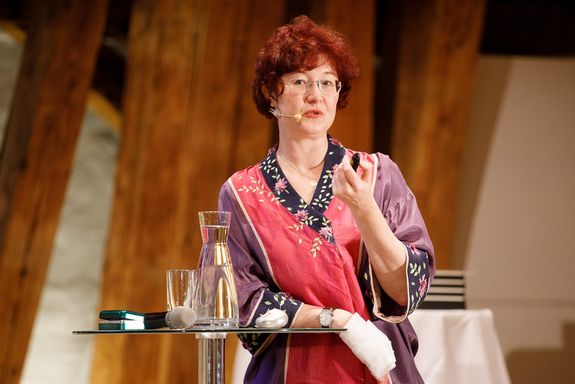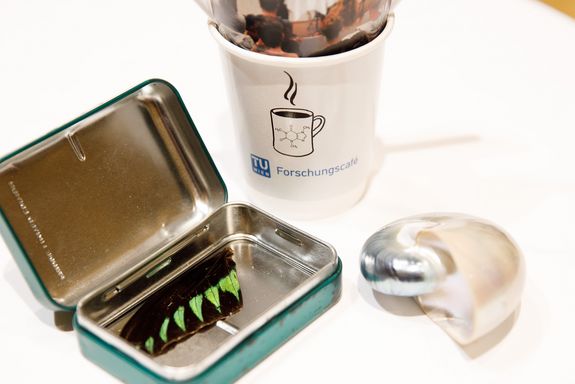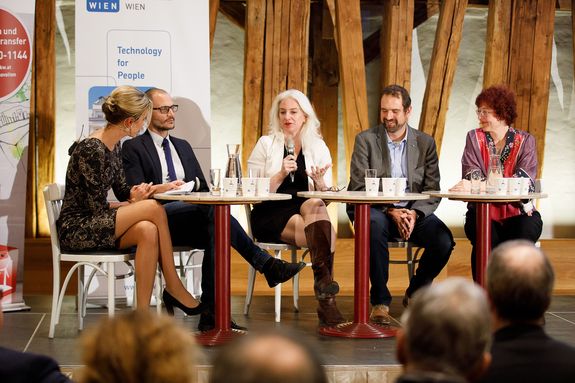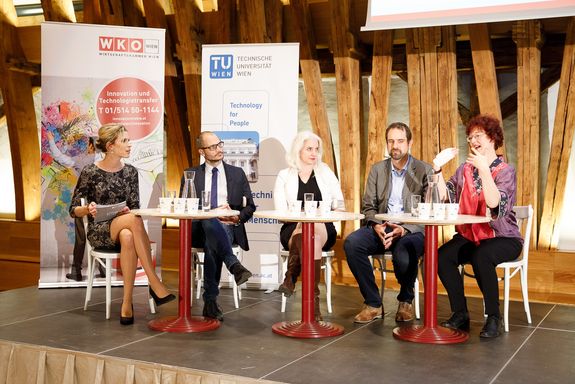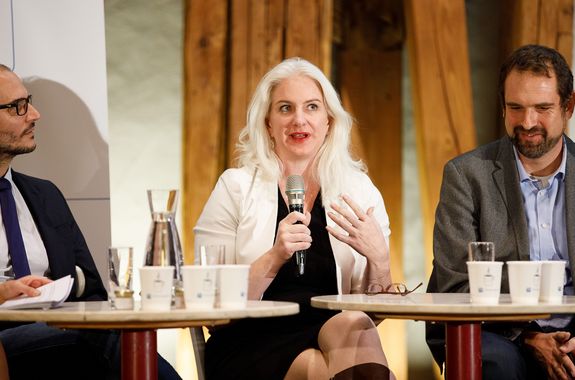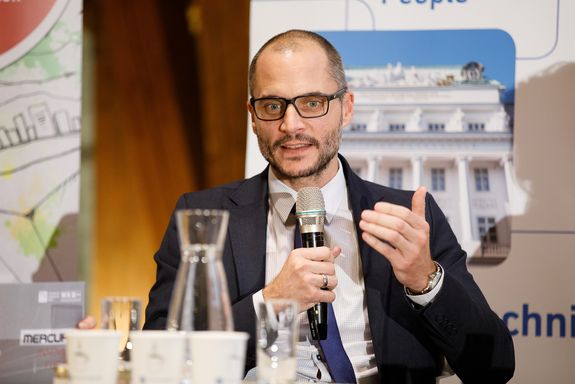 25th TU Forum: Innovation Engine University? (May 29)
Entrepreneurial University, the university with a view to entrepreneurial activities, has been around as a term for some time. But can this really be seen as the core business of a university? And should universities promote innovation, or should they rather concentrate on teaching and pure research? Is the bridge between scientific idea and economic implementation still missing or is the gap getting smaller and smaller? And how do you decide whether a topic is suitable for exploitation?
The experts on the podium: Stefan Harasek (Patent Office), Birgit Hofreiter (TU Wien), Ludovit Garzik (Council for Research and Technology Development) and Peter Karg (TU Wien)
Moderation: Norbert Fiala, knowledge mediator & former television editor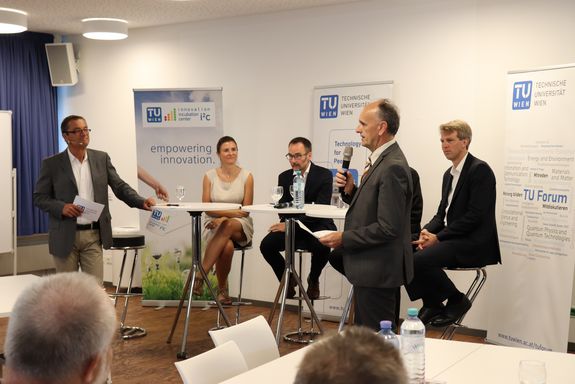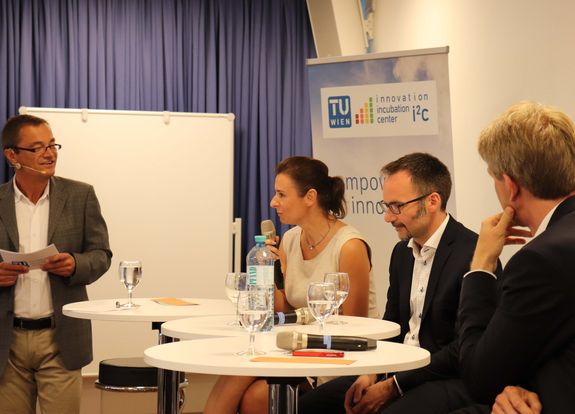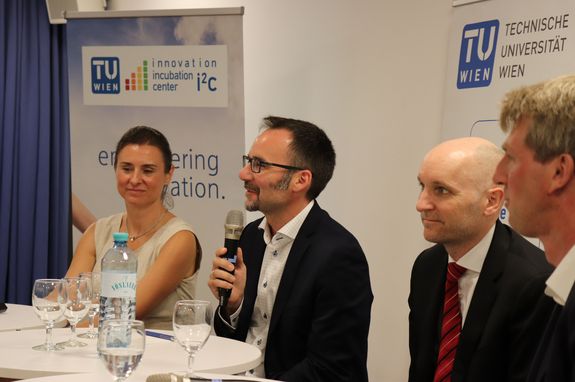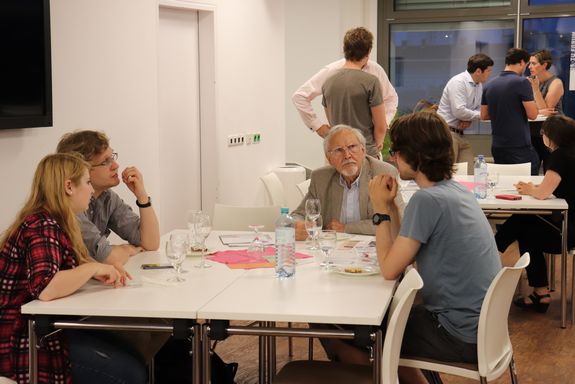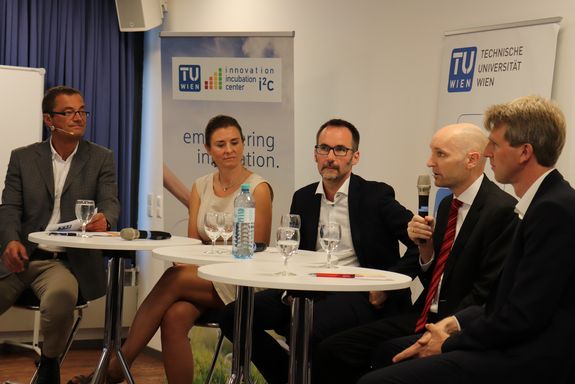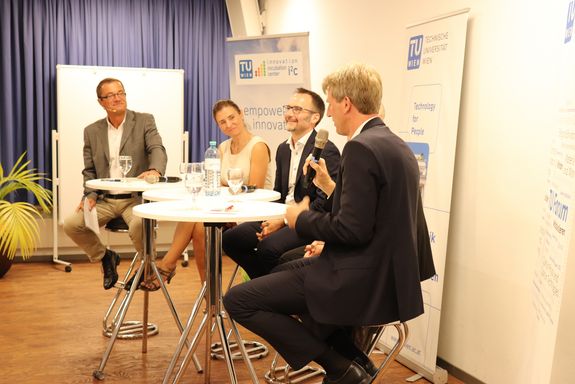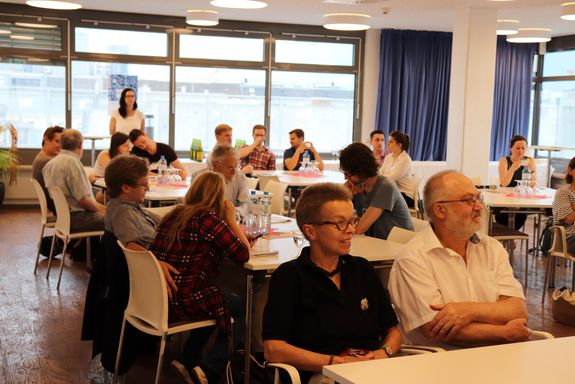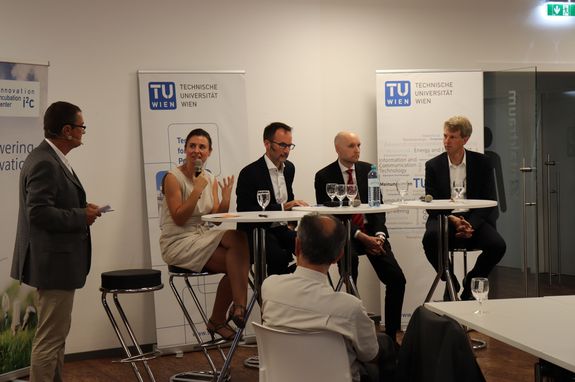 24th TU Forum: Waste - Raw Materials of the Future? (March 22)
In many cases, raw materials are a rare and finite commodity. Does it therefore make sense to see supposed waste as a source of raw materials? Where are the limits of recycling or should all materials be returned to the cycle? And is it worth the effort to see urban areas as mines whose secondary raw materials are collected and mined? What about the product life cycle of relatively new technologies such as photovoltaic systems, which are full of valuable materials? Or does the opportunity lie more in biological raw materials that could act as environmentally friendly alternatives to mineral oil-based plastics? Many questions that revolve around a common theme: urban mining.
The experts on the podium: Werner Brenner (Institute of Sensor and Actuator Systems, TU Wien), Johann Fellner (Institute of Water Quality and Ressource Management, TU Wien) und Florian Rudroff (Institute of Applied Synthetic Chemistry, TU Wien)
Moderation: Norbert Fiala