Bachelor's Programme Architecture
Programme Code

UE 033 243 - Bachelor's Programme Architecture

Duration of Programme

Credits

Language

Degree

Bachelor of Science (BSc)

Curriculum
Programme contents
In the Bachelor's Programme Architecture you will learn everything that has to do with the design of buildings and cities. This includes artistic, technical and theoretical courses. The aim of the programme is to provide a broad and sound basic education in architecture.
The programme introduces you to key fields of practice and theory, teaches principles of designing buildings and cities, and makes you aware of the connections between architecture and culture, society, art, the economy, and the environment. In the programme, you will reflect on these connections and implement them in practical designs.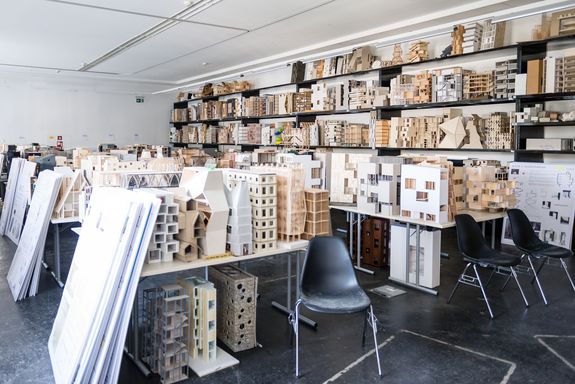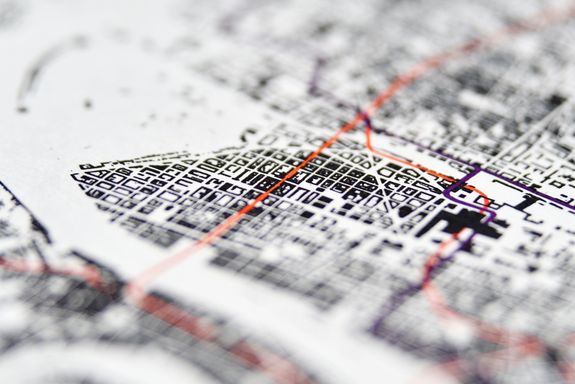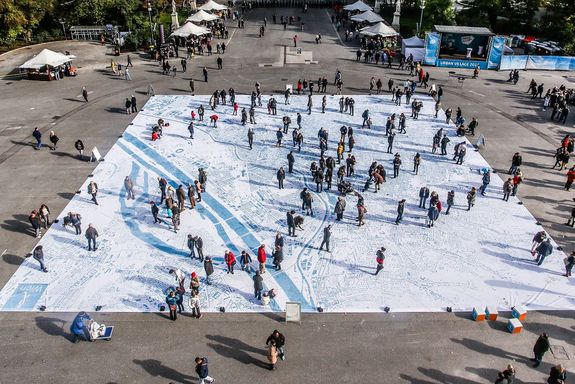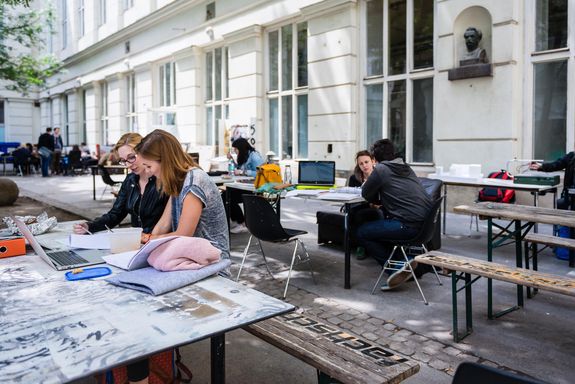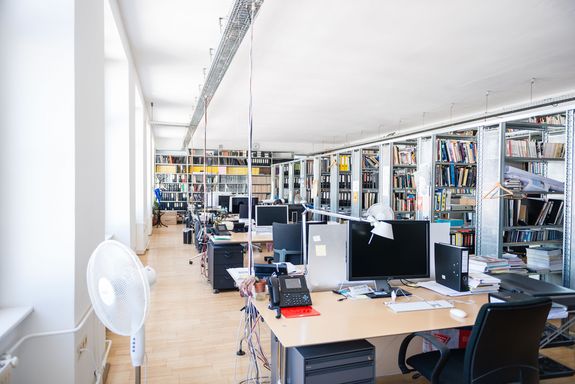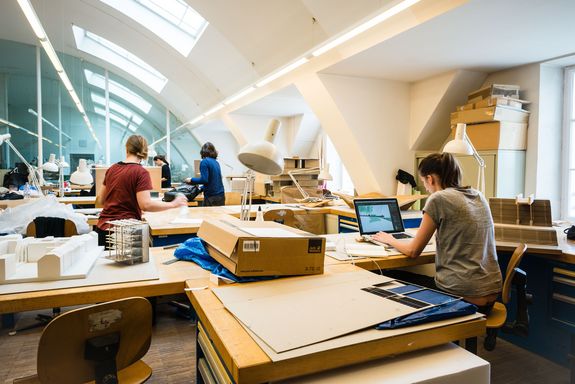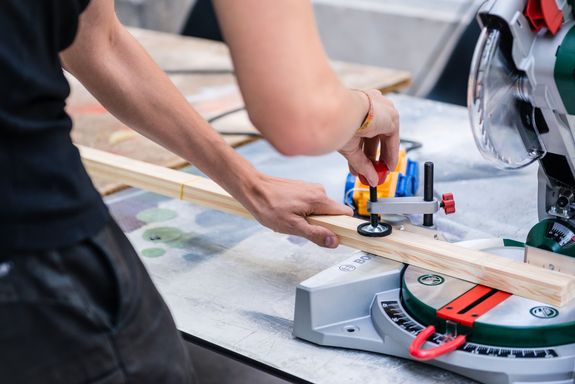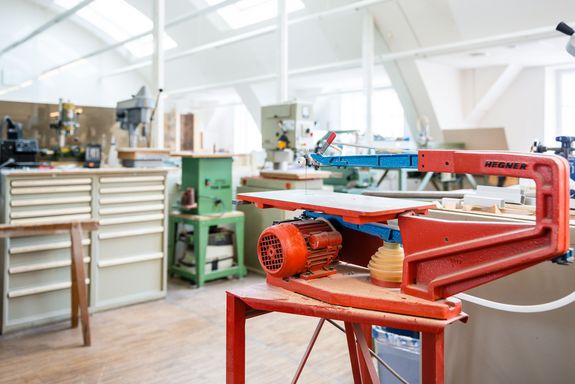 Admission procedure
For the Bachelor's Programme Architecture 625 places are allocated. The allocation of places is done with a two-stage admission procedure.
Regularly, the Bachelor's Programme in Architecture starts in the winter semester. It is also possible to start in the summer semester. In both cases, timely registration for the respective academic year is required for admission. Further information on registration can be found in the FAQ.
In addition, you can be admitted to the Bachelor's Programme as a lateral entrant by the Dean of Studies. The requirements for this can be found under Admission Procedure Architecture.
Further information about the programme
To study architecture, you need the ability to think holistically and conceptually and to enjoy designing shapes and spaces.
It is not necessary to have previous experience, but it is an advantage to be creative and have a good spatial imagination. It is important that you enjoy architecture and studying and are able to communicate and collaborate in a team.
The contents of the Programme are divided into different modules. A module consists of individual courses or courses with related content. You must complete these in order to complete the module. Thematically similar modules are combined into examination subjects. These examination subjects appear on the degree certificate with the overall grade achieved upon completion of the programme.
The scope of courses and modules is expressed in ECTS points. One ECTS point represents 25 hours of work.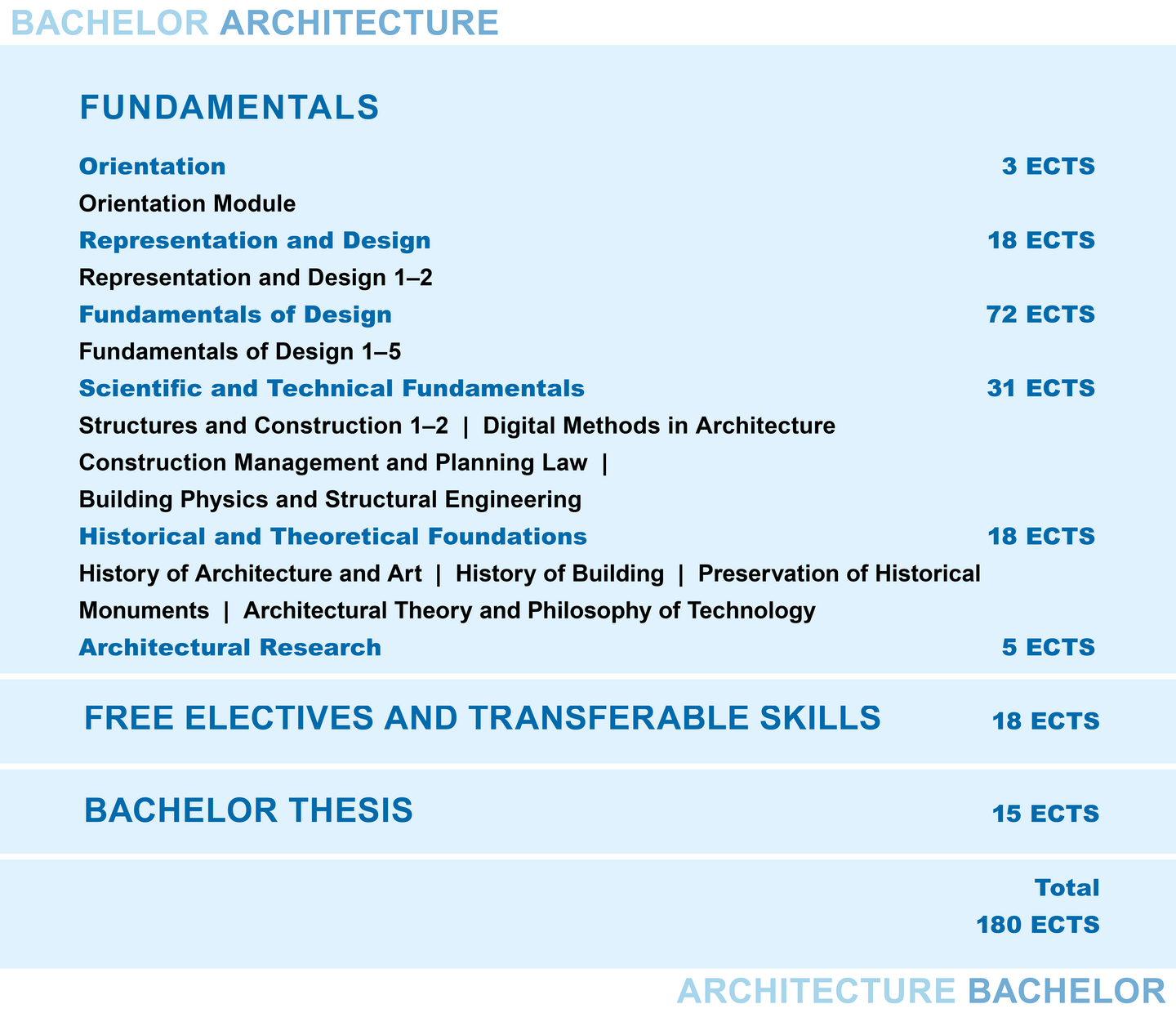 The Bachelor's Programme Architecture is composed of the following examination subjects and modules.
The mandatory foundation modules are:
Orientation
Representation and Design 1 and 2
Fundamentals of Design 1 to 5
Scientific and Technical Fundamentals: Structures and Construction 1 and 2, Digital Methods in Architecture, Construction Management and Planning Law, and Building Physics and Structural Engineering
Historical and Theoretical Foundations: History of Architecture and Art, History of Building, Preservation of Historical Monuments as well as Architectural Theory and Philosophy of Technology
Architectural Research
In addition, you must complete 18 ECTS from a catalog of Free Electives and Transferable Skills.
Finally, you have to write your Bachelor's thesis.
More detailed information can be found in the curriculum in TISS, opens an external URL in a new window.
Architecture is about planning, designing and constructing buildings - from residential houses to large urban projects. You have to pay attention to many things, such as how to technically implement the building, how it looks, how much it costs, and what rules there are that you have to follow. It is also important that the people who live, learn, work or relax in the buildings feel comfortable in them.
In the programme, you will learn how to design buildings creatively and implement them technically. This also involves paying attention to the environment and renovating and protecting old buildings. You will also learn how to use special computer programs and how to communicate well with clients.
Many problems in the future have to do with building houses and cities. This consumes a lot of energy and creates a lot of waste. So architecture is not only concerned with making buildings look nice, but also with the careful use of resources and with our quality of life. It's hard to predict what architecture will look like in the future. But there is pressure to adapt and build in a more environmentally friendly way. We also need to be creative in solving social problems.
Our Bachelor's Programme Architecture prepares you for just that. The university is a place where we feel safe and free, and the faculty will help you better understand these tasks and find new solutions.
As an aspiring architect, the Bachelor's Programme Architecture offers many opportunities. You will learn how to work in an architectural office or other creative fields. If you want to work as a licensed architect later on, you will have to complete a Master's Programme after the Bachelor's Programme and fulfill the national requirements set by the Chamber of Civil Engineers.
In this Programme, you will learn to analyze and specify building and planning tasks, create designs and plan constructions. You will also learn to present and communicate information relevant to planning and to control planning and realization processes.
After graduation, you will have many career opportunities, such as working in architectural and planning offices, working in public administration, in construction and planning departments of companies, in project development and consulting, as well as in teaching and research at universities, universities of applied sciences and higher technical institutes. In addition, you can work in product development in the construction industry, in architectural informatics, in architectural journalism, or in new design disciplines emerging in the context of the information society.
With a Bachelor's Degree, you will receive an employment group 3 according to the collective agreement, which is remunerated with € 2,180.00 gross per month in the first year (as of January 2023).
The Faculty of Architecture and Planning at TU Wien is currently conducting particularly intensive research in the following areas:
Social infrastructure from the fields of health, education and housing.
Resilience
Digitalization
We want to find out how to build and plan well in practice, using new technologies, materials and methods. In doing so, we make sure to consider the connections between building, planning, and society. Unlike other disciplines that focus primarily on technology, we also look at the social, cultural, economic, and environmental aspects.
The Faculty of Architecture and Planning is an important part of TU Wien. We are a place to study social and technical changes in urban, regional and international environments. Our research topics show which competences and skills we have and which projects we would like to carry out in cooperation with other subjects.
The faculty offers a variety of opportunities for semesters abroad through partnerships with other universities. The curriculum does not include mandatory internships. Around 80% of students gain practical experience during vacation periods or as part-time students towards the end of their studies. The study plan recommends that students complete a practical year after graduating from the Bachelor's Programme.
Information and contacts on studying and researching abroad can be found at https://ar.tuwien.ac.at/en/International/Outgoing, opens an external URL in a new window
For the Bachelor's Programme Architecture, 625 places are allocated. This allocation takes place in a two-stage Admission Procedure.
3,150 students in the Bachelor's Programme are supervised by 140 professors and assistants as well as about 280 external lecturers.
In the Bachelor's Programme Architecture you will spend most of your time at the main location of the Faculty of Architecture and Planning in the main building at Karlsplatz 13.
The programme is supervised by the following institutes:
Institute of History of Art, Building Archaeology and Restoration
Institute of Architecture and Design
Institute of Architectural Sciences
Institute of Urban Design and Landscape Architecture
Institute of Art and Design
Institute of Spatial Planning
Computer Laboratory of the Faculty of Architecture and Planning
At TU Wien, you can choose one of the following Master's Programmes for specialization after completing your Bachelor's Programme Architecture: