Team
Head of research group
Univ.-Prof. Dr.-Ing. Carsten Gachot
Carsten Gachot received his PhD from the Saarland University in Germany in 2012 where he studied the effects of laser interference patterning on the microstructure and topography of metallic surfaces with a focus on tribological applications under Prof. Dr. Frank Mücklich and Prof. Dr. Martin H. Müser. For this work, Dr. Gachot was awarded by the European Honda initiation grant in 2011. Prof. Gachot was academic visitor at the tribology Group at the Imperial College London and is currently the head of the tribology research Group at the TU Wien. Additionally, Prof. Gachot is a visiting Professor at the Pontifical Catholic University in Santiago de Chile and chief editor of the peer reviewed journal "Industrial Lubrication and Tribology of the Emerald Publishing Group Leeds UK.
PostDocs
© Stefan J. Eder
Stefan J. Eder has been leading the nanoscopic modeling activities in the tribology division of Carsten Gachot at the TU Wien since 2018. His main research interests include computational analysis of the near-surface microstructural development in polycrystalline alloys under tribological load as well as the reactive simulation of tribochemical phenomena. Dr. Eder is also a principal scientist at the Austrian Excellence Center for Tribology (AC2T research), which is one of the world's largest private research service providers in tribology. He has been active in the field of tribology since 2007, received his PhD in physics from TU Wien in 2012, authored some 50 papers in peer-reviewed journals, and contributed to around 80 conferences, including more than 10 invited talks. He has been involved in winning several national and international research grants (FFG, FET-Open, Horizon2020), serves as a member of the early career editorial board of Tribology Letters, and organizes the recurring Vienna Virtual Materials Tribology Workshop (ViViMaT) on YouTube.
Current research topics
Personal links
© Philipp G. Grützmacher
Philipp G. Grützmacher joined the tribology research division at TU Wien in late 2019. Before, he was active in the field of tribology at the Institute of Functional Materials, Saarland University led by Prof. Dr. Frank Mücklich, where he obtained his Ph.D. for the tribological investigation of multi-scale surface textures in October 2019. He has authored more than 35 papers in highly ranked peer-reviewed journals. In 2021 he joined the early career editorial board of Tribology Letters and in 2022 the editorial board of Tribology - Materials, Surfaces & Interfaces. Together with Prof. Dr. Andreas Rosenkranz from the University of Chile he organizes a monthly webinar series called 2D Materials in Tribology, where world-known experts talk about the most recent trends in the field.
Personal links
PhD students
© André Rudnytskyj
André Rudnytskyj graduated in Mechanical Engineering at the Federal University of Santa Catarina, in Brazil, which included 2 semesters abroad under an awarded scholarship at the University of Queensland, in Australia. During and after obtaining his degree, he worked with research in the Finite Element Method, and with mechanical design and development of induction motors in the industry. In 2018, he completed his M.Sc. at the Luleå University of Technology, in Sweden, after being awarded a scholarship to take part on the EU-funded Joint European Master in Tribology of Surfaces and Interfaces TRIBOS. Currently, André works as researcher at AC2T research GmbH, in Austria, and is also enrolled in the Doctoral Programme in Technical Sciences at TU Wien, working in the modelling of tribological aspects of metal forming processes.
Personal links
© Marin Herr
Marin Herr studied mechanical engineering at the Technical University of Central Hesse in Giessen. His master's thesis at the Fraunhofer Institute for High-Speed Dynamics (EMI) in Freiburg focused on the experimental and numerical investigation of impact processes on ceramic-rubber composite plates used in heavy industry for wear protection. This work was done in cooperation with the tribology research center AC2T research GmbH in Wiener Neustadt, where he has been employed as a researcher since 2020. Currently, M. Herr is working on the modeling of dynamic polymer seals under reciprocal loading to predict their tribological properties and service life using the finite element method (FEM) as part of his doctoral studies.
© Franz Kroiss
Franz Kroiss is a PhD student in mechanical engineering at the TU Wien. He has been working as a production engineer at voestalpine Stahl GmbH for several years. Since 2021, Franz Kroiss is writing his thesis on tribological relationships of high-pressure grinding of casted steel slabs under the supervision of Carsten Gachot. The evolution of the friction coefficient and the processes taking place under dry friction in connection with surface topography and microstructural properties are the content of this work. The results are to serve as a basis for further optimization in the form of a prediction model.
Hakan Göçerler studied mechanical engineering at Dokuz Eylül University in Izmir, Turkey. His Master's thesis, "Submicrometric Evaluation of Workpiece Surfaces in the Precision Manufacturing and Nanotechnology" was written within a collaborative project and accepted at the TU Wien. Following his Master's thesis, he started working at the Helmholtz Center Geesthacht on a project about the joining and assessment of hydrogen tanks. He was then accepted into the European project WEMESURF. He spent a year at the CIMaINa University of Milano for the determination of mechanical properties of human skin using atomic force microscopy. The following year he was employed by the Philips Applied Technologies Center Eindhoven within the framework of the WEMESURF project, working on a design of a tribosystem to analyze contact lens-corneal cell line interactions. After the WEMESURF project, he was hired at the AC2T Research GmbH and continued working on tribology-based projects, focusing primarily on biotribological applications. He is working at the TU Wien on constructing a high-accuracy six-axis tribometer for modeling mechanical components of friction/wear and on project proposals with research interests in tribodiagnostics, nano-micro scale contact modeling, and biotribology.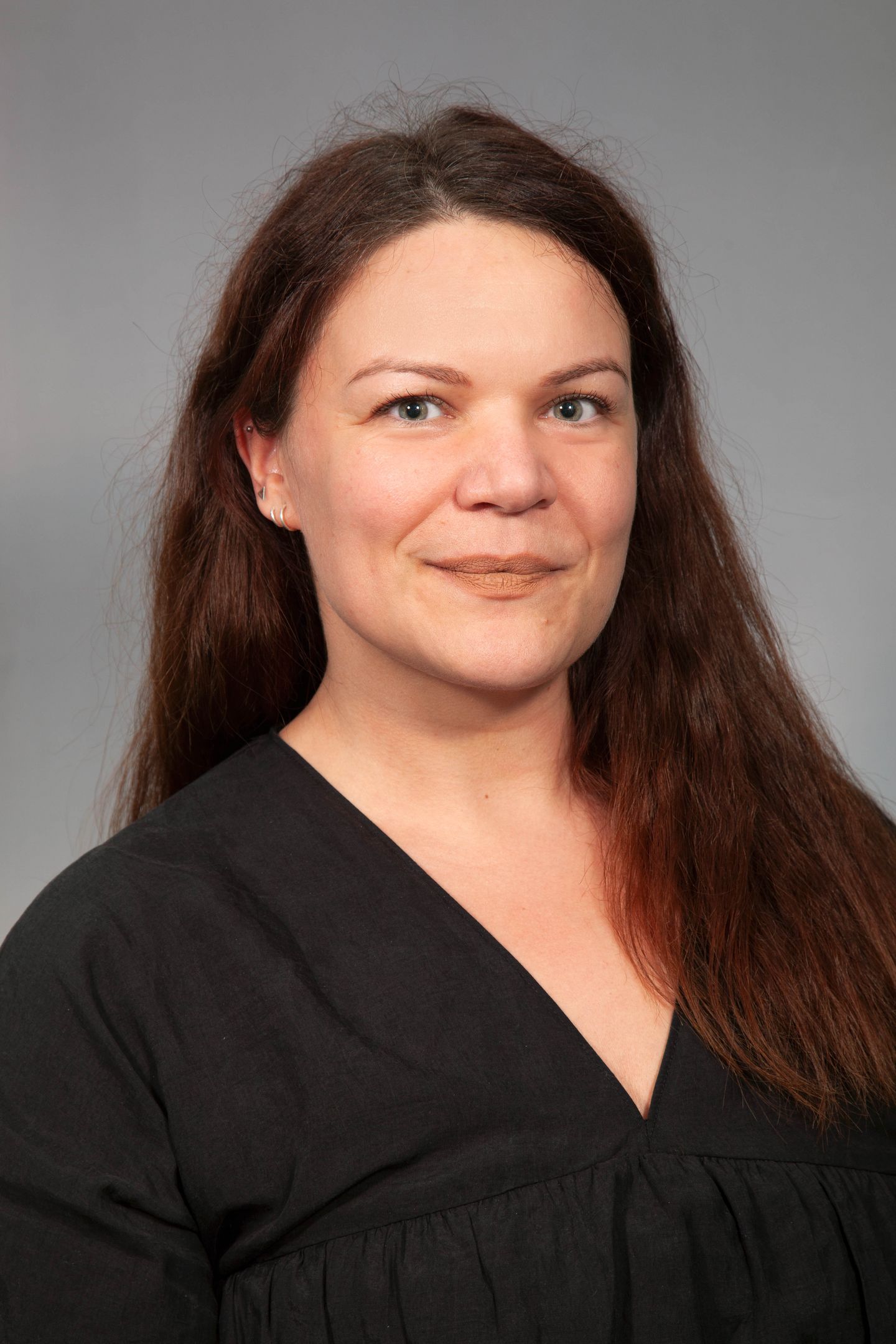 © Maja Srbulovic
I have graduated from the University of Nis in Serbia with five years degree in Electronic
Engineering on the study program Telecommunications.
Through all my years of studying, I became fascinated by the research field in engineering and
technology and for this reason I am now a PhD-student at TU Wien –
Doctoral Program in Technical Science.
Being employed full time at AC2T research GmbH (DAT pool) gives me a great opportunity to
work in research projects in field that is a part of my professional goals and also to publish,
research results in international journals.
To date, my experience as a junior scientist has been extremely productive, and we have
achieved amazing results in the field of Tribology, especially in structural superlubricity and
modeling of boundary lubricated contacts.
In collaboration with Privatdoz. Dr.rer.nat. András Vernes (CMS, IAP TU Wien & AC2T)
Azhaarudeen Anifa Mohamed Faruck is currently working as a project assistant at TU Wien, Austria and since 2017 he is pursuing his Ph.D. studies on the topic of loss of lubrication in Helicopter gearbox. He was working as Junior Scientist at AC2T research GmbH, from 2014 to 2020 performing research activities focused on surface contacts and lubrication. He studied Master of Science in Aerospace Engineering at FH Wiener Neustadt, Austria. He has a great interest in experimental research in lubrication, solid lubricant coatings, surface texturing, and friction & wear characterization for both industrial and aerospace applications.
© Surya Kannan Peesapati
Surya Kannan Peesapati graduated in Electrical Engineering and Information Technology (ETIT) at Technische Universtät Chemnitz, Germany. Throughout his post-graduate studies, he carried out numerous research and experiments on Vision for Robots and Image Processing algorithms and mastered in Sensor fusion applications. His Master's Thesis is all about "Speed and Separation Monitoring for Heavy duty Industrial Robots with LiDAR and Camera Fusion." After being awarded with M.Sc. in 2020, followed by his thesis he got an opportunity to continue his research with TU Wien as a Pre-Doctoral Researcher. He is currently a Junior Scientist at AC2T Research GmbH, where his primary area of research is data science in tribology. In the scope of this activity, he is working on his Ph.D. under the supervision of Prof. Carsten Gachot at TU Wien.
Bachelor/Master students
© Florian Huber
I have been studying mechanical engineering at TU Wien since 2013 and wrote my bachelor's thesis in the field of tribology on the topic of "Investigation of tribological effects in eccentric screw pumps". In the master's degree, I specialized in failure analysis and laser technology. My focus in choosing the topic for the master's thesis was the combination of materials science and analytics with laser technology, and the topic "Topographical, microstructural description and optimization of fuel cell membranes using laser texturing" was particularly suitable, which deals with the optimization of fuel cell electrodes using ultrashort pulse lasers, with the aim of advancing hydrogen propulsion as a more sustainable alternative to conventional combustion engines and battery-powered vehicles.
© Stefan Bug
In 2019, I completed my bachelor's degree in chemical engineering at Munich University of Applied Sciences with a bachelor's thesis on the topic of "Tribological investigation of gear oils using a translational oscillation test rig". This was done in cooperation with the company Optimol Instruments Prüftechnik GmbH. Afterwards, I continued my education with a master's degree in materials science and materials engineering at Saarland University. Since the end of 2021, I have been completing an Erasmus internship here in the tribology research group, where I will be writing my master's thesis in the tribological investigations of solid lubricants in the field of 2D materials in cooperation with Saarland University starting in October.
General university employees
© Iris Eder
Technician for tribology & aircraft systems
I have completed my double apprenticeship as an electrical technician main module systems and operating technology and metal technician main module mechanical engineering technology. My fields of activity are milling, turning, creating CNC programs as well as installing, connecting and measuring electrical components and supervising and repairing the test benches.