Women in the (technical) world of work
Brigitte Ratzer and Helga Gartner summarise key arguments about the shortage of female specialists in technology-intensive companies.
With the aid of the CHANGES project, the article systematically reflects on the conception and implementation of measures at the interface between a technical university (or university of applied sciences) and companies, presenting practical suggestions for discussion.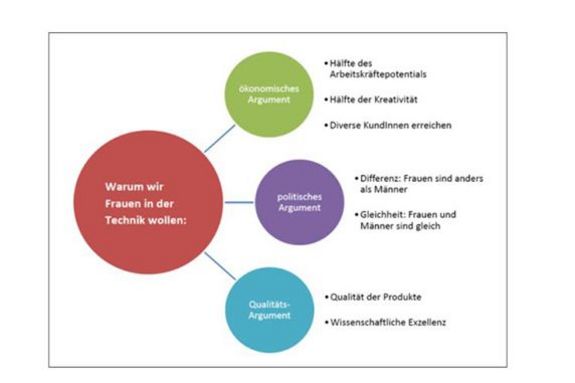 Positive influence of women in leadership positions

International studies prove that the presence of women in management positions has a positive impact on
RISK BEHAVIOUR

RISK MANAGEMENT

SUSTAINABLE DEVELOPMENT of companies

PERFORMANCE 1)

TURNOVER and PROFIT 2)

MANAGEMENT STYLE and CORPORATE CULTURE 3)
1)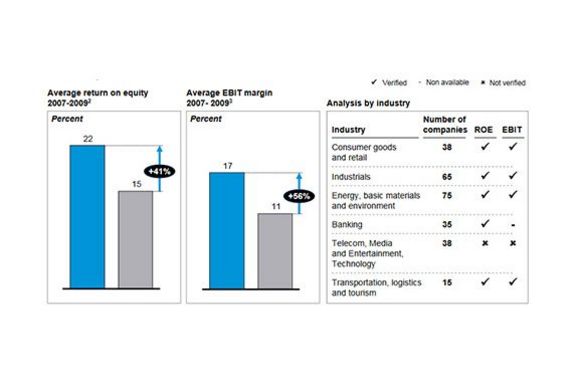 2)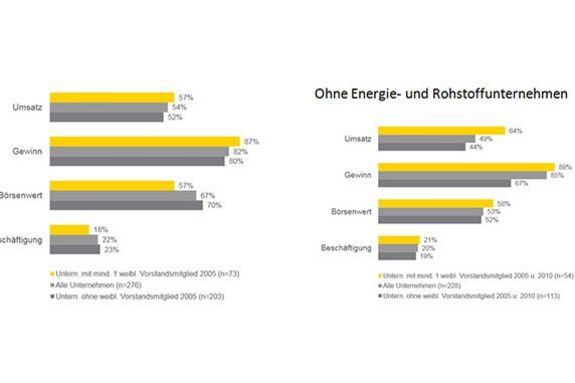 3)
More frequently than men, women implement certain elements of management style which have a clearly positive influence on company results.

Women focus more on:
personal development, expectation and rewards, role models
inspiration and collaborative decision-making
Men focus more on:
coordination and control
outward orientation
--> Companies benefit from complementarity and diversity in leadership.

Source: Woman matter 2: "Female Leadership, a competitive edge for the future"; McKinsey; 2008, opens a file in a new window
The relationship between better company performance and proportion of women in leading positions has been confirmed by numerous studies. In spite of this, many companies introduce relatively few equal opportunities measures. There is a huge need for action because the current situation is still as follows: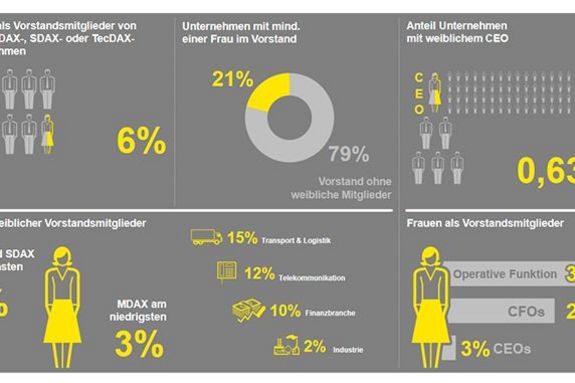 Successful recruitment
Female technicians at the start of their careers

Many companies make efforts to bring more women into technical fields. Two arguments are usually given as reasons:
Mixed teams are better than homogeneous (male-only) teams;
Due to the shortage of skilled workers, half of the overall potential cannot be eliminated.
These are the findings of Brigitte Ratzer and Elisabeth Günther's survey, among other things. Further information on embarking upon a career, as well as facts and background information on graduates of technical studies, is presented in the following documents.

Presentation for download (german):Frauen erfolgreich ansprechen. Technikerinnen beim Berufseinstieg; Ratzer, Güntzer; 2013, opens a file in a new window

A lack of diversity management can therefore mean that a large potential of trained specialists is remaining untapped.
The short report "Careers for female technicians" summarises important points from interviews with recruiters. It highlights potential career entry hurdles and how these can be overcome.

Short report for download (german): Berufseinstiegsbarrieren für Technikerinnen; Ratzer, Günther; 2013, opens a file in a new window
Key factors for successful personnel selection