Lab Space
Robot Lab
© Daniel Sliwowski
Robots
At the moment, we have two Franka Emika Research 3 robots. They are 7 degrees-of-freedom robots, which means they can reach the same position and orientation in space in different ways. The robots are designed in a way to be safe to work alongside humans, which is important in our human-robot colaboration research.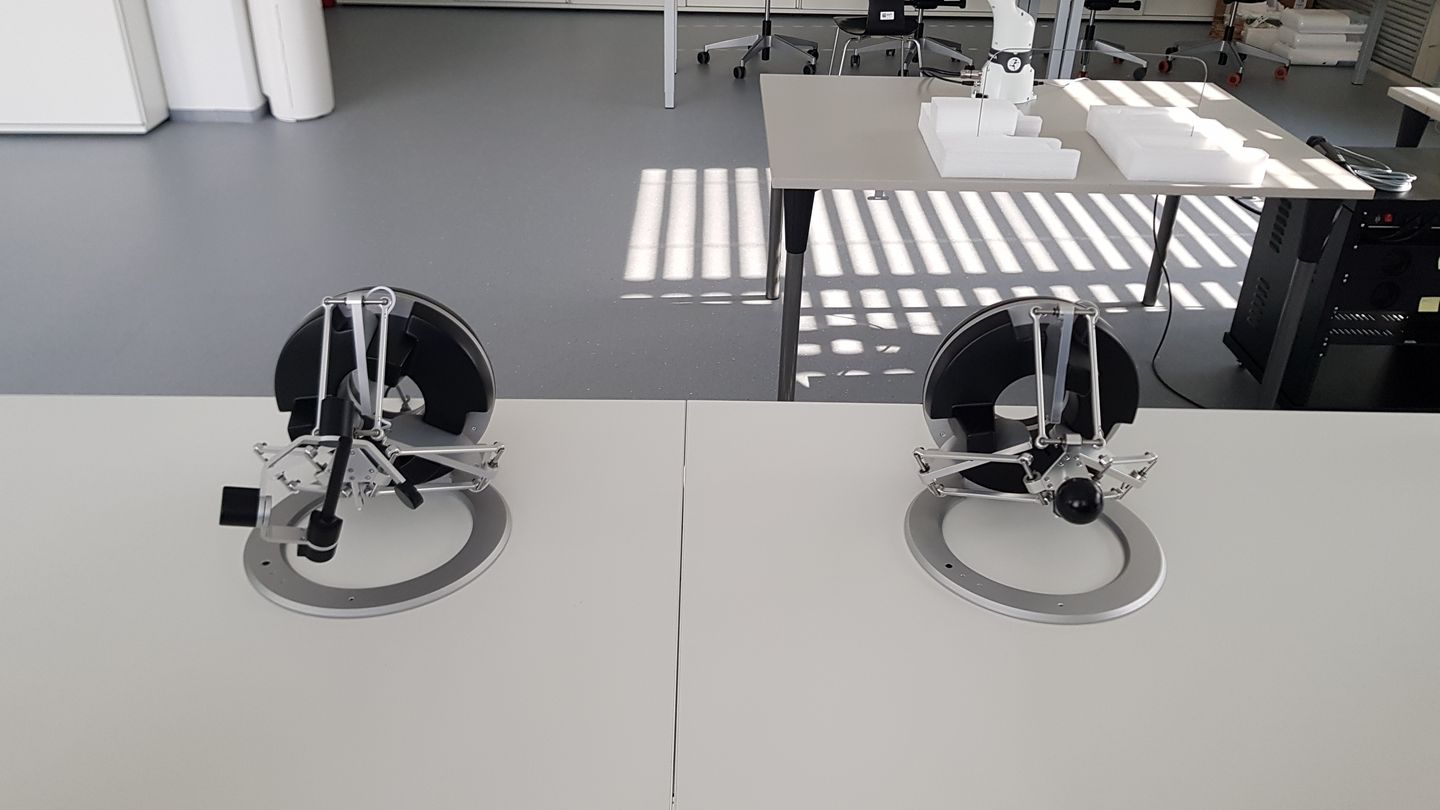 © Daniel Sliwowski
Haptic Devices
At the moments we have two haptic devices:
Omega 3 - a three degree of freedom haptic device. You can only influence the position of the handle.
Omega 6 - a six degree of freedom haptic device. You are able to both influence the position and orientation of the handle.
The haptic devices allow us to teleoperate the robots. They are able to give force feedback, wchich means that when the robot hand bumps into something, the operetor is able to fetl that via the device.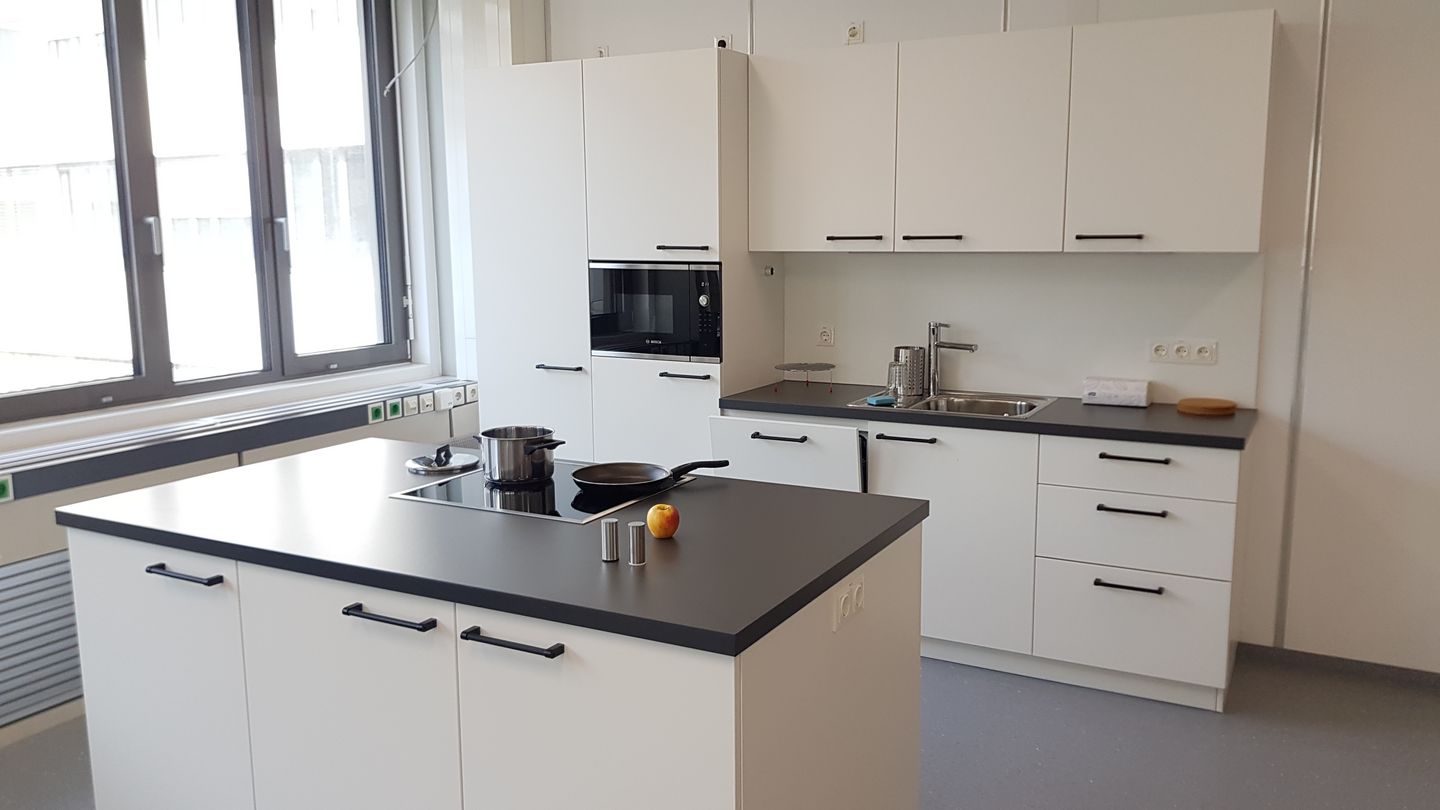 © Daniel Sliwowski
Robot Kitchen
Our lab is focused on bringing the practicality of household robots into our daily lives. We're conducting experiments that center around everyday tasks, such as food preparation and serving, cleaning, and more. Our goal is to evaluate our work in realistic scenarios, which is why we've equipped our kitchen with numerous cabinets and drawers, a stove, a fridge, a dish washer, a microwave, and a sink.
Movement Lab
© Daniel Sliwowski
Force Plates
Our lab currently boasts two force plates. These advanced plates are capable of measuring the forces and torques in three axes, making them invaluable in studies that require an understanding of the forces exerted by humans (or humanoid robots) on the ground, particularly in locomotion studies.