(Press Release) In recent years, aviation research at TU Wien has been expanded with great success. Research results will be presented from the 16th-18th of November at the Cologne Conference Hall (Koelnmesse).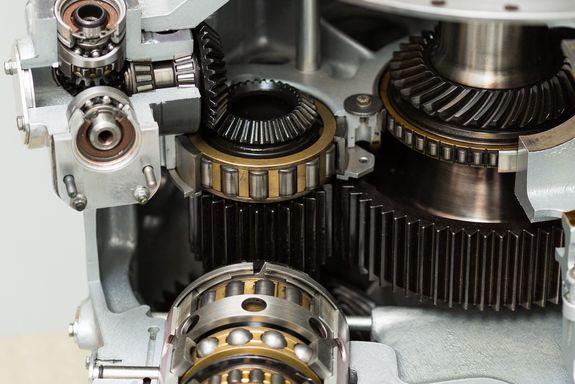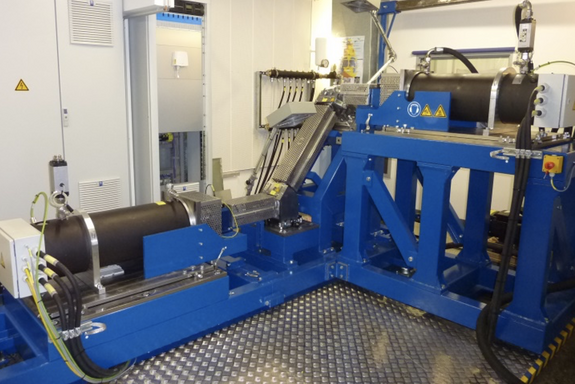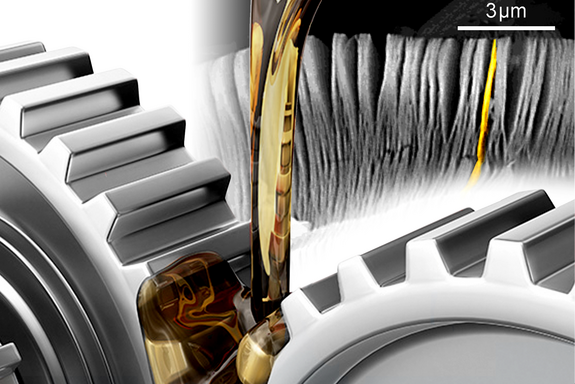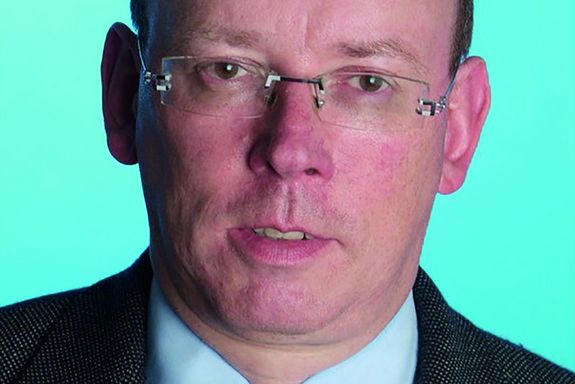 There is still plenty of room for improvement in the realm of aviation technology: airplanes and helicopters need to become more environmentally friendly, durable, and even safer than they are now. In order to reach these goals, airborne vehicles must be optimized in many different ways. Aviation research therefore covers a wide spectrum of topics, including improved drive technology, better lubricants, reduction of wear and tear, and aerodynamics.
Topics in aviation have been researched at TU Wien for a long time— however, in recent years this area of research has expanded considerably. Currently, three faculty positions in aviation have been filled at the Institute of Engineering Design and Product Development at TU Wien. These professors work in close cooperation. They also cooperate with external partners, including many different aviation-related companies, and flight safety authorities. The successful results of their work will be presented as part of an exhibition and conference at the Cologne Conference Hall (Koelnmesse) from the 16th to the 18th of November. The conference organizers are the European Helicopter Association (EHA) and the European Union Aviation Safety Agency (EASA).
From Transmissions to Lubricants
During the operation of a car, the connection between the engine and the wheels is decoupled when gears are switched. With a helicopter, it's not so simple: "If you were to use a clutch to disengage a helicopter rotor from its engine and suddenly take away the power, the machine would immediately lose height," explains Prof. Michael Weigand. To avoid this, the rotor and the engine in helicopters are permanently connected. However, at TU Wien, a new and clever type of transmission has been developed that is used to change between the gear ratios of two coupled planetary gear sets. It does not require a coupling and allows for the continuous variation (without steps) of the gear ratio of the engine and rotor.
The new transmission type opens an array of opportunities to develop better helicopters. In order to take full advantage of the new transmission's possibilities, other improvements will have to be made at the same, such as altering the form of the rotor blades. The aviation team at TU Wien is up to this task. With TU Wien's new transmission, helicopters could become safer, more energy efficient, and also much quieter.
Wear and tear on moving parts in helicopter transmissions is very high. For this reason, tribology, the science of friction and mechanical wear, is very important in rotorcraft manufacture. This is Prof. Carsten Gachot's area of specialty: "This research area has changed drastically in recent years," says Prof. Gachot. "It used to be that you had to rely on values recorded from previous experiments to judge present results, but today we can measure mechanical wear with the most up-to-date computer methods-- even on a microscopic scale."
So-called "2D materials" offfer an especially promising new approach in helicopter technology. They are made out of extremely thin sheets of material, such as the famous carbon material known as graphene. The tribology team at TU Wien is specialized in the class of materials known as "MX-ene" (spoken "Maxene"). These are solid lubricants with game-changing potential: their super-thin layers can glide over each other, and permit for almost wear-free movement.
In May 2021, Prof. Martin Berens joined the aviation team at TU Wien. He was appointed as professor of aircraft systems and design. His expertise in the areas of aerodynamics and engine-airframe-integration provide the necessary know-how for finding innovative solutions to climate-neutral aircraft concepts.
Experience with industry and authorities
The three professors, Martin Berens, Carsten Gachot und Michael Weigand, bring industry, research, and regulatory experience to TU Wien. "Academic and industrial research must work together with aviation authorities", emphasizes Michael Weigand. He understands the importance of incorporating existing regulations and specifications into aircraft design— right from the start.
Future of aviation at TU Wien
Some of the professors' common goals include the reduction of noise and greenhouse gases, including the challenges of electric propulsion. A new master's programme in "Aeronautics" is also being developed. If you are intrigued, and would like to find out more about TU Wien's rotorcraft improvements or their aviation programme, check out the research results from the 16th to the 18th of November at the Cologne Conference Hall.
TU Wien is committed to become the top educator of tomorrow's aeronautical engineers.

_______________________________
TU Wien is situated in Vienna, ranks among the top patent applicants, and is the largest technical university in Austria with 5,400 scientists and employees, and 26,000 students (one third from abroad).
TU Wien is Austria's largest contractor of EU-research programs. The volume of projects which are raised from enterprises and competitive research funds amounts to close to 40% of the state's basic funding.
TU Wien offers innovations for aviation: from new concepts and designs to testing as well as support in production and certification. For manufacturers, suppliers, designers and service providers in the aviation industry, a number of innovative technologies, outstanding test and research services as well as support in certification are available.
At EUROPEAN ROTORS 2021 the Research Unit Machine Elements and Transmissions for Aviation at TU Wien presents:
Improved Safety of Rotorcraft Drivetrains – assessment, testing, improvement, monitoring, and teaching
Advanced lubricant additives and surfaces for high-performance applications – ionic fluids as oil additives and new 2D-materials for improved protection
Innovative transmissions for aviation – new rotorcraft concepts, improvement of traditional gearboxes, safety of drivetrains
Aviation at TU Wien – know-how and laboratories for: transmissions, new lubricants & tribology, aircraft systems & design
New microsensor for electric field strengths – measure electric fields and voltage with a safe, mobile, robust and contactless device
INMOX – smart detection of metal chips, and monitoring system fo gearboxes
_______________________________