Vilnius, Summer Semester 2017/18 - Part 2
Elia Micha Schuh
(This blog is available in German language only)
... Blogeinträge 1 und 2 finden Sie hier >>
Blogeintrag 3 (April 2018)
Monat Drei in Litauen, Vilnius, Roadtrip durch Litauen, Wochenendtrip nach Berlin und Besuch aus Österreich
Endlich ist der Frühling auch in Litauen eingekehrt! Nach dem doch langen und kalten Winter genießt man jeden Sonnentag in Vilnius und es füllen sich schon langsam die öffentlichen Plätze und Straßen mit Touristen und Einheimischen.
Anfang bis -Mitte April war es doch noch sehr kalt und man konnte nicht auf die Winterjacke verzichten. Nichts-desto-trotz nutzten viele Erasmusstudenten die Osterferien zum Reisen. So machten Freunde und ich eine Rundreiße quer durch das Land und wir besuchten die bekanntesten Orte Litauens. Den ersten Stopp machten wir in Kaunas, der zweitgrößten Stadt in Litauen, wo wir das Schloss Kaunas besichtigten. Danach ging es Nonstop an die Ostsee nach Klaipėda, wo auch unsere Unterkunft direkt am Meer lag. Von Klaipėda aus besuchten wir die Kurische-Nehrung bis zur russischen Grenze, wobei wir auch einen Zwischenstopp in Nida machten und uns alle Sehenswürdigkeiten ansahen, sowie auch das Ferienhaus des bekannten Schriftstellers Thomas Mann. Die Kurische-Nehrung ist größtenteils in einem riesigen Naturschutzgebiet, was aber auch für touristische Zwecke genutzt wird. Interessant waren auch die alten Bunker aus dem 2. Weltkrieg direkt am Strand. Im Sommer verschmilzt am Sandstrand Geschichte mit Tourismus.
Von Klaipėda aus fuhren wir nach Palanga einer kleinen Hafenstadt an der Ostsee. Nach 3 Tagen frischer Meerluft fuhren wir wieder zurück in das Landesinnere und stoppten zwischendurch bei diversen Sehenswürdigkeiten. Wie zum Beispiel das "Haus am Kopf" -oder den größten Stein Litauens.
Nächstes Ziel unserer Rundreise war der Hügel der Kreuze bzw. the hill of crosses, wo wahrscheinlich mehr Kreuze aufgestellt sind als nirgendwo sonst.
Weiters besuchten wir noch einen alten Sowjetbunker mitten im Wald, der heute in ein Museum umgebaut worden ist. Kurz vor Vilnius fuhren wir noch einen kleinen Umweg um den Mittelpunkt Europas zu besichtigen.
Der Verkehr in Litauen ist nicht mit dem Verkehr in Österreich zu vergleichen. Es kann durchaus vorkommen, dass jemand die Autobahn zu Fuß überquert oder dass ein Pferd mit Anhänger, vollbeladen mit Brennholz entgegen fährt. Weiters kann auch passieren, dass eine alte Frau mit dem Fahrrad bei der Autobahnauffahrt entgegenkommt. Man muss aber auch dazusagen, dass es Bushaltestellen auf der Autobahn gibt ;)
Abschließend ist mir aufgefallen, dass die ländlichen Gebiete in Litauen doch noch sehr arm sind im Vergleich zu den Städten und dass bei jedem öffentlichen Gebäude wie zum Beispiel Schulen oder Straßenbauprojekten oder größeren Firmen eine EU-Förderungs-Tafel hängt. Und ich glaube solche EU-Projekte gehören noch mehr unterstützt.
Da das Reisen von Vilnius aus sehr billig ist, besuchte ich auch für ein Wochenende Berlin, wo ich mich mit meiner Freundin traf. Wir besuchten den Reichstag sowie die Berliner Mauer und aßen jeden Tag Currywurst.
Nachdem die Temperaturen in Litauen schon über 20 Grad liegen haben sich mehrere Besuche aus Österreich angekündigt. Und ich konnte meinem Besuch das Seeschloss Trakai und Vilnius zeigen. Weiters besuchten wir noch ein Konzert im Nationaltheater, ein Illusionsmuseum sowie viele weitere interessante Plätze in Vilnius.
Abschließend kann ich sagen: jetzt hat es der Frühling auch endlich nach Litauen geschafft ;)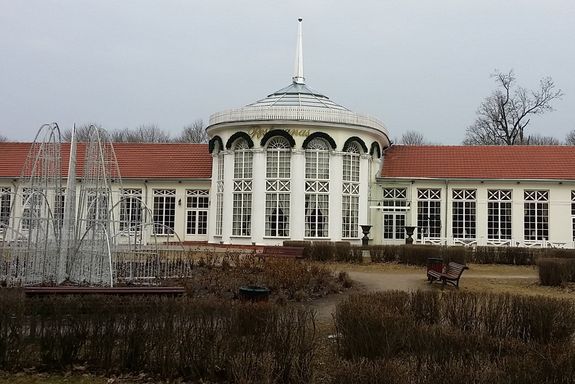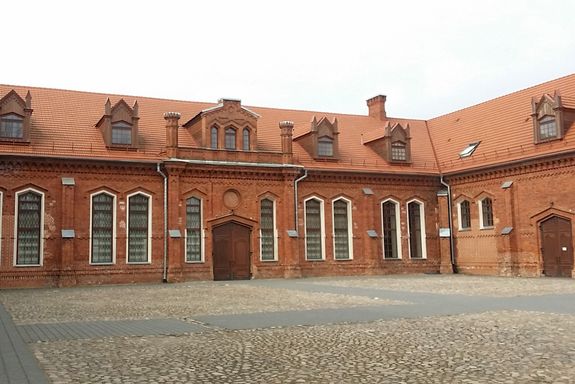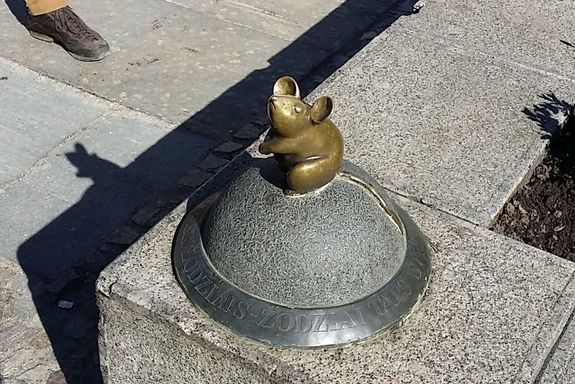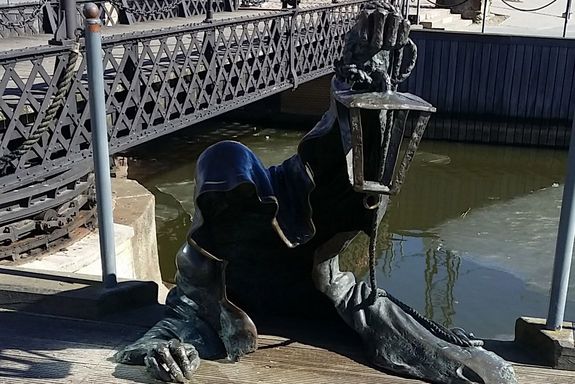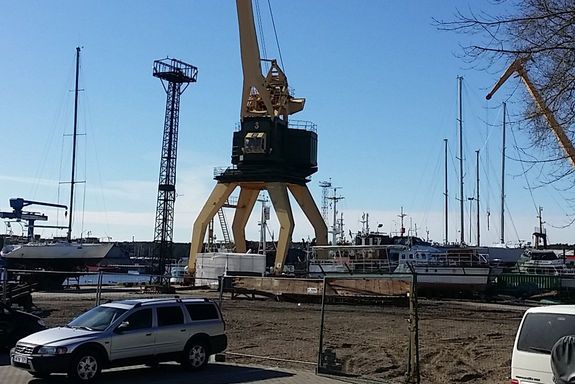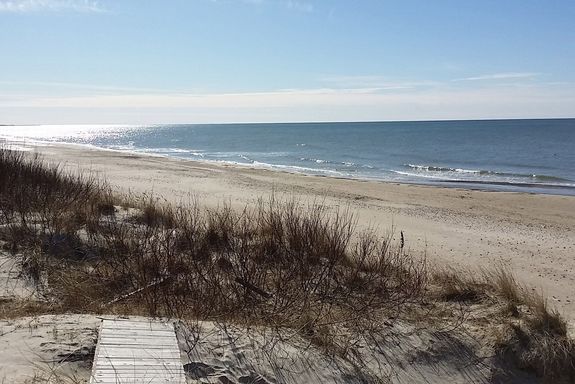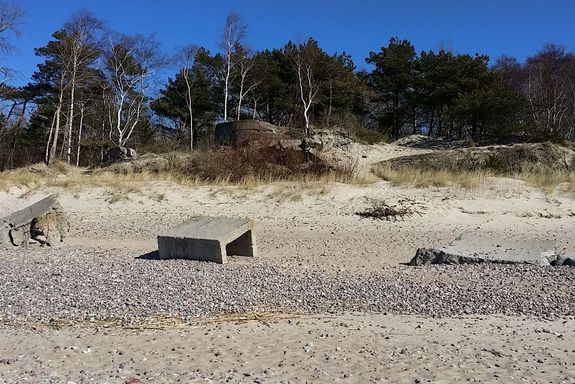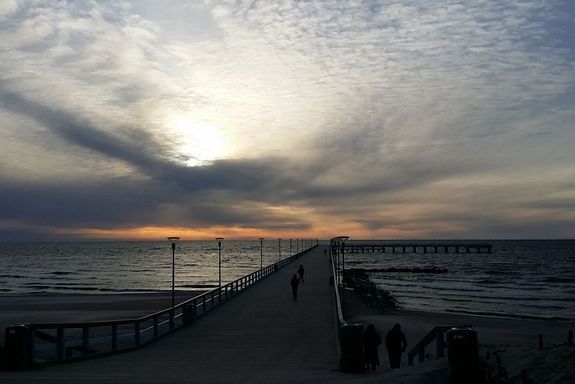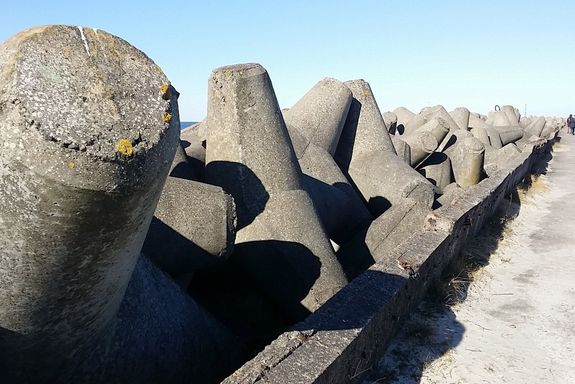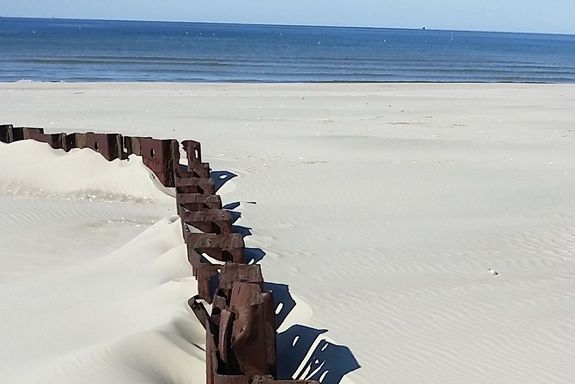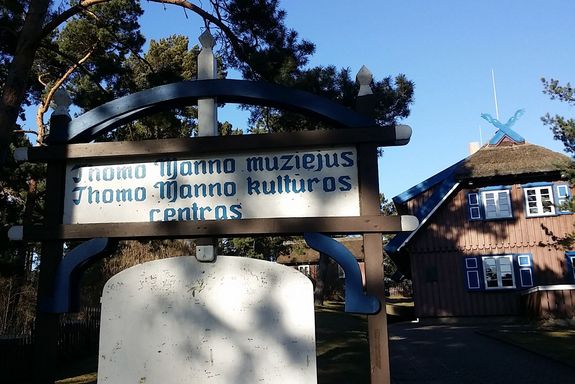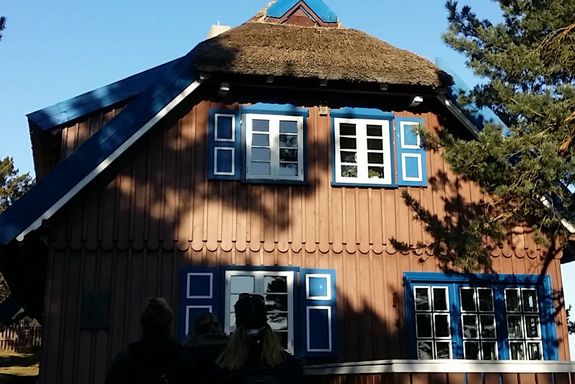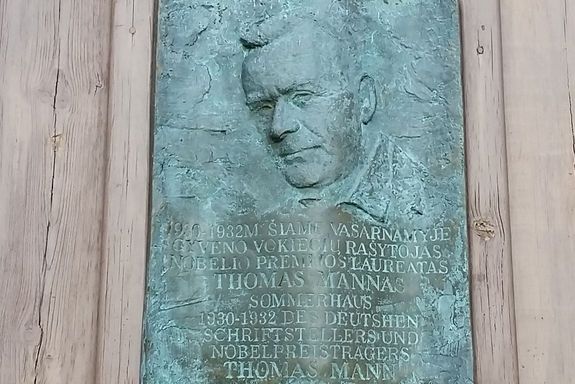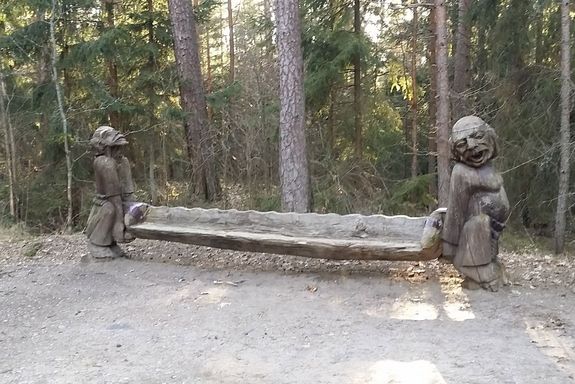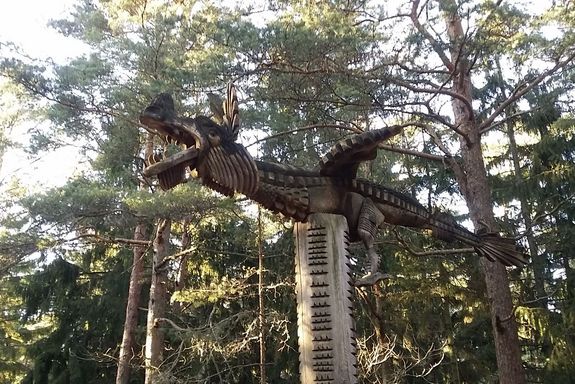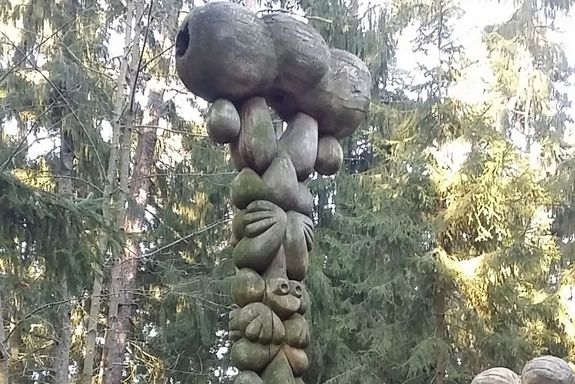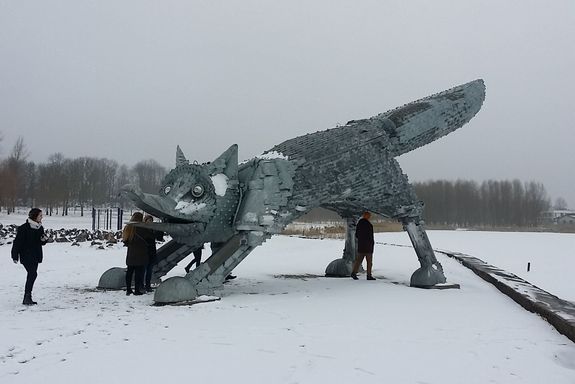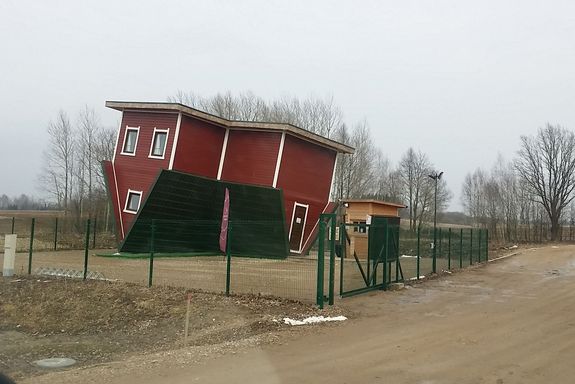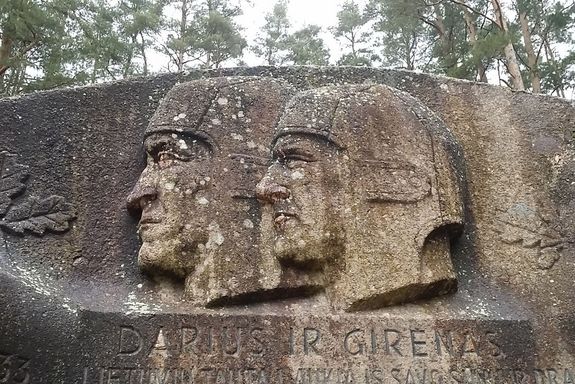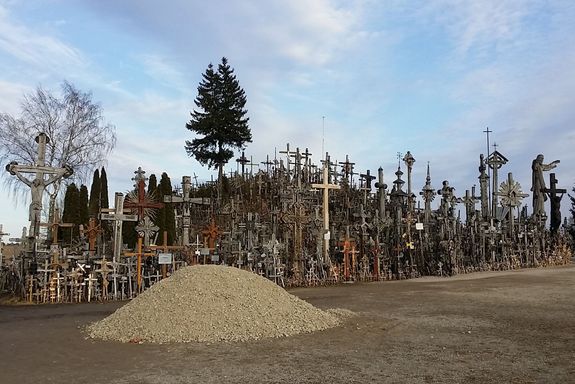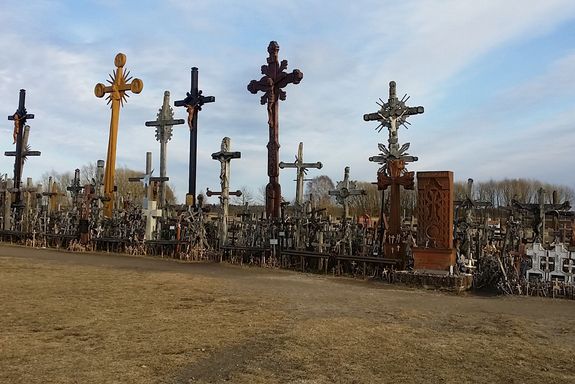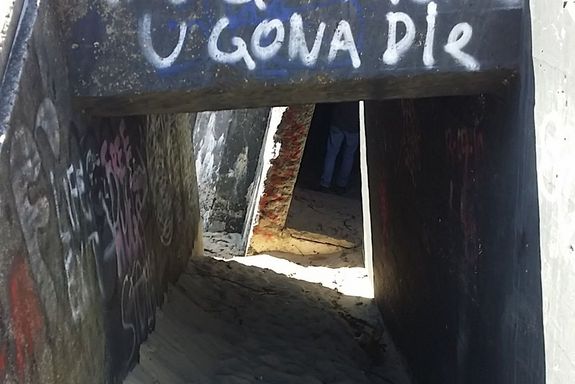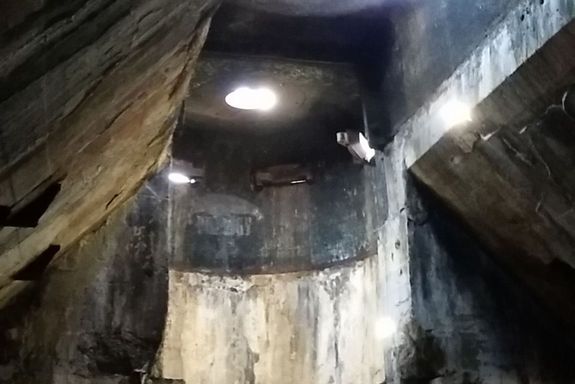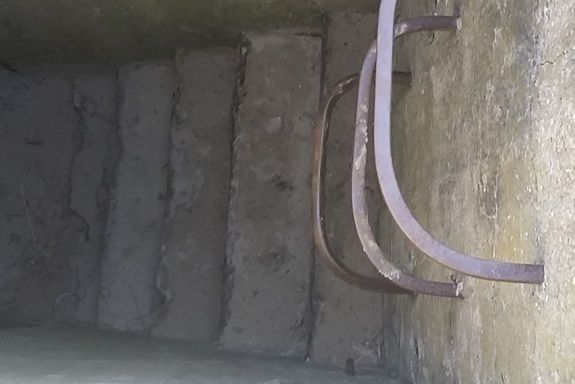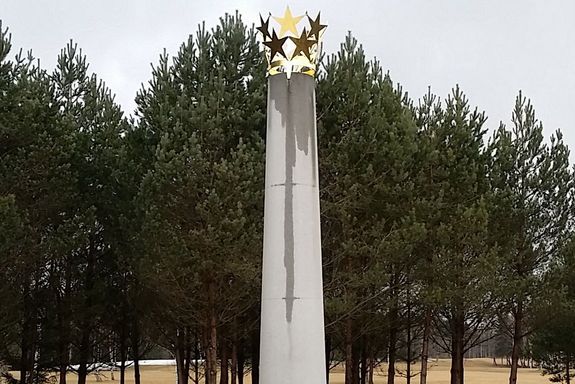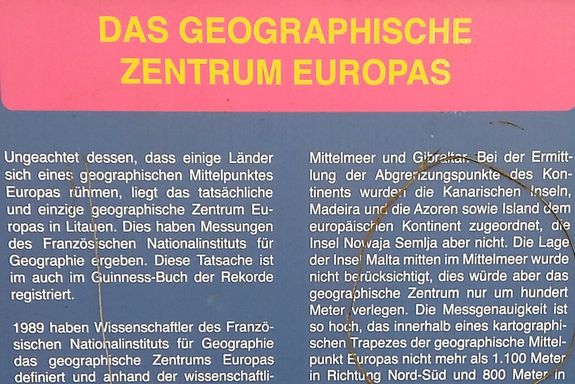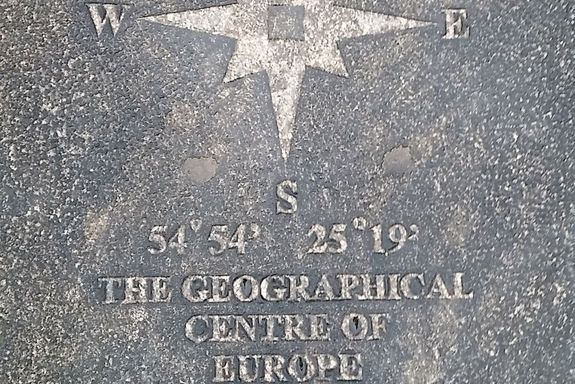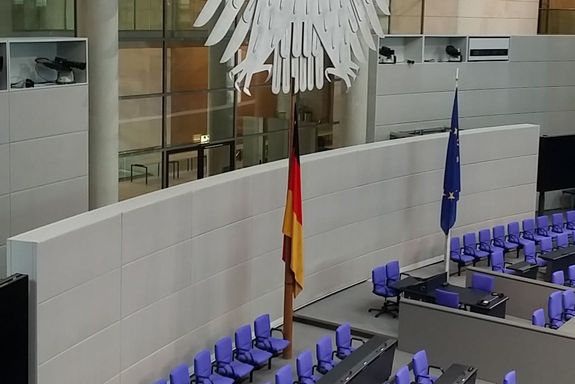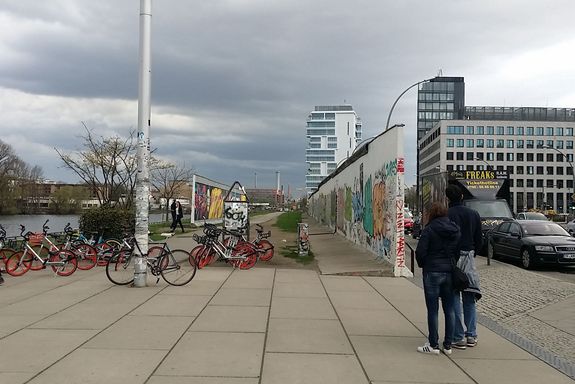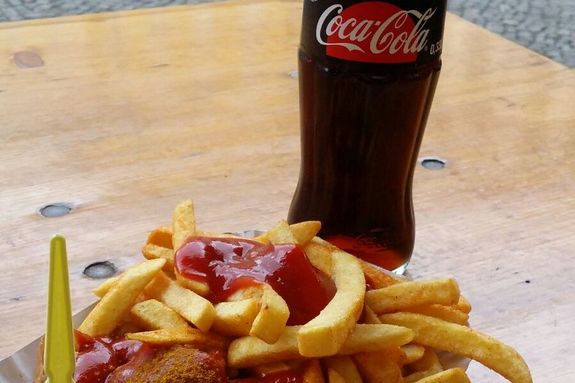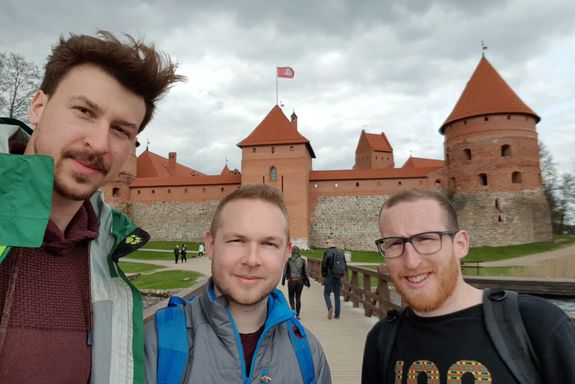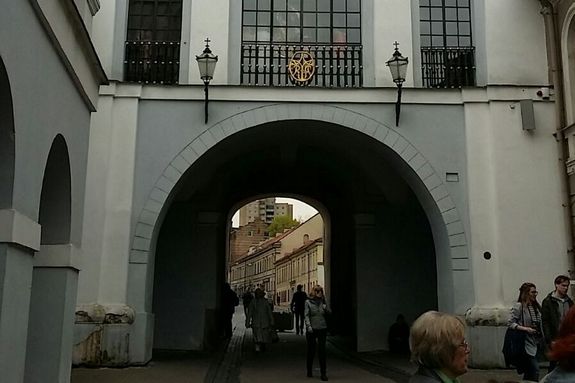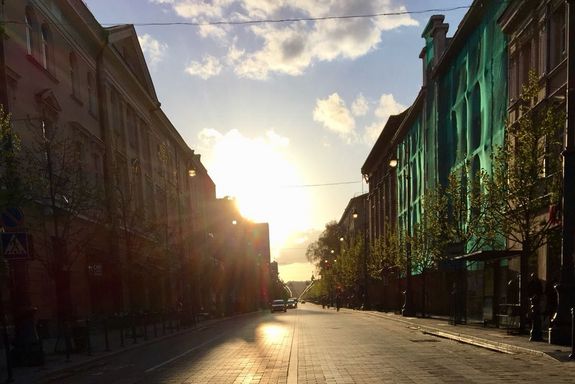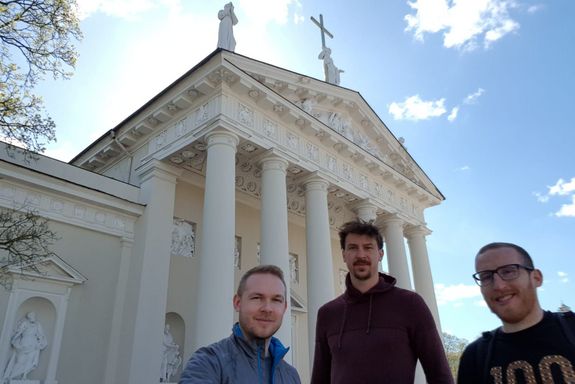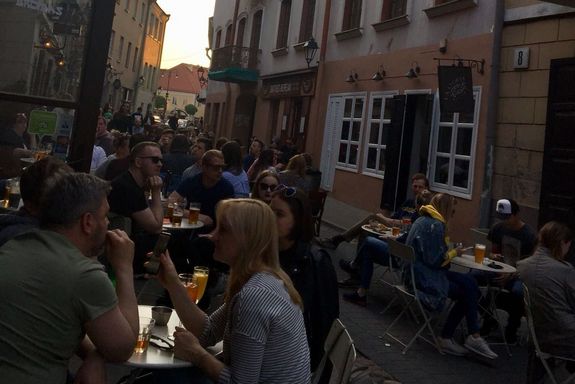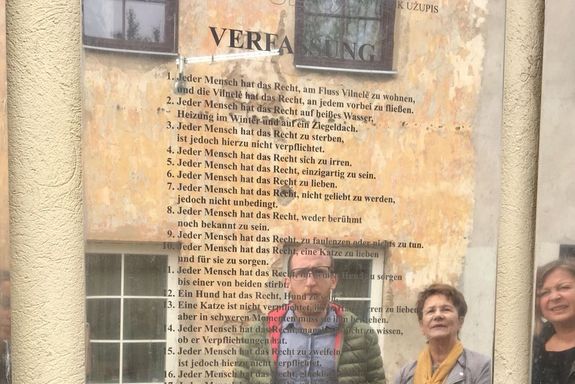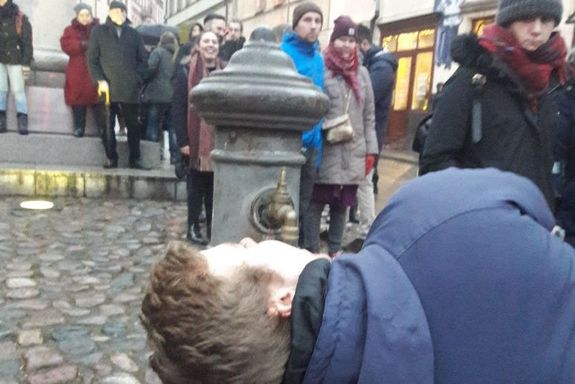 Blogeintrag 4 (Juni 2018)
Das letzte Monat meines Auslandssemesters in Litauen: von sportlichen Aktivitäten wie Halbmarathon, Fußball und Kajak, über Besuch aus Österreich, ein Abstecher in die "letzte Diktatur Europas" (Weißrussland), Besuch eines alten sowjetischen Vergnügungsparks in Elektrenai und Verabschiedung von meinen neuen Freunden aus vielen Ländern der Welt war alles dabei ;)
Sehr sehr oft wurde mir von Einheimischen gesagt, dass wir so viel Glück hätten, da es noch nie so einen warmen und sonnigen Frühling/Sommer in Litauen, speziell in Vilnius gegeben hat. Somit konnte man jeden Tag etwas unternehmen und bis spät am Abend draußen sitzen oder Sport betreiben.
Im Monat Mai bis Anfang Juni bekam ich jede Woche Besuch aus Österreich und ich war wieder sehr oft als Reiseleiter tätig und somit besuchte ich die Sehenswürdigkeiten von Vilnius und Umgebung mehrmals. Aber es war für mich immer eine Freude mein Erasmus-Heimatland zu präsentieren und allen zu zeigen. So besuchte ich zirka sieben Mal den Hügel der drei weißen Kreuze, der beim letzten Besuch schon für eine Generalsanierung gesperrt war.
Mit anderen Freunden fuhr ich zum bereits abgeschalteten Atomkraftwerk in Ignalinos.
Bei den EU-Beitrittsverhandlungen war ein Kriterium für den Beitritt von Litauen die Stilllegung des alten russischen Atomkraftwerkes, das nebenbei noch baugleich zum Reaktor von Tschernobyl ist. Derzeit kann man für 60€ eine Führung durch das Atomkraftwerk machen und anschließend ein Museum (das gratis ist) besuchen.
Meine Freundin besuchte mich auch noch einmal, nachdem sie schon im Winter bei minus 24 Grad in Vilnius gewesen ist, wollte sie noch unbedingt einmal im Sommer die Stadt erkunden. Wir spielten auch mit Freunden aus Singapur bei einem ESN-Fußballturnier mit, wo wir leider nur ein Match gewinnen konnten. Nach einer Free Walking Tour über Vilnius Street Art besuchten wir noch ein Katzencafe.
Mitte Juni bekam ich meinen letzten Besuch, wobei sich diesmal meine Sightseeing tour nicht nur auf die Stadt beschränkte, sondern wir auch eine eintägige Kajakfahrt und einen Halbmarathon in Vilnius absolvierten.
Zwischen letztem Besuch und Reise nach Minsk fuhren Freunde und ich noch zum verlassenen Vergnügungspark Elektrenai, der zwar abgesperrt ist, aber ohne große Hindernisse zu besichtigen. Der Vergnügungspark ist zirka 30 Minuten von Vilnius entfernt.
Meine letzte Reise bei meinem Erasmusaufenthalt machte ich nach Minsk. Wenn man mit dem Flugzeug nach Weißrussland fliegt, braucht man für 5 Tage kein Visum kaufen und erspart sich somit zirka 50€. Mit ungefähr 25 Minuten Flugzeit war es der kürzeste Flug meines Lebens. In Minsk, am Flughafen angekommen, wird man gleich darauf aufmerksam gemacht, dass man nicht alles fotografieren darf. So wurden Fotos vom Flughafen und vom Präsidenten-Palast verboten.
Aber mir persönlich hat Minsk sehr gut gefallen, da die Stadt sehr sauber ist und auch nach Angaben von Einheimischen sehr sicher. Minsk ist auch für Westeuropäer sehr billig und hat sehr viele moderne Einkaufzentren. In Minsk besuchten wir noch eine Ballettaufführung in der Nationaloper, die von außen eher schlicht wirkt aber im Inneren sehr luxuriös gestaltet ist.
Nachdem ich mich von allen meinen neu gewonnenen Freunden verabschiedet habe, ging es mit einem weinenden und einem lachenden Auge wieder zurück nach Österreich.
Ich habe sehr viele Erlebnisberichte über Erasmusstudenten gelesen, die von der besten Zeit ihres Lebens geschrieben haben. Ich persönlich bin mir nicht sicher, ob ich sagen kann, dass es die beste Zeit meines Lebens war, aber was ich jedem ans Herz legen kann, der über ein Erasmussemester nachdenkt - es unbedingt zu machen.
Ich glaube, ich würde mich mein ganzes Leben darüber ärgern, wenn ich es nicht gemacht hätte und somit kann ich nur eine klare Empfehlung abgeben – nicht zu viel darüber nachdenken einfach machen ; )