Institutes field trip 2013, 31.05.2013
In the morning we took the bus from Delmenhorst in the direction of Bremen to the Mercedes Benz factory. After a warm welcome and a short introductory video, the tour of the Mercedes production facility began.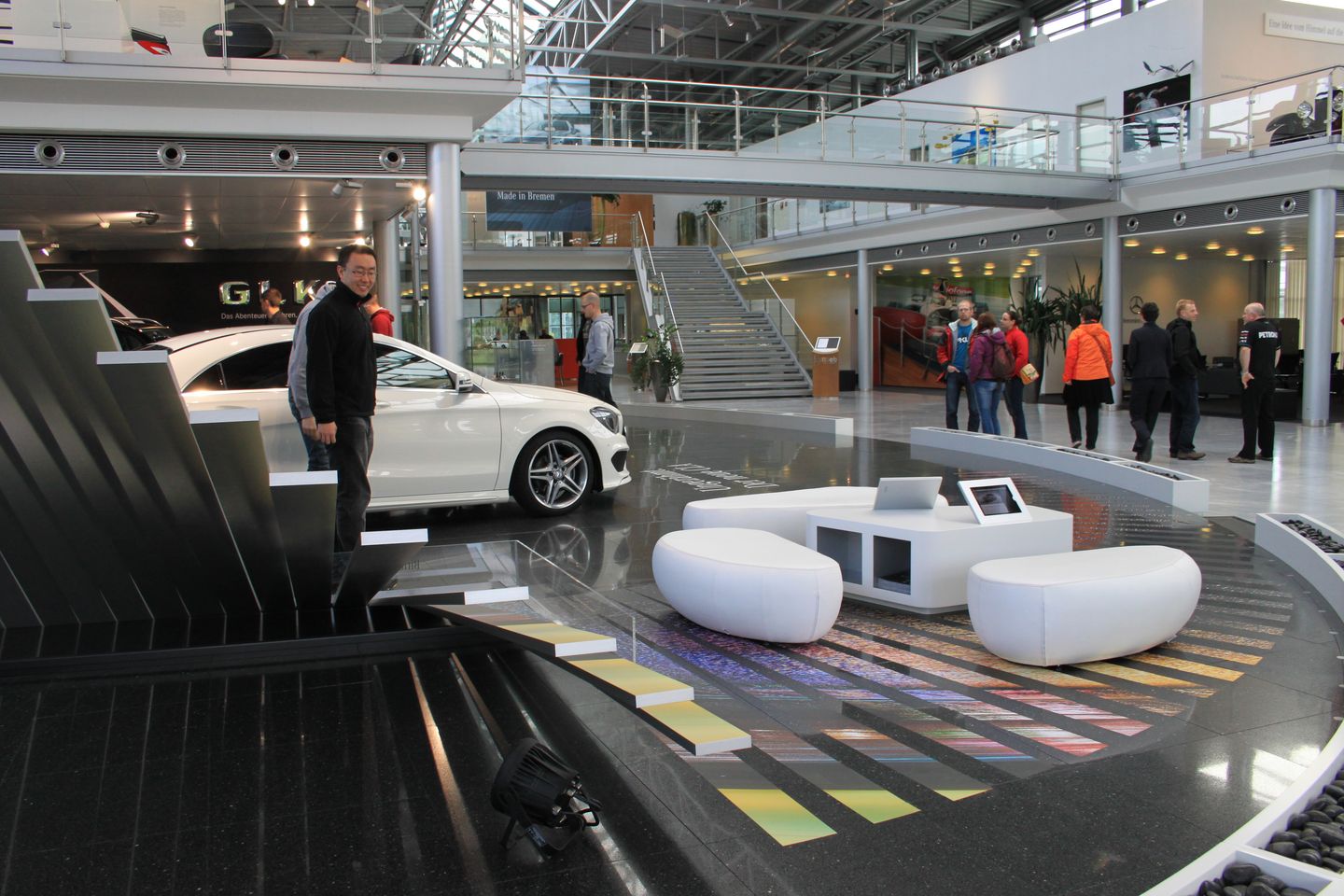 © Dagmar Fischer
Due to the ban on photography in the halls, one can only describe the astonished eyes with which many of us marveled at the series production, the degree of automation and the quality work. After a good two-hour tour and a brief stopover at the test track with a steep wall curve, one can only come to the conclusion that the Mercedes image of the old man's car has long since expired, and that much wish lists for Santa Claus now also has a star.
Before we started the time-consuming journey from Bremen to Hamburg, we were allowed to go on a free tour of discovery in Bremen.
© Dagmar Fischer
A few hours later it was reality and Hamburg Airport had us back. And now the time had finally come, and a week full of interesting and exciting guided tours "on land, on water and in the air" was over. And we remain with the request for "To be continued..."!