Institute field trip 2017, 11.05.2017
© Dagmar Fischer
The aim of the fourth day of the excursion was to visit Airbus Helicopters and the nuclear fusion test reactor ITER. Exactly at 07:45 a.m. the bus left for Marignane, in the south of France. After arriving at the Airbus Helicopters factory at around 9:00 a.m., we were welcomed by two gentlemen who then accompanied us through the factory. After a short company presentation, we were allowed to visit three stations. First stop was the helicopter transmission parts manufacturing shop. We were shown how the components are manufactured and how a helicopter gearbox is constructed and works. All individual parts, mostly made of magnesium or titanium, are manufactured and tested in our own factory.
© Dagmar Fischer
The second station was the assembly line of a smaller series model H125. This is Airbus' best-selling helicopter model. The design dates back to the 1970s and has only changed insignificantly to this day. The last station was a tour of the assembly hall for large helicopters used for offshore applications, passenger transport or military purposes. The Marignane plant employs around 20,000 people, which is why it was not possible for us to visit all the stations in one day. The tour of the plant ended at 12:30 p.m., in which we were able to get a brief but interesting insight into this company.
Then we continued by bus. On the advice of many participants, a short but culinary high-quality lunch at McDonalds was devoured. However, the gourmets among us followed our local colleague to the boulangerie and ate a filled baguette and, as is customary in France, with a bottle of wine. Quite the opposite of the day before, the time to eat was efficiently saved that day.
© Dagmar Fischer
Arriving at ITER, we were first shown the construction area of the future nuclear fusion power plant in construction worker gear. The giant tokamaks that generate the magnetic field to sustain the plasma are assembled on site.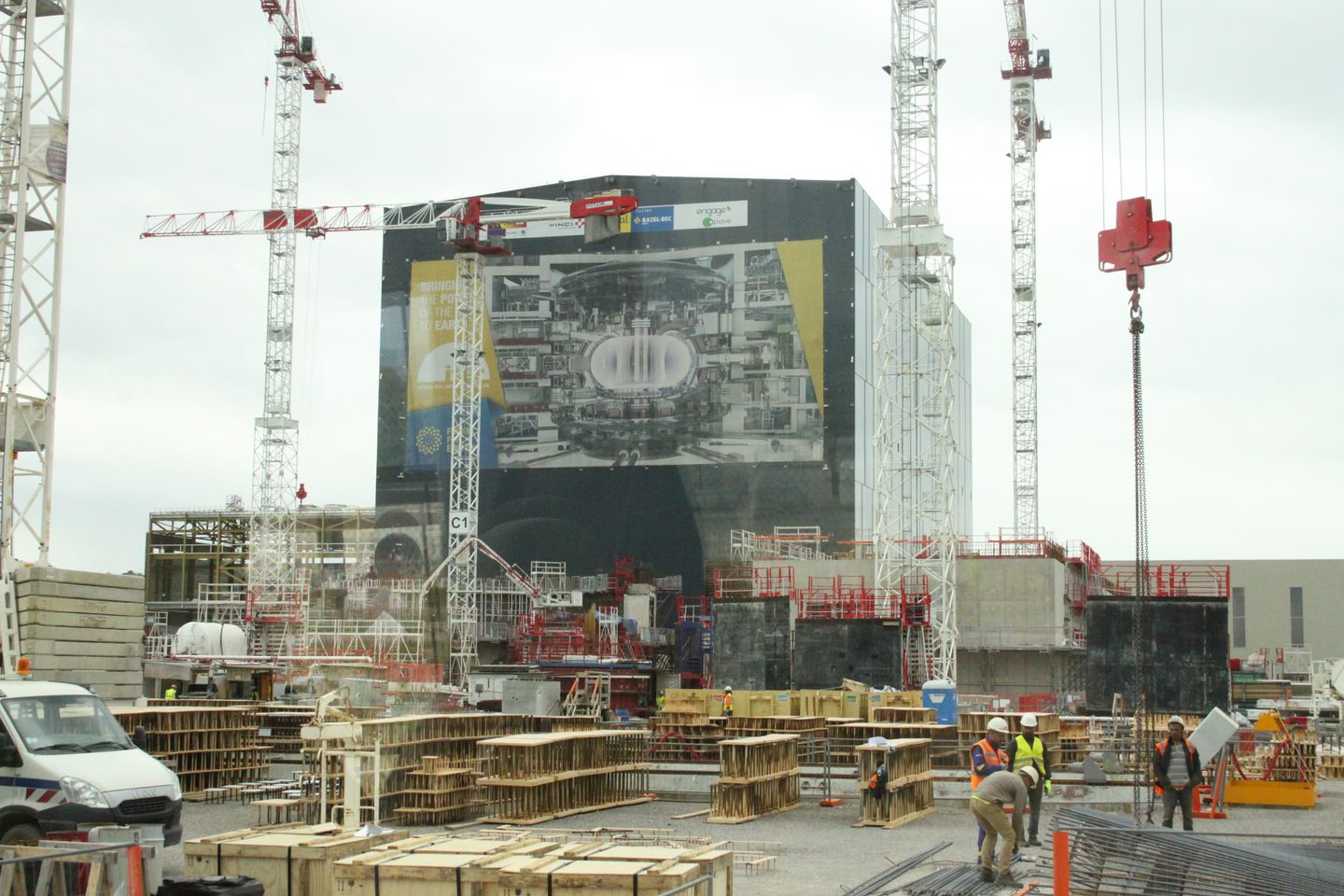 © Dagmar Fischer
The goal is to generate the first plasma by 2025 and, if successful, to start the first fusion experiment 10 years later. The lecture followed after the visit. From there we learned that "iter" is Latin for "way", meaning the way to new renewable energies. ITER is international and almost 50% funded by the EU. Korea, India, USA, Japan, Russia and China are also involved in ITER. However, financing is largely provided by components and materials.
© Dagmar Fischer
After this very informative lecture, the bus trip to Grasse followed, which was characterized by lively discussions about what we had just heard. Materials scientists, mechanical engineers, chemists, biologists and also physicists realized that they should have paid more attention in physics back then.
After these witty discussions, the overheated brains were switched off and most of us fell into a sleep coma until we arrived in Grasse.