Institute field trip 2017, 08.05.2017
© Ernst Kozeschnik
Monday morning, 5:30 a.m., as always in top form and in a good mood at this time, 29 participants meet at Vienna Schwechat Airport. The planned flight is slightly delayed, the additional time will be used sensibly with further travel planning.
© E308
Shortly after half past nine we reached Lyon airport. We were separated from our hotel by a journey on the Lyon Express (15 minutes for €16) and a ten-minute walk. Now there was still time to explore Lyon and to satisfy the rising hunger pangs with an extremely good lunch. At 1:30 p.m. we boarded the bus for our Beaujolais tour, already looking forward to the wine tasting.
© Dagmar Fischer
One of the peculiarities of the Beaujolais region is the soil that nourishes the wine, which in the north is granite-based and rich in minerals. In the south, on the other hand, the soils made from a mixture of lime and clay offer the ideal basis for rapid growth. Another special feature is the low vines, which look like "bonsai vines" compared to Austrian vines.
© Dagmar Fischer
Work first, then pleasure. Keeping this motto in mind motivated us on the hike through the vineyards, where we also discovered a beautiful castle.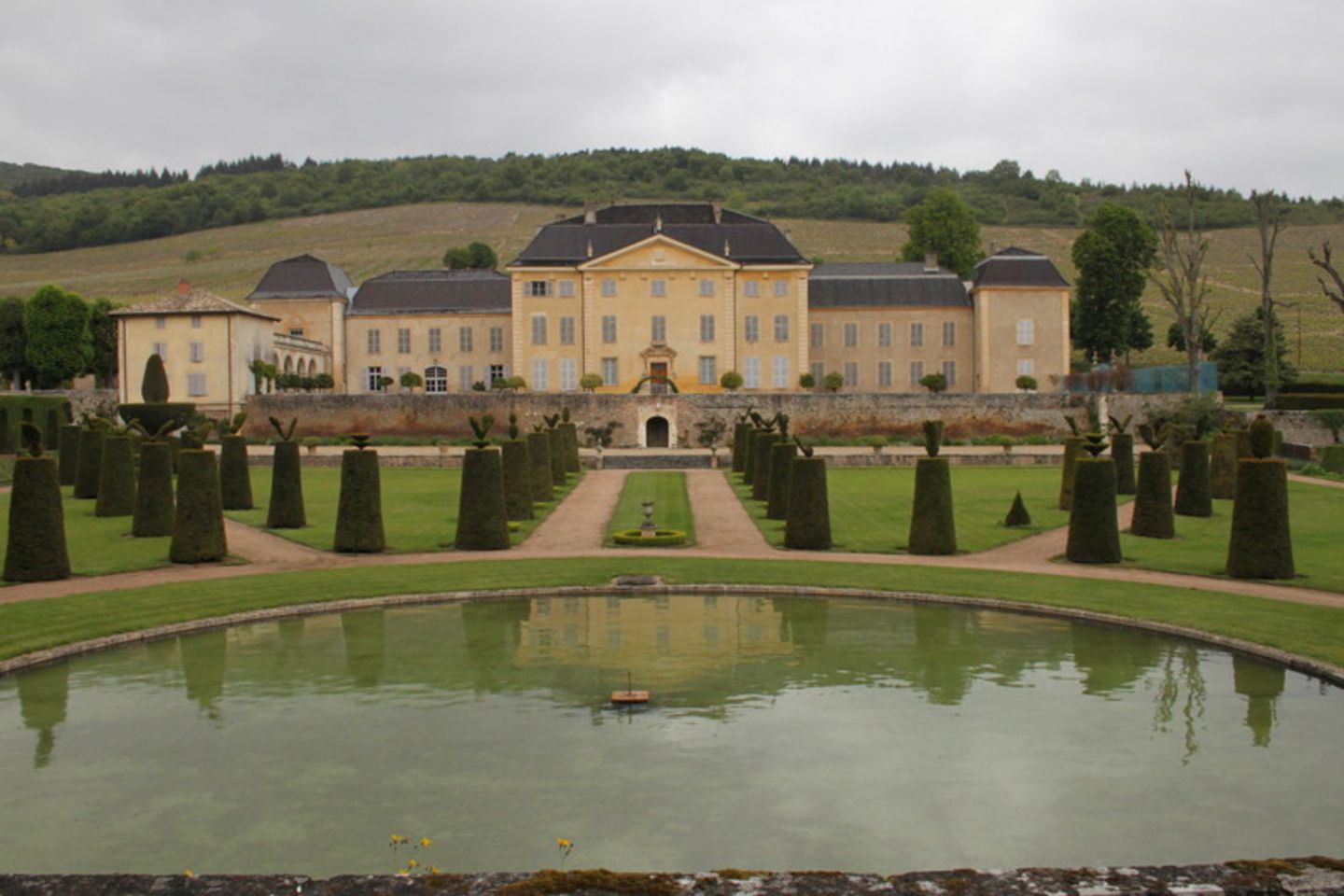 © Dagmar Fischer
Our Beaujolais tour next took us to a place called Oingt (probably only French people can pronounce it correctly).
© Dagmar Fischer
The last stop on our bus tour was the winery tour. The owner Dominique let us in on the secrets of wine production in Beaujolais. During the subsequent wine tasting, Dominique lovingly explained the respective characteristics of the individual wines and also served us suitable appetizers.
© Dagmar Fischer
At 6 p.m. we left the winery in a good mood and headed for Lyon. We let the evening of this very successful first day end comfortably in Lyon.
© Aurelie Jacob