Tuneable Catalysis and the Particle Size Puzzle
Important step in heterogenous catalysis: Scientists at TU Wien (Vienna) succeed in linking microscopic and macroscopic approaches - and thus solve an old puzzle.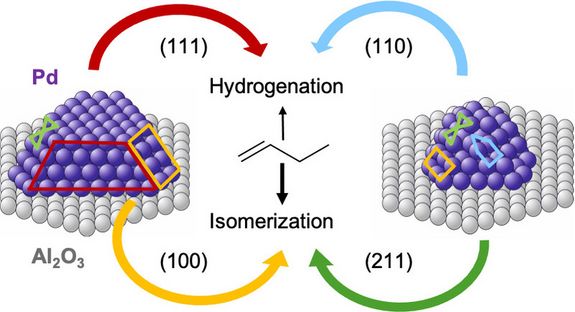 The selectivity of 1-butene hydrogenation/isomerization on Pd catalysts is known to be particle size dependent. It is shown that combining well-defined model catalysts, atmospheric pressure reaction kinetics, DFT calculations and microkinetic modeling enables to rationalize the nanoparticle size effect based on the abundance and the specific properties of the contributing surface facets.