Universitat Politècnica de Catalunya, Barcelona, Winter Semester 2023/24
Eva-Maria Gutschi
(This blog is available in German language only)
September 2023
Nun sitze ich hier in Barcelona und der erste Monat meines Auslandssemesters ist schon fast vorbei. Die Zeit vergeht so schnell, man kann es gar nicht glauben. Das eine Semester fühlt sich jetzt schon viel zu kurz an, obwohl es eigentlich erst angefangen hat.
Anfang September bin ich von Wien nach Barcelona geflogen, um hier mein Auslandssemester an der UPC - Universitat Politècnica de Catalunya · Barcelona Tech zu absolvieren. Es war immer schon einer meiner größten Träume, zumindest für ein Semester im Ausland zu studieren. Weihnachten letzten Jahres habe ich mich dann spontan dazu entschlossen, mich beim nächsten Bewerbungszyklus einfach anzumelden, damit ich noch im Bachelor meines Bauingenieurwesen Studiums ins Ausland gehen kann. Nach den vielen Zusprüchen meiner Familie und von Freunden durchlief ich im Frühjahr die Bewerbung für ein Erasmus+ Stipendium. Ich war überglücklich als ich dann im März, viel schneller als eigentlich erwartet, meine Zusage bekommen habe. Darauf folgte zwar nochmal weiterer Papierkram und die Anmeldung an der Barcelona School of Civil Engineering, aber die Vorfreude war damals schon groß.
Ich hatte Ende Juli mit der Wohnungs-/WG-Suche begonnen, dies erwies sich jedoch als viel schwieriger als ursprünglich gedacht. Außerdem habe ich im Sommer noch Vollzeit gearbeitet, weshalb ich zeitweise wirklich gestresst war wegen meines bevorstehenden Umzuges. Im Nachhinein ist trotzdem alles richtig gut verlaufen, weshalb ich jeder/m, die/der das liest und sich auf ein eventuelles Auslandssemester vorbereitet, sagen möchte: Ja, es ist einiges zu organisieren, aber es ist den ganzen Aufwand wert, und das sage ich, obwohl ich jetzt noch gar nicht lange hier in Spanien wohne. Bei mir, zum Beispiel, fing das Chaos so richtig an, als ich nach wirklich langem Suchen und etwaigen Anschreiben verschiedener WGs endlich eine Zusage hatte, mir das Mädchen dann aber zwei Wochen vor meinem Umzug doch wieder absagte. Die Suche begann von vorne, es gab zwar immer noch viele Unterkünfte am Markt und es kamen täglich neue dazu, trotzdem war es schwierig. Ich habe mich dann dazu entschieden, mir für die ersten paar Tage ein Hotel zu buchen und vor Ort weiterzusuchen. Das war eine gute Entscheidung! So hatte ich an meinen ersten beiden Tagen in Barcelona mehrere Zimmerbesichtigungen und zog schon nach nur vier Tagen in meine jetzige Wohnung. Ich bin super zufrieden und hab eine tolle Mitbewohnerin. Eine kleine Notiz am Rande, die Mietpreise für WG-Zimmer im Barcelona sind recht hoch, jedenfalls höher als ich mir anfangs gedacht habe. Die Preise sind recht ähnlich zu den WG-Preisen in Wien, jedoch sind die Zimmer meist kleiner.
Die Uni fing hier schon Anfang September an, also einen Monat früher als bei uns. Schnell konnte ich erste neue Freunde kennenlernen. Dabei haben vor allem die zahlreichen ESN-Veranstaltungen geholfen, welche hier angeboten werden. So konnte ich immer mehr neue Leute von überall her kennenlernen und mittlerweile habe ich schon wirklich ein paar gute neue Freundinnen, mit denen ich auch zusammen einige Vorlesungen besuche. Das Studieren hier ist anders, wie wir es bei uns in Österreich gewohnt sind. Die Klassen sind wesentlich kleiner, meistens nur mit so zehn bis 20 Studierenden. Ich habe mir einige echt interessante Vorlesungen heraussuchen können und glücklicherweise gibt es etliche Kurse, auch im Bachelorstudium, ausschließlich auf Englisch. Außerdem gibt es für sämtliche Prüfungen eine Prüfungswoche, in der die Termine von den jeweiligen Fächern fix vorgegeben werden. Ähnlich wie bei uns wohl das System mit den Kolloquien in den Übungen, jedoch, dass man hier dann innerhalb einer Woche alle Prüfungen seiner gewählten Fächer gleichzeitig schreiben muss. Das denke ich wird wohl die größte Umstellung/Herausforderung für mich werden, aber auch das wird machbar sein.
Es ist ein großartiges Gefühl, dass es hier immer noch so warm ist, dass ich mit Freunden am Strand sitzen und im Meer baden kann. Da die Stadt auch nachts immer noch sehr lebendig ist, bleibt man so auch oft mal lange wach und lernt viel von dieser neuen Kultur hier kennen (wie z.B. das La Mercé Festival) und man bekommt vor allem überall viel und gutes Essen.
Ich freue mich jetzt schon auf alles, was in den nächsten Monaten hier noch auf mich zukommen wird und die Leute, die ich noch kennenlernen werde.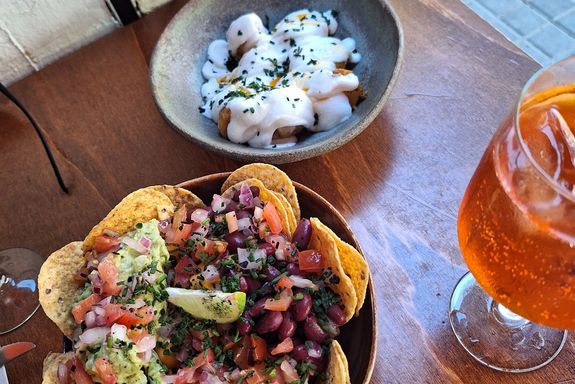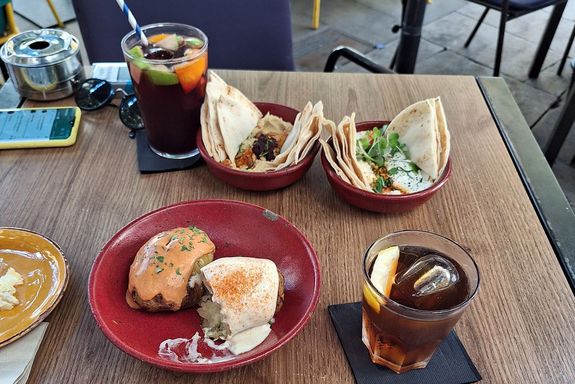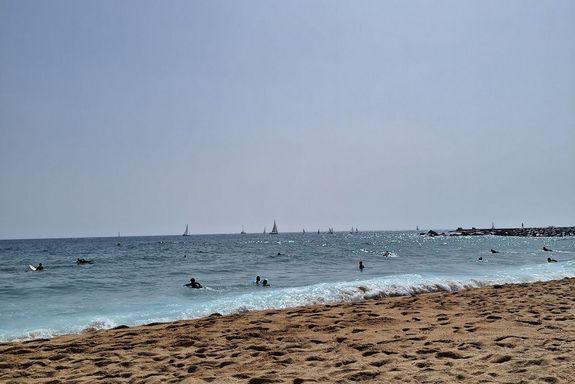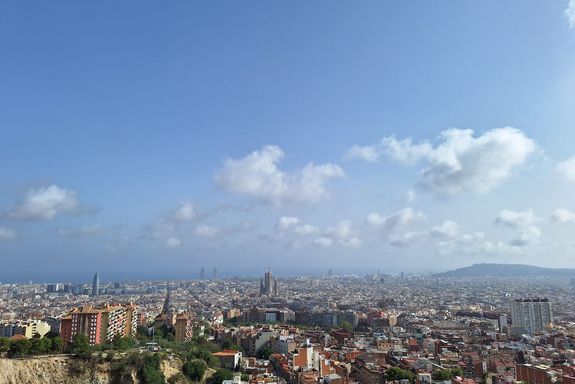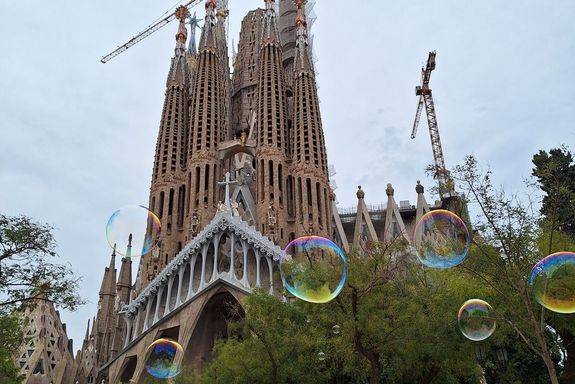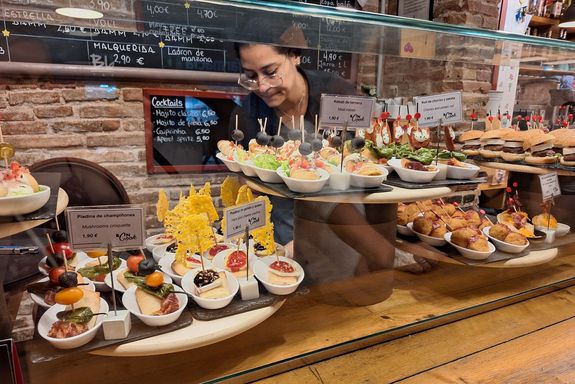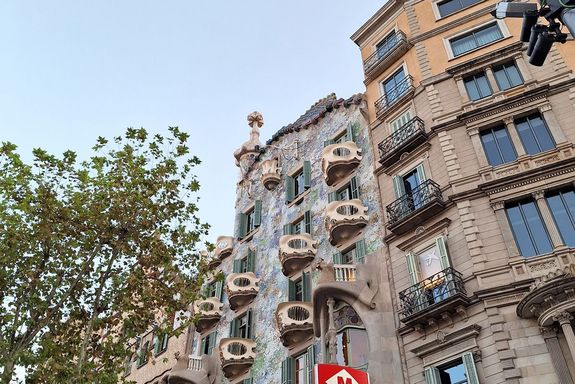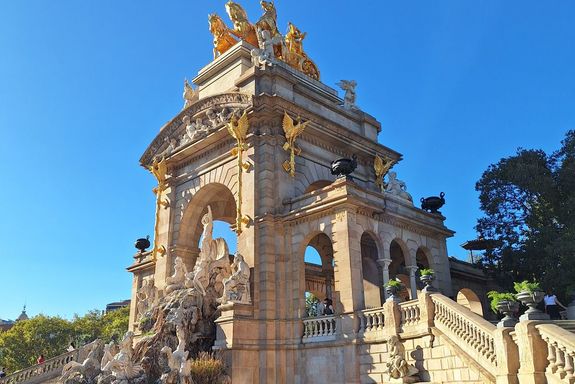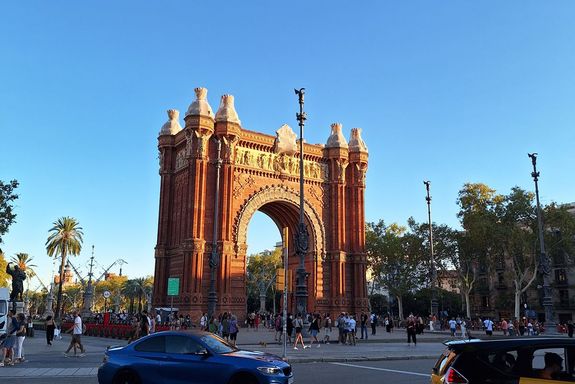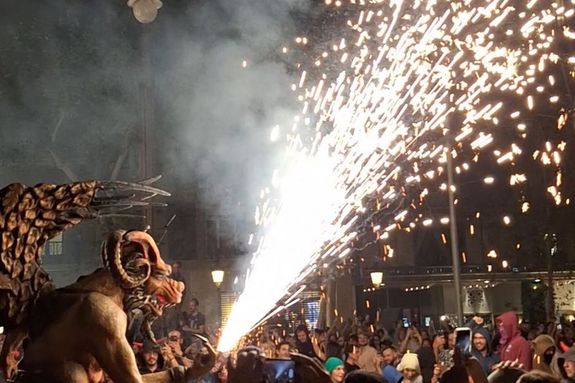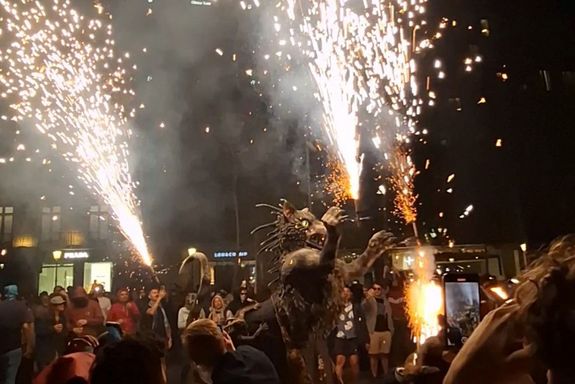 Oktober 2023
Die ersten Novembertage haben in Barcelona bereits kühlere Temperaturen mit sich gebracht. Jetzt trage ich regelmäßig lange Hosen, Pullover und gelegentlich sogar eine zusätzliche Jacke, besonders abends oder im Schatten. Es ist kaum zu glauben, dass es erst vor kurzem noch viel wärmer war und ich die Sonne in kurzen Hosen genießen konnte.
Auch wenn es sich schon etwas weit entfernt anfühlt, ein Highlight der vergangenen Wochen war zweifellos der 12. Oktober, der spanische Nationalfeiertag. An diesem Tag unternahm ich mit meiner ESN-Gruppe einen Ausflug nach Zaragoza, wo das berühmte "Fiesta del Pilar" gefeiert wurde. Dieses Fest zählt zu den bedeutendsten religiösen und kulturellen Ereignissen in Spanien und ist besonders in Zaragoza von großer Bedeutung. Die Straßen waren mit farbenfrohen Blumen geschmückt, und es gab zahlreiche Bühnen mit traditionellen Tänzen und Musik sowie Paraden, die die Stadt in ein aufregendes Spektakel verwandelten.
Kurz darauf besuchten mich meine Eltern und wir erkundeten gemeinsam einige der bekanntesten Sehenswürdigkeiten Barcelonas. Dazu gehörten der Besuch der beeindruckenden Sagrada Familia und des Park Güell, Spaziergänge durch das gotische Viertel und natürlich zahlreiche Gelegenheiten, die köstliche spanische Küche zu genießen.
Der Oktober war generell geprägt von Besuchen aus der Heimat. Schon am ersten Wochenende des Monats hatte mich eine meiner besten Freundinnen besucht. Wir hatten ursprünglich vor, gemeinsam ein Konzert zu besuchen, doch dieses wurde zwei Wochen vorher abgesagt. Dennoch verbrachten wir eine großartige Zeit zusammen und ich konnte ihr mein Leben hier in Barcelona zeigen. In den Wochen nach dem Besuch meiner Eltern kamen erneut Freunde zu Besuch, um den Geburtstag einer weiteren meiner besten Freundinnen gemeinsam mit mir in Barcelona zu feiern. Wir genossen die Zeit miteinander beim Feiern und Essen gehen.
Anschließend stand die erste Prüfungswoche vor der Tür. Die Woche davor und während der Prüfungen waren von intensivem Lernen und Vorbereitungen geprägt, und zweifellos war es stressig. Ich war erleichtert, die Midterms erfolgreich abgeschlossen zu haben und das perfekt getimed einen Tag vor Halloween, sodass wir direkt in die Feierlichkeiten starten konnten, natürlich mit Kostümen.
Fast hätte ich vergessen, von meinem Besuch beim "The Champions Burger – Festival" zu berichten. Das Festival erstreckte sich über eine ganze Woche und fand in der Nähe des Plaça d'Espanya statt. Leider konnte ich aufgrund der laufenden Prüfungsphase nur einmal dorthin gehen, aber es hat sich definitiv gelohnt. Die Burger, die ich dort probiert habe, waren einfach unglaublich köstlich, ich bekomme schon wieder Hunger nur beim Gedanken daran.
Mittlerweile bin ich wieder in den gewohnten Studierendenalltag zurückgekehrt, der von Vorlesungen an der Universität, ESN-Veranstaltungen, sowie geselligen Abenden bei Partys und oder Essen mit Freunden besteht.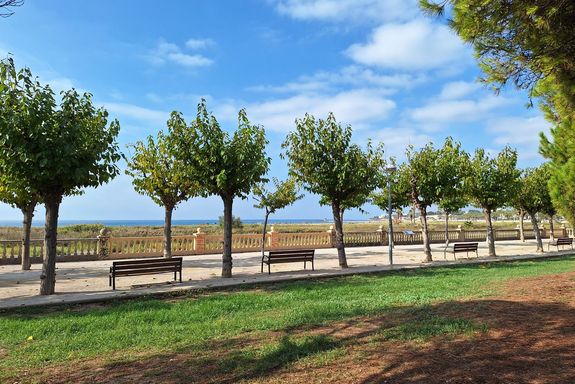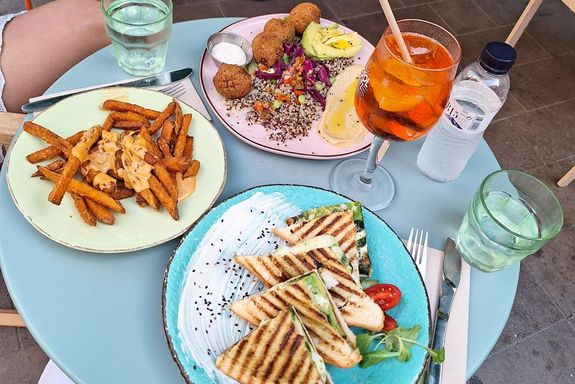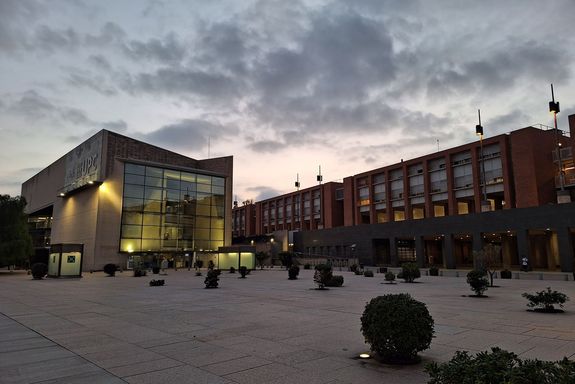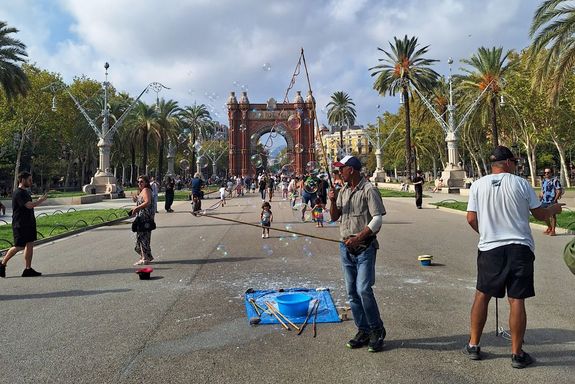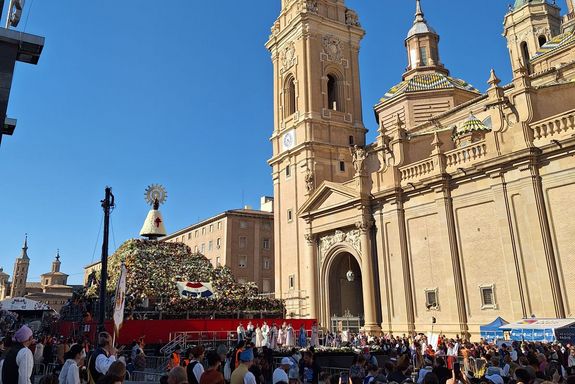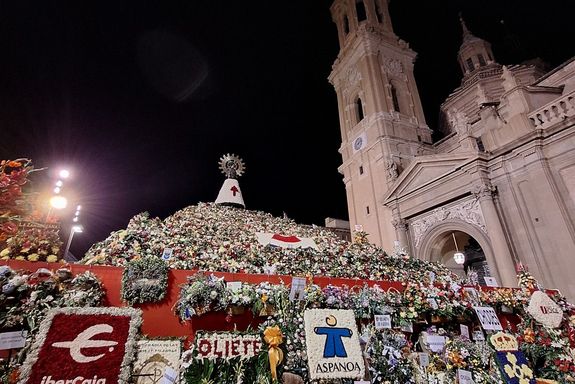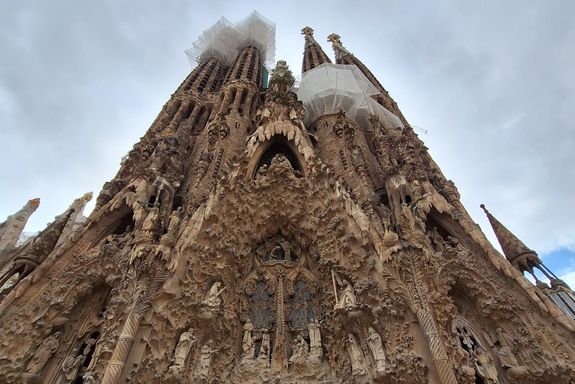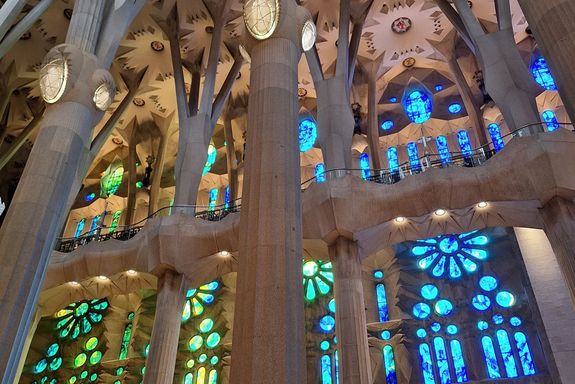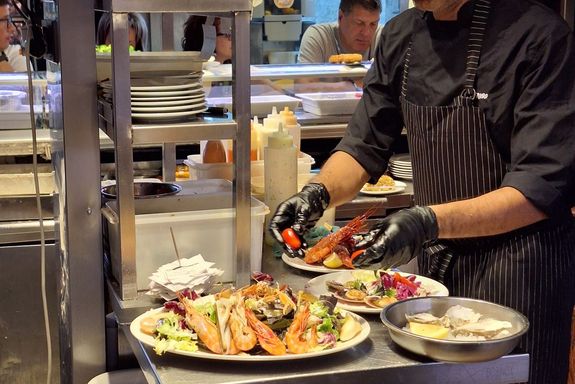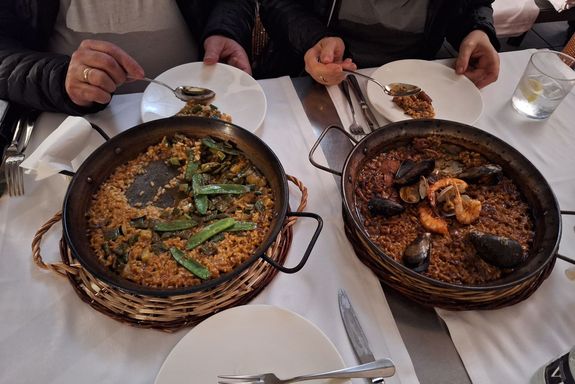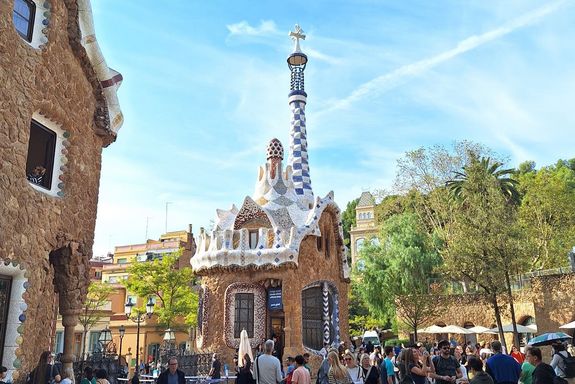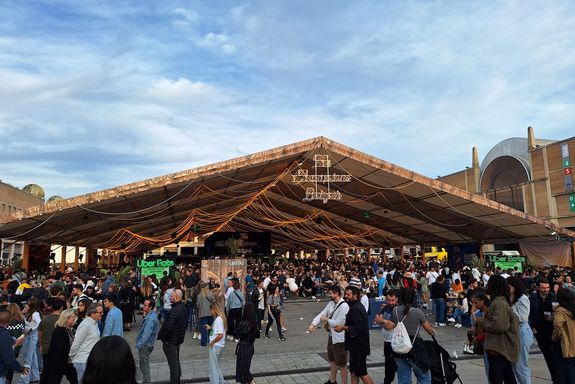 November 2023
Im November präsentierte Barcelona eine bezaubernde Mischung aus warmen Tagen, kulturellen Highlights und festlichen Momenten. Hier möchte ich euch einen kurzen Einblick in die besonderen Ereignisse dieses Monats geben.
An einem Donnerstag am Anfang des Monats, nach meiner Pflichtvorlesung, die immer bis 18 Uhr dauert, entschieden eine Studienkollegin und ich uns im direkten Anschluss das Moco Museum zu besuchen. Dort konnten wir dem Alltag etwas entfliehen und die große Auswahl an inspirierender, moderner, zeitgenössischer Kunst und Street Art bestaunen.
Obwohl es Anfang November schon etwas abgekühlt hat, wurde es überraschenderweise für ein paar Tage noch einmal richtig warm und sonnig. Mit Temperaturen von bis zu 26°C war es sogar möglich, einen entspannten Tag am Strand zu verbringen, bevor der Herbst endgültig Einzug hielt und wir uns endgültig von den warmen Sommertagen verabschieden mussten.
Ein weiteres meiner Highlights war ein Ausflug mit meiner Mitbewohnerin auf den Tibidabo, bei dem wir die imposanten Basílica del Sagrado Corazón Tibidabo (Temple of the Sacred Heart of Jesus) besuchten und die atemberaubende Aussicht über Barcelona genoss. Am selben Abend besuchte ich einen weiteren einmaligen Foodmarkt mit ein paar Freunden, um ein tolles Abendessen zu genießen. Das Wochenende ließ ich mit dem historischen Moment ausklingen, als ich zur Sagrada Familia ging, um mir das erstmalige Einschalten der Lichter an den Spitzen der vier Türme der Evangelisten anzusehen.
Am 23. November konnte ich Teil der feierliche Zeremonie zur Einschaltung der Weihnachtsbeleuchtung sein, als ich dabei mit unzähligen Menschen mitten auf der Passeig de Gràcia stand. Die Straßen Barcelonas werden seitdem jeden Abend in ein funkelndes, warmes und festliches Ambiente getaucht.
Ein anschließender Wochenendtrip nach Valencia mit ein paar meiner Erasmus+-Studienfreunde bot die Gelegenheit, diese charmante Stadt zu erkunden und sich von ihrer kulturellen Vielfalt begeistern zu lassen. Valencia ist architektonisch wirklich beeindruckend, im Großen und Ganzen bevorzuge ich jedoch meine Entscheidung für mein Auslandssemester in Barcelona.
Der Besuch einer meiner Studienfreundinnen aus Wien brachte einen wunderbaren Abschluss eines weiteren Monats meiner Zeit hier in Barcelona. Gemeinsam erkundeten wir die Stadt auf langen Spaziergängen, genossen Churros mit heißer Schokolade und besuchten Weihnachtsmärkte. Aber ich vermisse die Wiener Weihnachtsmärkte, da die Märkte hier weder Essen noch Heißgetränke verkaufen, wie wir es von zuhause gewohnt sind. Während meine Heimat zurzeit im Schnee versinkt, blieb es hier weiterhin warm, mit tagsüber immer noch Temperaturen von 15°C und Sonne.
Auch wenn der November uni-mäßig recht entspannt verlief, sitze ich jetzt wieder in der Bibliothek. Wir haben in der vergangenen Woche noch in einigen Vorlesungen größere Projekte in Gruppenarbeiten zugeteilt bekommen, an welchen wir jetzt viel zu arbeiten haben, bevor dann bald die Weihnachtsferien anstehen.