STADTCOLLAGE SPLIT
Bachelor- und Masterentwerfen
Series of publications by the Fakultät für Architektur und Raumplanung (Faculty of Architecture and Planning), Volume 3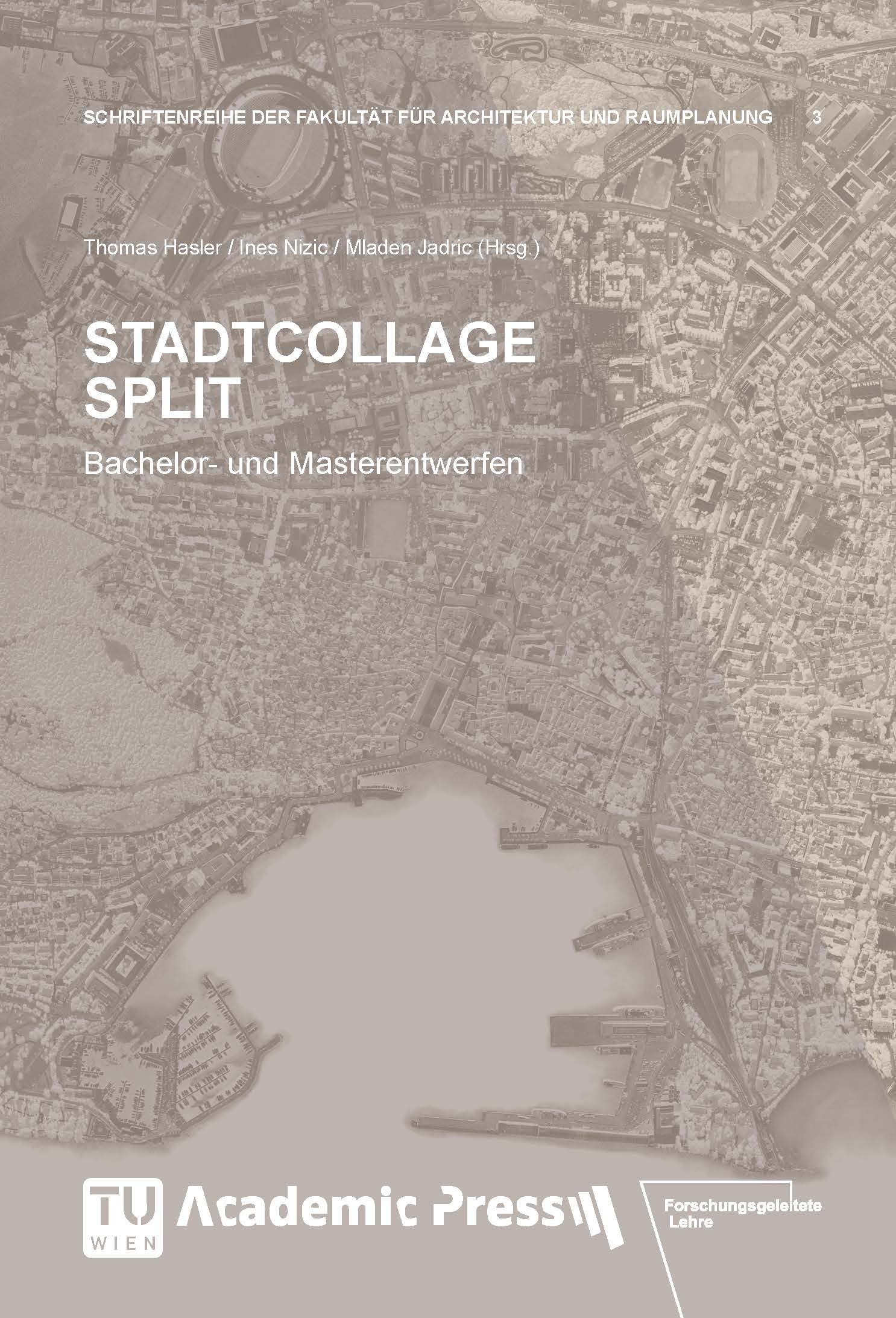 DOWNLOAD COVER
The publication City Collage for Split presents a selection of projects realised by the research area Building Construction 1 at six different sites in the existing urban fabric of the Croatian port city of Split. The designs reflect the precisely formulated teaching content depicting construction properties in detail.
The introduction to the "methodology of simultaneous design" is key to understanding the publication. Teaching at the Department of Building Construction and Design focuses on the essential link between construction and architectural form in all design assignments. In other words, this means building a structure of thought in which the concept of space and form are combined with spatial and constructive logic to bring forth impressive architecture. The drafting of plans and the graphic representation of the conceptualised building constitute the final stage of this process.
The design of a cinema arts centre, a library, an archive, a thermal spa, a market hall, and the interweaving of these metropolitan structures into the urban fabric are the goal of city planning (Stadtlektüre). The five theme-based groups each deal with a building typology for a public institution, with the fundamental aspects of architecture and the handling of context, structure, space, construction, form and building appearance all considered in a common context.
Product information
Publication date:
January 2022
Size:
190
pages
Format:
25 x 16 cm
Language:
Deutsch
DOI:
10.34727/2021/isbn.978-3-85448-050-1
ISBN (Print):
978-3-85448-049-5
ISBN (Online):
978-3-85448-050-1
License: Creative Commons CC BY 4.0


E-Book:
Open Access
Print:


Broschiert 19,50

€