LectureTube: Video Streams from the Lecture halls
It is a simple idea: teaching staff record their lecture in the lecture halls and then make the video available as additional multimedia learning material in TUWEL. Or, they transmit their lecture to another lecture hall or directly to the TUWEL learning platform. The advantages are obvious: learning is not dependent on a time or place, the space situation is alleviated and exam preparation is improved.
Our LectureTube Service
To make it possible to record lectures, TU Wien has equipped some lecture halls with recording technology (Opencast). Recording starts and stops automatically, so there is less effort involved on the part of teaching staff. Live streams must be in contrary controlled manually in the lecture hall, and this is easily accomplished using the integrated touch panels in the lecture hall. Instructions for the control system are available in the lecture hall.
LectureTube - the recording includes
screen content from the presentation laptop
the audio signal from the lecture hall's sound system
transmission of the camera image in the lecture hall
a document camera for taking pictures of real objects, such as items, experiments or hand-written drafts on paper
At the end of the lecture, the recordings are automatically sent to the LectureTube server, where the individual channels can be combined into a multimedia, searchable learning stream and published by the associated TUWEL course. It is possible to make a live stream in parallel with the recording.
Lecture hall equipment
An overview of all lecture halls currently equipped with LectureTube or LectureTube Live can be found in coLAB in the Room Information space: https://colab.tuwien.ac.at/display/ROOMINFO/, opens an external URL in a new window
Downloads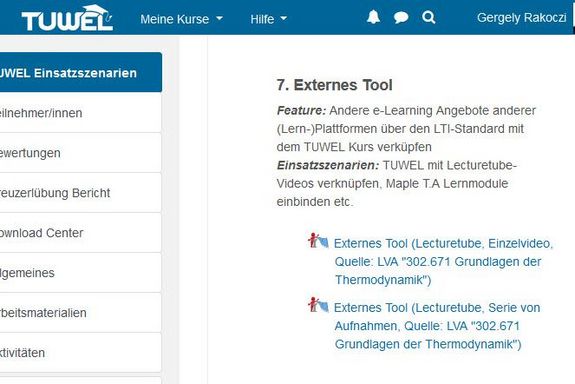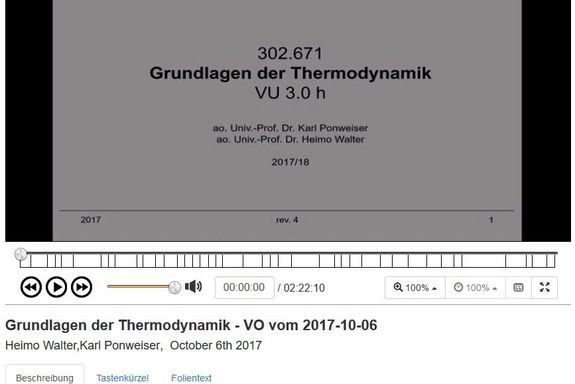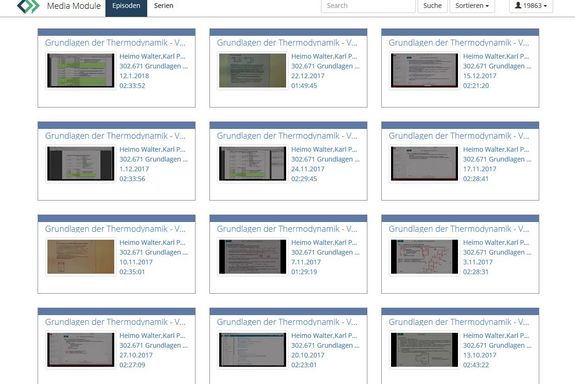 Online Office Hours
We offer a one-hour Office Hour for teachers to answer questions on topics such as TUWEL, LectureTube (Live), Zoom, etc. The Office Hours take place every Tuesday and Thursday between 16:00-17:00 via Zoom, opens an external URL in a new window (online).