Open Positions
We are always looking for motivated students wanting to do internships, bachelor or master theses in our lab. Open PhD positions will also be published here. If you are interested or further questions arise, please contact the assistants from each topic or Prof. Sanchez-Sanchez directly.
Master Theses
Tandem Heterogeneous Catalysts for CO and CO2 Conversion to Key Chemicals: The Zeolite Part
Assistant: Christian Schröder Start: October 2022 (flexible)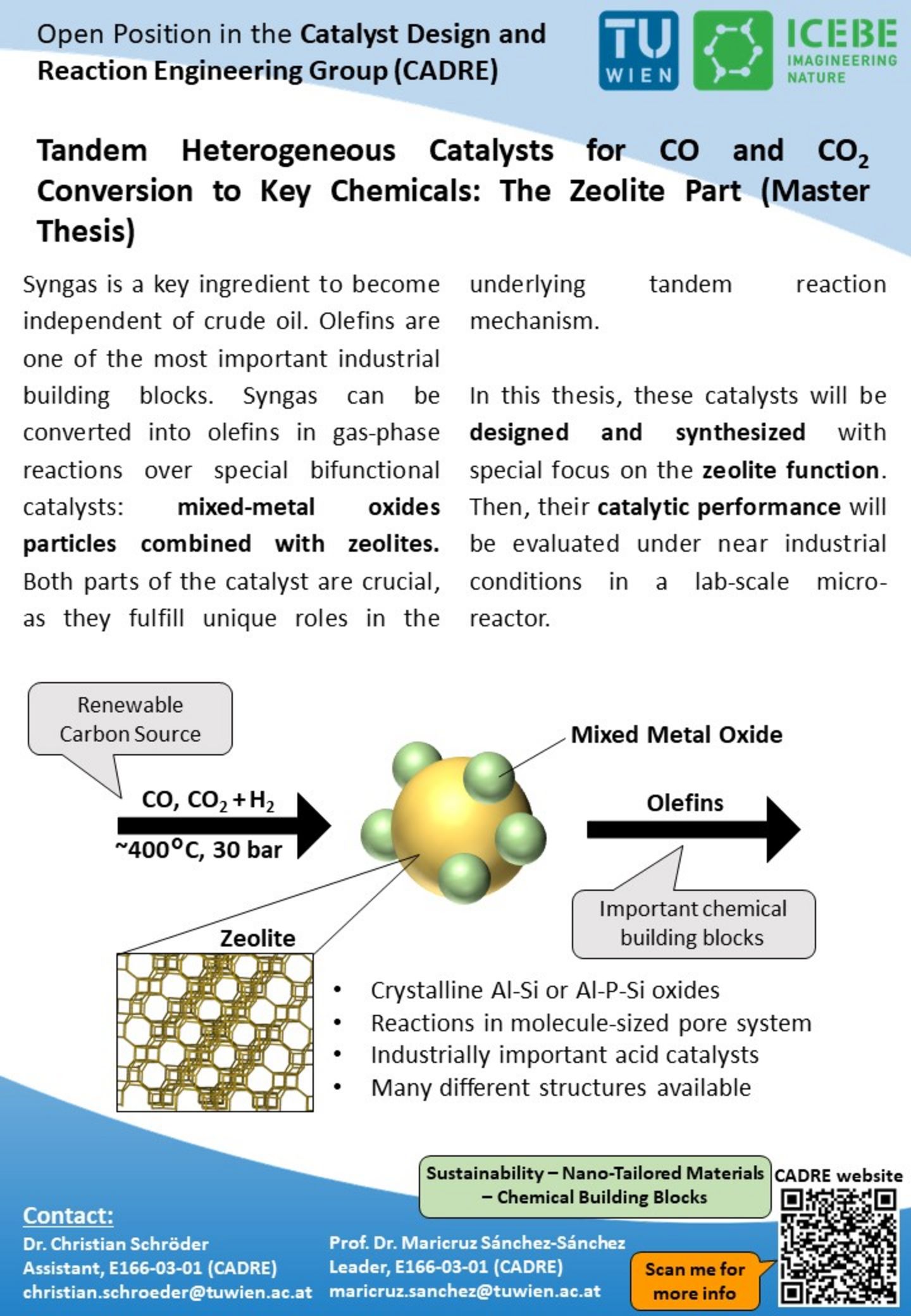 © CS
Syngas is a key ingredient to become independent of crude oil. Olefins are one of the most important industrial building blocks. Syngas can be converted into olefins in gas-phase reactions over special bifunctional catalysts: Mixed-Metal oxides particles combined with zeolites. Both parts of the catalyst are crucial, as they fulfill unique roles in the underlying tandem reaction mechanism.
In this thesis, these catalysts will be designed and synthesized with special focus on the zeolite function. Then, their catalytic performance will be evaluated under near industrial conditions in a lab-scale micro-reactor.
Group Leader E166-03-1

© MSS