When studying at TU Wien, students not only acquire a broad grounding, but are also given the opportunity to pursue a specialism based on their individual interests and to progress from a bachelor's degree right through to doctorate level. This solid grounding provides the scientific foundation on which our students can build their professional
careers, and gives them the flexibility required for lifelong learning and for adapting to rapidly changing professional demands.
At TU Wien, we also place particular emphasis on quality assurance. The Vice Rector for Academic Affairs works with the Deans of Academic Affairs, the Senate and the Studies Commissions to shape the framework in which teaching staff and students interact. Ongoing dialogue between all those involved enables them to join forces to further
develop the teaching programme.
Internationalisation is also part of this development. TU Wien promotes internationality in its teaching, research and service activities. This university-wide strategy is essential to the success, development, and profile of a research-oriented institution such as TU Wien.
The high proportion of international students – around 30% – demonstrates the international appeal of the high-quality courses on offer. This statistic also helps to raise the profile, visibility and reputation of TU Wien on an international level. As a result, our graduates are in demand far beyond the borders of Austria, in both science and industry.
TU Wien has a lively atmosphere, inspired by the exchange of knowledge and a shared desire to learn. The university community is characterised by interaction between students and teaching staff, graduates and service employees.
Investment in students and their education is an investment in the future – a future with technology.
Services and Tools during your studies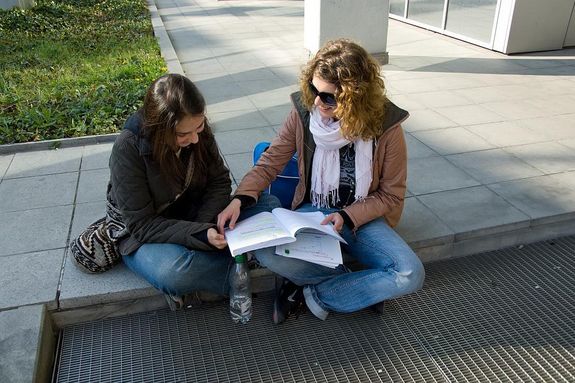 © TU Wien