ecoBEV - Battery Electric Driving Test Bed with Enhanced Torque Vectoring Function
Project Description
Current electric production vehicles often have one electric motor per driven axle, which allows targeted, active wheel torque distribution on the two wheels of the axle via the intervention of the brake. This makes it possible to improve the self-steering behavior and thus, among other things, driving safety.
Alternatively, electric motors can also be coupled directly to the wheels via half shafts. If this is done on all four wheels, the potential of active wheel torque distribution can be further expanded. Scientific studies show that this can also minimize energy requirements. However, these studies are mostly based on simulative results obtained under idealized conditions.
The construction of an electric, moving test bed and conducting tests on dry, wet and slippery road surfaces are intended to demonstrate that significant improvements in current drive concepts for electric vehicles are possible even under realistic constraints, for example limited accuracy and availability of measurement data and vehicle parameters, and with the usual computing power of the control unit.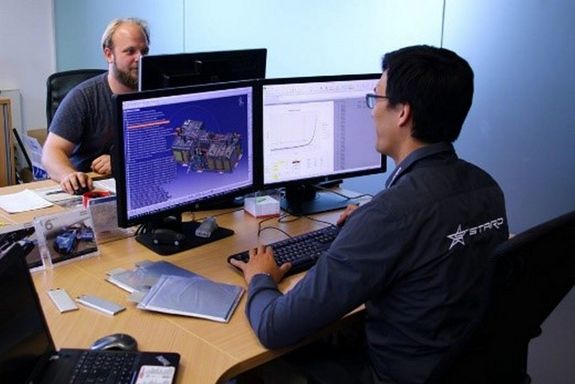 Project Goals
In the first phase, the focus is put on the design and construction of a suitable experimental platform (moving test bed).
In the second phase, the driving function for active torque vectoring is to be developed to minimize energy consumption while taking driving behavior and driving safety into account. Its implementation and investigation for robustness is the focus of the project.
Cooperation Partner
Contact