Erfolgreich in turbulenten Zeiten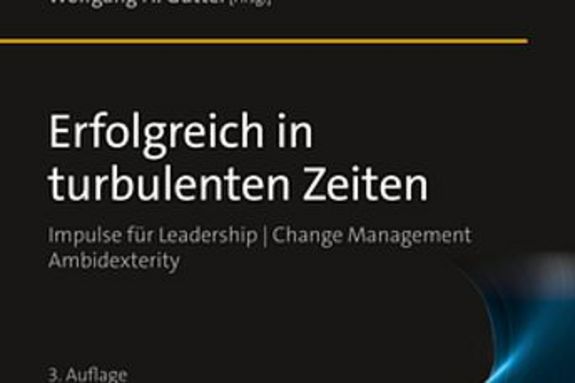 Impulses for Leadership, Change Management & Ambidexterity
Leadership is particularly in demand when storms sweep over companies. This is when people are needed to take responsibility, set the direction, deploy teams and employees appropriately, and check whether the course taken promises success. Leadership must be perfected, because with mature leadership expertise it is possible to sail "close to the wind" even in turbulent times. Leadership - as a craft and an art in equal measure - can create sustainable competitive advantages by creating the strategic framework to uniquely develop the potential of people, technologies and other resources.
Erfolgreich in turbulenten Zeiten: Impulse für Leadership, Change Management, and Ambidexterity supports executives and companies with scientific and practical concepts for mastering current challenges in turbulent business environments. In addition to the conceptual version of the basis of performance behavior in organizations - Performance Core - contributions on leadership, change management and ambidexterity provide answers to core questions in management:
- Why do competitive differences exist among companies and how can competitiveness be influenced?
- Why is good leadership essential and how can leaders improve the performance of their areas?
- Why is change challenging and how can change processes be designed effectively?
- Why does ambidexterity promote the long-term survival of companies and how can the continuous development of companies be ensured?