Call for Papers
The IFM Congress benefits from the participation of everyone who has an interesting topic to present. Are you working on a novel research project? Have you conducted interesting case studies?
Then we cordially invite you to participate in the Call for Papers for the IFM Journal and the 16th IFM Congress on the following topics.
Deadline: March 31st 2023. No submission fee!
Sustainability and ESG (ECSR, etc.)
ESG in practice

ESG measurement and data capturing

Sustainability in the planning process

How are they doing ESG in China and India

Financial consequences

Financial access for companies to implement ESG modules
Workplace Management & Analytics
New types of offices

Hybrid offices

Bringing people back to office

Employee branding
State of the art buildings: new demand and how to cover it!
IT Support
Digital Transformation

Emerging Technologies

Mobile FM with ERP Systems

Data-driven FM Management and Decision support
Energy
Alternative Energy production/Forms pros and cons, opportunities

Energy saving possibilities
Strategies for renovation/refurbishment
Healthcare and FM
Submissions should be in German or English.
The 20-minute presentation on 24 November 2023 can be presented in either German or English.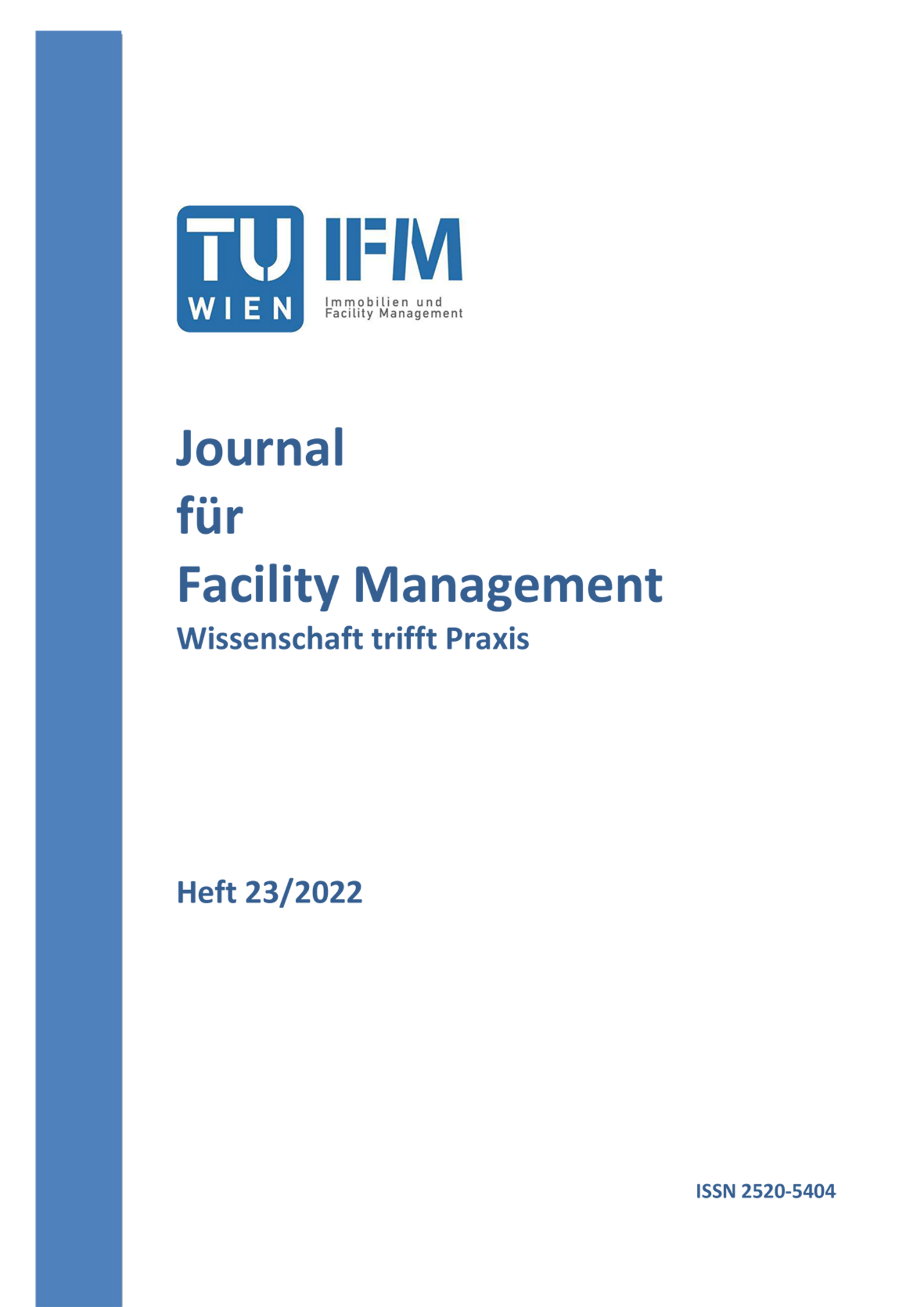 Journal für Facility Management
e-ISSN 2520-5404
ISSN 2415-1858
Listed in DOAJ-Index
You can find more information here: Call for Papers 2023, opens a file in a new window
You can find the format template for your paper here: Guideline, opens a file in a new window
If you have any questions, please contact us at kongress@ifm.tuwien.ac.at. We look forward to receiving your submissions!
Timeline Call for papers
March 31st 2023

Submission deadline: Abstracts

May 2023

Notification of acceptance or rejection of your abstract

May 31st 2023

Submission deadline: Full papers

July 2023

Final acceptance or rejection of the papers

September 1st 2023

Submission deadline: Corrected papers

October 25th 2023

Submission deadline: Presentation slides

November 23rd-24th 2023

16th IFM Congress at TU Wien
Save the date
16th International Facility Management Congress: 23rd - 24th of November 2023