swoliba
Current study on the swoliba app completed: At the moment we are writing a book that summarizes all results.
Many thanks to all collaborators, participants and partners for supporting this project!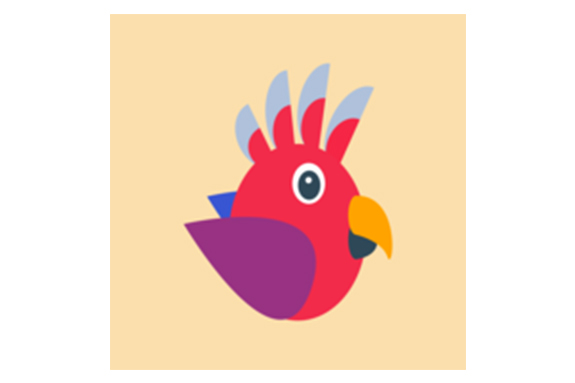 WORK-LIFE-BALANCE 4.0: swoliba
Digitization and flexibilization - if anything characterizes our time, it's probably these two words. We always have our smartphone with us and can contact others at any time. Unfortunately, our work can potentially do the same, and about 1/3 of employees are contacted outside of their working hours. With mutual accessibility, we are not only more flexible, but our boundary between work and leisure is also becoming increasingly blurred. Especially in the home office, we have the opportunity, but also the requirement, to organize our work and other areas of our lives on our own. This is because there are few external guidelines for observing breaks and rest periods in the home office. Therefore, in addition to planning work, it is just as important to pay attention to one's own free time and to maintain a healthy balance between one's own work and private life. Take care of yourself!
With swoliba you have an ideal tool at hand to master your work - also in the home office - and not to forget your relaxation!
What is swoliba?
swoliba is an app that supports you in actively contributing to your work-life balance. For this purpose, some exercises have been developed that you can easily integrate into your everyday life.
The goal of this app is to support you with a variety of scientifically based exercises to increase your recovery experiences and thereby your long-term well-being. The exercises of the app are designed in such a way that excessive states of exhaustion are averted and a positive mood is built up. Depending on your personal preferences, you can independently select from various exercises. The number of exercises performed daily is also up to you, but routines are important. The success of this program for strengthening your work-life balance stands and falls with the regularity of the exercises.
Would you like to learn more about the swoliba app?
Then feel free to take a look at our information flyer (PDF), opens a file in a new window or this short video, opens an external URL in a new window.
What is the goal of the study?
It is our concern to provide people with swoliba, an effective tool to promote their work-life balance. In order for us to succeed, we need your help with this study!
How to do it is actually quite simple: use the app and give us feedback.
The anonymous questionnaires that we ask you to fill out will give us feedback on whether your well-being has improved as a result of using the app. This enables us to better understand work psychology issues. We hope that as many people as possible will participate!
Why is it worth participating in the study?
You get free access to the swoliba app.
You are actively paying attention to your work-life balance during this turbulent time.
For your participation, you will receive up to 35 euros, which you can redeem at the end of the study.
After the survey phase, you will receive an overview of your recovery and exhaustion life during the time of your participation.
In addition, you will also learn how your values have developed on average compared to other participants.
Where can you find the app? And when can I start?
The app can be found as a password-protected version in the app store under the name swoliba. The next and final test phase begins in November. Become a tester of this app and register for the screening: ww3.unipark.de/uc/anmeldungswoliba/, opens an external URL in a new window.
You will find out within a few days whether you have been selected as a tester and will then also receive the password for the app by mail.
What data is collected?
Data protection is important to us! Of course, all data is collected compliant with the EU-DSGVO.
The following is stored:
On external servers for questionnaires (unipark):

Participant ID
entered data for questionnaires

On the smartphone:

Participant ID
Nickname
Personal notes
Individual compilation of exercises

Google Analytics and Crashlytics:

Anonymous information about the performance of exercises and crashes of the app are transmitted to Google. No user/student data is sent in the process!
More information about data protection (PDF), opens a file in a new window
Where can you contact if you have any questions?
For technical questions and complications you can reach us at smartworklife@inso.tuwien.ac.at!
For technical questions and suggestions please contact: flexiblesarbeiten@tuwien.ac.at.
We hope you enjoy swoliba, your smartWorkLife app!
The project is carried out in cooperation with the Employee Works Council of Vienna International Airport and the research group INSO (Industrial Software) of TU Wien. The study is supported by the Chamber of Labor of Lower Austria as part of the Work 4.0 project fund.