Description of the Training
The training programme will be coordinated by the EC in agreement with the Management Team (MT) and ENROL Team, opens an external URL in a new window (ET). According to the TUW curriculum for doctoral studies, the ENROL ESRs will have to complete 18 ECTS points prior to the thesis defense. ESRs will plan this curriculum in coordination with their respective Thesis Advisory Committee , opens an external URL in a new window(TAC) ensuring that 6 ECTS are covered by training in research skills, 6 ECTS by the mandatory training in transferable skills offered by ENROL and 3 ECTS completed through lab rotations, secondments in the partner organizations (industrial and academic) and the ENROL events. Submission of the thesis has to be in accordance with the respective faculty regulations. Physical presence in the laboratory and office during the arranged working hours is mandatory unless otherwise agreed with the supervisor following any COVID restrictions that might be imposed.
Lab rotations internally at TUW will be mandatory for each ESR in order to obtain hands-on experience in a different research aspect of ENROL and to get acquainted with the topics of other core aspects of the programme (1 month in total). Participation in ENROL events which consist of programme meetings, two retreats, as well as two open-day events (ENROL Open Day & ENROL Ambassador Day) and the international ENROL conference, is mandatory.
Training on research skills
Discipline-specific core research skill training: Training on research skills within the appropriate discipline(s) and/or to gain new skills will be conducted in the research groups of each supervisor as well as in the central research facilities available at TUW. Training will be provided by the supervisors themselves as well as post-docs and senior PhD students. All ESRs carry out their respective research projects in the participating groups and are integrated in their internal and international collaboration network and in the scientific environment of the university. The lab-buddy support system assists them in the process.
Personalized research projects & secondments: Each ESR will complete a distinct research project with specific objectives that will be complemented by the secondments at collaborating academic institutions, opens an external URL in a new window of different scientific disciplines. The length of the academic secondments varies for each ESR between 2 to max. 5 months in total depending on the additional training needs for each individual research project. At least 1 month of secondment will be completed at one of the companies , opens an external URL in a new windowthat have committed to collaborate with ENROL so that all ESRs will acquire training in entrepreneurship and innovation and work experience in a non-academic environment. The secondments will also strengthen the interdisciplinary and intersectoral collaborations between TUW and their partner organizations, and the training of the ESRs will benefit from the multidisciplinary nature of the network.
Courses: Research training will be further supported by the curriculum of the TUW MSc Program Biomedical Engineering, which is in operation for more than 10 years. This programme consists of a life sciences block comprising courses in biology, medicine and biostatistics as well as a core block with introductory courses followed by four subject theme blocks of biomaterials & biomechanics, biomedical signals & instrumentation, mathematical & computational biology and medical physics and imaging. All ESRs have the choice to choose and follow courses from a catalogue of more than 265 ECTS with 15 ECTS in life sciences, 30 ECTS in the core block and more than 55 ECTS in each subject theme. In addition, in agreement with the TAC also other courses from TUW curricula as well as from other Universities may be taken by the students.
Winter/summer school retreats
The two winter or summer schools will take place in appropriate destinations in Austria. All ET members and ESRs will participate and contribute to fruitful discussions and workshops in a relaxed but focussed environment. The retreats will be in the form of a 5-day school; 2 days will be devoted to transferable skills training and 3 days to research related workshops and discussions. The ESRs will also present their work during poster sessions and by short presentations (5min "elevator pitch"). High level international and intersectoral lecturers, experts in the ENROL research fields, will also be invited together with the IAB. ESRs will participate in the organization of the meetings (with administrative assistance by the MT) so as to select lecturers that appeal to them the most.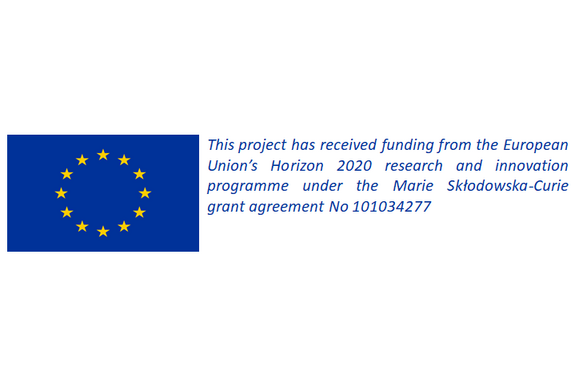 Engineering for Life Sciences - Doctoral Programme