Application must be submitted through the TUW job-portal

, opens an external URL in a new window

from 1. November 2021 until 31. December 2021 (ATTENTION!!! EXTENDED until 15. JANUARY 2022).
ENROL applies an automated, objective, transparent and anonymized pre-screening of all applications, which will be enabled by the TUW job-portal, opens an external URL in a new window.
At the date of recruitment, all candidates for an ESR position must be in the first four years (full-time equivalent research experience) of their research careers and must not hold a doctoral degree.
The candidates must hold an internationally recognized master's degree (or equivalent[1]) in one of the following subjects: physics, chemistry, mathematics, bionanotechnology, material and engineering sciences, computer science, or a related discipline. This will guarantee that the candidates have acquired fundamental education in a research area relevant to ENROL.
All applicants have to comply with the Marie-Skłodowska Curie Mobility Rule; Recruited researchers can be of any nationality and must comply with the following mobility rule: they must not have resided or carried out their main activity (work, studies, etc.) in the country of the recruiting beneficiary for more than 12 months in the 36 months immediately before their recruitment date.
Requested application documents (in English)
A CV using the Europass template and data-sheet to ensure the anonymization of the candidates during the 1st selection round so as to prevent unconscious bias in all possible aspects such as gender, ethnicity, social status, religion, disabilities/chronic diseases etc.
Certificates of a finished BSc's and MSc's degree or of an equivalent integrated degree from an acknowledged higher-education institution, full transcripts of records and a one-page summary of the candidate's MSc or integrated Diploma thesis.
A letter of motivation for the respective topic and call, including relevant interdisciplinary research experience to date.
The preferred PhD research project(s) (first and second choice) from the call´s research projects, including a detailed explanation of interest. Candidates may also propose their own PhD project, i.e., different from the suggested ones. In this case the candidates should first establish contact with the supervisor representing this research field and ask for a letter in support of the project, which they will upload together with a summary of the proposed research project.
Contact details for two References. Please inform your reference contacts that you have applied for this/these position(s) and that they should send their "letters of recommendation" by email to: tuwdoc

@

tuwien.ac.at prior to the call deadline.
Proof of fluency in English at minimum B2 level (Upper Intermediate English; e.g. studies in English or an internationally accepted test such as TOEFL or an internationally accepted certificate).
NOTE: All candidates will have to check the relevant box in the job-portal, opens an external URL in a new window during application that they fulfil the Marie-Skłodowska Curie Mobility Rule in order to be able to submit their applications.
[1] Hereby, we consider applicants with a completed BSc degree amounting to 180-240 ECTS and a subsequent MSc degree amounting to 90-120 ECTS with a total of at least 300 ECTS or an integrated study programme of at least 300 ECTS.
Eligibility check
After the application deadline, all applications are forwarded to the TUW Service Unit Application Management for a formal eligibility check (results to be completed 1 week after the application deadline).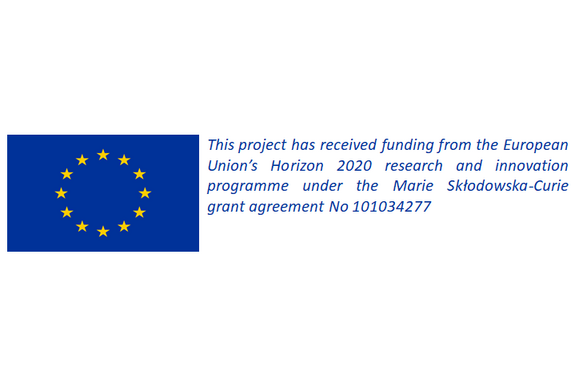 Engineering for Life Sciences - Doctoral Programme