Sustainable Business & the Circular Economy
Leading through sustainability-centered value creation
With our Executive MBA program, a cooperation between TU Wien ACE and LIMAK we offer an academic training for executives who want to develop their company further in the field of sustainability and circular economy.
The Executive MBA Sustainable Business & the Circular Economy imparts skills to actively shape business models, products and services as well as the associated value-added processes in the context of changing markets and framework conditions.
Proactively develop innovative solutions for sustainable value creation. For the markets of the future.
Final Degree: Executive Master of Business Administration (EMBA) in Management & Technology | Sustainable Business & the Circular Economy
ECTS credits: 92
Duration: 3 Semester + Master Thesis
Format: part-time, blocked in modules + online phases
Language: German (learning material GE+EN)
Tuition Fee: EUR 22,900 plus EUR 1,990 Registration fee (VAT-free, excl. expenses for travel and accommodation)
Admission requirements: First academic degree*, minimum 3 years of work experience, personal interview
* Persons holding an equivalent educational and professional qualification may also be admitted
Location: TU Vienna + surrounding area of Vienna & LIMAK Austrian Business School (Linz)
Academic Director: Univ.-Prof. Dr. Erik Hansen
We particularly address professionals from the following areas:
Managing directors and decision-makers from all corporate functions with an interest in sustainable corporate design and circular economy
Due to regulatory and social changes in the markets, companies are confronted with increasing ecological and social requirements along the entire product life cycle (from resource extraction to product disposal) and in the service process.
In order to leverage entrepreneurial potential and be successful in the long term, companies must adapt their business models, products and value-added processes and make management systems compatible. This is exactly where the Executive MBA program Sustainable Business & the Circular Economy comes in: this highly complex change task can only succeed through cooperation between all functional areas in the company and value-added partners.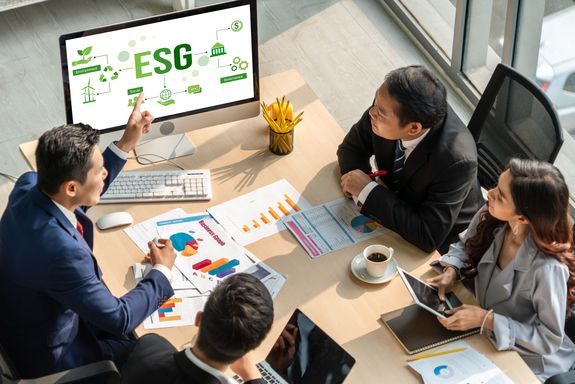 In cooperation with

Important dates
Program Start: October 2023
Application Deadline: September 3, 2023
Contact
Mag. Vanessa Racz
Senior Program Manager - Management & Leadership Programme
mba@tuwien.ac.at
T +43 1 58801 41708