Strategic People Management and New Work
Strategic Management for organizational & staff development
The increasing struggle for new tatels and the emergence of special expectations or values ​​of young employees brings transformation into the corporate world. Resulting that even established companies are examining and adapting their culture and forms of cooperation in order to be able to attract and retain the right employees.
Strategic personnel and organizational development is therefore already a central factor for sustainable corporate success. The Executive MBA program Strategic People Management and New Work helps participants, especially in strategic development and expansion. So that they can prepare the cultural basis for the further development of their area of ​​responsibility and successfully initiate the necessary organizational development, the participants learn the targeted use of selected coaching - and know consulting skills.
Final Degree: Executive Master of Business Administration (EMBA) in Management & Technology | Strategic People Management and New Work
ECTS credits: 92
Duration: 3 semesters + Master's thesis
Format: part-time, blocked in modules + online phases
Language: German (learning material GE+EN)
Tuition Fee: EUR 22,900 plus EUR 1,990 Registration fee (VAT-free, excl. expenses for travel and accommodation)
Admission requirements: First academic degree*, minimum 3 years of work experience, personal interview
* Persons holding an equivalent educational and professional qualification may also be admitted
Location: TU Vienna + surrounding area of Vienna & LIMAK Austrian Business School (Linz)
Academic Director: Assoc. Univ.-Prof. dr Barbara Müller-Christensen
Your Key Learnings
Positioning people management as a long-term, strategic factor for corporate success
Implementation of transparent and agile target agreement systems for consistent communication and operationalization of the strategy
Analysis and design of the relevant touchpoints along the employee experience journey (employer branding, recruiting, onboarding, employee management through to exit) in order to be perceived as an attractive employer in the marketplace
Illuminate the existing corporate structure and culture. Identify necessary culture development initiatives to create a foundation for implementing future-oriented HR measures.
Understanding of forms and possible applications of leadership and collaboration (such as virtual leadership and collaboration, agile methods, ...) to select the appropriate methods for the respective area of responsibility.
Knowledge of the essential design forms of change for sustainable organizational development.
We particularly address professionals from the following areas:
Managing directors and decision-makers - from department head level upwards.
People with an interest in the areas of organizational and personnel development
For experts who want to elevate people management to a strategic level for long-term corporate success. The MBA program Strategic People Management and New Work offers the right insights to be able to develop the culture in the company in a future-oriented way and teaches modern, agile forms of collaboration and leadership.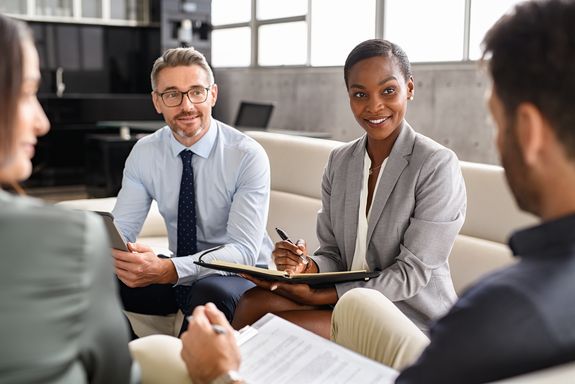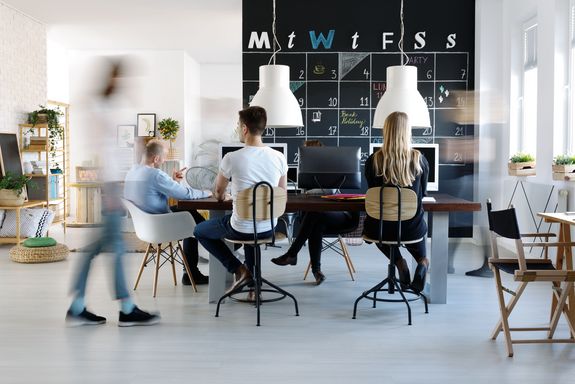 Sharpen your leadership skills by
Understanding the organization as a system
Knowing the relevant metrics to drive strategic workforce and organizational development
Using focused, transparent and agile goal setting to achieve increased employee motivation
Understanding of how potential identification and development can be designed in the respective area of impact
Knowledge of different forms of leadership, including agile management methods, and an understanding of how they can be used and how they can be effective
Approaches to change and how to apply them in order to initiate and implement cultural change
Understanding of the systemic-constructivist approach as a basis for coaching and consulting work
In cooperation with

Important dates
Program Start: October 2023
Application Deadline: September 3, 2023
Contact
Mag. Vanessa Racz
Senior Program Manager - Management & Leadership Programme
mba@tuwien.ac.at
T +43 1 58801 41708