Personal MBA Journey | Viktoriia Rakova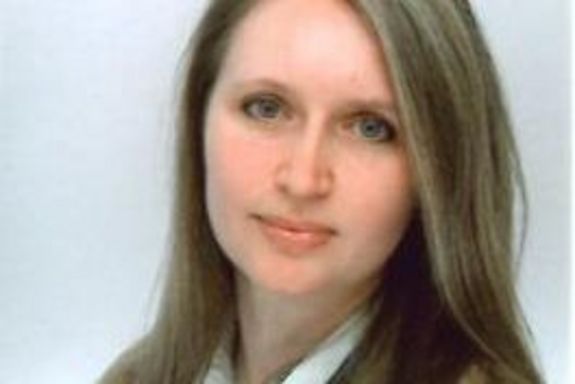 Personal Profile
Name: Viktoriia Rakova
Company & Position: Raiffeisen Bank International AG, Senior IT Business Analyst / SAP FI Consultant
Education: Master of Finance from Kiev National Economic University in 2011, followed by multiple professional certifications e.g. Certified Scrum Product Owner (CSPO), Project Management Professional (PMP), Certified Professional for Requirement Engineering (CPRE from IREB) etc.
Personal Highlight: I am unsure of a particular moment or event which shaped my professional journey, but I would rather say that I was inspired by a role-model manager, who showed me how a real strong leader should look like. I was lucky to be an employee of a very talented manager, who saw potential in me, and with continuous personal and professional development guided me on my career path.
Personal Motto:There are no challenges which one cannot handle, there are only too narrow comfort zones.
MBA program: MBA Innovation, Digitalization & Entrepreneurship (Start June 2021)
MBA Journey Take-off Interview
The MBA Innovation, Digitalization & Entrepreneurship caught my attention as the one which proactively approached changing environment in multiple sectors of the economy including banking, which is my primary field. I believe that this program can provide a solid foundation and allow me the desired big step in achieving my future career goals, while serving as Innovation leader in finance area, and making a connection between Business and Technology.
TU Wien is the best technical university in Austria. TU Wien has years of experience and a proven track record in growing professionals and leaders in different fields bringing value-add to the economy and society. With the combined expertise of professors from TU Wien as well as guest speakers from companies - market leaders in their industry, provided by this program, I can be sure to receive the best possible up-to-date knowledge relevant for the future leaders.
On the one hand, the MBA program attracts me as an opportunity to learn more about myself, identify my personal strengths and weaknesses, and find a way out of my blind spots. On the other hand, the MBA is a way to stay on top of current professional knowledge, broaden the horizons and see new solutions for professional challenges. Last but not least, the MBA expands my professional network with inspiring leaders, experience exchange, and know-how in different fields.
I would say: "Open your mind for new ideas and experiences, reflect on your successes and failures and enjoy the most exciting 2-year personal development journey in your life."
Finding personal work-life balance is an integral part of becoming a successful professional and leader. In my opinion, a search for work-life balance is a process rather than a one-time achievement. With changing personal, professional, and environmental factors, a search for balance starts again. What is important on this journey is to always remember what motivates you in your personal and professional life, and follow your personal goals step-by-step.