Personal MBA Journey | Marc Brehme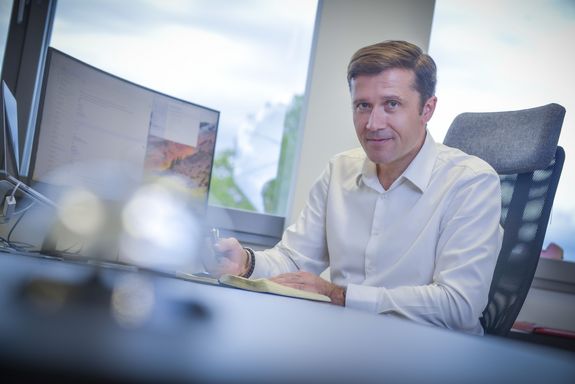 Personal Profile
Name: Dr. Marc Brehme, M.Sc.
Company & Position: Ribbon Biolabs GmbH | Chief Technology Officer & Co - Managing Director
Education: Ph.D. / Dr. rer. nat. in Molecular Biology
Personal Motto: "Never stay on the ground. Get up and keep going!" (Max Schmeling)
MBA program: MBA Strategic Management & Technology (Start June 2021)
MBA Journey Take-off Interview
Overall, I am driven by the motivation to contribute to the common good of a knowledge and technology-based society. Having considered an MBA program for quite some time, now in 2021 was the right time to tackle an MBA. Continuous personal as well as professional development is important to me. My current professional role as CTO of Ribbon Biolabs GmbH now offers the ideal framework to further my personal development through an MBA in Strategic Management & Technology in order to be able to support the successful growth of the young company in the best possible way.
An MBA program with the possibility of interaction with fellow students also on site combined with the focus on "Management & Technology", i.e. the integration of the technology aspect into the management agenda of the program differentiated this program of the TU Wien as particularly suitable for me.
Professional responsibility and the goal to successfully bring a strong innovation to market with Ribbon Biolabs are challenging especially during the COVID-19 pandemic. The journey through this MBA program is designed to support me with additional necessary skills, tools and experiences as well as by expanding my relevant professional network to meet this challenge and the associated personal and professional development.
Positive thinking, perseverance, and a cosmopolitan and inclusive attitude with openness to new things are important to me, and essential in the pursuit of meaningful professional activity and associated personal development and realization.
The above-mentioned perseverance, good time management combined with efficiency, as well as the openness and flexibility to go new ways, make it possible to always master new challenges.