Personal MBA Journey | Christoph Schwindhackl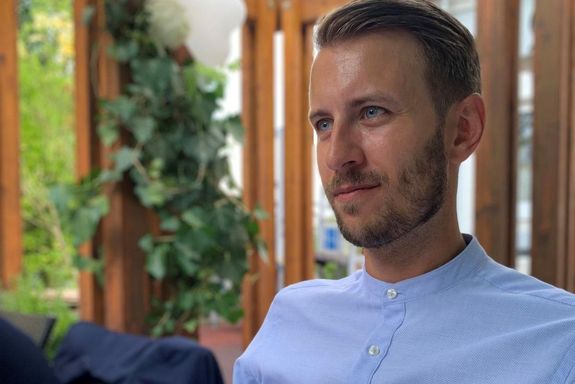 Personal Profile
Name: Christoph Schwindhackl
Company & Position: TLC Temmel Logistik GmbH, Division & Project Manager
Education: Bachelor's and Master's Programme in Business Administration
Personal Highlight: 2 years of professional activity in Serbia
Personal Motto / Favourite Quote: When life gives you lemons, make lemonade out of them.
MBA program: MBA Strategic Management & Technology (Start June 2021)
MBA Journey Take-off Interview
The topic of an MBA had been on my mind for quite some time. When I finished my master's degree, I was already sure that I wanted to start a suitable MBA program after a few years in the professional world and the corresponding wealth of experience in my luggage.
After a longer search for the perfect study program for my personal development, I became aware of the new MBA programs at the TU Wien and knew immediately that I would apply for the study program "Strategic Management & Technology".
The curriculum is structured both in depth and breadth to provide students with the widest possible range of knowledge. The Leadership module at the beginning of the MBA program is the perfect introduction, both to learn new methods of employee management, but also to get to know one's companions on the "MBA Journey" and to build a network.
What I expect from the MBA program is that at the end of my studies I will be able to face the complex and volatile challenges of the working world with a newly filled toolbox. I also hope to expand my professional network with great people from science and business.
Already after the first units I noticed how the newly gained skills have changed and sustainably improved my approach to various things in my everyday professional life. Although I am only at the beginning of my MBA journey, I can already see how my mindset is changing positively and with what verve and enthusiasm I return to my everyday work after each study weekend.
I can tell future students that investing in education is the right step to take, especially in uncertain times like these, because as Benjamin Franklin used to say: "An investment in knowledge still yields the best interest.
The schedule makes it possible to integrate studies perfectly into everyday working life and maintain a very good balance between work, private life and university. Of course, it often takes a little effort to make time for the days off at the company, but after every weekend you realize that the time off from your everyday professional life is worth it for yourself as well as for your work performance and motivation.