Faculty
We have been able to secure university professors as well as nationally and internationally active experts from the respective fields as lecturers, who will pass on their first-hand knowledge. The lecturers mentioned below represent an excerpt from the faculty. We reserve the right to make changes.
Core Module: Leadership & Organizational Behavior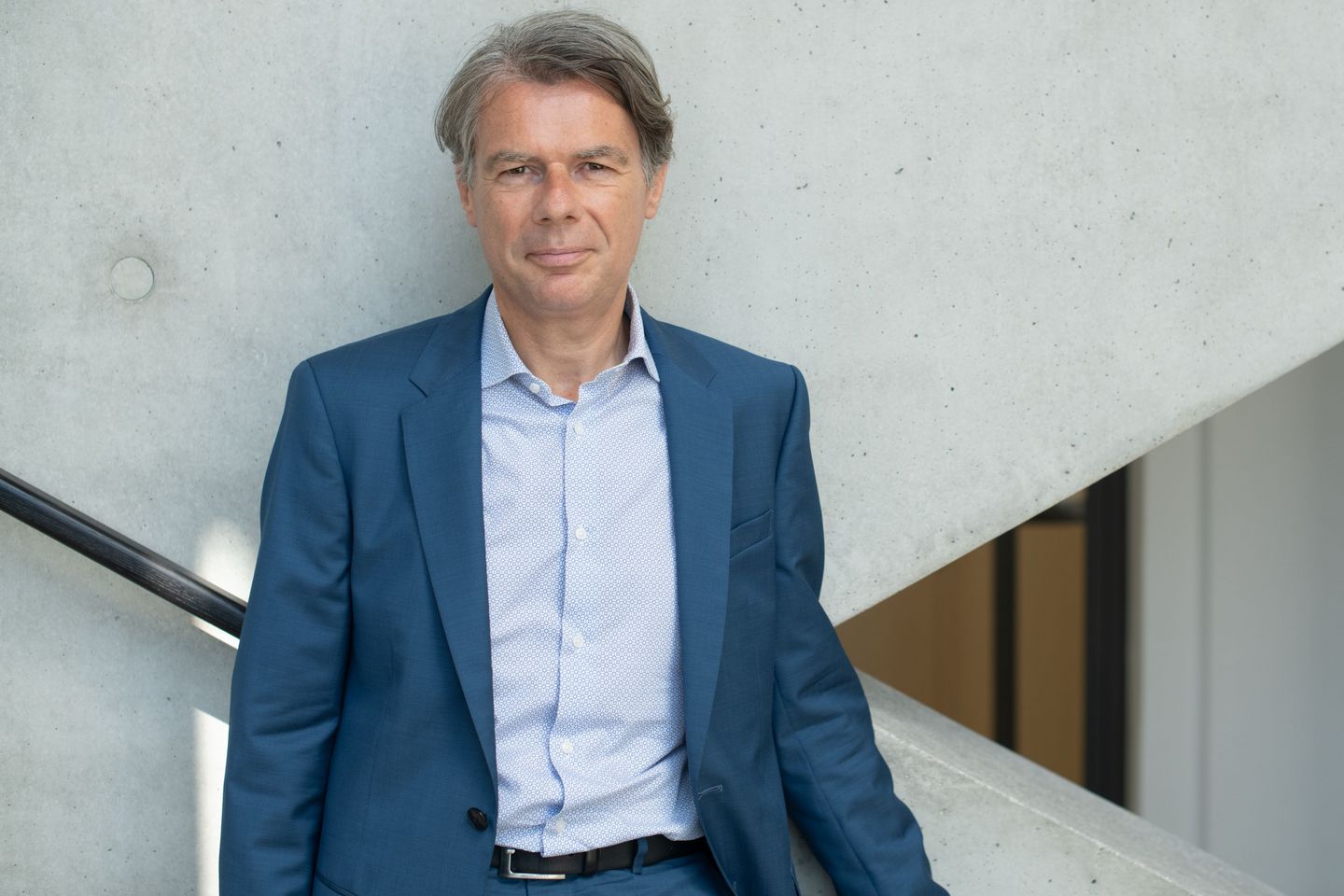 Wolfgang H. Güttel is University Professor of Human Resources and Management at the Institute of Management Sciences and Dean of the Academy for Continuing Education (ACE) at the TU Wien. His research is dedicated to the topics Leadership, Strategy & Change Management.
From 2009 to 2020 he was head of the Institute for Leadership and Change Management at the Johannes Kepler University (JKU) Linz and also Dean and Co-Managing Director of the LIMAK Austrian Business School at JKU between 2011 and 2015. He previously worked at the Universities of Kassel, Hamburg, Liverpool and Padua as well as at WU Vienna. Prior to his academic career he worked as a management consultant at Daimler-Benz AG, Diebold Management Consulting and has since been the owner of Güttel Management Consulting, Training & Research.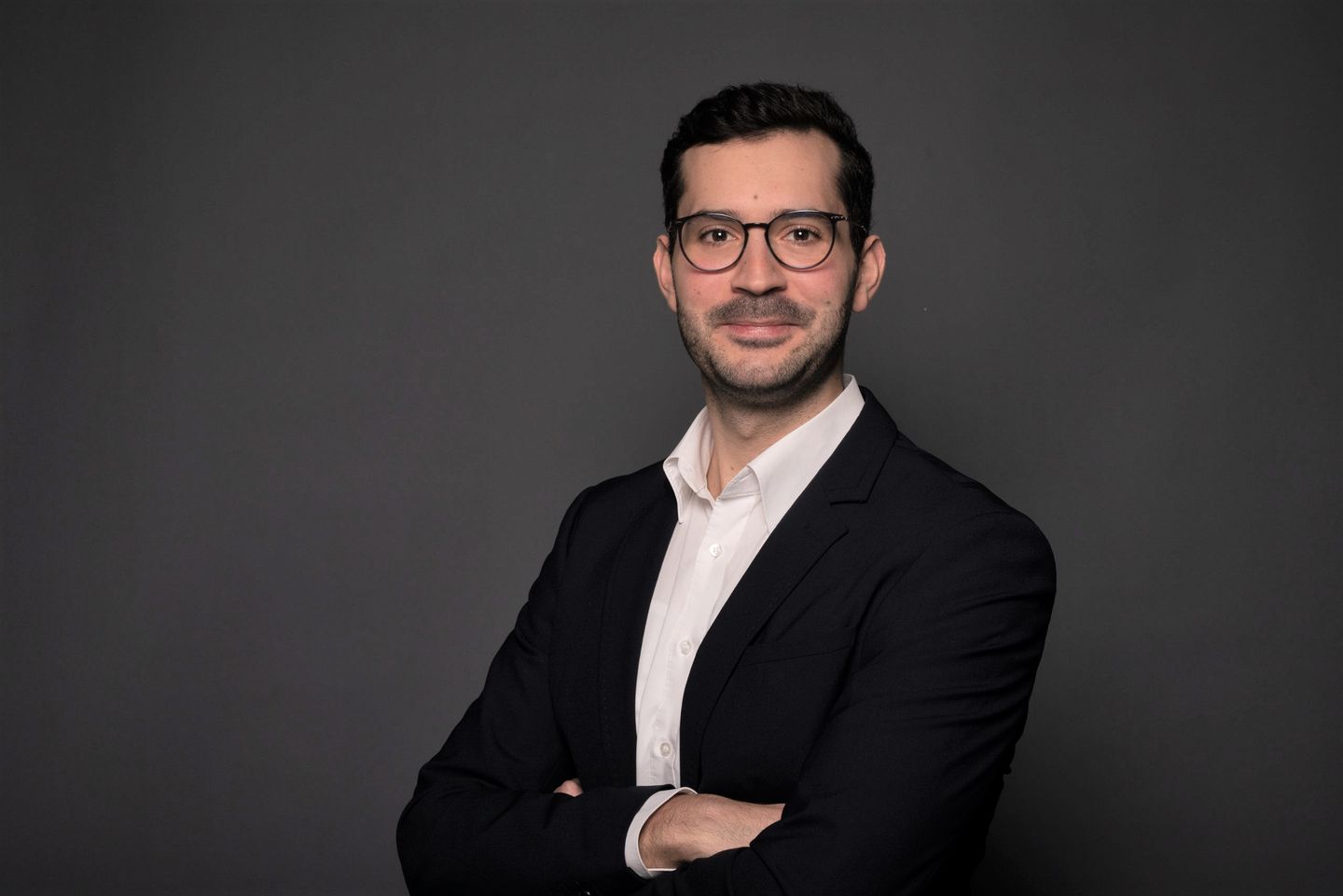 Yanis Hamdali is a research associate at the Chair of International Management at the European University Viadrina. His research interests lie in the role of time in organizations. He primarily researches the timing of innovations and the construction of futures in organizations. Yanis Hamdali completed his Master's degree M.Sc. in International Business Administration at the European University Viadrina and Tartu University, Estonia. His research has received awards including the Best Ph.D. Paper Award from the Strategy Practice Interest Group and the Innovation Award from the Mayor of Frankfurt.
Prior to his academic career, Hamdali worked in digital transformation roles at Bayer and was involved in two successful startups. He still advises startups on strategic growth issues and teaches at various universities in Germany with a focus on innovation management and international management.
Rupert Hasenzagl has been working since 1998 as an independent management consultant and as a lecturer at various universities and universities of applied sciences on topics including: Group Dynamics, Change Management, Innovation and Technology Management. From 2010 to 2017, he was a professor of management at AKAD University.
His focus is on leadership training and development, social competence, strategy and organizational consulting, change management and innovation, logistics and supply chain, management, systemic coaching.
Arne Keller is a postdoctoral researcher in the research area of Leadership & Strategy at the Institute of Management Science at the TU Wien. He received a B.Sc. in Business Administration and an M.Sc. in Management & Marketing from Freie Universität Berlin, where he earned a Dr. rer. pol. (Doctor of Economics).
His research interests lie at the intersection of strategic management, organizational theory and innovation management. In particular, he is concerned with the characteristics and dynamics of organizational competencies, strategic responses to technological change, organizational inertia, ambidextry, and the governance of strategic alliances.
Astrid Kleinhanns-Rollé is a university assistant (postdoc) at the Leadership & Strategy Research Group at the Institute of Management Science at the TU Wien. As Managing Director, she co-founded the WU Executive Academy at the Vienna University of Economics and Business in 2004 and led the business school over 16 years to become an internationally recognized provider of management and leadership development. Prior to that, she worked as a management consultant for the Boston Consulting Group.
Astrid Kleinhanns-Rollé spent academic research periods at Harvard University (Program On Negotiation), MIT Sloan School of Management (Leaders for Manufacturing Program) and the National University of Singapore (Center of Best Practices). Her teaching and research activities include Online Education & Learning, Leadership Development, and Virtual Teams. She received her PhD in Economics from Johannes Kepler University Linz in cooperation with MIT Sloan School of Management.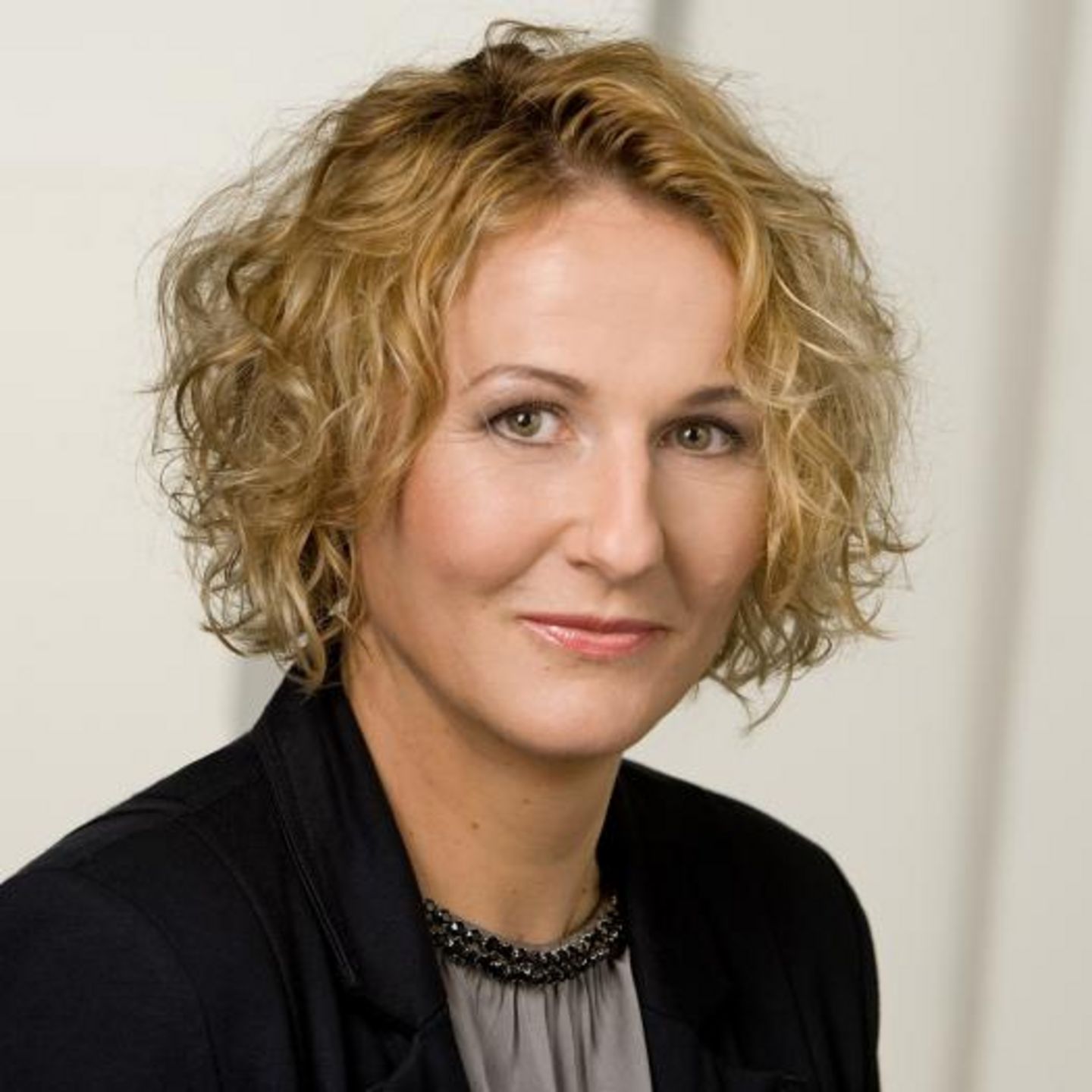 Sabine Köszegi has been a professor at the Institute for Management Sciences, opens an external URL in a new window at TU Wien since 2009, where she heads the Department of Labor Science and Organization. She studied business administration at WU Wien and the University of Illinois (USA) and received her PhD in social and economic sciences from the University of Vienna.
She heads the interdisciplinary Doctoral College (DC) on Trust in Robots – Trusting Robots, opens an external URL in a new window and is academic director oft he MBA program Innovation, Digitalization, and Entrepreneurship.
Her research focuses on Social Robotics, New World of Work and Organization and Gender Studies. She is currently working on new information and communication technologies (digitization and robotics) and managing conflicts within and between organizations.
As a member of the High-Level Expert Group on AI of the European Commission, opens an external URL in a new window and Chair of the Austrian Council of Robotics and Artificial Intelligence, opens an external URL in a new window Prof. Köszegi is represented on renowned committees.
Core Modules: Management & Technology Essentials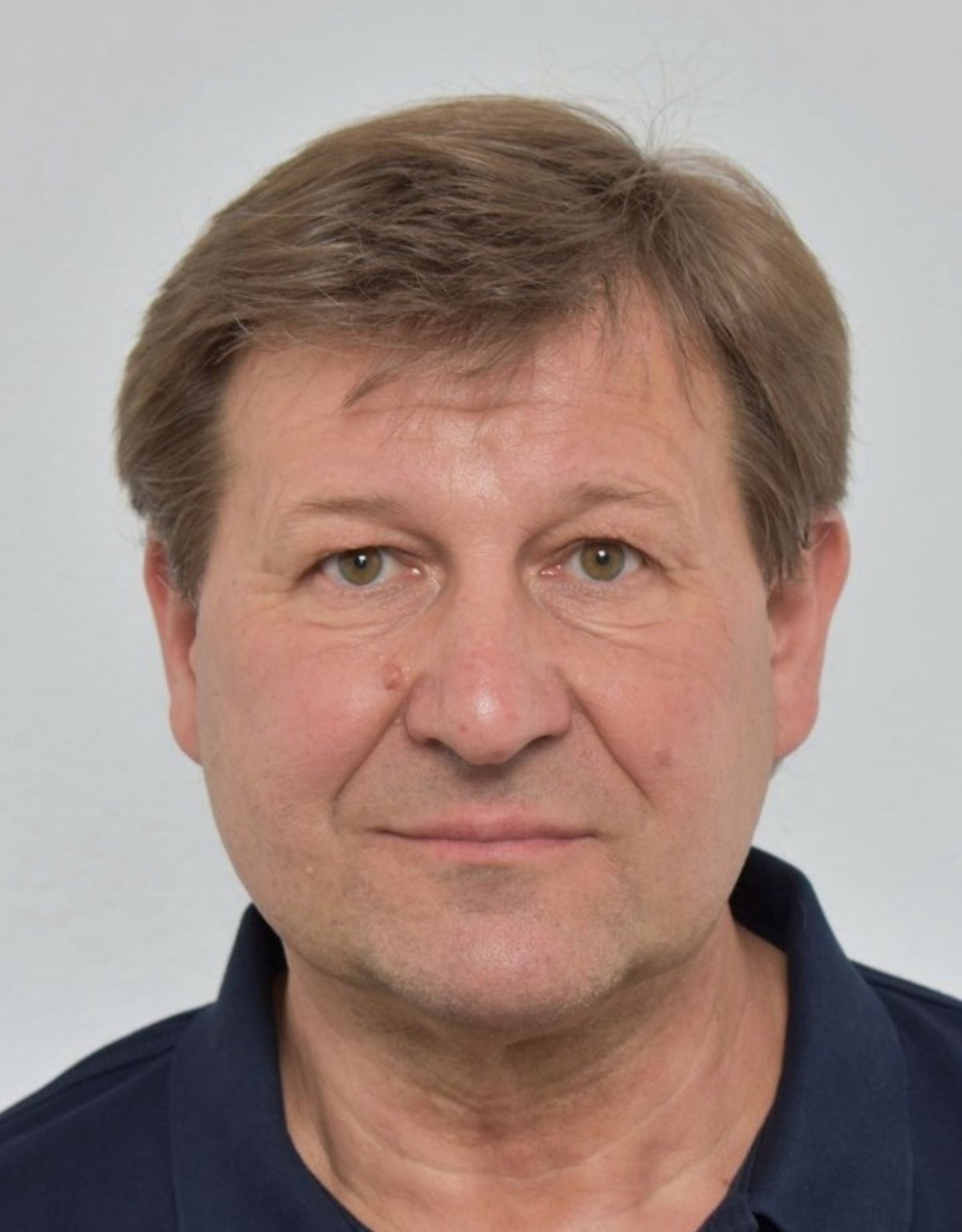 Helmut Aigner studied business administration in Graz and was subsequently an assistant at the Vienna University of Economics and Business Administration for 5 years. For more than 20 years he has been a lecturer in the field of MBA/Corporate Finance at the Danube University Krems and at the TU Wien.
In practice, Dr. Aigner is involved in projects with a focus on Mergers & Acquisitions, Strategic Planning, Controlling, Accounting, Financial Management, Management Information Systems, Feasibility Studies, Company Analysis, and Business Valuation.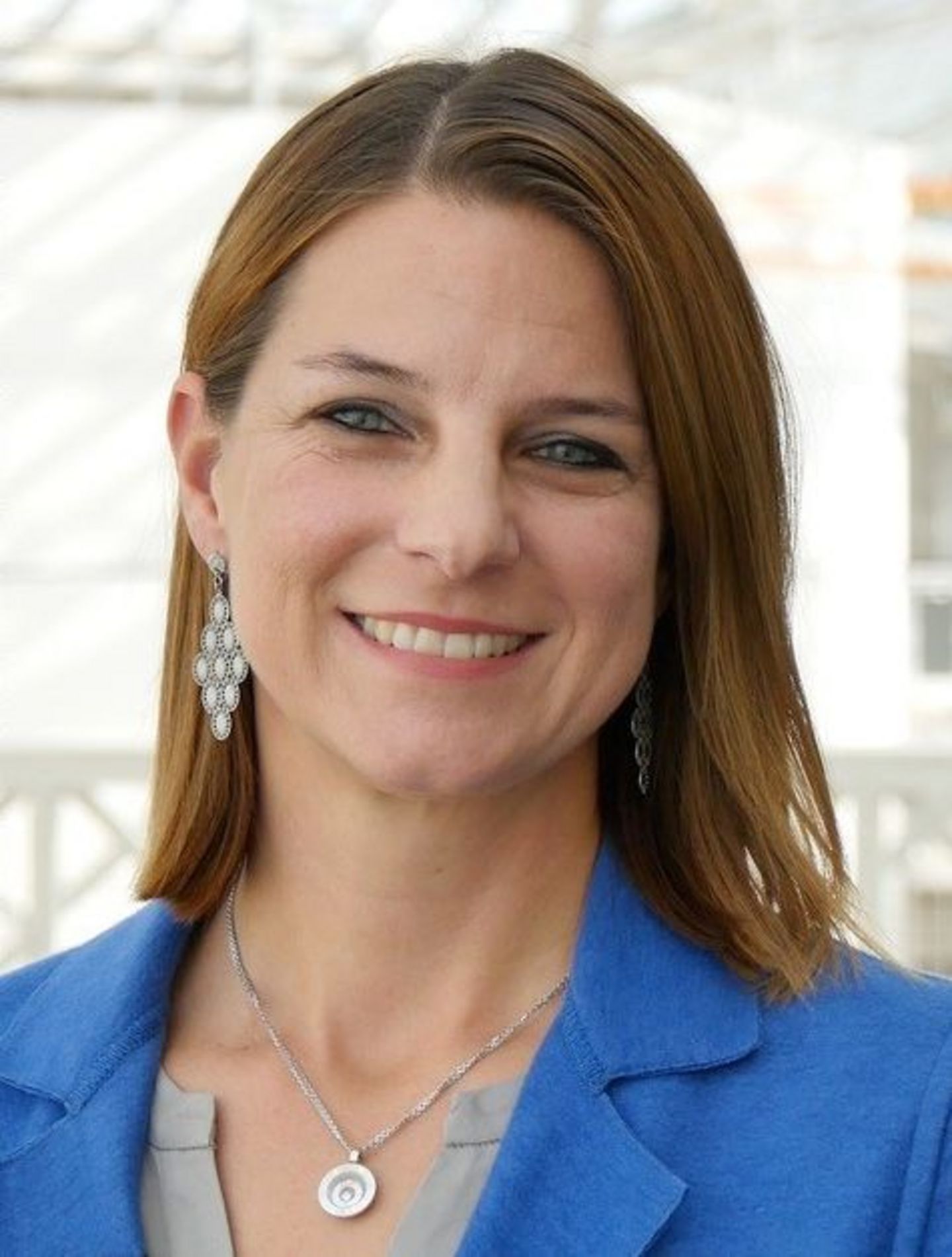 Tina C. Ambos is Professor of International Management and the Director of the i2i Hub for Intrapreneurship and Innovation at the University of Geneva.
Between 2013 - 2015 she was professor of strategy at the University of Sussex and from 2010 to 2013 she held the chair of the Department of International Management at Johannes Kepler University Linz (Austria). Prior to that she held positions at WU Vienna, the University of Edinburgh and London Business School.
Prof. Ambos' research and teaching interests include knowledge management, innovation and strategic management of internationally dispersed organizations. During her career she has worked with several multinational corporations, entrepreneurial technology firms, and international organizations on research and consulting projects.
Anton Burger studied business administration at the Vienna University of Economics and Business Administration, was a research assistant at the University of Vienna and habilitated there in 1991 with a thesis on decision-oriented cost accounting for flexibly automated manufacturing. Subsequently, he was a professor at the Universities of Cologne and Münster; since 1993, he has held the Chair of ABWL and Corporate Accounting in Ingolstadt. Furthermore, he is a lecturer at Danube University Krems and TU Wien.
His research areas are external corporate accounting, in particular international accounting, internal corporate accounting and controlling, as well as financial economics and insolvency.
Christian Garaus studied business administration at the Vienna University of Economics and Business with the specializations organizational behavior, change management and management and his doctoral Studies in Management at JKU with the focus on ambidexterity and dynamic capabilities.
He is assistant professor at the Institute of Marketing and Innovation at BOKU (University of Natural Resources and Life Sciences, Vienna). His research interests include open innovation & user innovation , new forms of organizing, platform economy, organizational ambidexterity and rewards and motivation.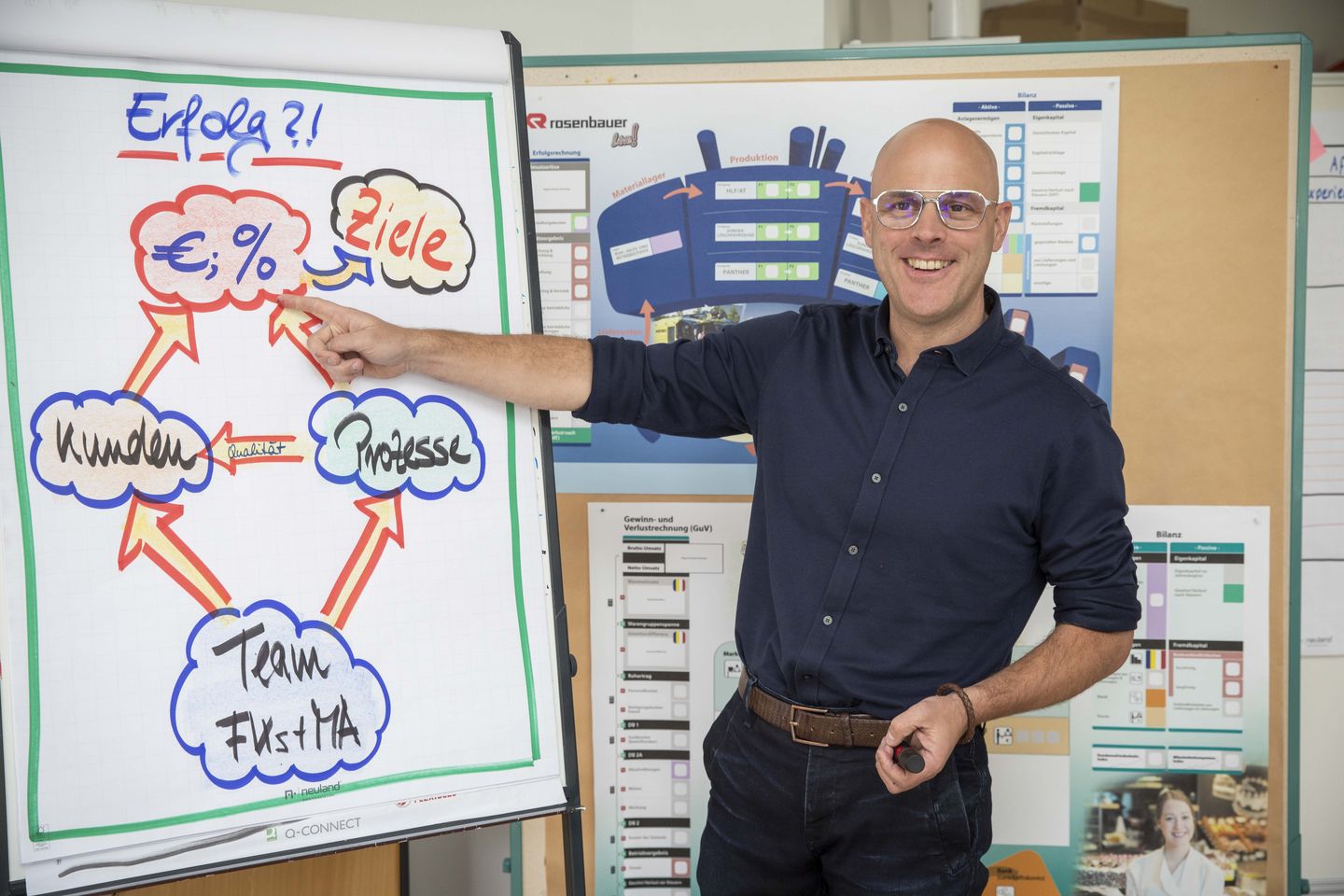 After his business administration vocational training in the banking sector and his studies in economics at the University of Heidelberg, Cornelius Geiger discovered business games and simulations. In 2000, he began to develop and conduct business games himself. Initially, the topics were mainly business administration, but the simulations became more and more multifaceted over time.
Today, Cornelius Geiger conducts such business games together with companies and universities both in German-speaking countries and internationally. True to his motto: "You don't have to be serious to deal with "serious" topics!" the simulations create a positive atmosphere in which learning is fun. In this way, one can gain valuable practical experience in a playful way and without risks.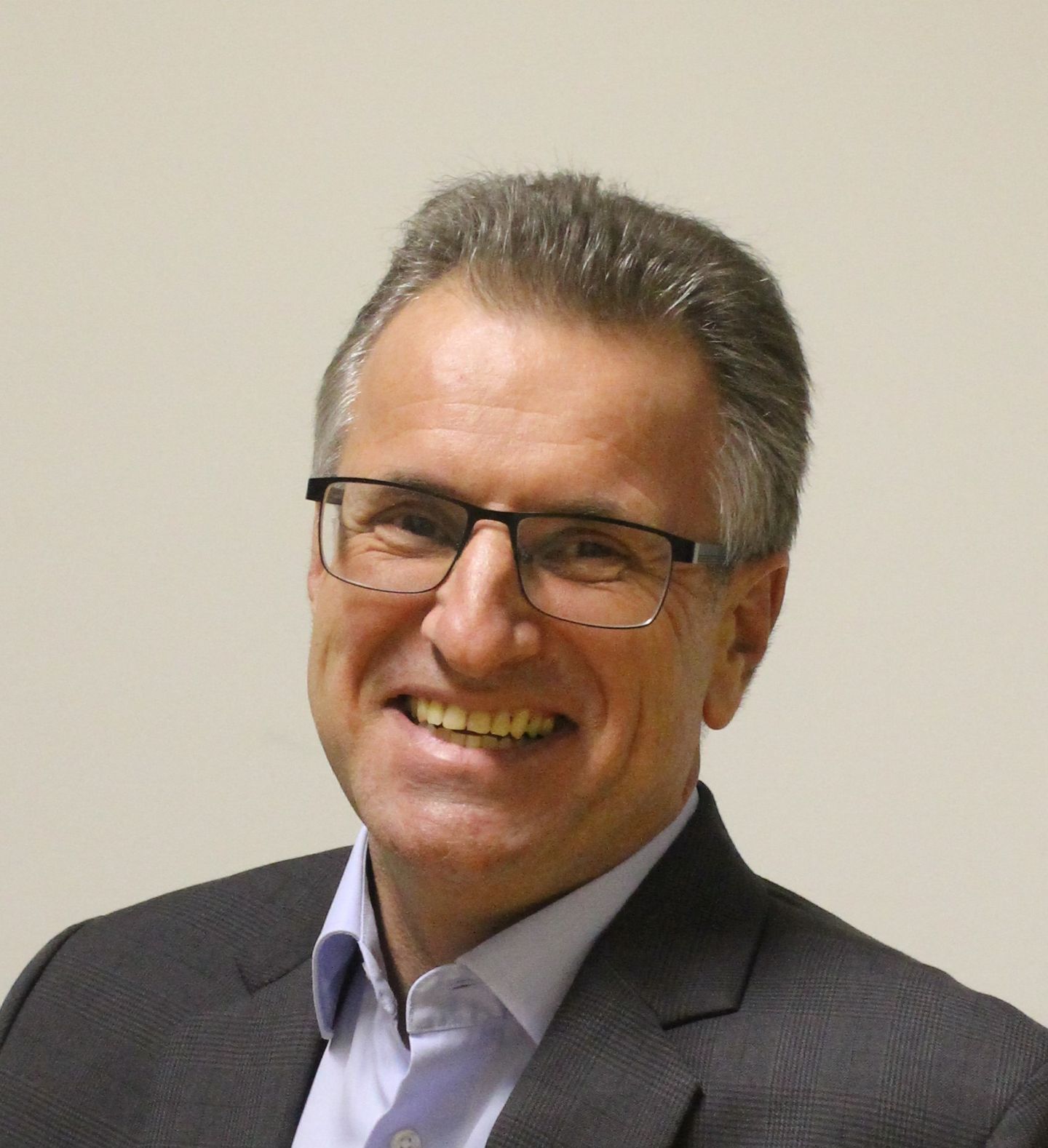 Roland Gutmann is the company founder of accounting for funding e. U..
From 2007-2011 he was Head of Business Administration and Corporate Controlling at the Austrian Institute of Technology and responsible, among other things, for the ongoing accounting of funding projects and the submission of method certification for EU funding projects.
Prior to that he worked for Österreichische Post AG as Head of Cost Accounting (1998-2007) and and from 1995 to 1998 Head of Business Administration at Lauda Air AG.
He is a certified project manager according to IPMA Level C and undertakes teaching / lecturing activities in the field of accounting and management control (cost accounting) as well as controlling.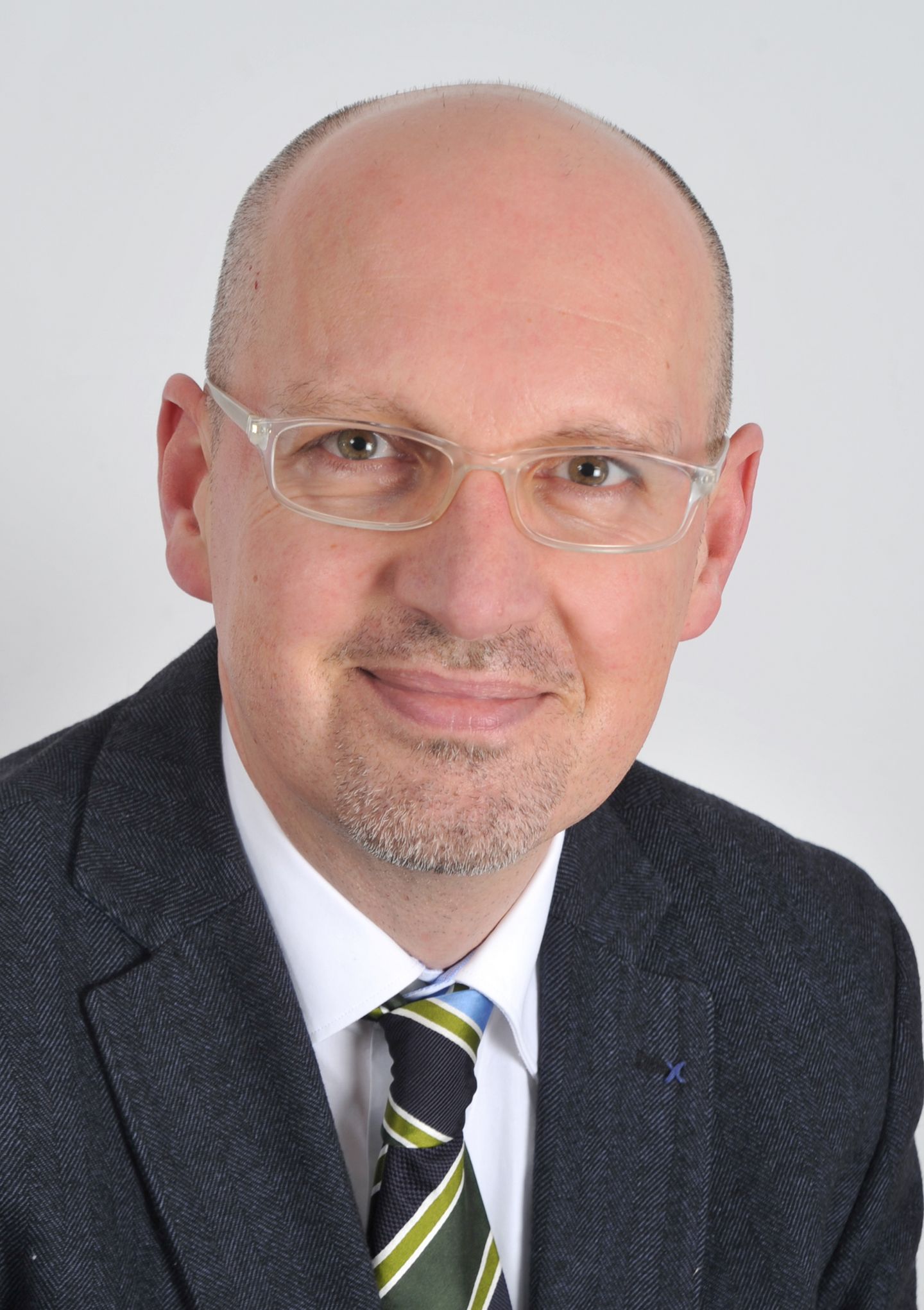 Karl-Heinz Leitner is Senior Scientist at the Center for Innovation Systems & Policy at the Austrian Institute of Technology and Professor for Innovation Management at the Karl-Franzens-University Graz. His work focuses on strategy development, innovation management, entrepreneurship and research policy. Karl-Heinz Leitner has conducted numerous research and consulting projects for companies, ministries, interest groups and the European Union.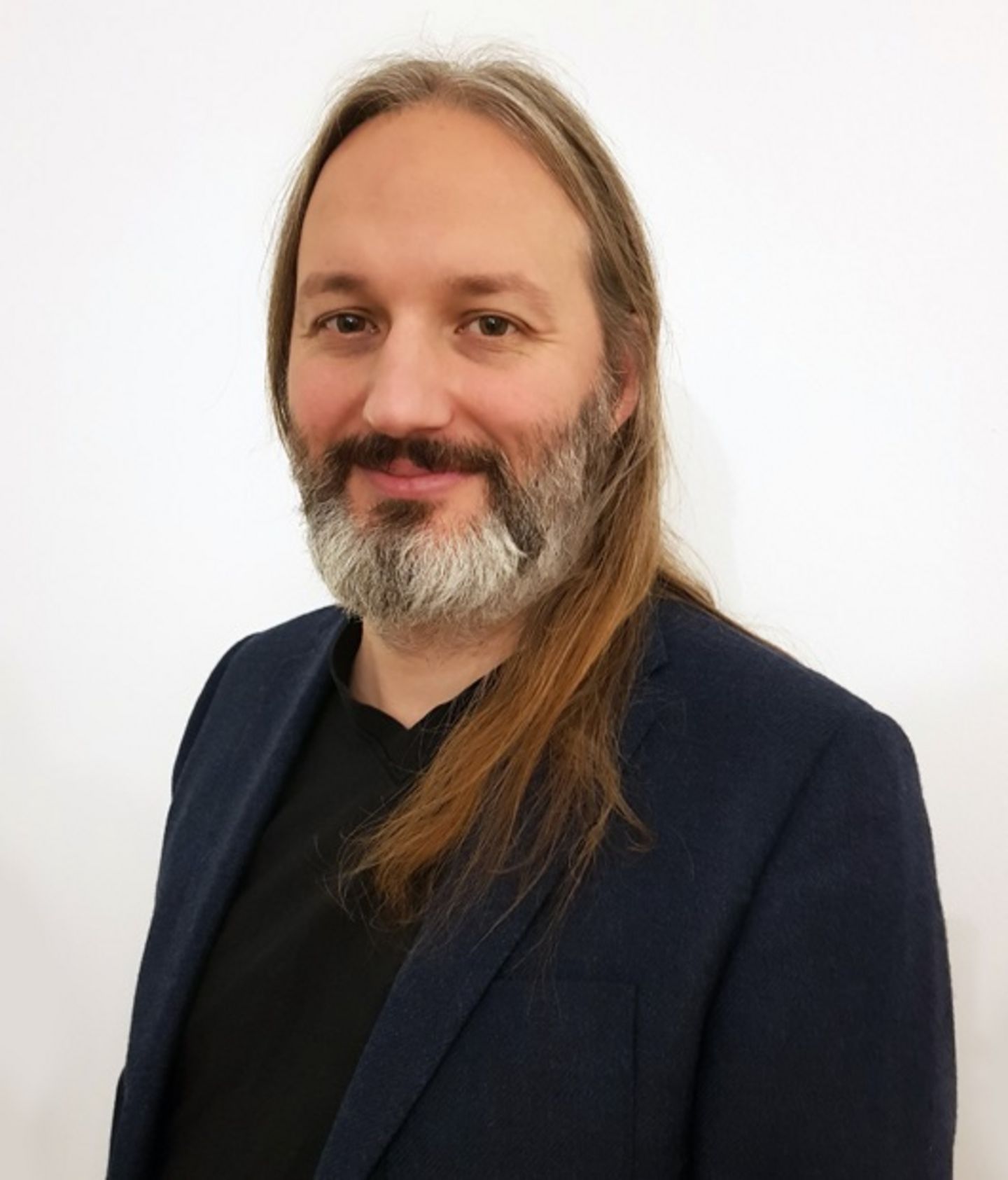 Klaus Nordhausen is a University Lecturer in Statistics at the University of Jyväskylä, Finland.
From 2017-2019 he used to be Assistant Professor at the Institut für Stochastik und Wirtschaftsmathematik and from 2019 to 2021 Associate Professor for Computational Statistics at the TU Wien.
His main research interests are supervised and unsupervised dimension reduction, blind source separation, independent components analysis, robust and nonparametric methods and computational statistics.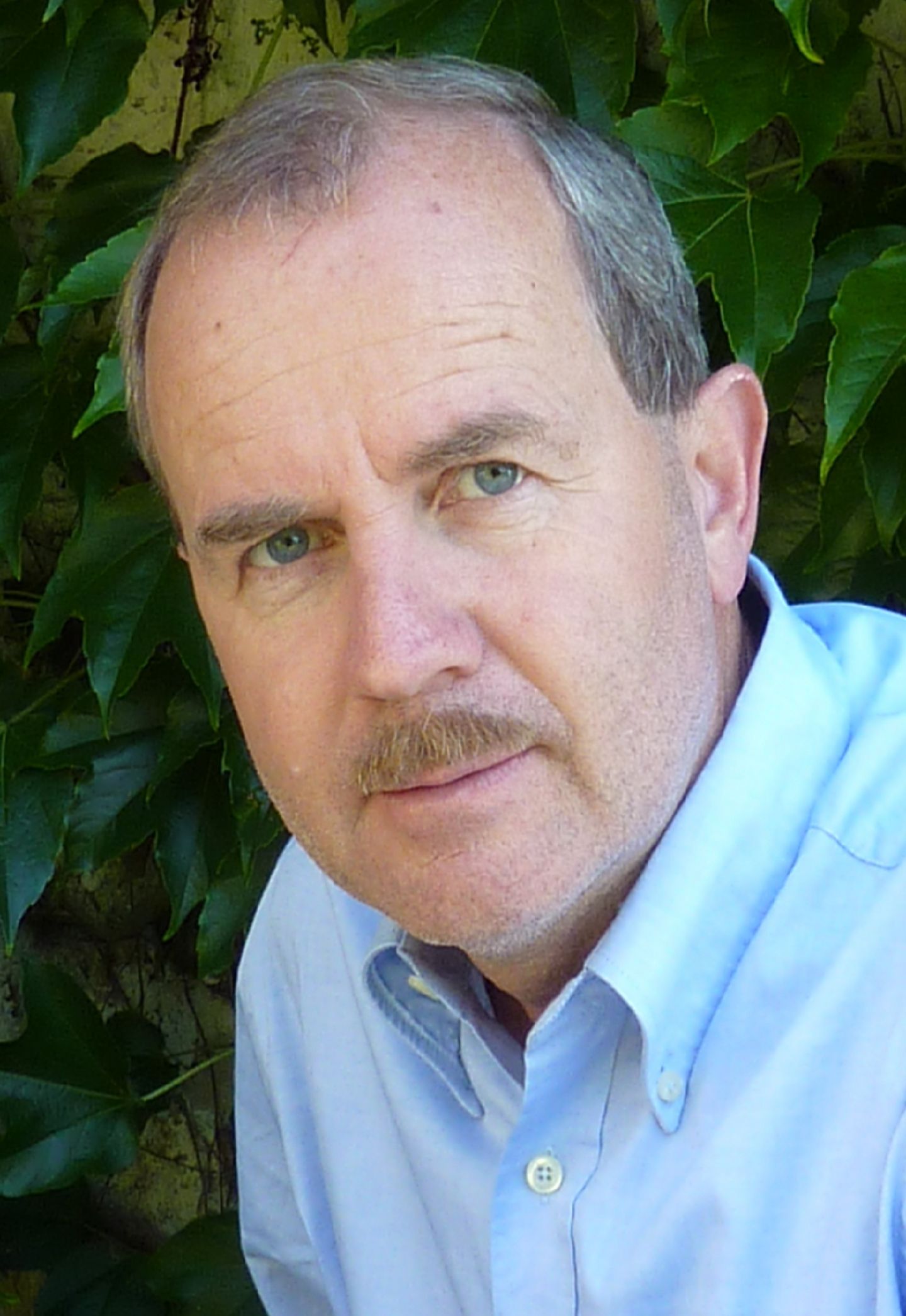 Ferry Stocker studied Commercial Science at the Vienna University of Economics and Business Administration, where he subsequently earned a doctorate in Economics. From 1987 to 1997, he was an assistant at the Institute for Economic Theory and Policy at the Vienna University of Economics and Business Administration.
From 1994 to 2016, he was Head of Department for Economics at the FH Wiener Neustadt.
His main research interests are European Integration, in particular European Monetary Integration Applied Microeconomics ('Managerial Economics') and Didactics of Economics.
Ferry Stocker is a lecturer in economics at the Vienna University of Economics and Business Administration of the TU Wien and at the Danube University Krems.
Master Class Innovation, Digitalization & Entrepreneurship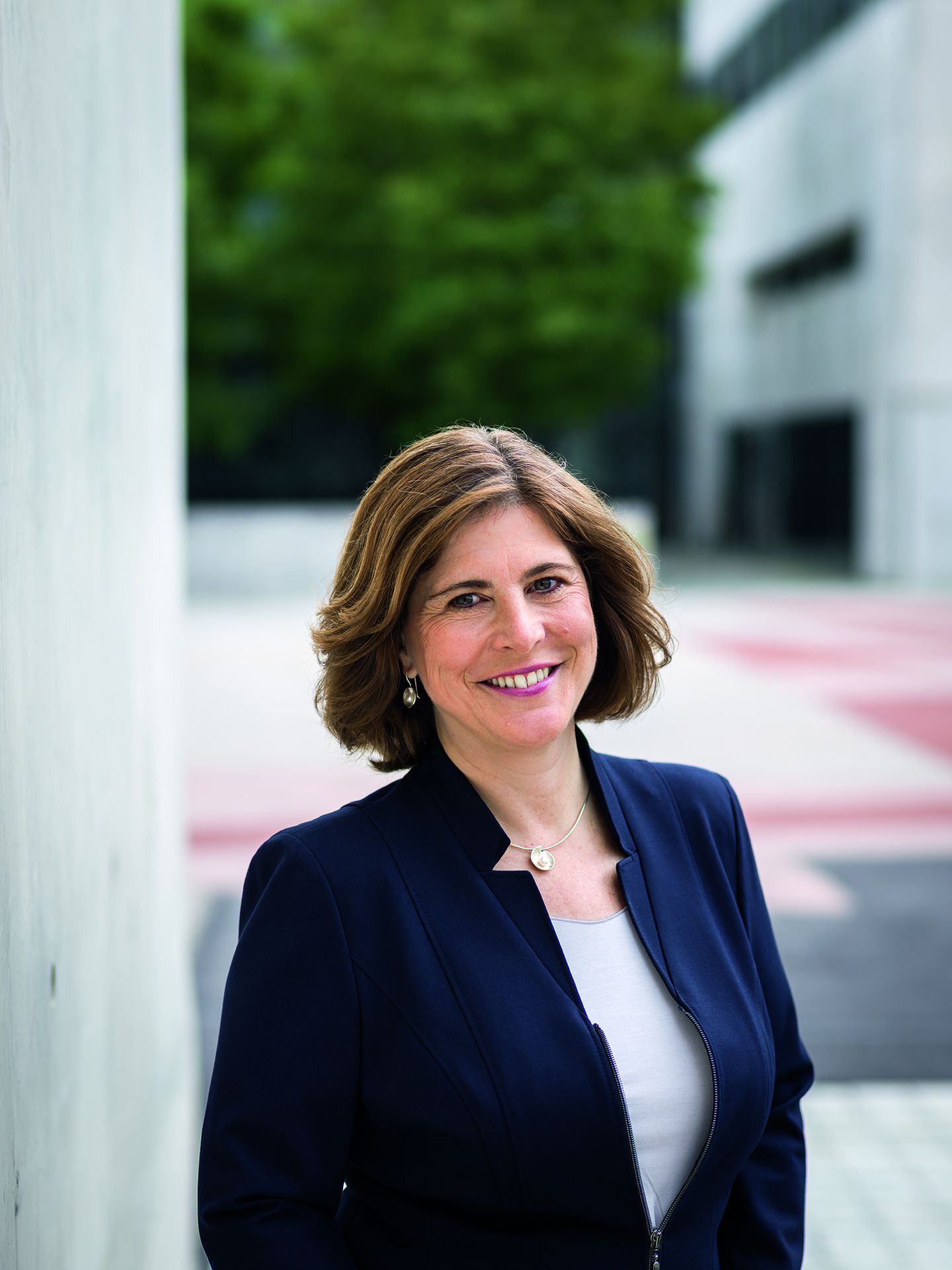 Doris Agneter has been CEO at 'N.vest Unternehmensfinanzierungen des Landes NÖ GmbH' for 15 years. She received her doctorate in technical sciences in 1990 and previously graduated from the TU Wien with a degree in engineering. Doris Agneter is also CEO of Tecnet Equity and NÖBEG and Advisory Board of EIT Manufacturing. In 2018, she won the Female Investor Award as Fund Manager of the Year.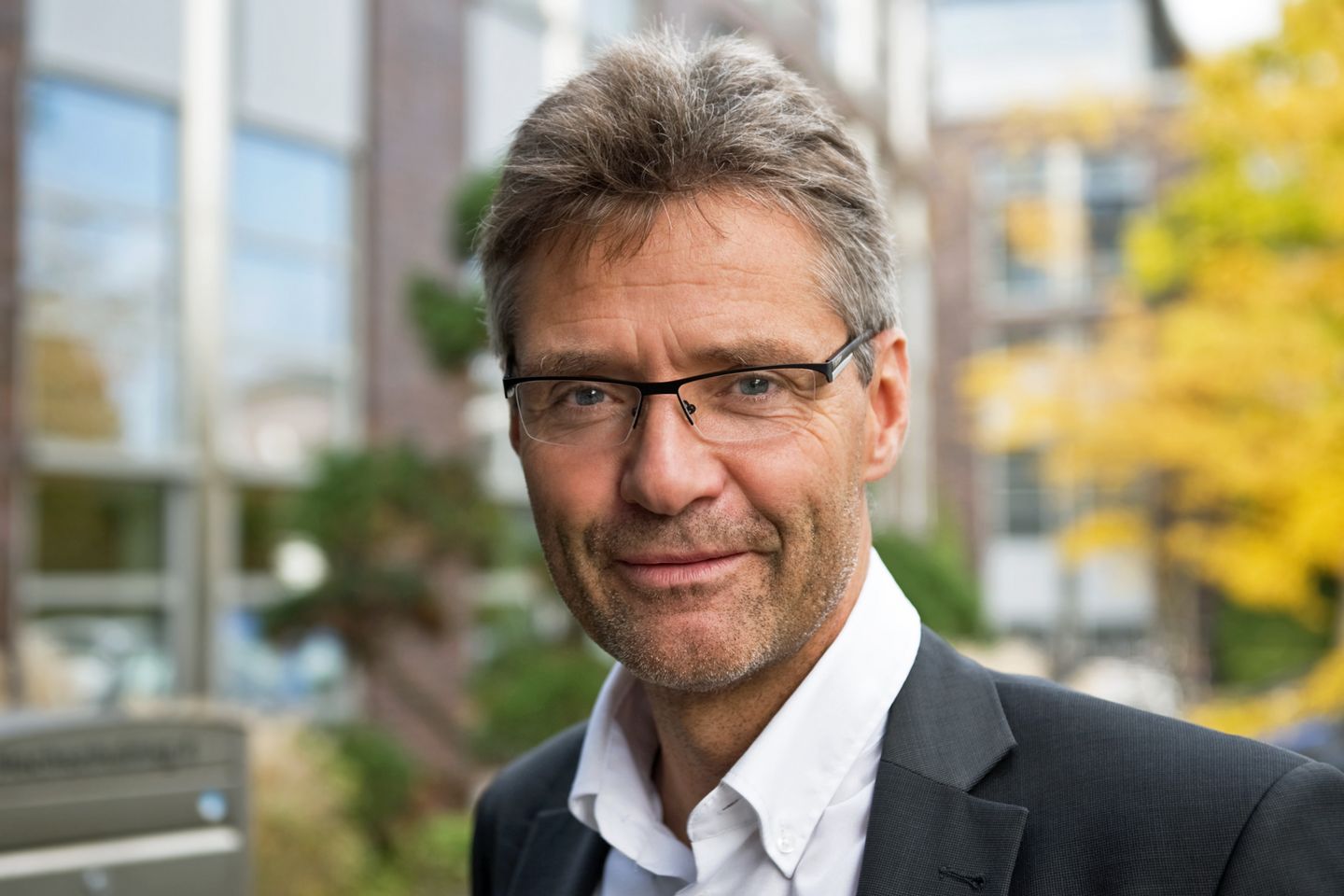 Jörg Freiling is Full Professor at the University of Bremen, Faculty for Business Studies and Economics, LEMEX Chair in Small Business and Entrepreneurship. He graduated in Business & Economics at Bochum University and holds a PhD in Business & Economics as well as a second doctorate (habilitation) from Bochum University. His research focuses transnational entrepreneurship, immigrant entrepreneurship, corporate entrepreneurship, entrepreneurial ecosystems, entrepreneurial support systems, competence-based management, and business model innovations.
Heimo Hammer is founder and CEO of kraftwerk, an agency for communication and co-founder of Next One GmbH.
Previously, he worked in marketing at Siemens, among others, and maintains numerous lecturing engagements at the WU Vienna, the WIFI Institute and the Fast Forward Forum. From 2018 to 2020, he was a board member of the Content Marketing Forum.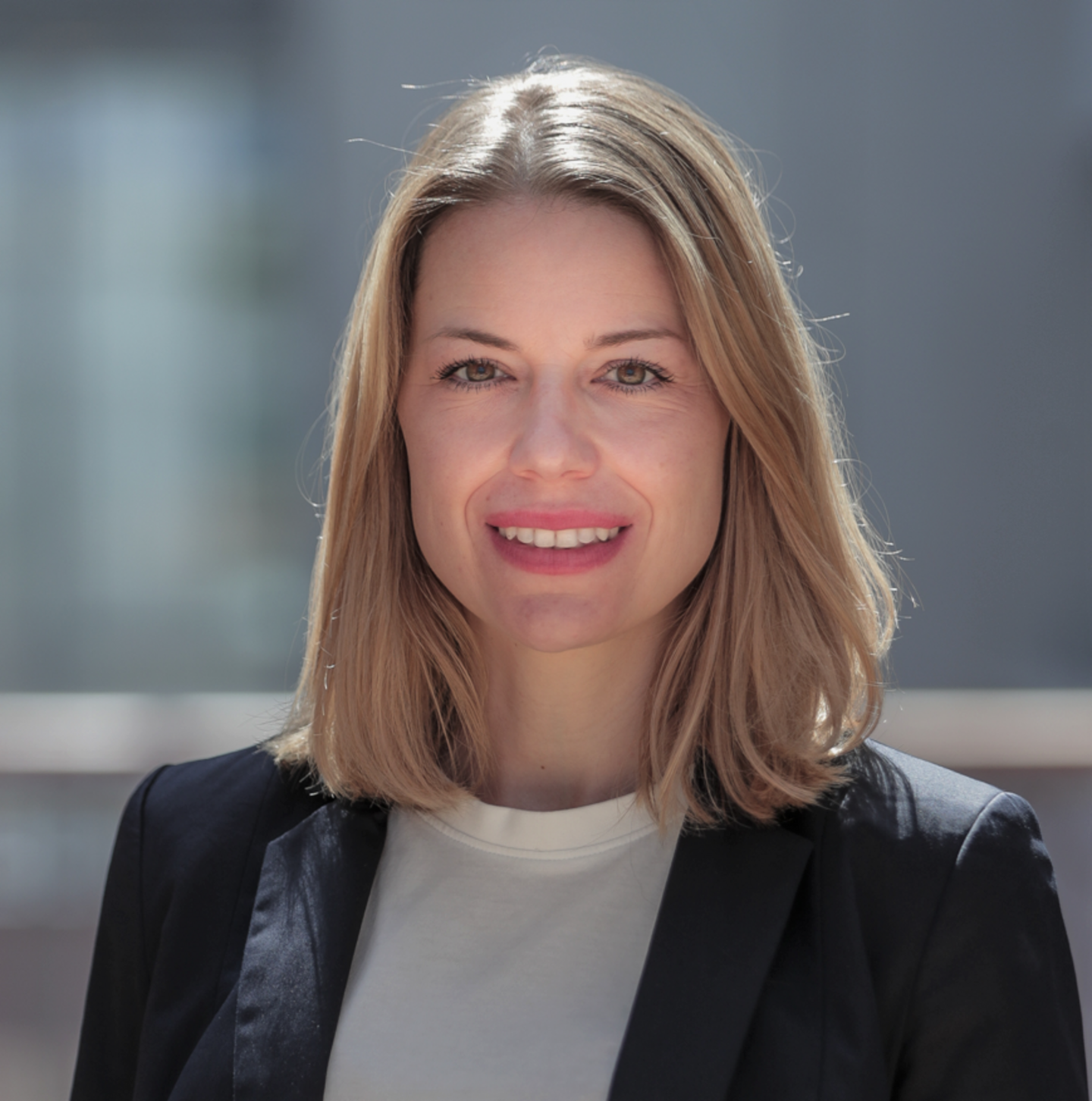 Renate Kratochvil is a Postdoctoral Research Fellow in Strategy and Entrepreneurship at BI Norwegian Business School, in Oslo. She conducts research on strategy formulation, strategic change and received her PhD in Economics and Social Sciences from WU Vienna in 2018. Renate Kratochvil taught at Vrije Universiteit Amsterdam and previously at WU Vienna from 2014-2017. She is the winner of numerous awards, such as the Best PhD Proposal 2016 award from the European International Business Academy.
Stefan Kreppel has been Head of Open Innovation at P21st at Palfinger AG since 2018. He holds an MBA in Strategic Management and Entrepreneurship and a Dipl.-Ing. in Civil Engineering and has been a lecturer at the TU Wien and TU Graz in Innovation and Design Thinking and Business Model and Finance since 2015.
He is also a start-up mentor and coach, speaker at various events such as the Pioneers Festival and due to his expertise in the various fields of innovation, he is also successful with his own inventions and ventures. In 2014, he was nominated as a Young Global Leader of the World Economic Forum.
Philipp Smole has been Vice President Corporate Incubator P21st at Palfinger AG since 2018.
He studied Technical Physics at the TU Wien and consequently received his PhD in Solid State Physics in 2004. Prior to his position at Palfinger AG, he worked as Technical Lead New Value Spaces at Philips. Philipp Smole holds numerous patents and has various lecturing activities in connection with his fields of activity.
The above faculty represent a selection of our lecturers.