Engineering Management
In cooperation with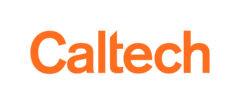 Lead international teams in a tech-driven environment.
As one of the most important influencers, technical processes and engineers need to be on the cutting edge in strategic planning, tactical decision making, and long-term success. With this program you will acquire the necessary skills to face the current global challenges!
If you want to pursue an international career as an engineer, the Executive MBA Engineering Management qualifies you as a sought-after professional in the production and technology sector. As a prospective manager, you will not only impress with your strong management skills and production know-how. You also impress with excellent skills in budgeting, cost planning and the evaluation of quality standards. Interdisciplinary skills that will advance you in project management, quality management or engineering project management. On top of that, your leadership skills will be strengthened and further developed. You will be trained and taught at the TU Wien as well as at the California Institute of Technology (Caltech).
With the Executive MBA Engineering Management you can specialize in one of three areas. Choose between the following 13-day master classes, all taught by international experts at Caltech in Pasadena:
Specializations in Engineering Management
Final Degree: Executive Master of Business Administration (EMBA) in Management & Technology
ECTS Credits: 92
Duration: 3 semesters + Master's Thesis
Structure: Part-time, blocked in modules
Language: English
Tuition Fee: EUR 32,900.00 (VAT exempt, excl. expenses for travel and accommodation), -10% Reduction for TU Wien Graduates
Admission Requirements: First academic degree; 3 years of work experience; personal interview
*) Persons holding an equivalent educational and professional qualification may also be admitted.
Locations: TU Wien, surrounding area of Vienna, Caltech Pasadena, online
Academic Director: Ao.Univ.Prof. Dipl.-Ing. Dr.techn. Kurt Matyas & Ing. Mag. Hannes Hunschofsky, MBA
If you choose Operations & Supply Chain Management:
Get deep insights into global supply chains, from multi-tier suppliers to final & reverse logistics, trends, strategic & tactical systems in operations & supply chains and all influencing factors
Deepen your knowledge on finance & accounting, valuation, economic statements & analytics, new ways to look at operating costs & methods
If you choose Deep Tech:
Master techniques for building and executing an innovation agenda at the product, enterprise, and industry levels to maintain a competitive edge in the market
Learn to design competitive business models using systems thinking and strategic options to create new value propositions
Deepen or expand the ability to have a say and make decisions on management issues and new technologies
If you choose Systems Engineering:
Architect systems, sub-systems, interfaces and interactions, hierarchies and hand-offs
Asses the maturity of technologies and interfaces between technologies
Evolve innovative design approaches for performance and trade-offs while managing change
Engineer for specialized outcomes such as Design for Manufacturing, Design-to-Cost, Maintainability and Useability
Possibility to choose from three top tech-specializations: Deep Tech, Systems Engineering, Operations & Supply Chain Management
Outstanding learning experience at the Caltech campus in Pasadena
International and experienced lecturers and small class sizes
Personal training on soft skills and leadership development in Vienna
Improvement of business skills and project management
This MBA is the right choice for you if you ...
want to develop innovative fundamental models and concepts within the given framework.

want to be challenged to perform economic analysis for real-world strategic and tactical actions

want to put your newly acquired knowledge into practice

want to assume or advance in a leadership position in the engineering industry
We particularly address persons with professional backgrounds in the following areas ...
Transport, Mobility and Logistics
Productions and Operations
Systems Engineering, IT and Programming
Data Science and Business Analytics
Public service, municipalities, engineering offices or consulting companies
For suitable applicants for the upcoming program start in March 2024 we offer the opportunity to apply for two different TU Wien ACE scholarships ("Fast Forward" or "Women in Leadership"). You can find more information on the requirements & application options here.
Important Dates
Program Start: April 6, 2024
Application Deadline: February 18, 2024