Resource and Waste Management for Circular Economy
Circular Design and Management of Packaging, Construction, Mobility & Electronics
Circular economy (CE) is an innovative way of thinking, looking at production and consumption in a more sustainable, connected way. Instead of the traditional linear approach, this model seeks to minimize waste and keep resources in circulation. The CE model benefits people and the planet by creating an interdependent and responsible ecosystem for everyone.
The first module on Circular Design and Management of Packaging, Construction, Mobility & Electronics (module A) of the new Master's program "Resource and Waste Management for Circular Economy", which is currently under development, will be offered within the framework of a Summer School. Module A can be completed indepently of the Master's Programme and participants will be awarded with a certificate from TU Wien.
Winter School
February 19 - March 1, 2024
(Recommended arrival in Vienna: February 18, 2024)
Module A: Circular Design and Management of Packaging, Construction, Mobility & Electronics
The participants of module A will learn the manifold aspects (policy, legislation, technology, logistics, and economics) of Circular Economy. Besides the theoretical background, best practices of CE for different sectors of our economy (construction, mobility, electronics and packaging) are introduced and discussed. Moreover, module A is completed by technical visits of the industry.
Monday, February 19th
Welcome and Introduction (Christoph Scharff & Johann Fellner, TU Wien)
Policy and Principles of the Circular Economy Concept (Karl Falkenberg, EU Commission, ret.)
Clean Cycles and Final Sinks - A Perquisite for Circular Economy (Helmut Rechberger, TU Wien)
Tuesday, February 20th
Circular Economy in the Packaging Sector I – from design to recycling (Christoph Scharff, TU Wien; Sabine Nadherny-Borutin, Plastics Europe Austria; Manfred TACKER, packforce)
Wednesday, February 21st
Circular Economy in. the Packaging Sector II – recycling of plastics and paper (Werner Kruschitz; Wolfgang Hofer, OMV; Thomas Greigeritsch, MM Service GmbH)
Thursday, February 22nd
Circular Economy in the PACKAGING SECTOR III - Technical visits to sorting and recycling facilities for packaging waste (plastics and paper)
Friday, February 23rd
Circular Economy in BUILDINGS, INFRASTRUCTURE AND MOBILITY I – Buildings (Arne Ragossnig, RM Umweltkonsulenten ZT GmbH & ISWA Austria; Johannes KISSER, alchemia nova)
Schedule is subject to change
Monday, February 26th
Circular Economy in BUILDINGS, INFRASTRUCTURE AND MOBILITY II – Public Transport & Infrastructure

Circularity and Decarbonisation of a Public Transport Provider (Eva Keuschnig, Wiener Linien)
Case studies of Implementing Sustainable Resource Management and Circularity in Public Transport (Hans Daxbeck, RMA)
Tuesday, February 27th
Circular Economy in BUILDINGS, INFRACTURE AND MOBILITY III – Automotive

Circular and Climate-Neutral Mobility - The Case of Vehicles (Hanno BUCHNER, Magna Steyr Fahrzeugtechnik)
Recycling of BEV Batteries (Thomas Nigl, Leoben University & Bettina Rutrecht, K1-MET)
Wednesday, February 28th
Digitalization of the Circular Economy and Recycling of Electronics I –
Re-use and Recycling of Waste Electric and Electronic Equipment (Kerstin KUCHTA, TU Hamburg; Matthias NEITSCH, RepaNet )
Thursday, February 29th
Digitalization of the Circular Economy and Recycling of Electronics II –
Tracking and Digitization of Material Flows (Michaela Heigl & Felix Badura, digi-Cycle ; Andreas Opelt, Saubermacher)
Friday, March 1st
Technical Visits to Waste Recycling Facilities and Car Manufacturer

Schedule is subject to change
For a positive completion of the summer school, a project work on the design and implementation of circular economy measures for an industry/company or authority has to be accomplished. The project report (approx. 25-30 A4 pages) should include specific measures of how to implement circular economy in a defined business or use case (e.g., road map for CE).
Key Facts
The winter school takes place in a small group (15-25 participants) in order to enable an intensive elaboration of the topic and to cater to individual needs and create an atmosphere of personal exchange. The faculty of summer school is composed of renowned experts in Circular Economy based in industry, administration, and university.
Didactics: theoretical contents (incl. relevant legislation), case studies-based learning, field visits at the industry, collegial case consultation, reflections and discussions.
Our academic lecturers are renowned researchers and scholars who have made significant contributions to the field of circular economy through their publications and expertise. In addition, we have carefully selected industry professionals who have successfully implemented circular economy practices in their respective sectors. Their practical experience and first-hand knowledge of the challenges and opportunities in these fields will enrich your learning experience and provide you with valuable industry insights.
Certificate: 15 ECTS credits
Location: TU Wien
Language of Instruction: English
Tuition Fee: Students: € 3.500 | Professionals: € 5.200 (not including travel & accommodation costs or visa fees)
15% discount for ISWA & FEAD members | 10% discount for TU Wien ACE alumni
You will learn the relevant concepts and legislation behind Circular Economy;
You will learn how assess the current level of circularity of different sectors and how to enhance it by developing and implement Circular Economy strategies;
You will develop an understanding of important factors that need to be considered in order to unfold the full potential of Circular Economy;
You learn how modern tools (such as digitalization) could foster the circularity of materials;
You will gain a deep inside into best practice examples for Circular Economy in different sectors, namely Buildings, Infrastructure, Mobility, Packaging and Electronics;
You will get also familiar with potential limitations of the Circular Economy concept and the dynamics in recycling technologies.
Are you a professional or student (PhD) looking to transition into the exciting field of circular economy? Are you currently working in a different industry, but find yourself increasingly confronted with resource or waste management issues? Do you want to take on the sustainability challenges related to packaging, mobility, construction, or digitalization? Then this summer school is tailor-made for you!
We understand that professionals from various backgrounds are now faced with the urgent need to address sustainability issues in their respective fields. The circular economy provides a holistic and innovative approach to tackling these challenges head-on. By attending this summer school, you will gain the knowledge and skills necessary to navigate the complexities of circular economy in the specific contexts of packaging, mobility, buildings and infrastructure, electronics and digitalization.
Our program is designed to bridge the gap between your current professional expertise and the world of circular economy. Through a combination of lectures and case studies, we will explore how circular economy principles can be applied to these specific sectors. You will learn about innovative strategies, best practices, and cutting-edge technologies that are revolutionizing these industries and paving the way towards a more sustainable future.
Admission Requirements
Internationally recognized first degree in any field of study (bachelor's degree), or high school diploma and a minimum of two years relevant professional experience.
English language proficiency. Non-native speakers need to provide evidence of their language skills (e.g. CPE, IELTS, TOEFL).
Application Documents
Curriculum Vitae
Letter of Motivaiton (max. 2 pages)
Scans of:

High School Diploma
Academic Degree(s)
Other relevant certificates (e.g. proof of professional experience)
Passport

Digital Photo (284x 426 pixels, formats: jpg, png, gif)
Send the completed registration form along with your documents to rewace@tuwien.ac.at
Application Deadline
January 31st 2024
A limited number of 50% scholarships are available for participants from low and lower middle income countries, opens an external URL in a new window. To apply please indicate your need for financial aid on the registration form and include the following documents to your application:
an additional statement in your letter of motivation about why you should be chosen for the scholarship
your academic transcripts (grades)
a letter of endorsement
Submission Deadline: July 31, 2023 - Scholarship recipients will be notified by August 15, 2023.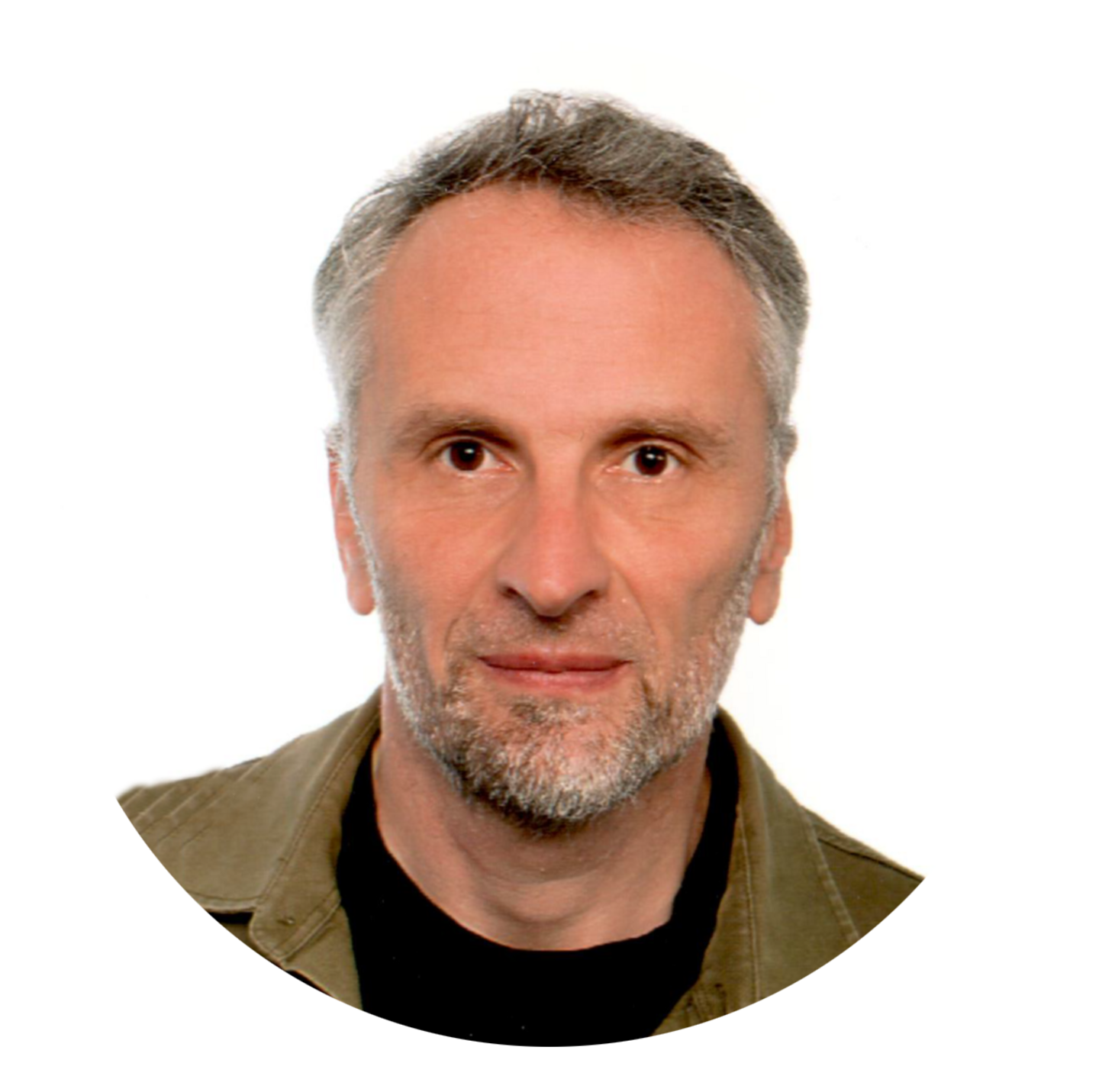 Johann Fellner is Associate Professor for Waste Management at TU Wien. Since 2012 he is heading the Christian Doppler Laboratory for Anthropogenic Resources, a temporary research center that aims at enhancing the sustainable utilization of man-made resources. Besides his work in different national and international organizations (ISWA International Solid Waste Association, IWWG International Waste Working Group, ÖWAV Austrian Association for Water and Waste Management) he is Associate Editor of Waste Management journal (Elsevier).
His educational background is Environmental Engineering with a strong focus on water and waste management. His research interests are the field of landfilling, thermal waste utilization, innovative waste analysis and waste management in developing countries. The overall goal of his methodologically oriented research is to optimize the anthropogenic metabolism in view of environmental protection and resource conservation.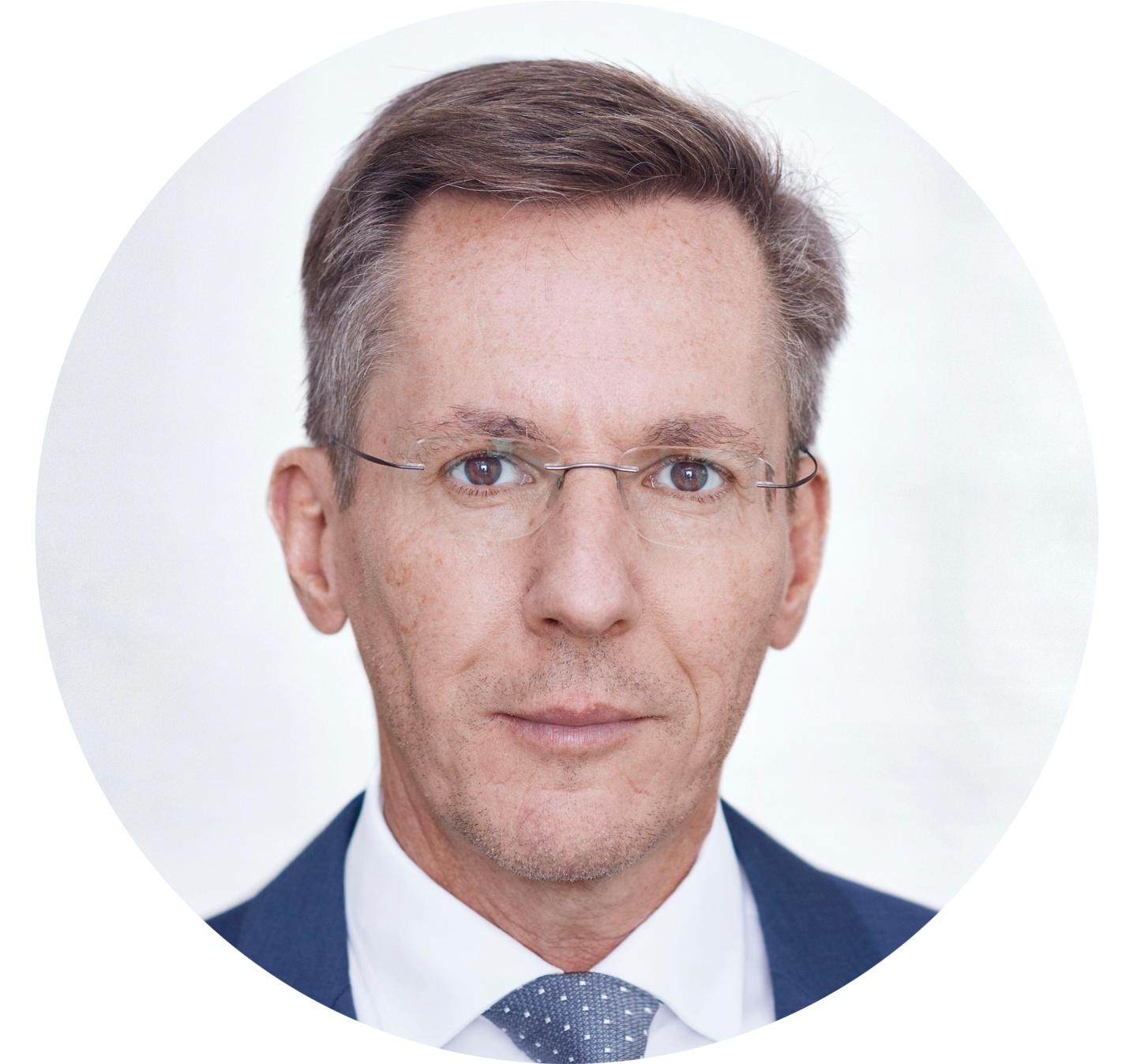 Christoph Scharff has been dedicated to waste management in both research and practice since 1984. He holds a doctoral degree in economic science and was instrumental in setting up the nationwide separate collection of packaging in Austria.
He is honorary professor for waste management at the Vienna University of Technology with a focus on collection logistics.
From 2008 – 2022, Christoph Scharff was CEO of ARA AG, one of Europe's leading EPR schemes for packaging wastes. From 2000 – 2002, he served as President of the International Solid Waste Association (ISWA). Christoph Scharff was the initiator and founder of the Circular Economy Coalition for Europe (CEC4Europe) and has been serving as chairman since 2015.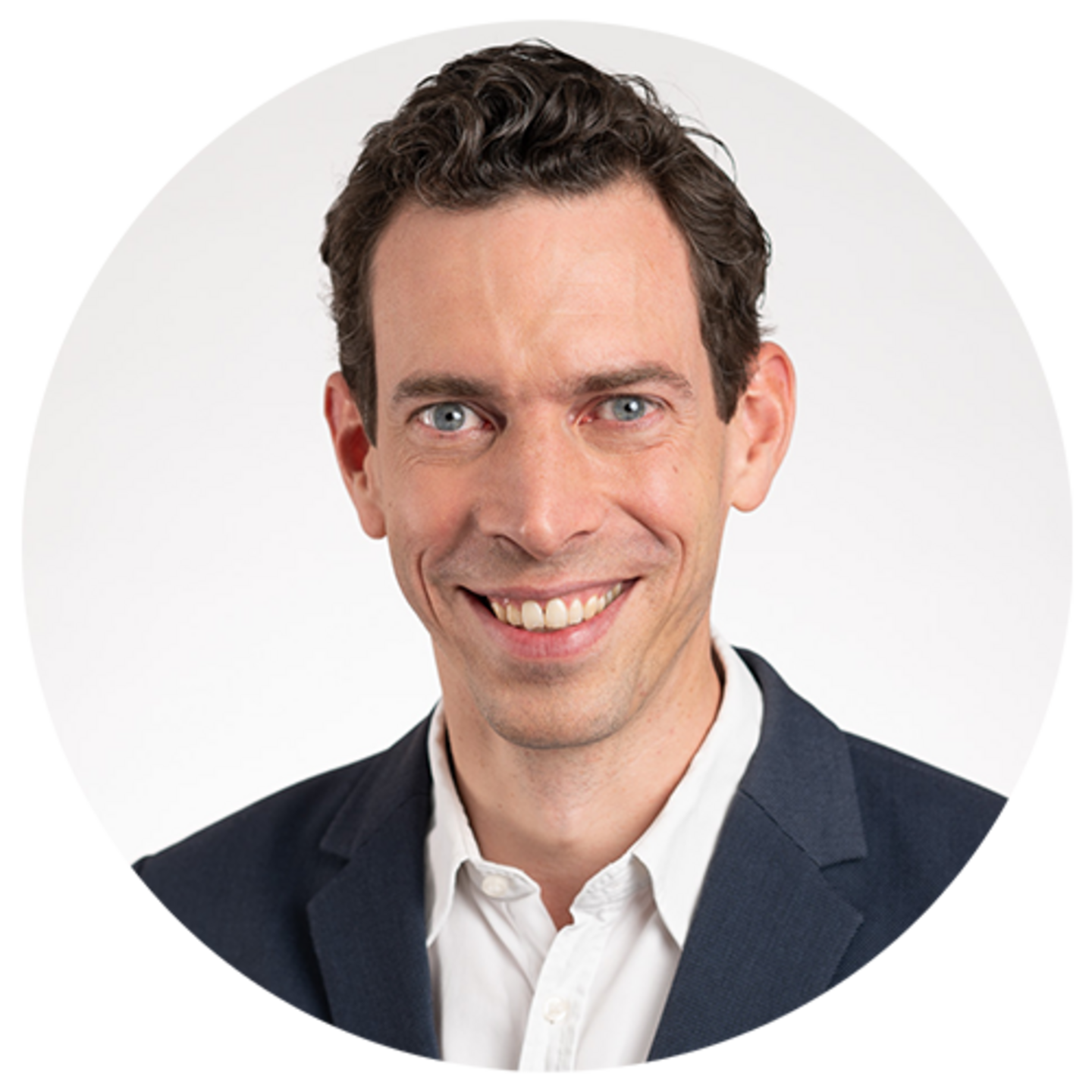 Felix Badura started his education at WU Vienna, where continued to work as research assistant at the Institute of Transport Economics before founding an online start-up in Berlin with three friends. Having sold the company ten years later, he turned to the area of Circular Economy, first as a project manager for digitalization projects within Altstoff Recycling Austria (focusing on e.g. machine vision in the sorting plant or dynamic route planning based on sensor data) and, since 2022, as Managing Director at the newly founded Digi-Cycle GmbH.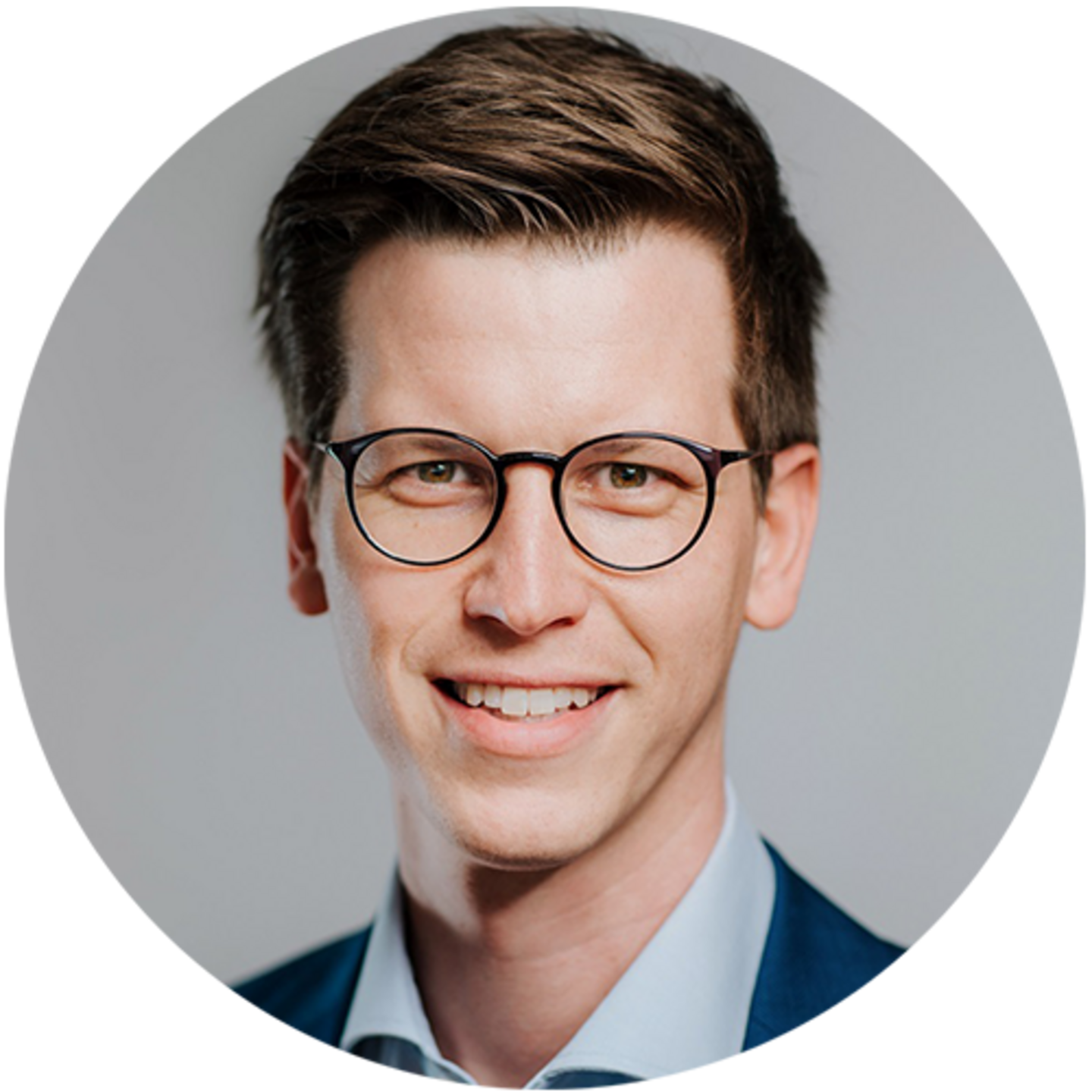 Hanno Buchner is Magna Steyr's Sr. Director Business Management, Corporate Development and Strategy. In this role he manages all aspects of strategy development and implementation. Additionally, he is in charge of activities concerning technology management and identification of new business fields and models.
Prior to his current role Buchner was Engagement Manager at McKinsey&Company, supporting clients in the Automotive and Machinery industry globally with a focus on strategy development and transformation.
He holds a degree in Physics/Material Science from the University of Technology in Graz and a doctoral degree from the University of Technology in Vienna.
Johann Daxbeck studied Business and Economics Education at the Vienna University of Economics and Business. Since 1988, he has worked on the issues of "Waste and Resource Management" and "Urban and Regional Material Metabolism", first at the EAWAG and then at the Vienna University of Technology. Since 2014 he has acted as Executive Chairman of the research association Resource Management Agency (RMA).
His focus in the field of waste management lies on the development and implementation of operational and regional waste management concepts, the analysis of the efficient use of resources and the development of scenarios for long-term effects as well as the evaluation of waste and environmental measures regarding raw material economy and ecological aspects.
His main focus in the field of resource management lies in the investigation of the urban metabolism. By developing an urban mining cadastre, he made a valuable contribution to the visualisation of the anthropogenic stock as the basis of urban mining.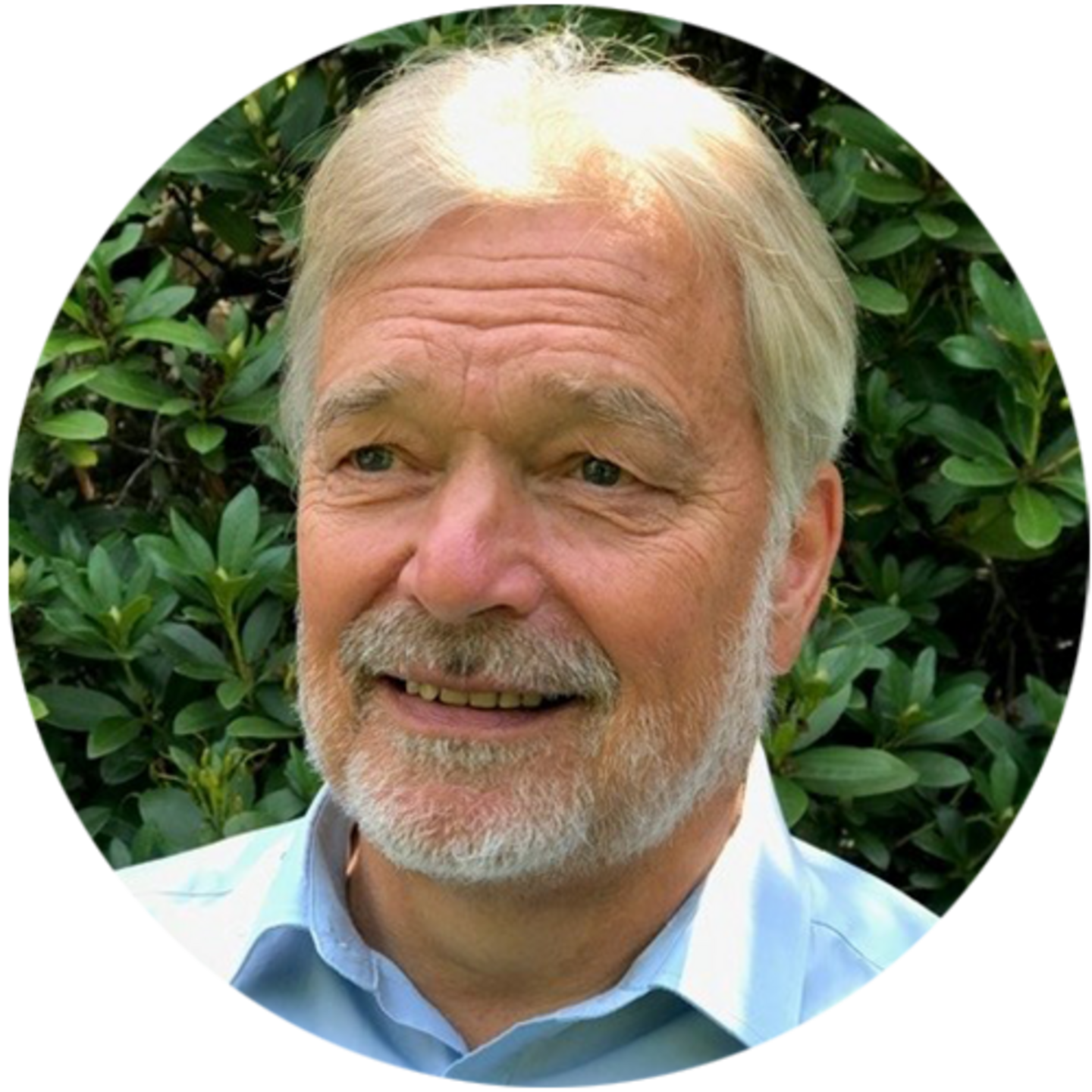 Karl Falkenberg is a German economist, who enjoyed a 40 year long career with the EU Commission. The first 30 years, Karl was a trade negotiator, involved in the negotiations of the World Trade Organisation and a wide range of bilateral EU trade agreements, such as US, Mercosur, Japan, African and Caribbean countries. He oversaw as Deputy Director General for Trade the bilateral and sectoral trade aspects of the EU.
He finished his career as Director General for the Environment, looking after both the domestic EU policies, such as Climate Change, Biodiversity, Water, Air, Circular Economy etc, as well as the international aspects, including the negotiations for the Sustainable Development Goals at the UN in 2015.
Falkenberg retired from the EU Commission in 2017 and works now as an independent lecturer and part time consultant.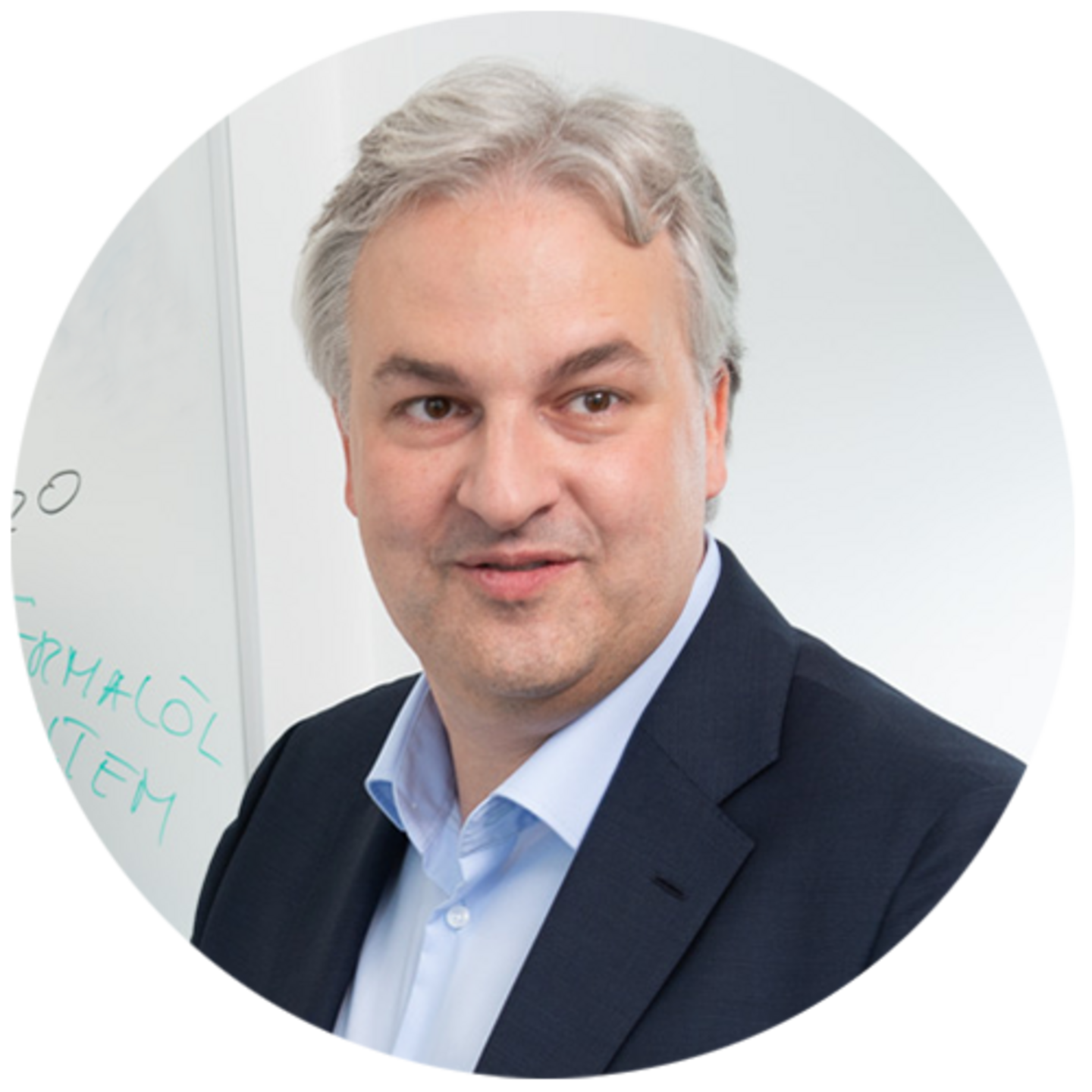 Dr. Thomas Greigeritsch is Head of Group Sustainability and Safety at MM Group and responsible for the global sustainability strategy on corporate and product level alongside Health and Safety, Product Safety and Quality Management.
His background includes a doctoral degree from the University of Natural Resources and Applied Life Sciences in Vienna (BOKU), a diploma in wood and natural fiber technology as well as a master degree in energy management.
Previously, as Senior Vice President Group Sustainability at Constantia Flexibles, he successfully established a comprehensive sustainability strategy with a focus on product and corporate sustainability. In addition, Thomas has been working for the FMCG, automotive and wood / fiber industry.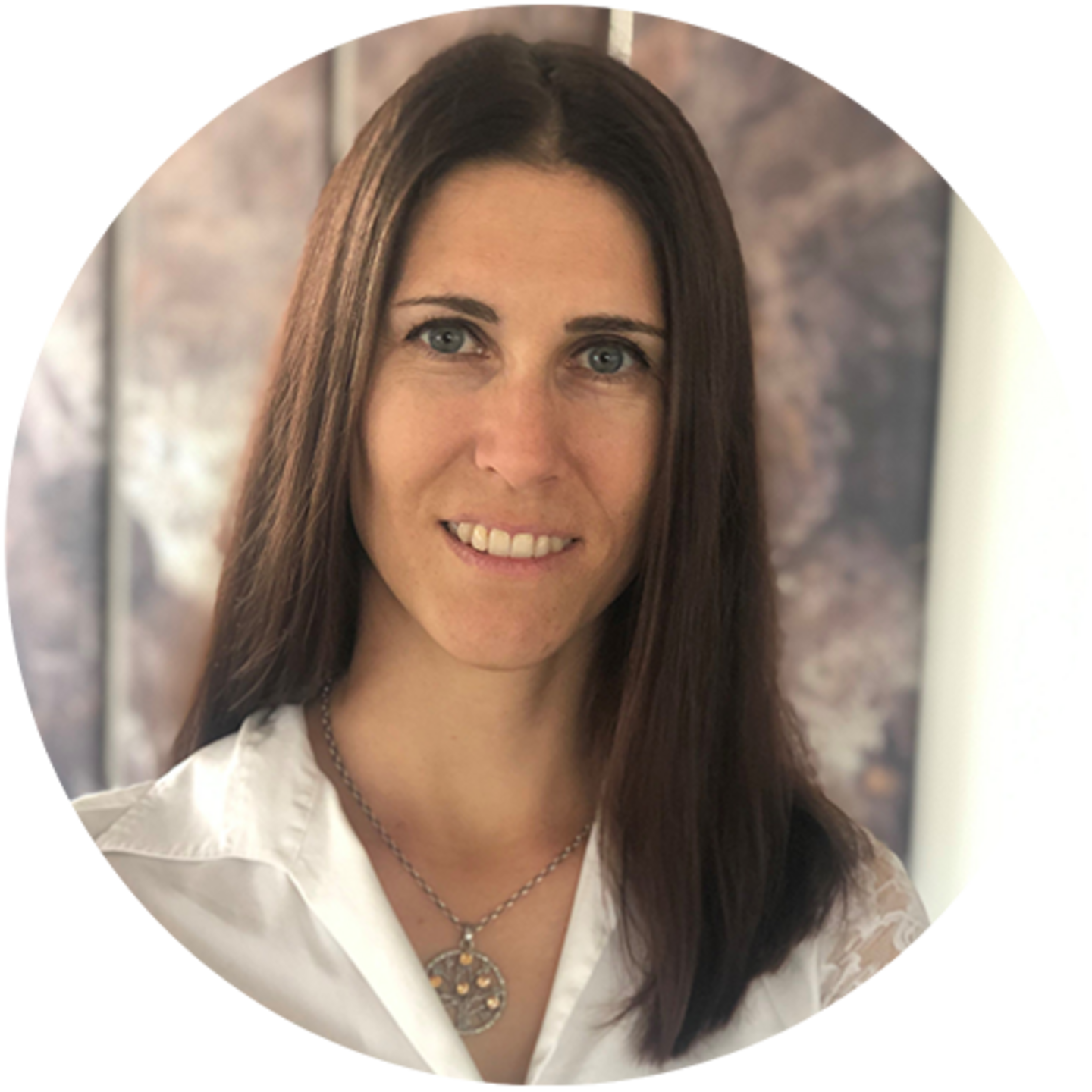 Michaela Heigl started her career in waste management back in 2007, during her studies of energy- and environmental management at the University of Applied Science in Burgenland. At that time she stared to work for Saubermacher AG, one of the biggest private waste management companies in Austria. After different stations within the company, from material stream, to business development (responsible for projects in the GCC area), the management of the division for electric&electronic devices including batteries, and the completion of an MBA degree at the California Lutheran University, she focused on potentials of digitalization in circular economy.
Since June 2022 Michaela Heigl is Managing Director at Digi-Cycle GmbH. The company offers a digital information and incentive-system, up to a digital deposit system for various (waste) products.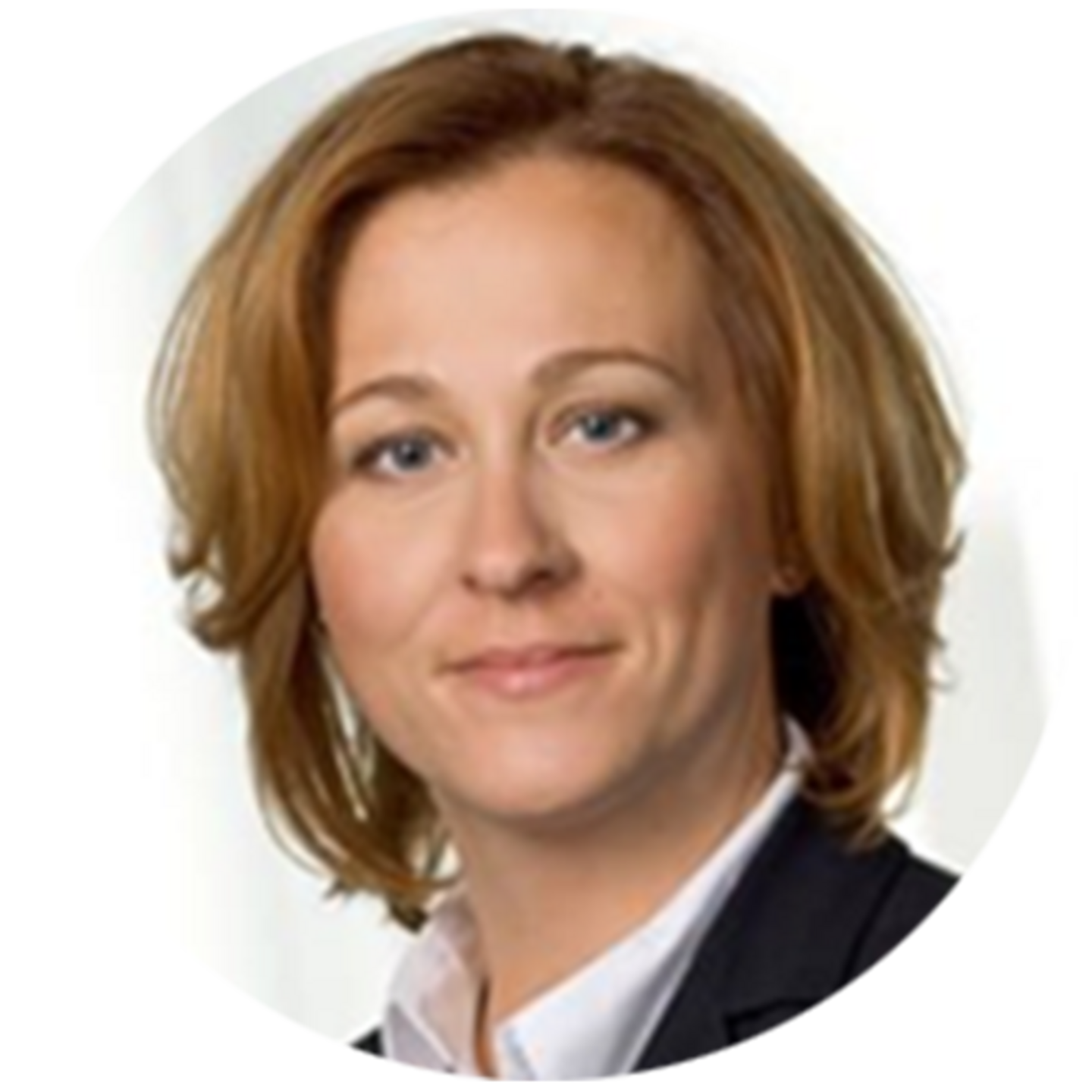 Eva Keuschnig is the head of energy and resource management at Wiener Linien, the public transport provider in Vienna. She has been with the company since 2007 and her department is the competence center for climate and energy transition at Wiener Linien. She is an expert in energy systems and decarbonization of public transport and its infrastructure with strong focus on efficiency and sustainability. She studied energy technology at the Technical University of Kosice/Slovakia and MBA studies for entrepreneurship and innovation at the Vienna University of Economics and Business.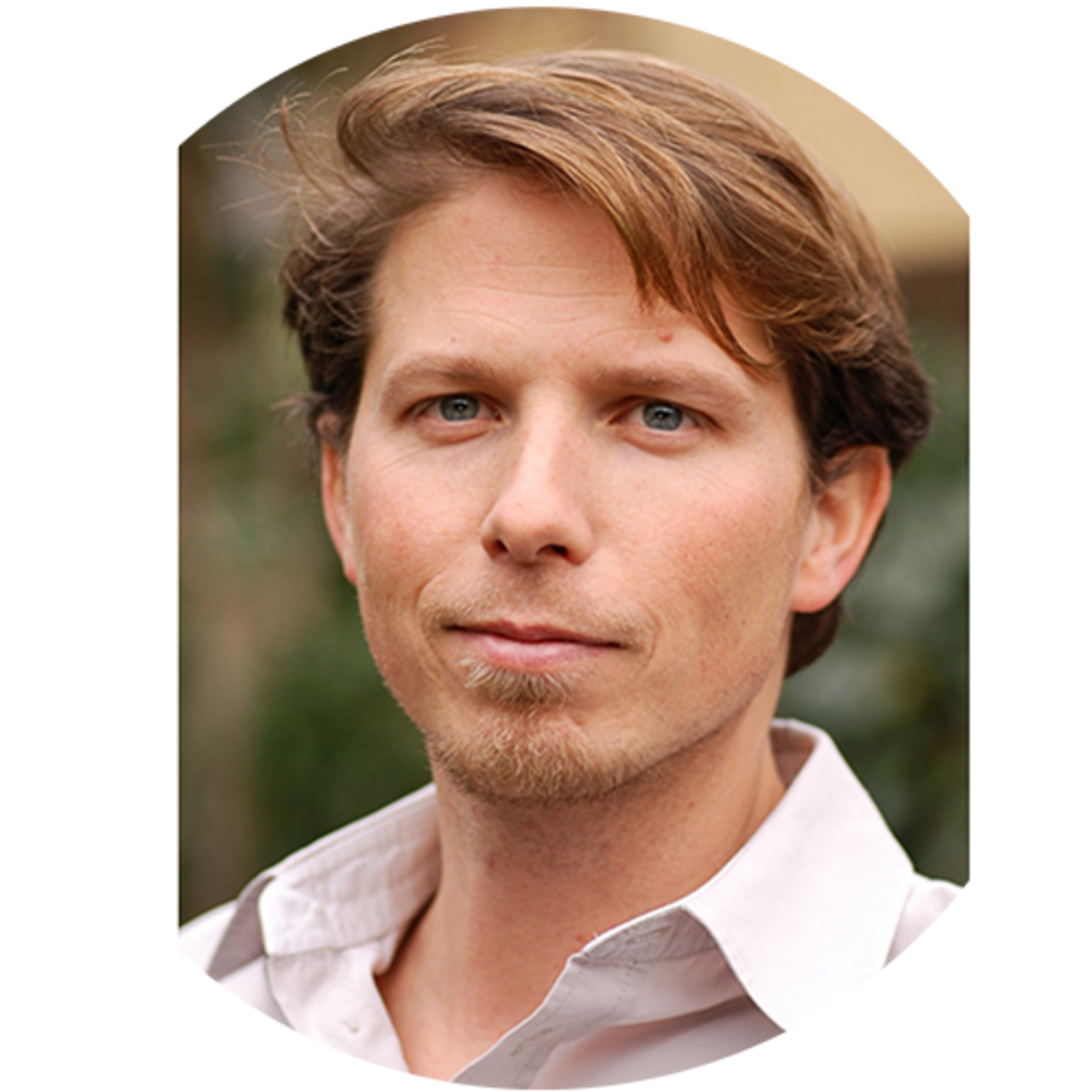 Johannes Kisser (MSc. Chemical Engineering) started with environmental analysis for the Austrian Environmental Protection Agency in 1998, working his way through waste management, with the focus shifting to circular economy solutions in the early 2000s. He has worked with alchemia-nova since 2002, became Chief Executive Officer in 2010 and then Technical Director in 2019 in order to place greater focus on innovation, knowledge sharing and consulting for ministries and industry.
He has initiated, developed and guided many circular economy projects and is evaluator for innovation competitions and proposals. He has held lectureships on Sustainable Product Design, Supply Chain Management, CSR, and Circular Construction at several universities and is a regular speaker at conferences on circular economy and nature-based solutions.
Johannes is dedicated to co-creating innovative circular solutions throughout the world and nurturing them to life combining innovation with nature inspiration and social transformation.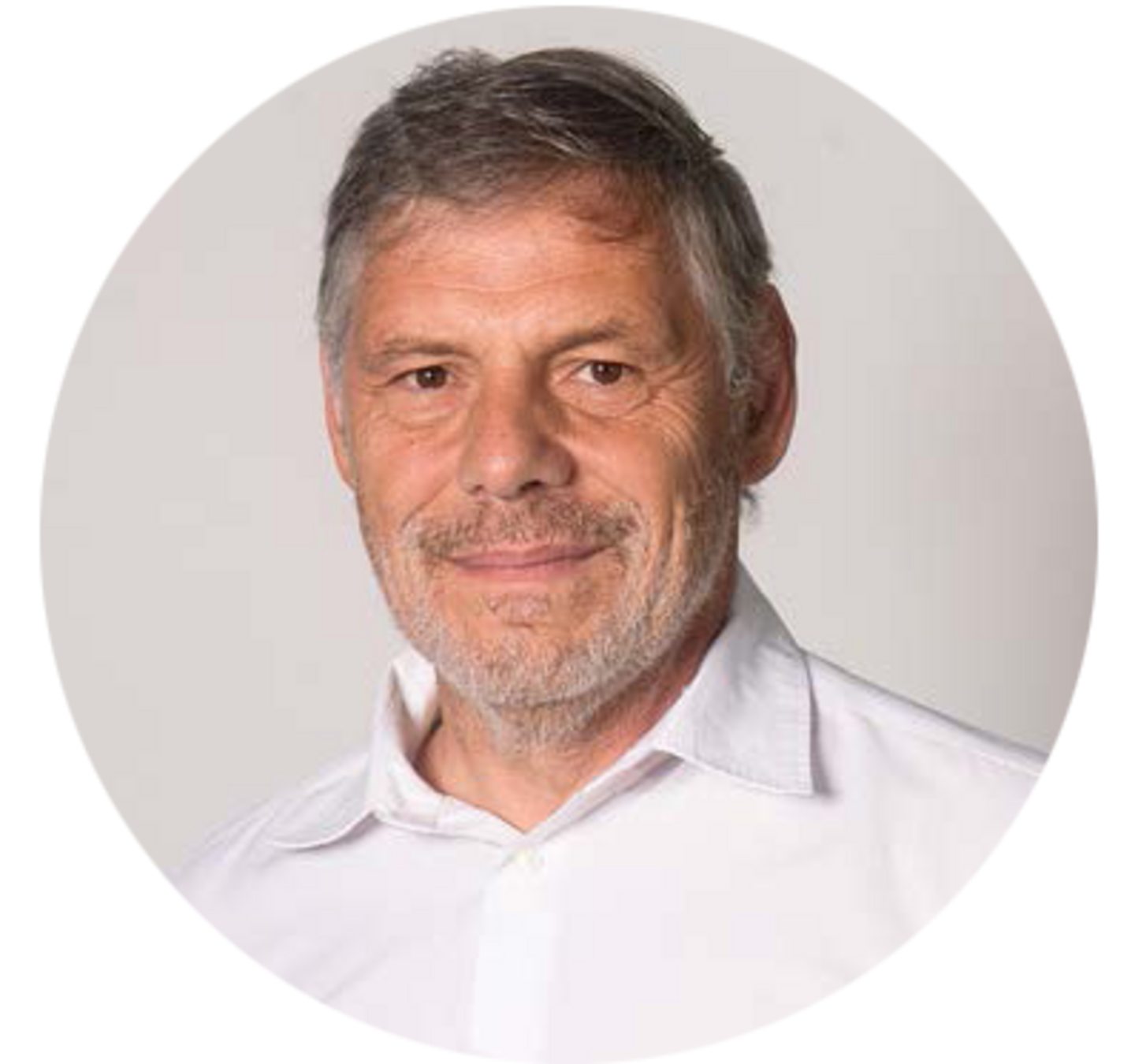 Werner Kruschitz started in 1978 with the collection of plastic waste from plastic converts. 1982 he buildt a recycling plant for post industrial waste and reprocessed the waste in pellets. 1993 he founded with a Italian partner "Sky Plastics Recycling" with the first recycling for post-consumer materials. In 1993 was also implemented the regulation on packaging waste in Austria. 1999 he bought with the Kruschitz GmbH the first PET Recycling plant in Austria and 2006 he started the first bottle to bottle plant for PET material in Austria. 2008 he left the Sky Plastics (today Pre Zero) and build up a new recycling plant in Kühnsdorf under Kruschitz GmbH with a capacity of 100.000 ton per year for all thermoplastics waste. 2019 he sold his company to the Steinbeis Hoding. 2022 he stared once again with KRM Gmbh for mechanical recycling and the Syncycle Operations GmbH for chemical recycling.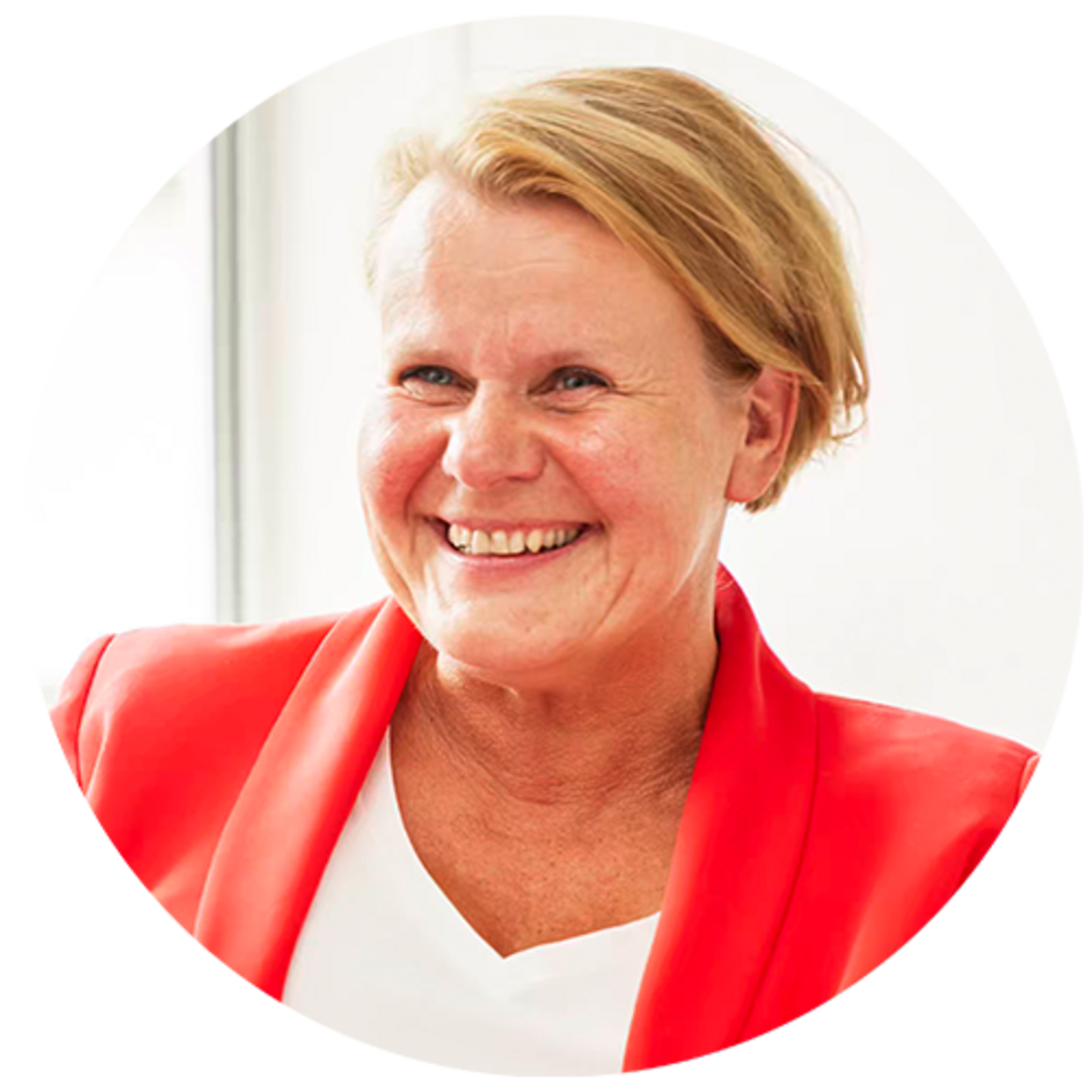 Kerstin Kuchta is head of the Institute Circular Resources Engineering and Management and full professor at the Hamburg University of Technology. She graduated 1991 in Environmental Engineering at the Berlin University of Technology. She continued her academic carrier as a researcher at Darmstadt University of Technology and finalised her PhD in 1997. From 2002-2010 she was Full Professor for Energy and Environmental Management at Hamburg University of Applied Science and founding dean of the faculty of engineering at the German-Kazak University (DKU) in Almaty, Kazakhstan. In 2011 she moved as a full professor to the Hamburg University of Technology, established her research group and is Vice President for higher Education and Academic Affairs of TU Hamburg since 2019. Her major research interests are the circular economy for biobased and conventional polymers ,bio economy, environmental sound waste management and the circular cities. She is president of the board of trustees of the German waste management industry and is leading several work groups in the field of resource recovery and sustainability on the regional, national and international level.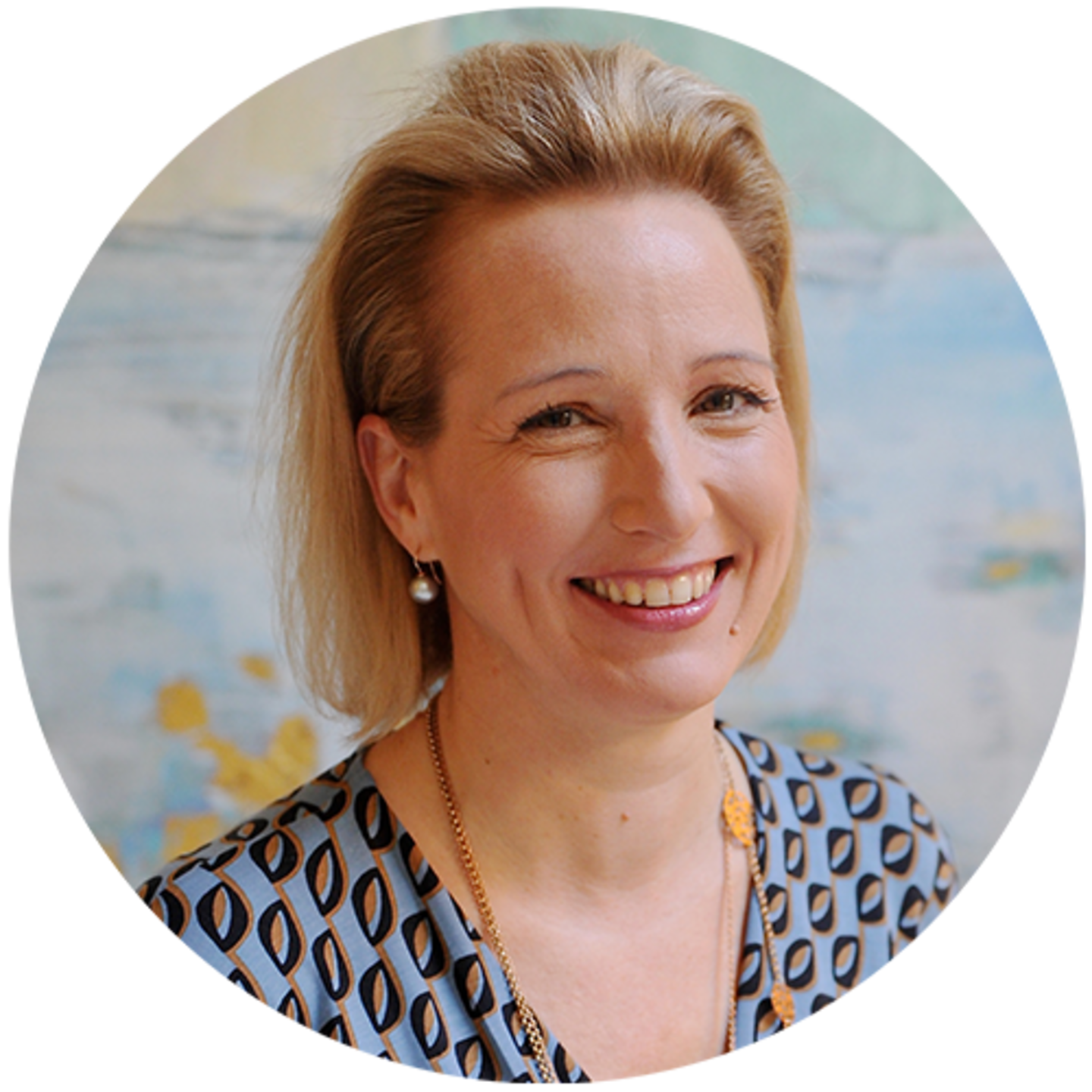 Sabine Nadherny-Borutin has been Secretary General at PlasticsEurope Austria since March 2020 and is thus part of the pan-European organization of the plastics producers' association.
She studied at the University of Natural Resources and Life Sciences in Vienna and has broad entrepreneurial experience in the field of environmental technology, waste and recycling management, as well as on alternative raw materials, analytics and chemicals policy.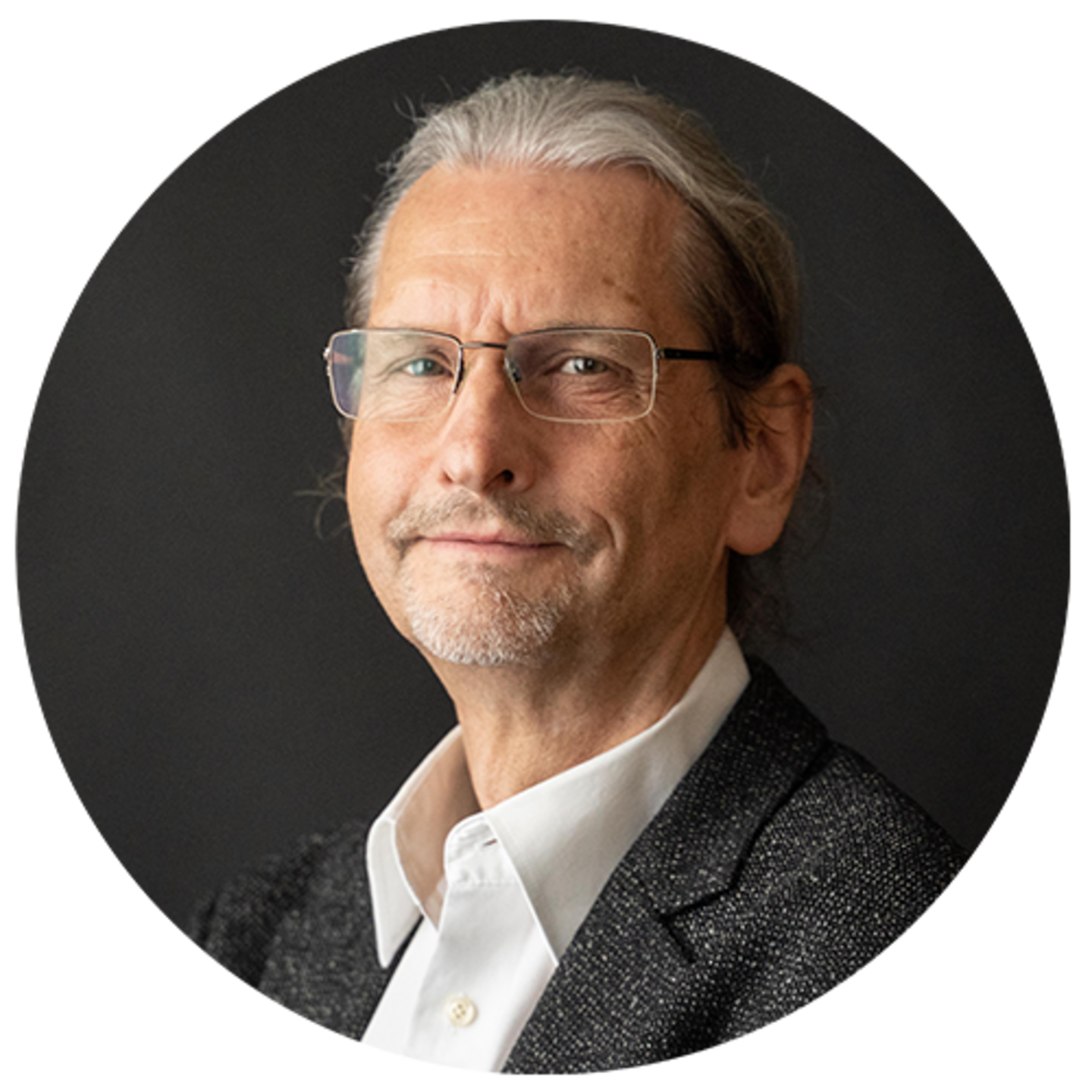 Matthias Neitsch was already active in the Austrian environmental movement at the beginning of the 1980s and turned his commitment into a profession as a municipal environmental and waste advisor in Styria in 1990. Since then, he has been significantly involved in projects, innovative developments, change and networking processes throughout Austria and at EU level in the overlapping area of waste prevention - waste management and social economy, especially in the topic of "re-use" and circular economy. His current main activity is to strengthen re-use as the "supreme discipline of the circular economy" and to lobby and network for sustainable lifestyle models.
Since 2006 co-founder, managing director and board member of Re-Use Austria (formerly RepaNet - Re-Use and Repair Network Austria), the umbrella organisation of social-economy re-use businesses, regional repair networks and civil society repair initiatives (Repair Cafés). Has been involved in the EU umbrella organisation of social economy re-use businesses RREUSE on behalf of Austria since 2004, and has been its president since 2020.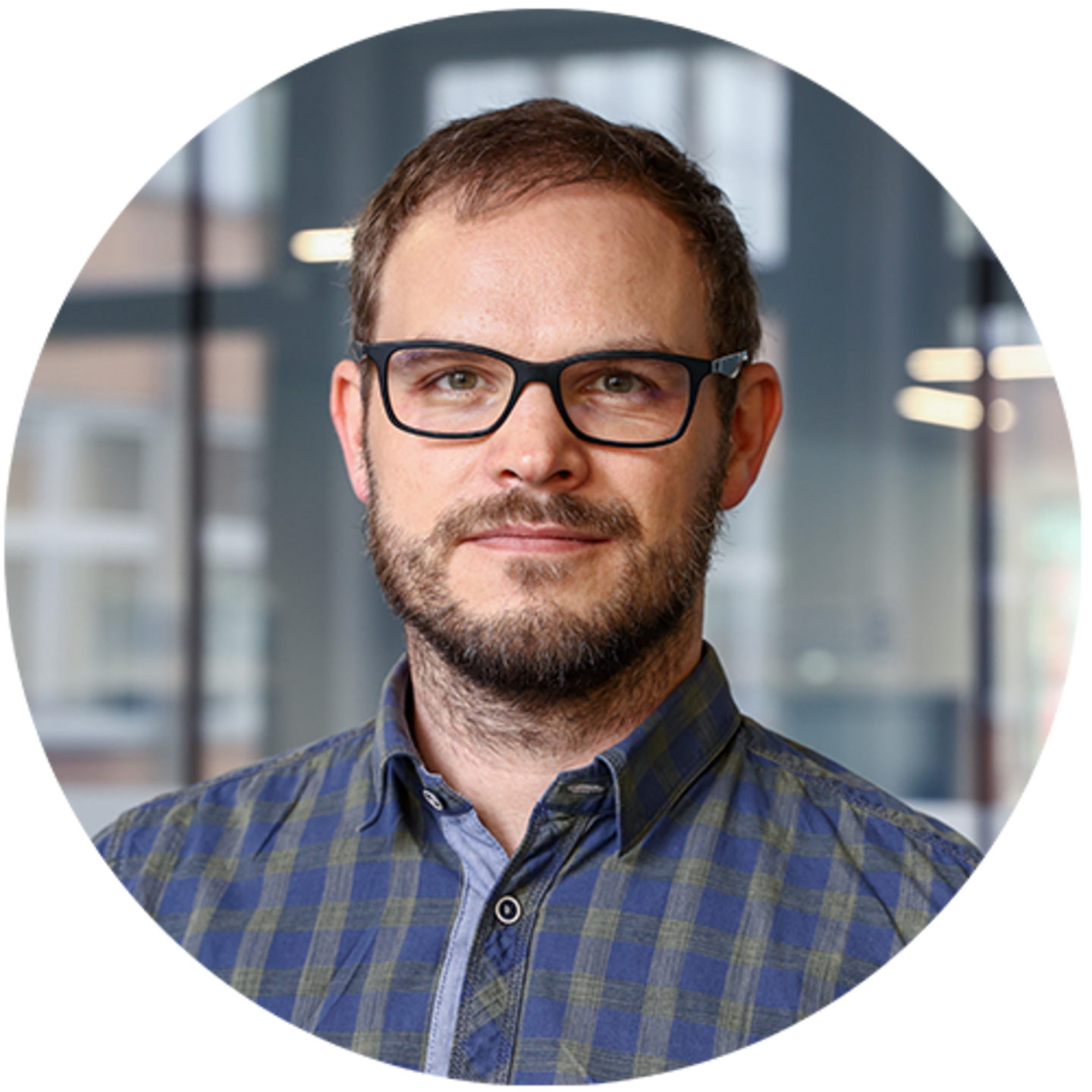 Thomas Nigl is research group leader for Future waste and waste management and senior scientist at the Chair of Waste Processing Technology and Waste Management (Montanuniversitaet Leoben) Austria since 2021. Previously, he served as a scientific assistant and PhD student at the same institution from 2015 to 2021. Before that he studied Environment and Bioresource Management (master programme) at the University of Natural Resources and Life Sciences Vienna and Biology/Ecology (bachelor programme) at the University of Vienna.
His areas of expertise are future waste, waste processing technology, recycling of (1) lithium-ion batteries, (2) photovoltaics, (3) hydrogen technologies, waste management and circular economy.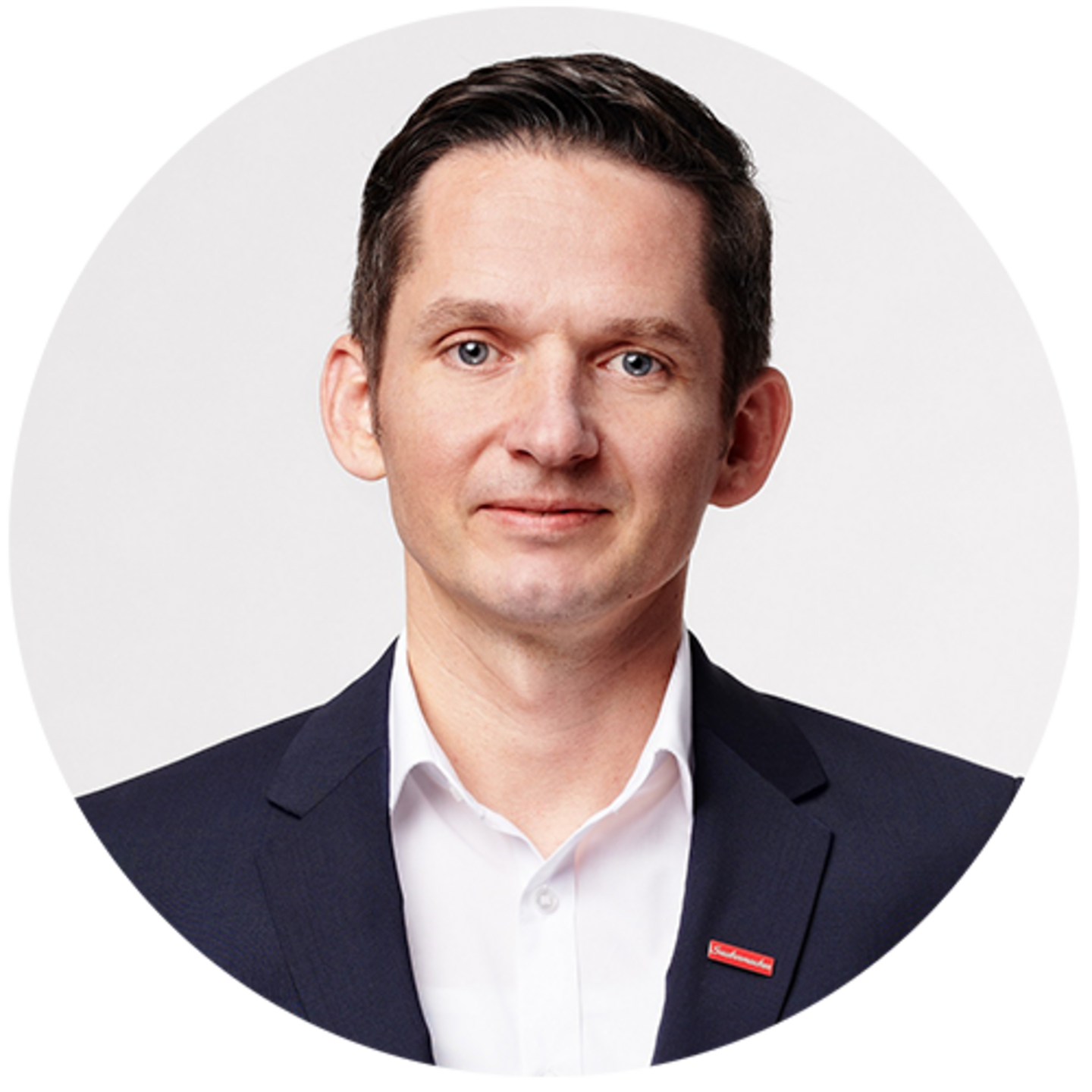 Dr. Andreas Opelt studied computer science and telematics at the Graz University of Technology. After completing his studies, he earned a doctorate in computer science and subsequently worked as a consultant for IT project management and as Chief Operating Officer (COO) at the IT consulting firm Newcon GmbH, among other positions. Until 2015, Andreas Opelt was Vice President for Sales & Product Marketing at the software manufacturer Infonova GmbH. Since 2019, he has been at Saubermacher Dienstleistungs AG, where he is currently COO.
Andreas Opelt also regularly gives talks at international conferences and has received several awards, such as the Best Paper Award at the International Conference on Computer Vision, 2006 in New York.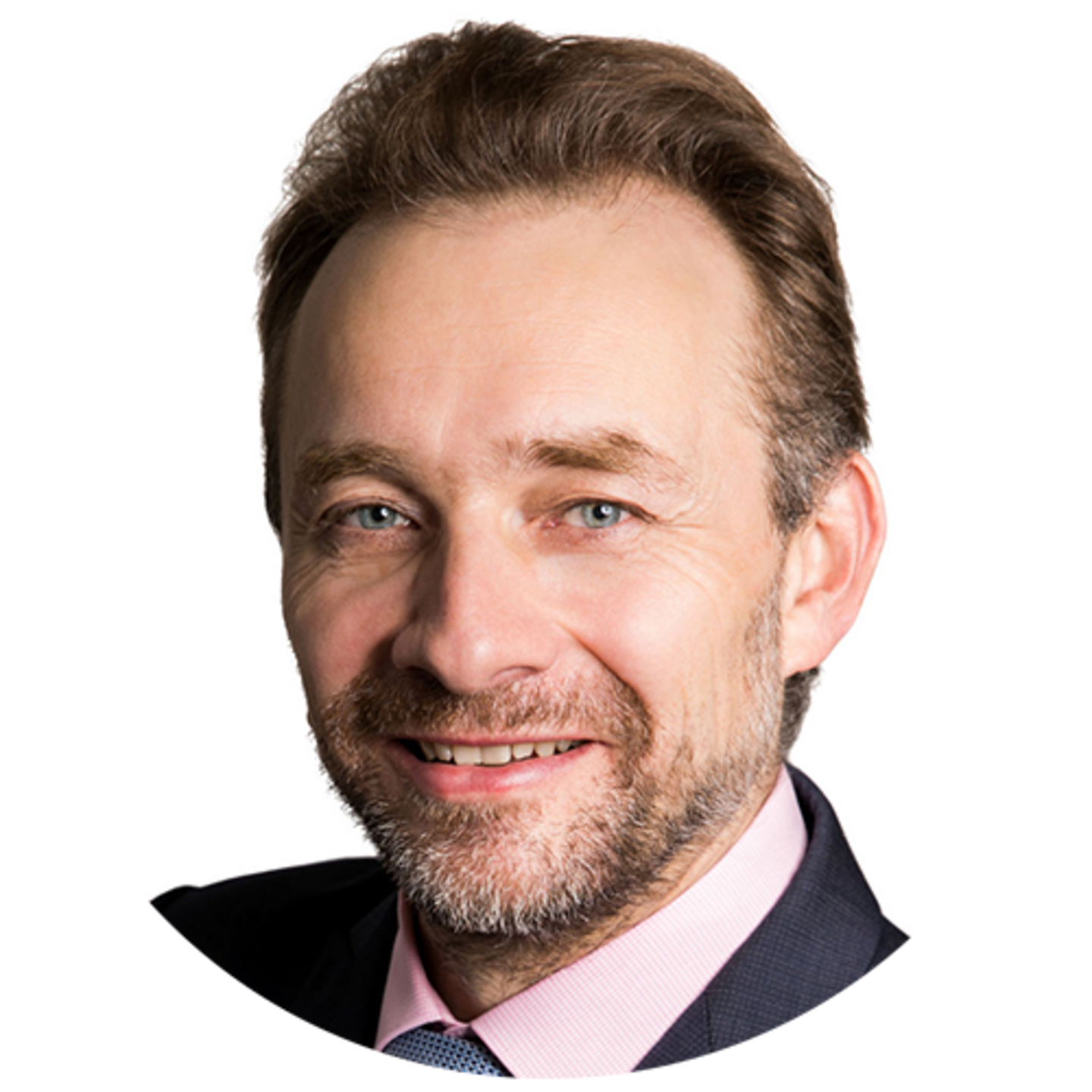 Arne Ragossnig is a graduate from University of Leoben in Austria. His University Education focused on environmental engineering in general and recycling and waste disposal in particular. After a few years in industry, he became head of the study programme Energy and Environmental Management as well as Sustainable Energy Systems at University of Applied Sciences Burgenland.
In 2013 he became self-employed as an engineering consultant at www.ecoconsultants.at, opens an external URL in a new window . One of the main focus areas in his current professional life is the implementation of selective and recovery-oriented demolition in the building sector.
Arne, is editor in chief of the scientific journal Waste Management & Research and he currently serves as Vice-President of ISWA (International Solid Waste Association).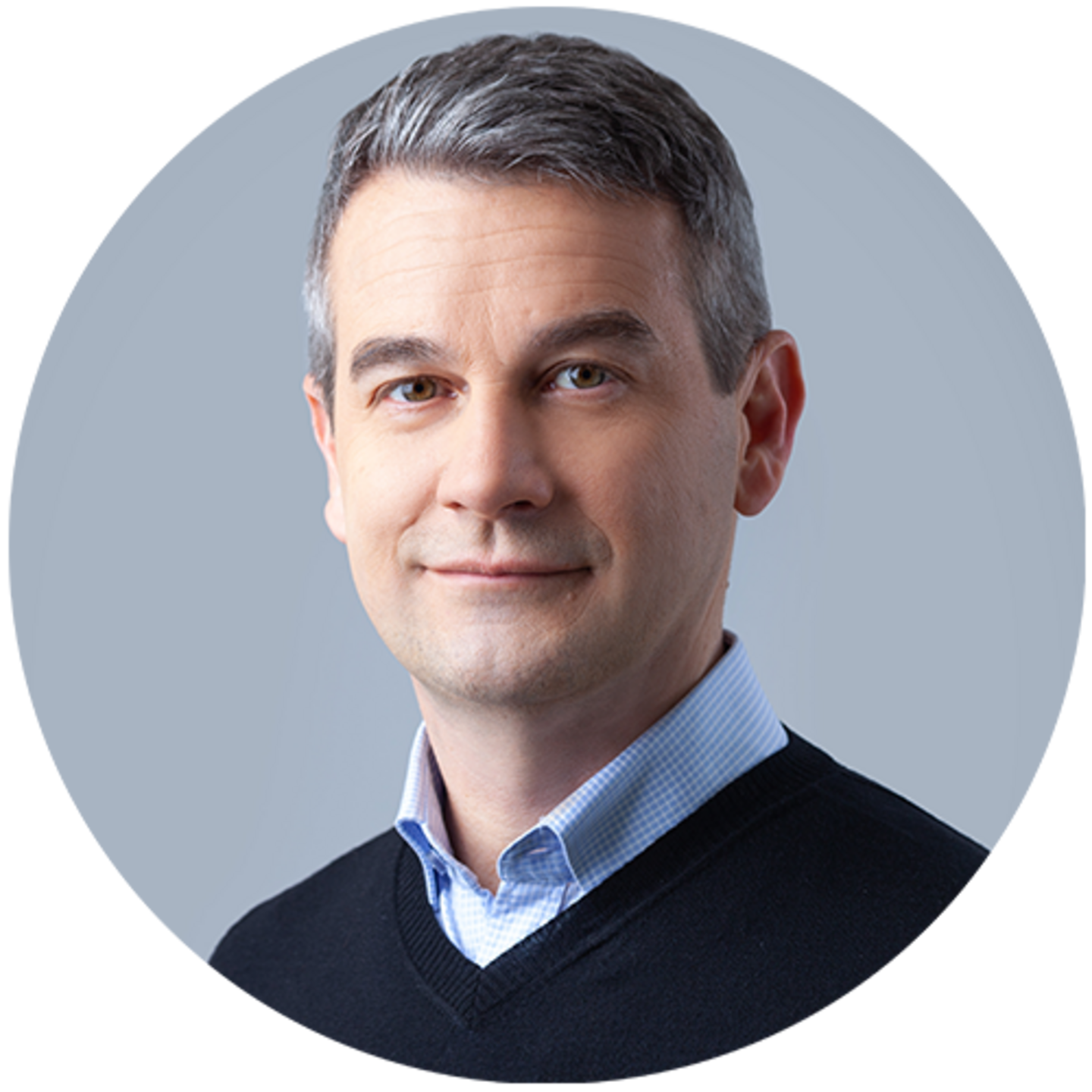 Helmut Rechberger studied process engineering and wrote his dissertation on entropy and mass balances at TU Wien. This was followed by research years at Yale, USA, and ETH Zurich. Since 2003 he has been Professor of Resource Management at TU Wien. In his research, he deals with the development of methods for the description, evaluation, and design of the anthropogenic metabolism. Rechberger is the co-author of the Practical Handbook of Material Flow Analysis (world's only English textbook on MFA) and under his lead the software STAN (world-wide used for MFA studies) was developed. In 2022 he received an honorary doctorate from the University of Antwerp.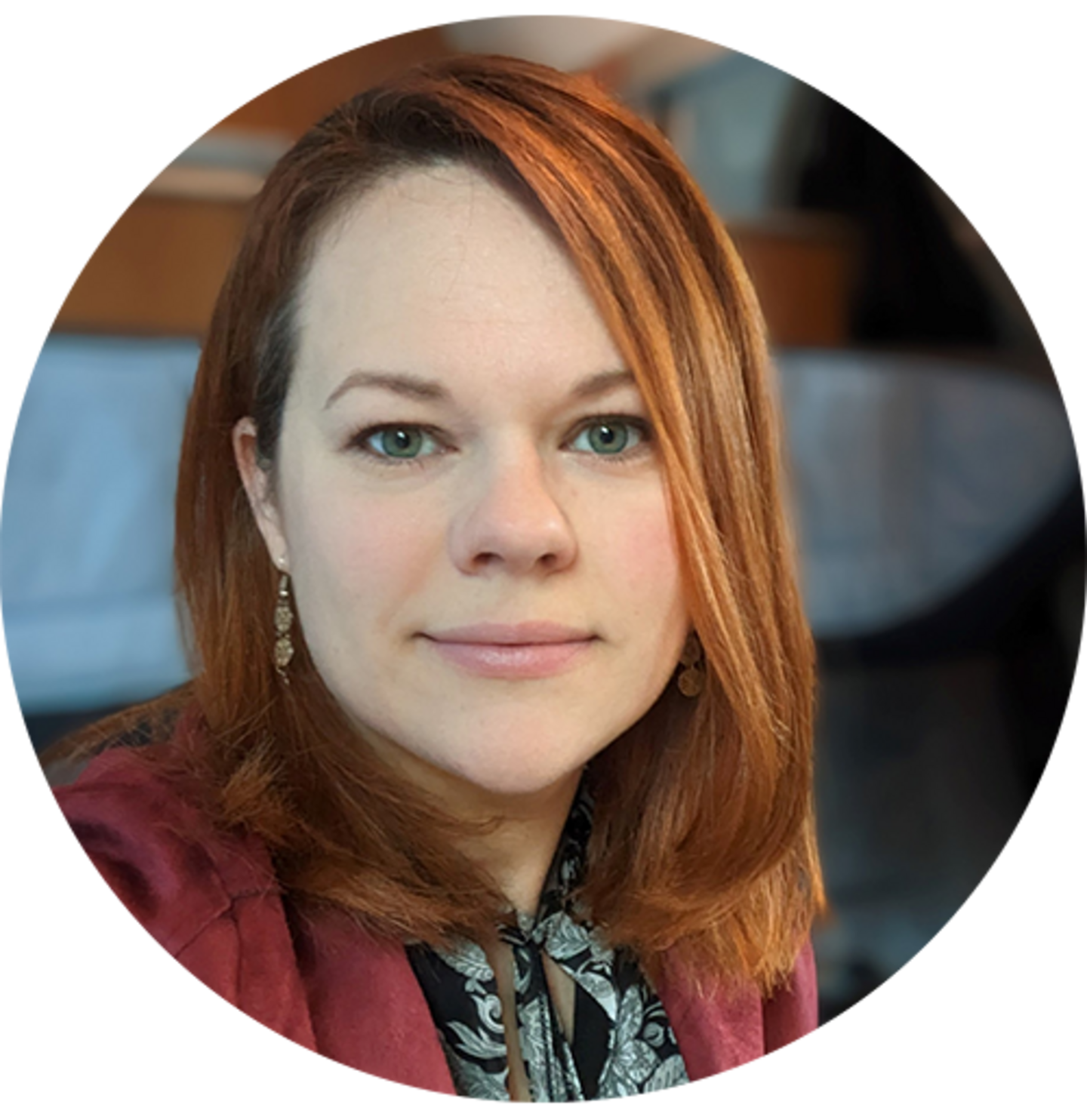 Bettina Rutrecht is an expert for lithium-ion battery recycling, circular economy, and waste management and has gained her working experience as researcher at Montanuniverisaet Leoben, Chair of Waste Management and Waste Processing, ZT Umweltkonsulenten and Saubermacher Dienstleistungs AG. Since 2012, she was part of multiple battery related state sponsord R&D projects. She actively contributed to the scientific society by publishing research results on conferences and in journal papers on the topics of battery recycling, disassembly and safety. At her current position at the Austrian research COMET centre K1-MET GmbH, she focuses on the exploitation of optimization potentials of lithium-ion-battery recycling in order to successfully unite industrial recycling with the UN SDG goal 12 of responsible production.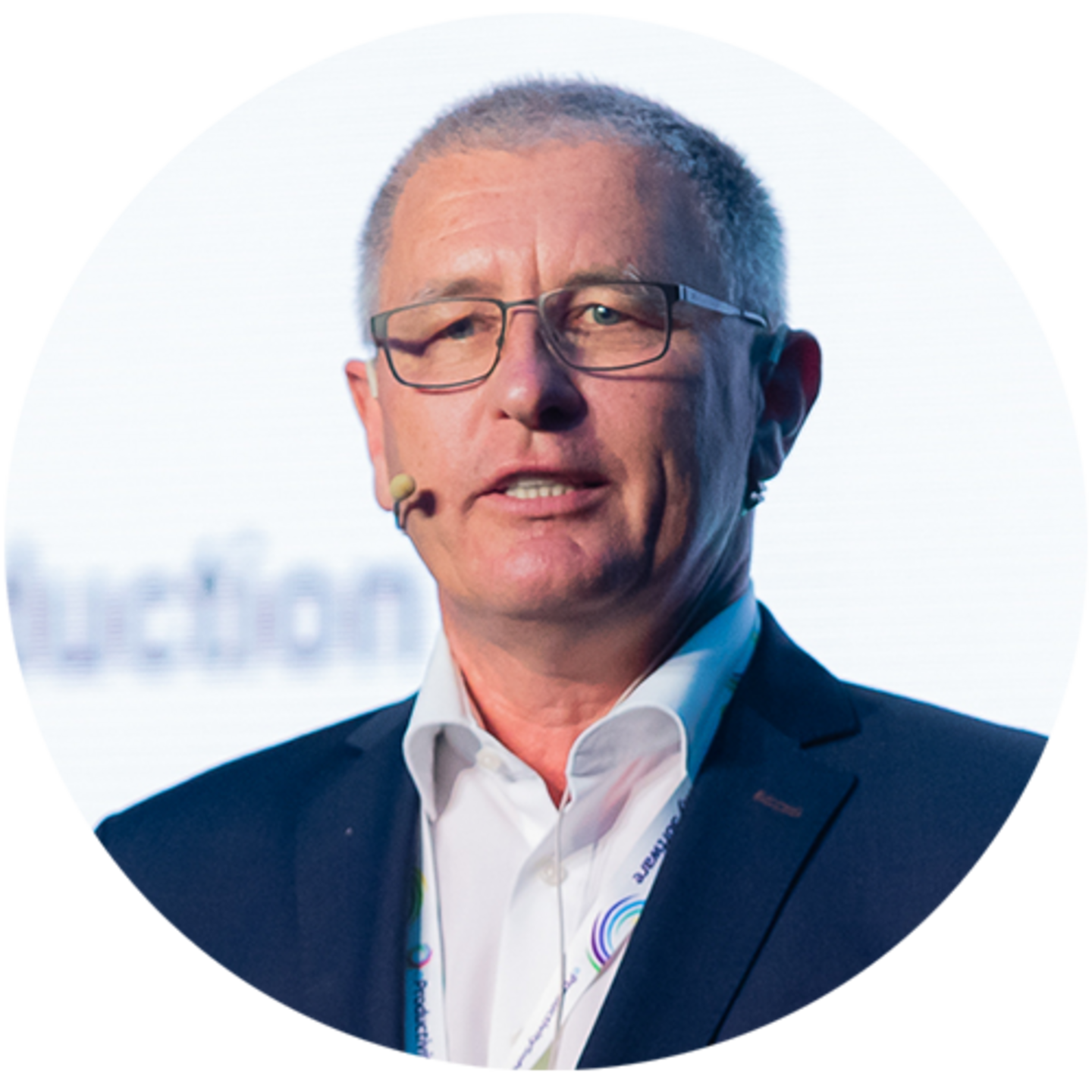 Manfred Tacker has been the scientific leader in the development of Packaging Cockpit Holding GmbH since the first idea. He is thus responsible for the areas of research, methodology and the organization of master data management. Manfred Tacker has been working successfully in management positions in the scientific environment for more than 25 years. As an experienced expert with excellent know-how in packaging technology and materials research, he has repeatedly set successful accents in the development of sustainable packaging. In his role as Managing Director at ofi (Austrian Research Institute for Chemistry and Technology), for example, he also headed its Packaging Institute.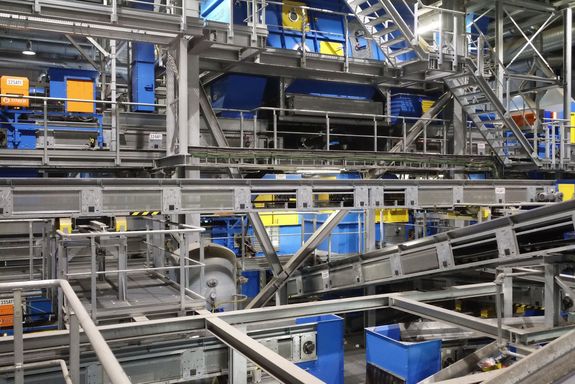 Modules Master's Programme
The new Master's Programme Resource and Waste Management for Circular Economy will consist of 6 modules in total.
Module A on Circular Design and Management of Packaging, Construction, Mobility & Electronics, will be offered within the framework of the Summer School. It can be completed indepently of the Master's program and participants will be awarded with a certificate from TU Wien.
Module B focuses on the knowledge base (e.g. waste characterization, waste legislation) for waste management planning. In addition, to the discussion of various case studies in waste management planning (also for emerging and developing economies), the topics of waste collection and logistics and the procurement in waste management will be addressed.
The participants this module will study best practices in different waste processing and sorting steps as well as their advantages and disadvantages. Moreover, the recycling of different commodities and waste streams will be elaborated in detailed. Besides classroom lectures, this module contains also hands exercises on at a pilot scale sorting plant in Slovenia and excursions to different waste processing, sorting and recycling facilities.
Module D focuses on biological and thermal waste treatment. For biological waste treatment, the two main concepts of aerobic (composting) and anaerobic (bio-gasification) will be studied. For thermal waste treatment the two main technologies, namely, energy recovery through direct combustion and utilization of refuse derived fuels will be discussed with special emphasis on material and energy flows, waste characterization, practical applications and case studies.
The participants will learn how to establish and use an extensive knowledgebase to support cost effective waste management decisions. The focus is on different assessment tools such as Material Flow Analysis and Life Cycle Assessment. Participants will learn how to apply these tools for different case studies in waste and resource management.
Module F focuses on the monitoring of sustainable waste and resource management. The participants will study best practices in modern monitoring methods. They include emission-monitoring methods for waste and recycling facilities, as well as digitalization and reporting tools for waste and resource management.
In order to book module G all other modules have to be successfully completed. The participants will conduct - under the supervision of two lecturers of the pervious modules - their Master thesis.
Our Sponsors