Faculty
We have succeeded in gaining renowned international experts from the respective specialized fields. These represents a selection of our faculty members:
Dr. Aslani has considerably successful track records and hands-on management and teaching in the US and abroad in 15 countries around the world: Armenia, Rep. of Cameroon, Chad, Denmark, Iran, Japan, Niger, Nigeria, Mexico, Republic Democratic of Congo, Russia, Senegal, Switzerland, Tanzania, and the United States. He has worked with various international agencies, including United Nations for Industrial Organization (UNIDO).
Dr. Aslani holds: Ph.D. in Management Science and Engineering from Stanford University; M. S. Management Science and Engineering from Stanford University; M. A. Economics from Stanford University; Civil Engineering Diploma from the Ecole Polytechnique Federale de Lausanne, Switzerland.
He is an effective communicator, fluent in English, French, and Persian; and maintains some understanding of German, Arabic, and Turkish.
After 24-years' service at Oakland University, Michigan, he moved to California State University in 2011.
He specializes in financial, managerial and international accounting. He has taught various accounting courses at the undergraduate and graduate levels both in the US and overseas universities (as an invited Professor) including in Austria, Canada, Malaysia, India, Kosovo, Turkey, Iran, Nigeria, and China. Dr. Bazaz has published more than 40 articles in several national and international accounting journals. His research study in the area of assessment of currency exchange rate risk was awarded an educational grant from the National Association of Chartered Accountants in the United States. Dr. Bazaz has consulting engagements with several firms including Chrysler Corporation.
Baddy Sonja Breidert graduated with a B.Sc. in Computer Science from the University of Reykjavik in 2003 and later completed her M.Sc. in Engineering Management from TU Wien.
Today, Baddy works as a CEO of her own company 1xINTERNET which she co-founded, after graduating. 1xINTERNET is a leading software company in Europe, known for building technical software solutions with Drupal and React.
Baddy Sonja has dedicated a big part of her working life building up a highly functioning remote workplace, with offices in Germany, Spain and Iceland with over 50 employees based all around Europe.
Within 1xINTERNET Baddy is known to find people's strengths quite quickly and puts in a lot of effort to make sure everyone has enough space to grow within the company.
Baddy has been an active member in the Drupal Community since 2013 and is one of the board members at Drupal Association. Baddy strongly beliefs in the value of using Open Source when running a business and the freedom that it gives companies to choose whom to work with.
At TU Wien, Baddy teaches how to successfully implement digital projects within large organisations.
Mary Doyle-Kent Dr.tech, C.Eng., EUR ING, M.Eng., M.A., B.Sc.Eng., Dip.Eng. is currently a Programme Leader of two BEngs in Mechanical and Manufacturing Engineering in Waterford Institute of Technology (WIT), Ireland. She is a Principal Investigator with INSYTE in WIT specialising in Industry 4.0, Materials, Design, Production Management, Production Technology, Advanced Machining and Quality Management. Also Inclusion, Diversity and Equality in Engineering, Mentoring, Engineering Ethics and Environmental Design.
Education: Mary is a graduate of the Doctoral Programme in Engineering Science in Mechanical Engineering in TUWien. In Ireland she graduated with a B.Sc. in Production Engineering and M.Eng. and M.A. in Engineering and Maths.
Industrial experience: Previously in Ireland and Europe, Mary worked as a New Products Engineer and Manager in the automotive, medical device and toy industries for over a decade.
Professional: Chair of Southeast Region of Engineers Ireland (2019/20) and currently Chair TECIS D&I Working group and IFACs D&I Executive Committee and Council Member. In 2021/22 she became an Irish Management Institute Associate and a Faculty Member of the MSc Engineering Management Programme in TUWien.
Dr.-Ing. Thomas Duda graduated from University of Dortmund in 1993, Department of Mechanical Engineering and got his Doctor degree (2001) also from University of Dortmund in the field of Thermal Spraying, Plasma diagnostics.


Experience
Since 2016 serving as Global Engineering Director for various Valve Product Lines with Emerson Automation Solutions, Switzerland (Pentair Valves & Controls acquired by Emerson in 2017).
From 2001 to 2016 with Alstom Power/GE, Switzerland, in various management position, ranging from Hot Gas Turbine Design, Life Time Prediction Methods to Turbine Manufacturing Engineering.
Since 2010 invited lecturer at the CEC and TU Wien.
Graduated from TU Wien - Cum-laude doctors degree in Production engineering and Metrology. From 2006 - 2019 Head of the Department for "Interchangeable Manufacturing and Industrial Metrology" and "Precision Metrology and Nanotechnology Laboratory" at TU Wien. He has been awarded the degree of Doctor honoris causa and Professor honoris causa.
He is expert of the Austrian Standard Committees "Quality Management Systems" and "Geometrical Product Specifications and Verification", Austrian representative in the International Measurement Confederation IMEKO, Founder member of Austrian "Forum Quality Sciences–FQW"
His major Teaching and Research areas: Interchangeable manufacturing, Precision Engineering, Micro- Nanotechnology, Nanometrology, Geometrical Product Specification and Verification, Quality Management and Integrated Management.
Gregor Eckerth has an engineering and economical background. He graduated at the Technical University of Dortmund in 1996 and got his Doctor degree in 2001 form TU Wien. He worked at the Fraunhofer Institute for Material flow and Logistics followed by a position in the management board at agiplan. Agiplan is a consulting and engineering company with core business on production system design, process and production optimization and logistic systems design. In 2021 Gregor Eckerth joined Vanderlande Industries, a company of the Toyota Industries Corporation.
In is more than 25 years professional carer he managed multiple complex production engineering and industrial investment projects.
Ille C. Gebeshuber is Associate Professor at the Institute of Applied Physics at TU Wien.
She studied Engineering Physics at TU Wien. At a PostDoc at the University of California in Santa Barbara, USA, she got acquainted with Atomic Force Microscopy and Biomineralization. She is habilitated in Experimental Physics and spent 7 years as Professor at the National University of Malaysia, working in the jungle. Biomimetics, Tribology and Nanotechnology comprise her activities at TU Wien.
She was elected Austrian of the Year, received the Look!Business Award and the Best Lecture Award of the Faculty of Physics TU Wien.
Her public science books are well received (Shortlist for the Science Book of the Year; 10 Best Nonfiction Books, Springer Publishing).
In the course she will introduce basics of biomimetics, i.e., learning from living Nature for engineering, to our Engineering Management students.
Education
Study of Mechanical Engineering and Master's Science (MSc.) at the University Prishtina
Study of Computer ­Science and Ph.D. (Dr.techn.) on Engineering Management at TU Wien
Quality Management - Manager at the TÜV Academy
Leadership and Business Administration at the Institute for Business Promotion - WIFI Vienna.
Experience
Teaching Assistant at the University of Prishtina (Mechanical Engineering Faculty). Research Assistant at TU Wien (Department: Intelligent, Manufacturing Systems and Department of Simulation Techniques). Software ­engineer at the AUSTRO-TECH, Technical Consulting and Software Engineering, Vienna. Team leader and member of several ­industrial projects. Executive Director at the Institute for Enterprise Management and Engineering, Prishtina. Habilitation in ­Engineering Management at TU Wien.
Education: Mag., International Business Relations, major Marketing, minor Controlling & Entrepreneurship, University of Applied Sciences Burgenland, Austria, 2001 Lifelong learning through courses, workshops and trainings
Experience:
International work experience in the field of branding, marketing communications and digitalisation as well as in sales and business development in various leading positions in corporate companies but also family owned businesses. Deep knowledge in both worlds, corporate business and agency, with a strong acumen in strategy building, concept creation and visionary work but also in the operational implementation across industries.
Teaching and research interests:
Branding and marketing in the digital age considering marketing as an interdisciplinary approach across the whole company and the whole industry. The role or marketing within an organisation and its touchpoints with other disciplines as e.g. sales, controlling and leadership. Marketing as a visionary department and facilitator. Holistic view on the research interests but always taking the context into account for full evolvement. Critical thinking and their impact on marketing.
Education
Dr. jur., University of Vienna 1983
LL.M., University of Chicago 1992, admitted: 1992 Austria, 1993 New York
Experience
Partner with Austrian law firm (Vienna); Law practiced in Chicago, Washington and New York; Ass. Professor for Commercial Law, University of Vienna
Teaching and Research Interests
International Business and Finance, Construction Law, Telecommunications Law, Energy Law; Intellectual Property Law; Competition Law; EU-Law
HRABAL ARCHITEKTUR
Education
1994: Diploma in Architecture, TU Wien
1997: Master of Science in Engineering Management, Oakland University, Detroit/US
1997: Licensed Civil Engineer Admission
2005: Doctoral degree, TU Wien, dissertation in "Construction Project Management"
Experience
1989-1994: Freelance Associate in Viennese Architectural Offices
1994-1999: Construction Supervisor at Technikplan, Wiener Neustadt
1999-2000: International Project Manager for DO&CO-Catering-Centre JFK, New York/US
2001-2004: Lecturer for Construction Project Management at the Engineering Management Postgraduate Program (VUT)
2001-2009: Founder and Partner of HERZOG_HRABAL ZT OEG, Vienna based Civil-Engineering-Office for Architecture and Project Management
2005-2011: Program Director and Professor for Building Theory and Project Management at University for Business and Technology, Pristina/Kosova
2009: Founding of HRABAL ARCHITEKTUR
In 2001 Jesse co-founded QuinScape GmbH, an IT service provider with today approx. 170 employees. With a strong background in JavaEE technology, QuinScape is a trusted expert for world-leading software addressing data management, BI/analytics and machine learning. The company delivers services for German's DAX-30 and leading midsize companies.
Jesse studied Social Sciences with emphasis on economics & statistics at Ruhr-Universität Bochum. He received his Ph.D. with a work on analytics for multi-dimensional spatial data.
From 1982 – 1990 he was Head of Administration Department for IT & Business Development at TU Dortmund. In 1990 he joined the Department of Computer Science, University of Dortmund.
Jesse has been (co-)organizer of numerous international conferences. He is lecturer and Visiting Professor at TU Wien. Furthermore, Jesse is author or co-author of more than 55 conference papers and co-editor of 6 books.
Educational Background
Degree in Communication Engineering of TGM Vienna,
Degree of Executive Academy of Marketing and Sales, Vienna University of Economics and Business
Professional Background
Thomas Kastner worked 7 years at IBM. As Purchasing Manager he was responsible for the commodity 'Software' and supported several projects where IBM was general contractor for international companies.
He continued his career as Key Account Manager for Software-Company-Licenses in the Sales Department. He acquired further practical know-how as Key Account Manager at the IWG-Holding (specialists in outdoor advertisement) and the
Master-Management Company (specialists for Direct-Marketing).
Since 1997 Thomas Kastner trains companies with emphasis in "Business Presentations", "Sales" and "Negotiation Skills". Regarding these topics he holds three lectorships since 2003 at the Executive Academy,Vienna University of Economics and Business.
Because of his experience in Sales and Presentation his participants profit from his experience within the MSc Program Engineering Management at the seminar 'Presentations'.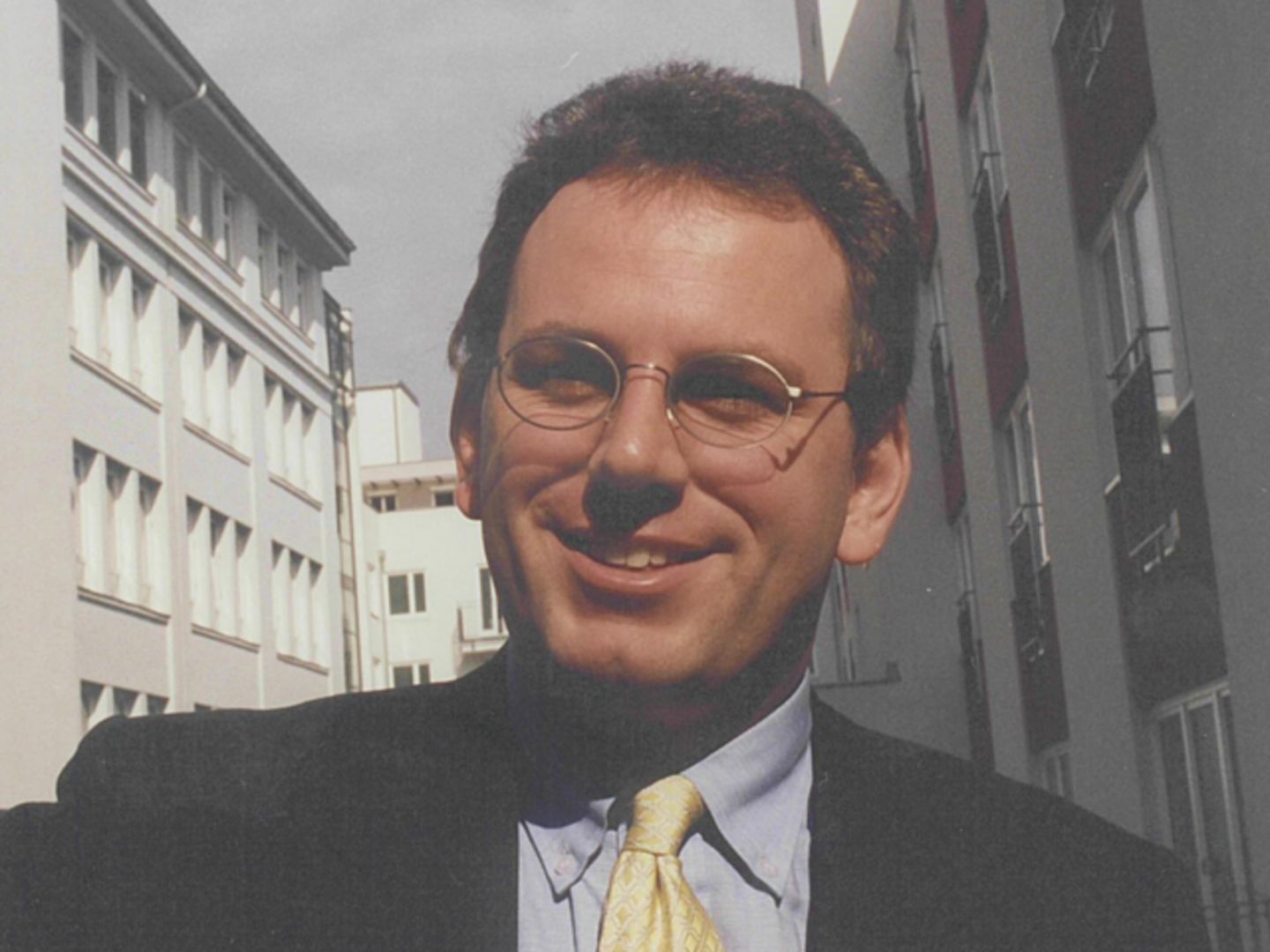 Education
Graduated from TU Wien in 1993, Department of Mechanical Engineering
Master of Science degree in Engineering Management from Oakland University in Rochester, Michigan, USA in 1996
PhD degree (1999) also from TU Wien
Experience
Bernd heads the Austrian Society for Systems Engineering and Automation – one of the leading research organisations in electronics and the environment – in Vienna as Managing Director since 1997. Besides that he runs his own small group of companies in Austria and Romania specialising on electronics recycling, recycling precious and rare metals as well as re-use of IT equipment and mobile phones since 1999. In 2007 and 2008 he has been appointed as International Consultant by the International Finance Corporation (part of the Worldbank group) to set up an efficient WEEE solution for Southeast Europe. In 2011 his contract with IFC has been enlarged also to India. Since 2011 Bernd teaches "Resource Efficiency" and "End-of-Life Management" as part-time Lecturer at TU Wien
Research Interests
Circular Economy, Resource Efficiency, Recycling, Re-use, Engineering Management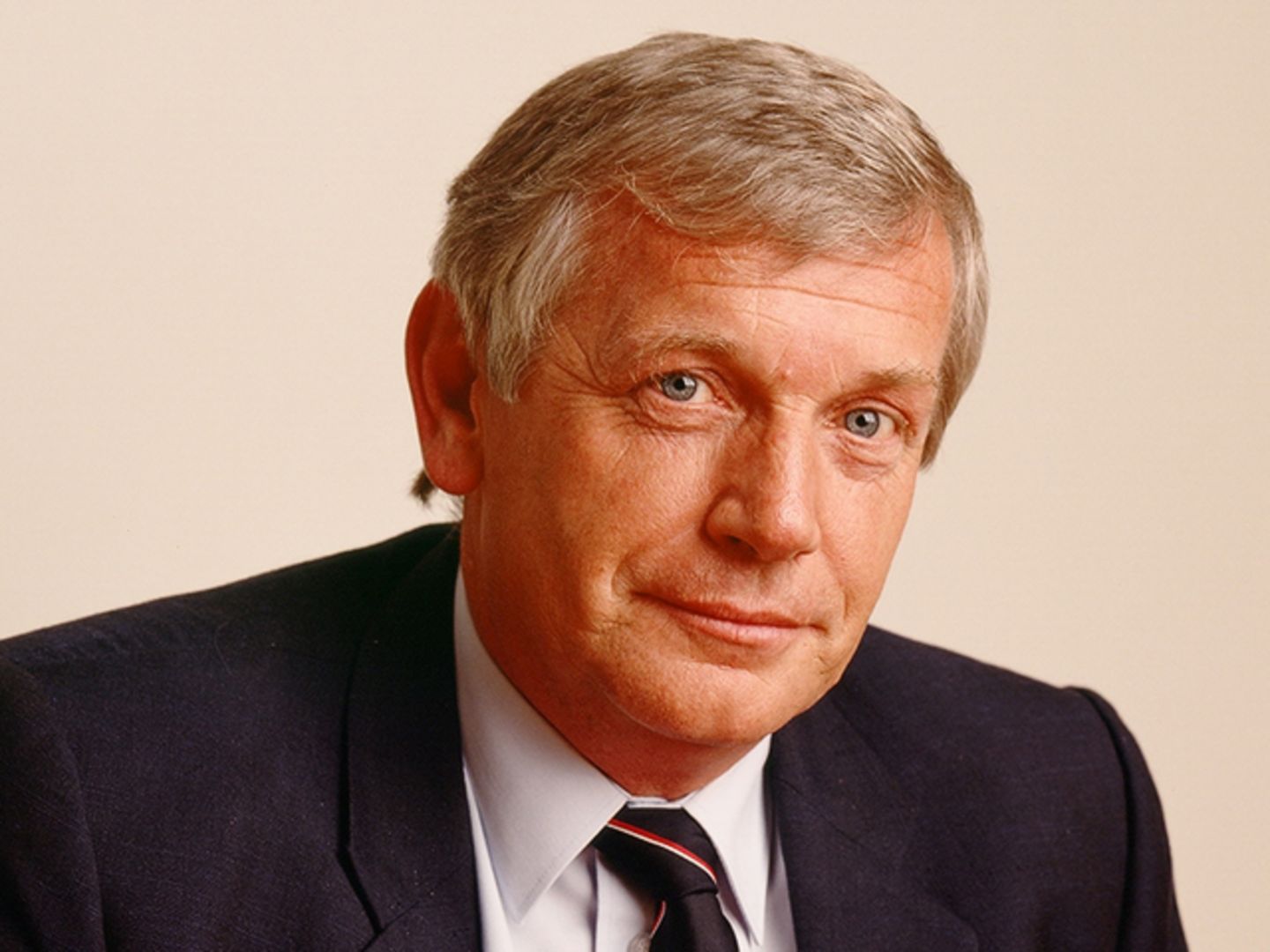 Graduated from TU Wien in Automatic Control 1966. 1971 Cum-laude doctors degree in Control.1986-1990 Full Professor for "Systems Engineering and Automation" at University of Linz, Austria. From 1990 - 2008 Head of the Institute for "Handling Devices and Robotics", TU Wien; Since March 1985 Vice President and General Secretary of IFAC/Austria and of ÖGART ( Austrian Society for Automation and Robotics) the Austrian IFAC NMO. Chair of the IFAC Technical Committee "Technology, Culture and International Stability".
He received three Doctor honoris causae degrees, is corresponding member of the Saxonian Academy of Sciences and the German Academy of Technical Sciences. , Member of IFAC, IFR, IEEE and received 2006 the "Engelberger Award" from the Industrial American Robotics Society.
Founder and Academic Program Director of the executive, postgraduate MSc Program "Engineering Management" at TU Wien.
Education
Graduated in Industrial Science at the TU Wien
Dr. at TU Wien
2000 Lecturer degree in Industrial Engineering at the TU Wien
Professional Career:
since 2015: Vice Rector for Academic Affairs (TU Wien)
2008-2015: Dean of Studies (Faculty of Mechanical and Industrial Engineering)
since 2001: Professor for Industrial Engineering at the Institute for Management Science, Division of Industrial and Systems Engineering, TU Wien.

Fields of Teaching and Research:
Production- and Logistics Management with main focus on maintenance

Functions
Representative of TU Wien in the T.I.M.E. Advisory board
Representative of TU Wien in the TU Austria working group Techno-Economy
Vice-President of the "Österreichischer Wirtschaftsingenieursverband"
Tom Meniga graduated at TU Wien and received the Master of Science Degree in Engineering Management from the Oakland University, MI (USA).
He is now the CEO of the Dr. Becher Group in Hannover, Germany.
Education & Experience
Graduated from TU Wien (Mechanical Engineering, Economics). He was the General Manager of the Computer Company ASCAD. Now he has own company "Information Engineering".
Teaching & Research Interests
Information technology, especially Computer Aided Balancing, Modal Analysis, Finite Elements
Education
B.S (Hons), 1972
M.S. (Industrial Engineering), 1982 University Oklahoma, OK, USA
Ph.D. (Industrial Engineering), 1990, Clemson University, SC, USA
Experience
Industrial experience in an integrated steel plant and in a environment; currently employed as Assistant Professor in the Department of Electrical and Systems Engineering at Oakland University.
Teaching & Research Interests
Production Systems, Statistics for Engineers, Modeling and Optimazation of Manufacturing Systems, Quality Control and System Simulation.
Dr. Singhal is the professor of finance and the chair of department of accounting and finance at Oakland University in Michigan, USA which he joined in 2003 after completing his PhD from the University of Utah. Dr. Singhal's research interests lie at the intersection of accounting & finance and he has published in top journals in both the areas. He has also spent time in corporate America when he took leave for a year and worked with Moody's Analytics, then a subsidiary of Moody's Investors Services, a global rating agency. Before deciding to pursue a PhD, Dr. Singhal completed his MBA from the Indian Institute of Management and engineering degree from Birla Institute of Technology and Science.
Dr. Stapleton is an internationally recognised expert on digital technology-driven transformation and has deep insights into challenges and opportunities associated with the digital paradigm shift risk. His main research interest is the potential of smart data systems and human-centred systems methodologies to liberate performance and transform society.
He is Director of the INSYTE Centre, WIT and as a senior academic he has held many professorial positions for which he has won several awards. At the TU Wien he has won the best international lecturer award at the TU Wien five times.
He has over 140 academic publications and has edited 3 books and numerous book chapters, and has contributed dozens of government, regulator and EU reports and white papers.
He was winner of the 2020 International Federation of Automation and Control (IFAC) "Outstanding Achievement Award" for "sustained outstanding performance in major leadership positions" at the World Congress in Berlin.
Janell D. Townsend is a Professor of Marketing and International Business, and Chair of the Management & Marketing Department at Oakland University, in Rochester, Michigan, USA. Dr. Townsend also teaches annually in the Masters of Science in Engineering Management program at TU-Wien in Austria, and with the Chair of Technology Innovation Management at the University of Zurich in Switzerland. She has been a Visiting Professor at Michigan State University, and the prestigious Hedi Fritz-Niggli Visiting Professor of Business at the University of Zurich. She earned her Ph.D. from Michigan State University in Marketing and International Business.
Dr. Townsend's research interests are broadly defined by strategic and international marketing issues, and fall within the nexus of branding, innovation, and globalization of the firm, helping to extend understanding of complex phenomena in the global marketplace. Current projects incorporate aspects of brand related investments, the role of design in driving consumer perceptions, innovation management, and factors that impact the successful internationalization of firms. Much of her work is conducted in the context of the global automotive industry.
Professor Townsend's work has appeared in top tier business journals such as the Journal of International Business Studies, Journal of Product Innovation Management, Marketing Letters, Journal of International Marketing, Industrial and Corporate Change, Journal of Business Research, International Marketing Review, and Thunderbird International Business Review, among others. Her research has received commendations and awards for their contributions from top national and international conferences, including the respected Haynes Prize for the most promising young scholar in international business by the Academy of International Business. She has served as a chair for a number of annual conferences, including Product Development Management Association, the European Marketing Association, and the International Motor Vehicle Program (now PVMI, part of the Mack Institute at the Wharton School). Dr. Townsend also edited a special issue of the Journal of Product Innovation Management focused on innovation in the global automotive industry.
Dr. Townsend regularly consults on research projects with industry, an often acts as a "coach" for executives as they deal with transformative strategic issues. She has had collaborations over the years with automotive OEM's, suppliers, and global market research firms. Recently, she has served as an expert witness in legal cases involving the international marketing of automotive and related products.
Professor Townsend has professional experience with Clarion Corporation of America, Intel, and Unisys, among others. She actively serves the academic and business communities through work with research, program, academic, student oriented, and professional development organizations. Dr. Townsend has also served on the board of directors for non-profit organizations, such as the Automotive Women's Alliance Foundation, Let's Build Character Career Development, and PDMA's Academic Board.
Education
Ph.D., Operations Management, University of Minnesota, 1985
Teaching Interests
Operations Management, Statistics, Manufacturing Planning and Control
Research Interests
Manufacturing Planning and Control, Statistical Quality Control, Manufacturing Flexibility and Automation
Education
Dipl.-Ing. (Informatics), Johannes Kepler University, Linz, Austria, 1989.
Dr. techn. (Technical Sciences / Informatics), Johannes Kepler University, Austria, 1990.
M.Sc. (Engineering Management) from Oakland University, Rochester, MI, USA, 1996.
Experience
Project leader in Software development for industries and medical applications (Lower Austrian Academy of Science),
Managing director (RISC Software Gmbh),
Board member of (ETM AG),
Head of Department Medical Engineering and member of the academic council (FH Upper Austria)
Research Interests
Author of several books.
Medical Engineering and information technology
Irina Vulovic was born on 16.07.1993. in Nis, Serbia. She finished both elementary school and gymnasium in Nis, with honors. In year 2012. she moved to Belgarde to study Law at the University of Belgrade, which she finished in year 2016, after which she started LLM program at the University of Belgrade in the field of Law and Economics and finished it 2 years later, in 2018. During her studies, in the year 2013. she worked as an intern in a company Callidus in Zagreb, working on European projects. The next year, she worked as a part-time volunteer in a company HTEC Engineering LLC in Belgrade. After her studies, from 2016. until 2017. she worked in a company GeneRob, LLC in Nis, as a personal assistant for contracting and patent research. Irina started her Master's Programme in Engineering Management at TU Wien in the year of 2017, which she finished in 2019. with Master thesis title "Robotics law". She started her apprenticeship to become a lawyer in the year of 2017, which lasted for 3 years, after which she took the bar exam in Belgrade on October 2020. and passed with honors. She works in a law office Branimir Ilic in Belgrade. She speaks Serbian, English, German and Italian.
Academic Director
Peter Kopacek
Em.O.Univ.Prof. Dipl.-Ing. Dr.techn. Dr.h.c.mult.