Faculty
Our lecturers have a scientific background with many years of relevant training experience. They combine theoretical input with a strong focus on practical implementation.
Automotive Industry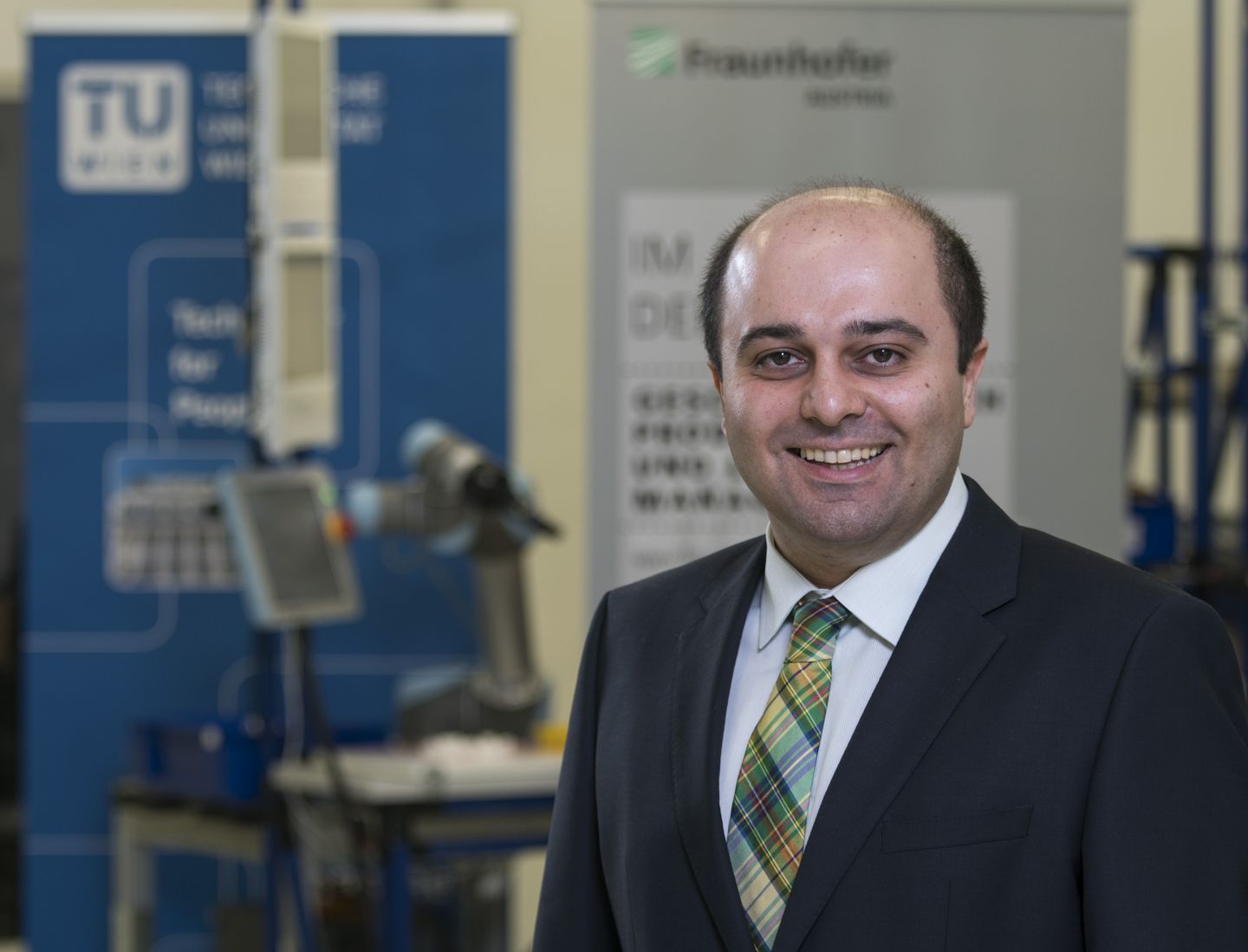 Dr.-Ing. Fazel Ansari is Head of the research group Smart and Knowledge-Based Maintenance at the TU Wien. His interdisciplinary background is reflected by M.Sc. degree in mechatronics as well as a PhD thesis in computer science (summa cum laude), focusing on application of knowledge-based systems in maintenance, at the University of Siegen. With his international engagement in various scientific associations (IEEE, IFAC, IALF), as well as his habilitation in Industrial Engineering, entitled "Management of Knowledge Intelligence in Human-centered Cyber Physical Production Systems", Dr. Ansari has established his role as part of the international research community. Since 2017, Dr. Ansari has been working at TU Wien as an Assistant Professor, as well as a Senior Researcher in Industrial Data Science at Fraunhofer Austria Research GmbH. In these roles, he is intensively involved in diverse national and international research projects as a researcher and project leader. Furthermore, Dr.-Ing. Ansari is continuously involved in teaching at the TU Wien's Institute of Management Science and also as a visiting lecturer at the University of Siegen and Vienna University of Business and Economics (WU Wien). He gives lectures in production information management, knowledge management 4.0, knowledge-based maintenance and Industry 4.0. For further information, please visit his webpage (https://www.imw.tuwien.ac.at/bt/team/ansari_fazel/EN/, opens an external URL in a new window)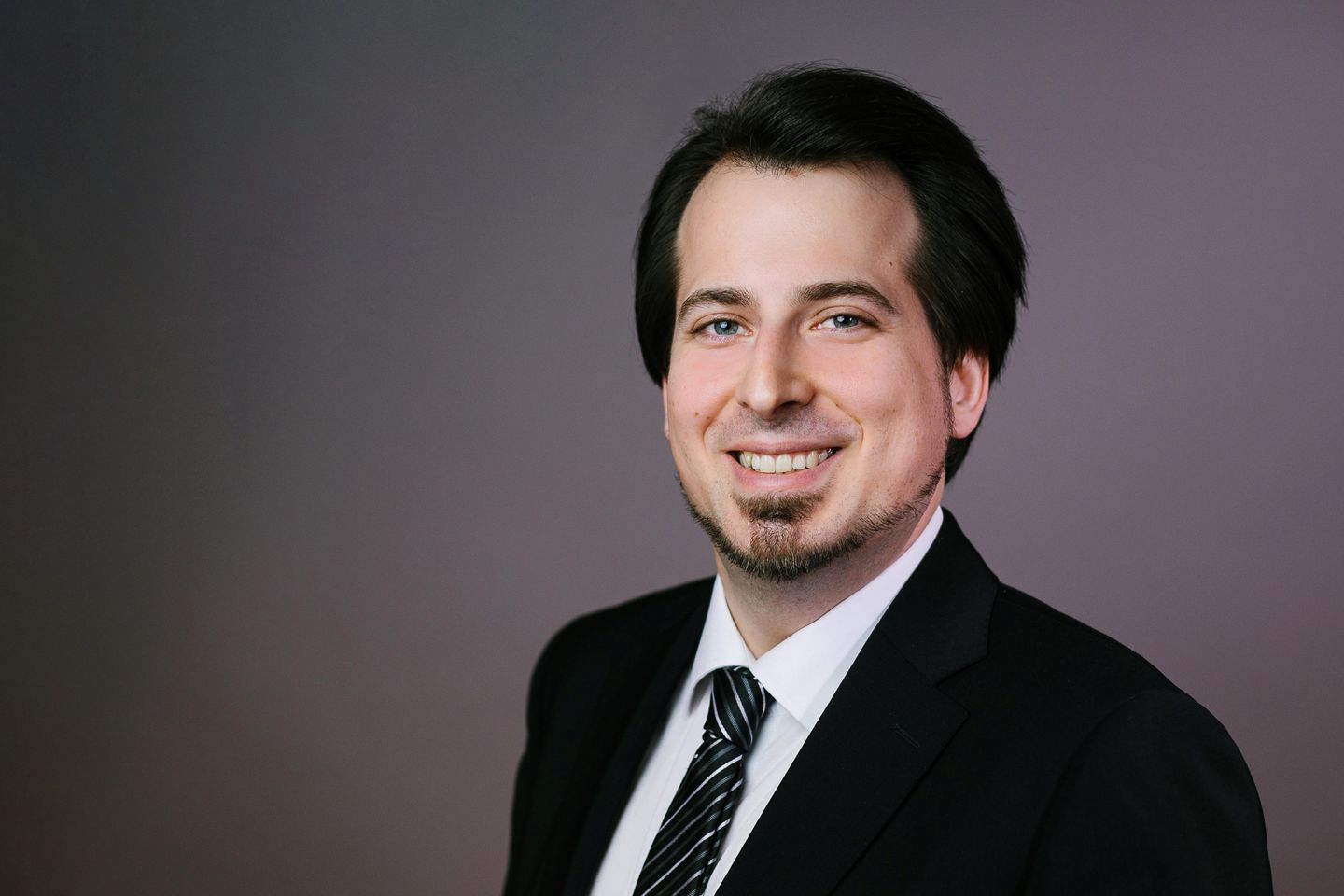 Robert Glawar, PhD is a senior researcher and group leader for production optimization and maintenance management at Fraunhofer Austria Research GmbH. His fields of research are in the field of production and plant management –analysis, optimization and implementation of processes with focus on maintenance planning. He contributed in numerous industries funded applied research projects dealing with the optimization of intra logistic processes and optimization of production planning and control processes as well as optimization of ordering processing. His practical experience constitutes a solid basis for performing in diverse trainings and lecturing such as the TU Wien, the Danube University Krems and many national and international workshop providers.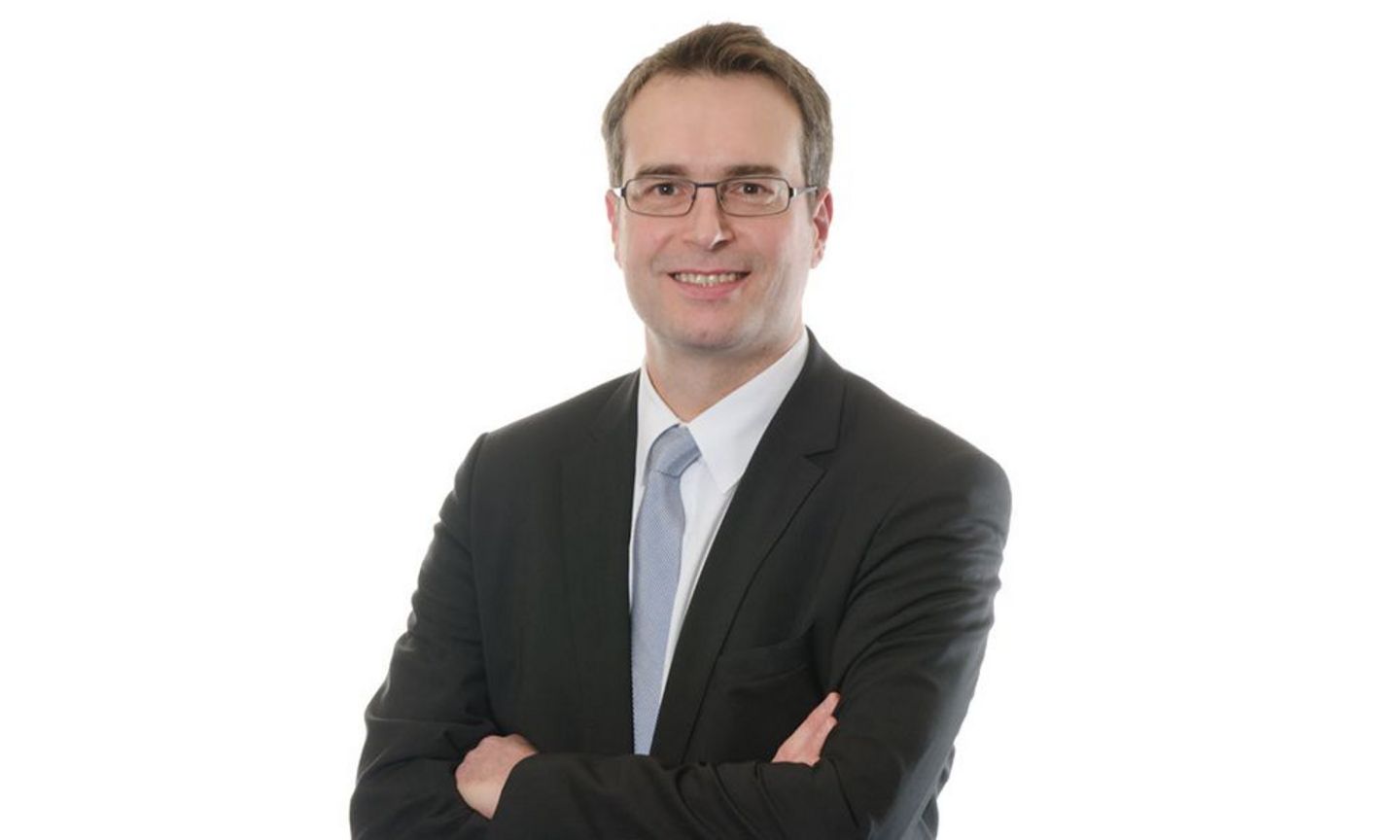 Since 2015 responsible as Managing Director and Director Projects at Bertrandt Technologie GmbH at Mönsheim, Germany. Bertrandt is a major engineering services provider with a wide range of services especially in the area of digitalisation, autonomous drive, connectivity and e-mobility in the automotive area. Furthermore, Bertrandt provides engineering solutions in the industrial branches of energy, medical and industry.

Major career milestones of Jesko Herrmann are several vehicle development projects with a size of more than 150 full time employees and a multi-million Euro turnover. In addition, he was responsible for the engineering departments of the entire body development, e-mobility and production planning as well as for the laboratory- and testing-centres in these engineering disciplines.
Between 2010 and 2015 he was Managing Director of all activities of Bertrandt in France. During this period, Bertrandt was, among other projects, executing all development tasks of a sport car project of the largest French OEM. A further challenge was the successful management of the French automotive crisis in the years 2012 and 2013.
Before 2010 Jesko Herrmann was responsible as Director for the Bertrandt Projektgesellschaft mbH. The scope of activities was the coordination of all major projects in the Bertrandt group as well as the business development for the Asian market.
Until 2003 he was managing different climate-control-projects in Germany, Sweden and England as a Programme Manager for the customer Ford at the system suppliers Visteon and Eberspächer. Jesko Herrmann started his career in 1996 as an application engineer at Eberspächer, Germany.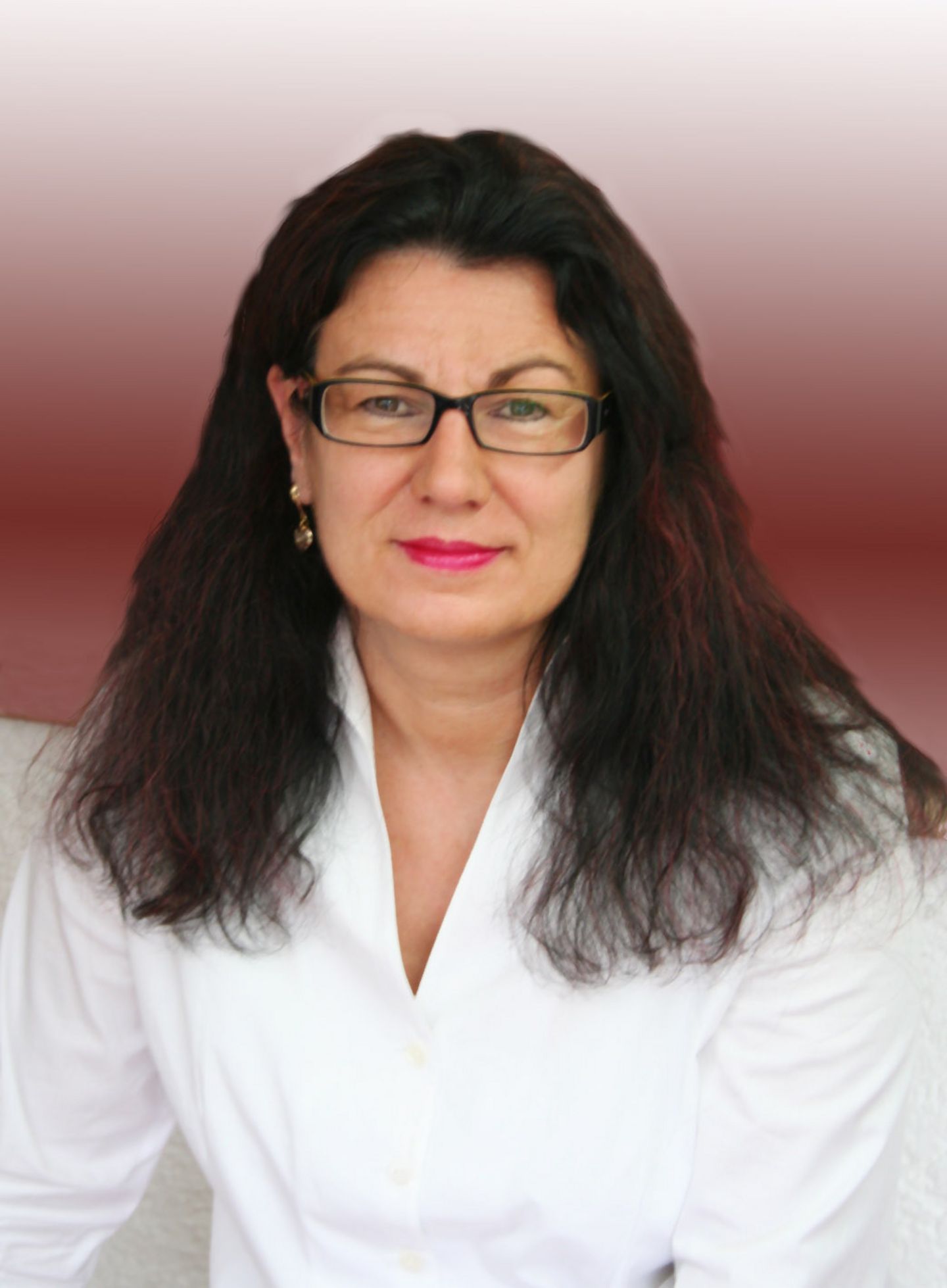 Dr. Hummel studied at the University of applied science Konstanz, faculty for mechanical engineering and received diploma in mechanical engineering Dipl.-Ing. (FH). She made external doctoral studies at the Wroclaw University of Technology and at the Institute of Production Engineering and
Automation. She got the Dr.-Ing.degree in November 2002. She is Professor at the Reutling University, Germany.
Teaching & Lecturing Activities & Main Research Fields
Advanced Industrial Engineering

Industrial Engineering Methods and Tools (classical/advanced), Work design, production and working systems, Engineering Management in Production, Facilities Planning, Manufacturing Ergonomics, transformable enterprise structure- Stuttgarter Unternehmensmodell

Quality Management

Basics and foundations, strategy and operationalization, Quality Management Systems, Business Excellence
Practical Experience & Expertise
Conceptual design and Implementation of the Learning Factory for advanced Industrial Engineering
Analyses and Optimization of production systems, implementation of methods for the continuous improvement process
Conception and Implementation of quality management systems
Reorganization of enterprises structures "Fraktal" and implementation of various management methods
Facilities Planning for Commercial Vehicles
Engineering and Management experience in Commercial Vehicles
Lukas Lingitz, is senior researcher and group leader for production planning and order management at Fraunhofer Austria Research GmbH. His fields of research are in the area of production planning and control with focus on process, systems and the application of machine learning and artificial intelligence. Furthermore Mr. Lingitz led numerous industry funded research projects dealing with the optimization of production planning processes and techniques, digitalization of production planning, control and order processing as well as the development of optimized industrial IT-landscapes and the selection industrial IT-systems.
He imparts his knowledge and practical experience in diverse trainings and lectures at the TU Wien, University of Applied Sciences Technikum Vienna, the Danube University Krems and many national and international workshop providers.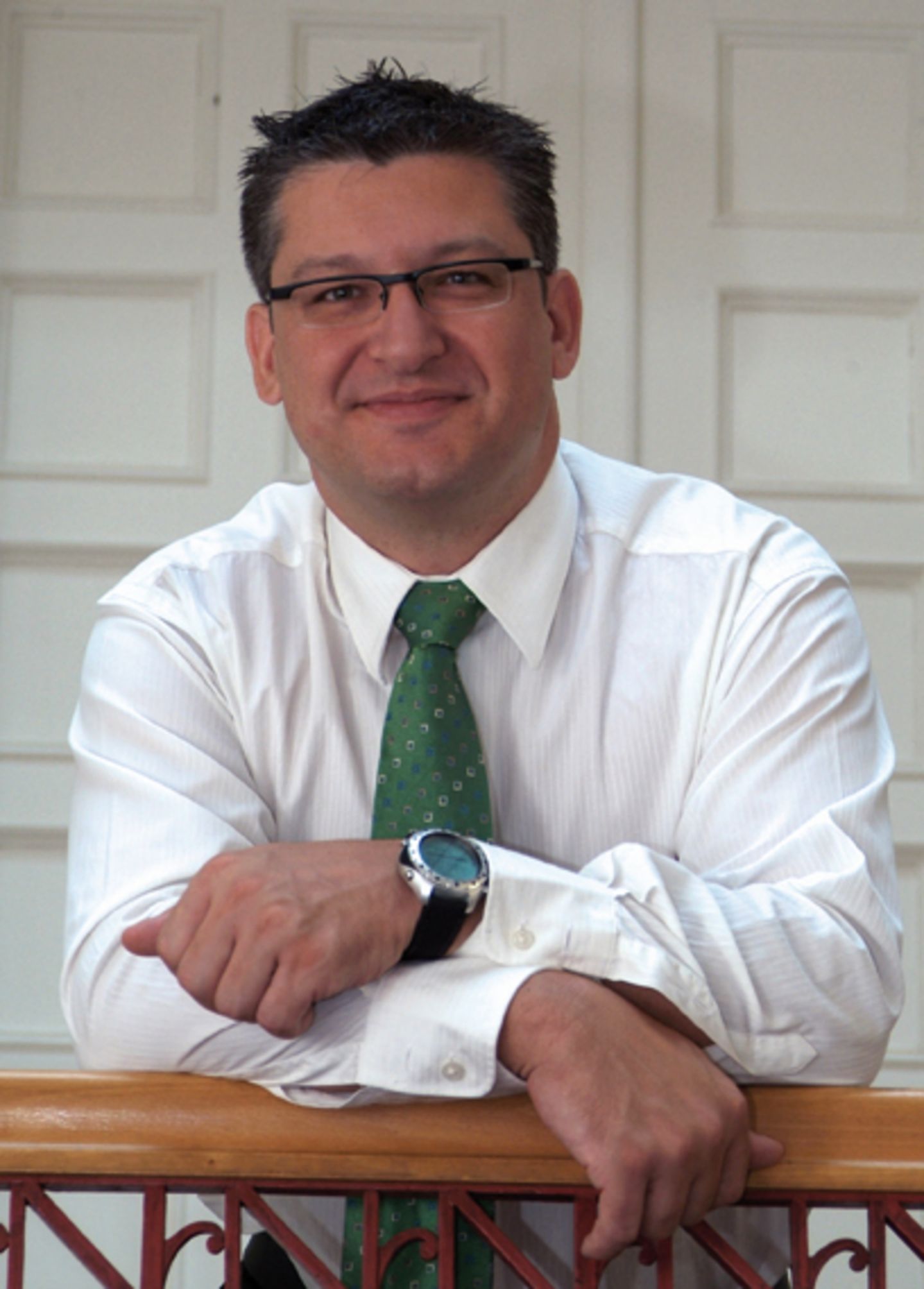 He studied mechanical engineering and got Dipl.-Ing. degree from the University Stuttgart. In 1997 he joined the Fraunhofer Institute for Manufacturing Engineering and Automation IPA in Stuttgart. Since 2004 he is the head of the Fraunhofer Project Group for production and logistics management in Vienna.
Since 2006 he gives a lecture "automotive logistics" at the TU Wien. Since 2013 he is a Professor for Logistics and Supply Chain Management at the Reutlingen University.
His research topics are
Logistics planning and supply structures, supply chain management, production management
Company, production and logistics networks
Business process reengineering
Factory planning, production planning and control
IT systems in supply chain management, e-business
He has publications in the area of logistics, supply chain management automotive industry and production.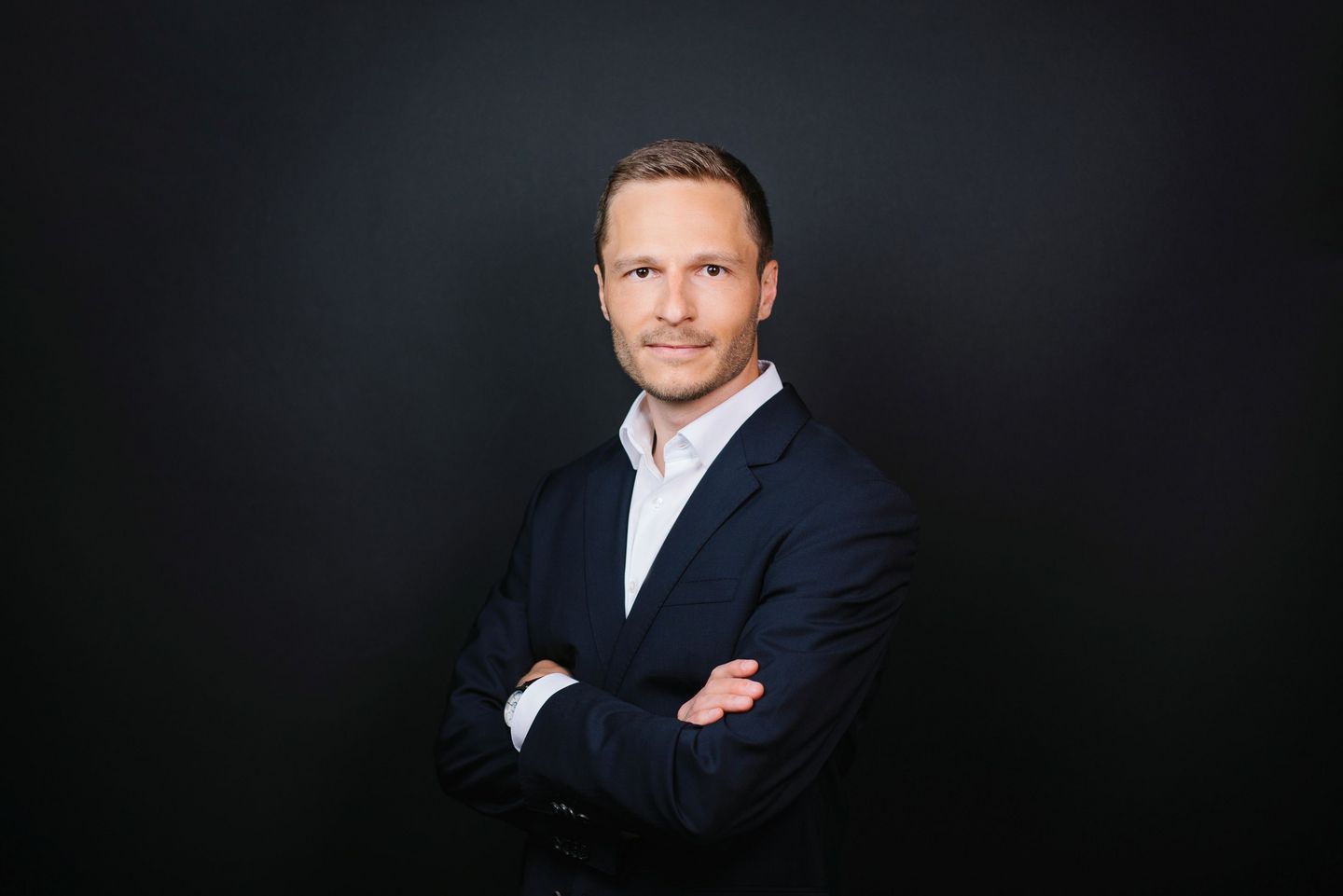 Dr. techn. Martin Riester studierte Wirtschaftsingenieurwesen an der Fachhochschule in Esslingen, Deutschland. Nach Abschluss des Studiums begann er seine berufliche Laufbahn in der strategischen Logistik eines österreichischen Getränkeunternehmens. Berufsbegleitend absolvierte er ein Masterstudium an der Steinbeis-Hochschule in Berlin. Im Jahr 2011 wechselte er zu Fraunhofer Austria nach Wien. Von 2014-2017 war er als Gruppenleiter in der Abteilung Logistikmanagement tätig. Von 2018-2020 leitete er das Team "Logistiksysteme und Transport". 2020 wurde er Leiter des Geschäftsfeldes "Logistik und Supply Chain Management". Im Rahmen seiner Tätigkeit hat Dr. techn. Riester bereits zahlreiche Industrie- und Forschungsprojekte zur Optimierung von Logistikprozessen und -strukturen durchgeführt.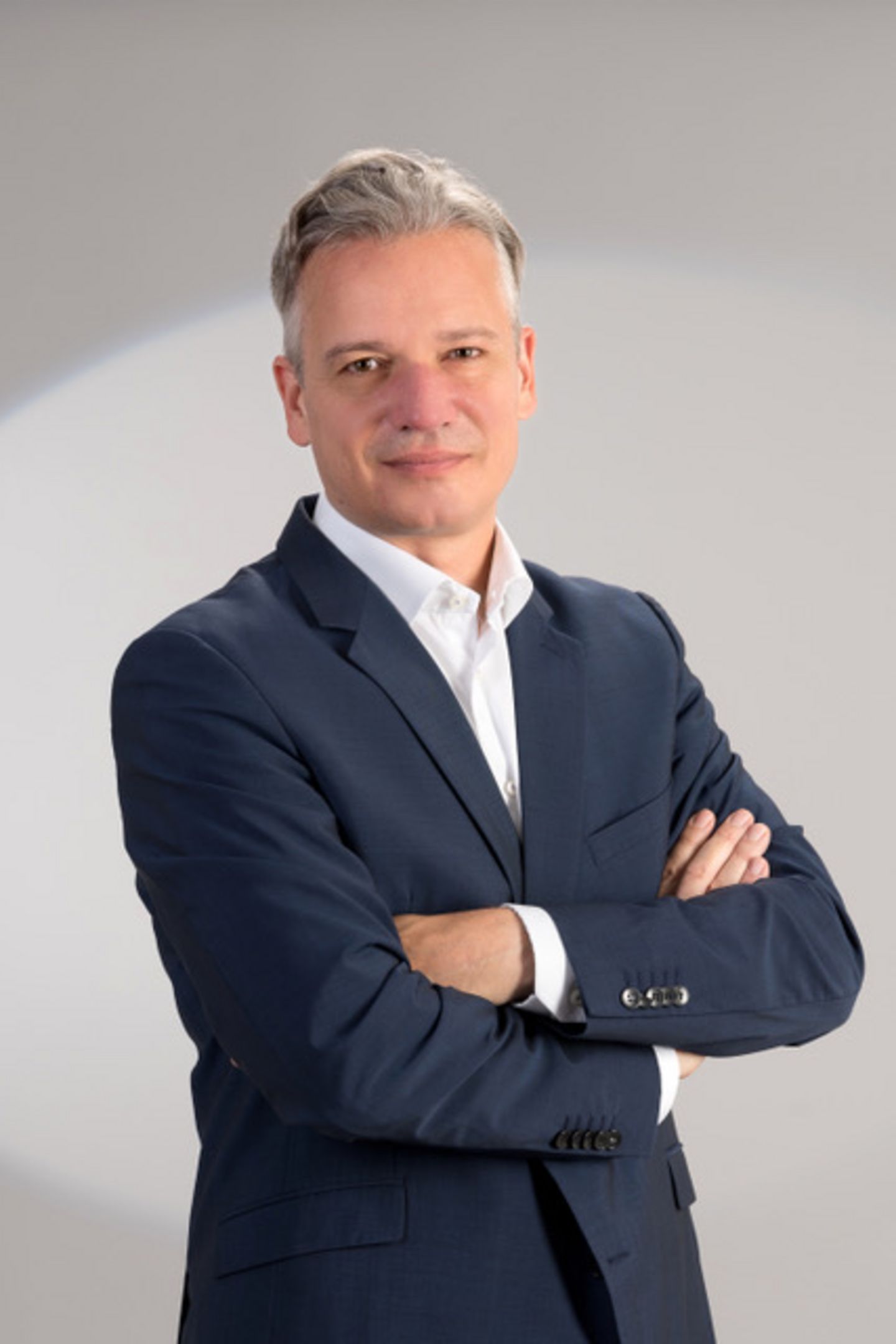 Dipl.-Ing. Schlimpert is an international expert in business transformation in Mechanical Engineering, Automotive and Chemical Industry for Operations, Procurement and Supply Chain Management, leading the development of business and purchasing strategies and its sustainable implementation. He has started his career as business consultant in an international consulting company and gained deep business acumen in the course of restructuring projects in the Automotive and Mechanical Engineering Industry. As Vice President, he has built up high performing international purchasing organizations at three internationally leading companies (Demag Plastics Group, Engel and Lenzing) with presence in Europe, Asia and USA for in total of more than 14 years. In his current role at Lenzing he is implementing a distinguished performance improvement program.
Dr. Alexander Schloske is a Senior Expert in the Department of Sustainable Production and Quality Management and has been part of the Frauenhofer Institute for Manufacturing Engineering and Automation IPA since 1989. He graduated from the University of Stuttgart with Dipl.-Ing. degree and subsequently received his doctorate from the same university. Dr. Schloske has lectured extensively at various universities including Stuttgart, Vienna, Reutlingen and Hamburg.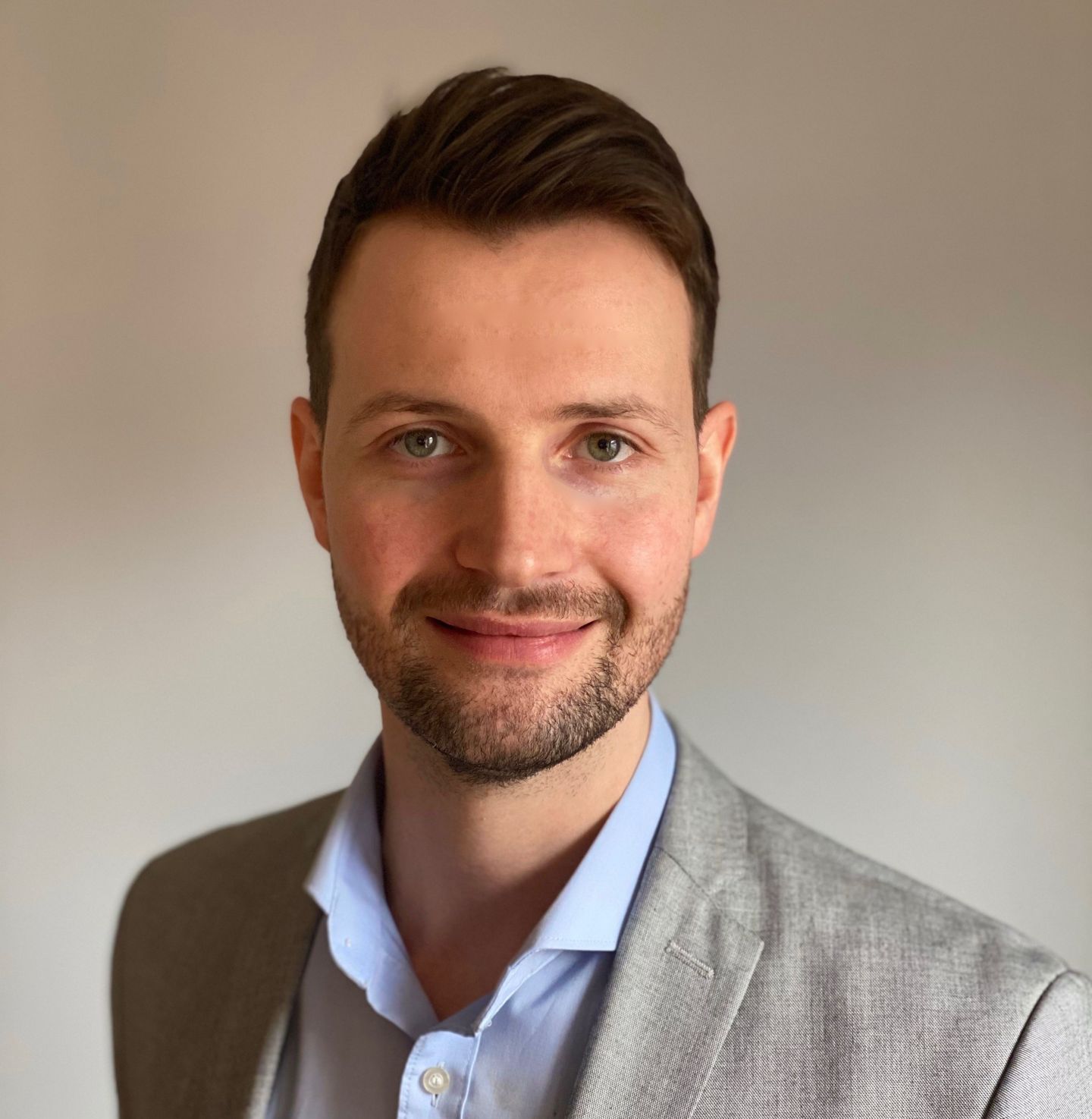 Dr. Schumacher currently acts as Chief Digital Officer at VTU Group, an international Engineering Corporation, overseeing the corporation wide digitalization strategy. Before, he worked at Fraunhofer Austria, researching practical implications of industrial digitalization and Industry 4.0. Thereby, he focused his research on the operationalization of abstract I4.0- and digitalization-constructs and their effects in real industrial environments. He published widely in strategy and operations research and earned his PhD contributing to the issue of measuring and evaluating digitalization in practice. Besides his research activities, Dr. Schumacher consulted international companies during their development and implementation of digitalization strategies – from defining a digital vision until the installation of monitoring systems and KPIs.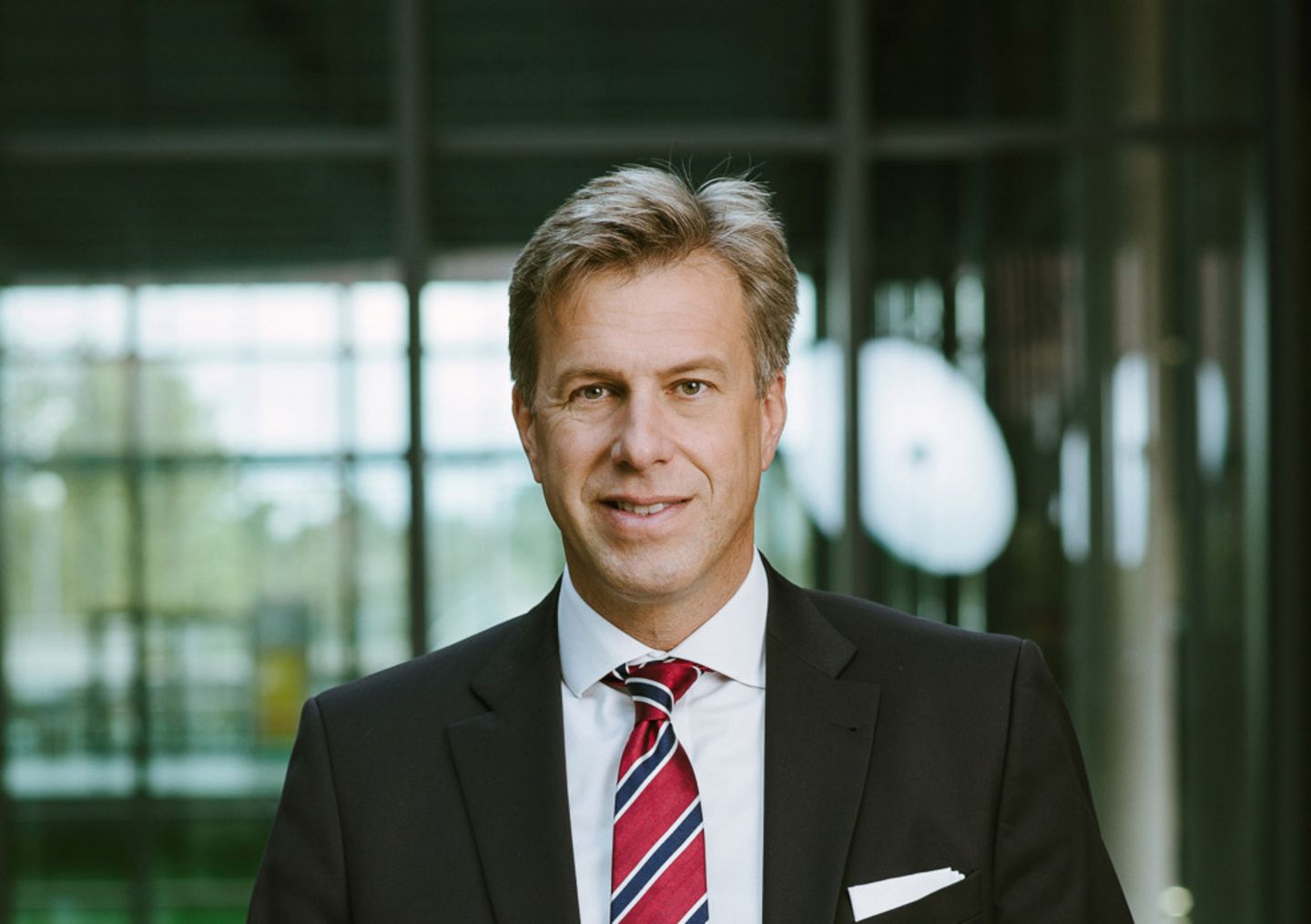 Klaus Schmid is executive, consultant, coach and lecturer with more than 20 years of experience in operational and strategic leadership functions at C-level for national and international companies.
As an engineer and business economist with a focus on strategy implementation and the organization of large companies, he brings comprehensive knowledge to the expansion of personal competence.
His motto is: "Change is inevitable, but personal growth is a choice."
Klaus Schmid's industry experience comes from international management consulting with a focus on automotive, e-mobility, renewable energies, financial services, retail and telecommunications.
His project "BALLADE" was awarded the "State Mobility Prize" of the Republic of Austria in 2011 for his early commitment to e-mobility and linking with the energy industry.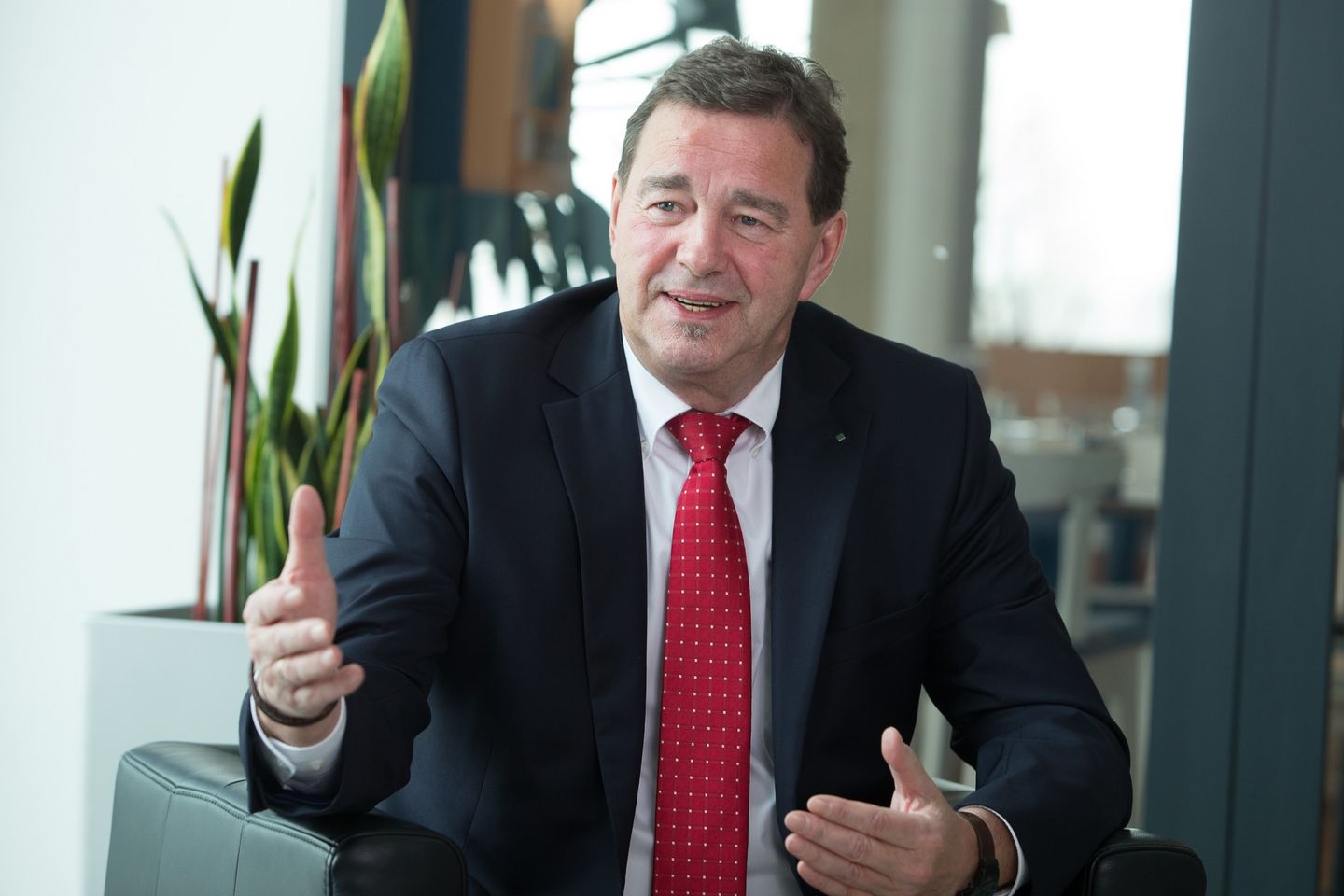 Univ.Prof.Dr.-Ing.Dipl.Wirtsch.-Ing.Prof.eh.Dr.h.c. Wilfried Sihn has been since September 2004 Professor of Industrial and Systems Engineering at the Institute of Management Sciences of the TU Wien. In November 2008 he was appointed as the Managing Director of the newly founded Fraunhofer Austria Research GmbH.
He has been active in applied research for over 30 years and has been involved in more than 300 industry projects. His current focus is on the implementation of Industry 4.0 concepts, such as Smart Maintenance. In addition to positions on several supervisory and administrative boards, he is also a member of many organizations, such as Board Member of the "International Federation of Production Research (IFPR)", Member of the European Academy for Industrial Management (AIM) as well as Fellow Member of the renowned "International Academy for Production Engineering (CIRP)" based in Paris.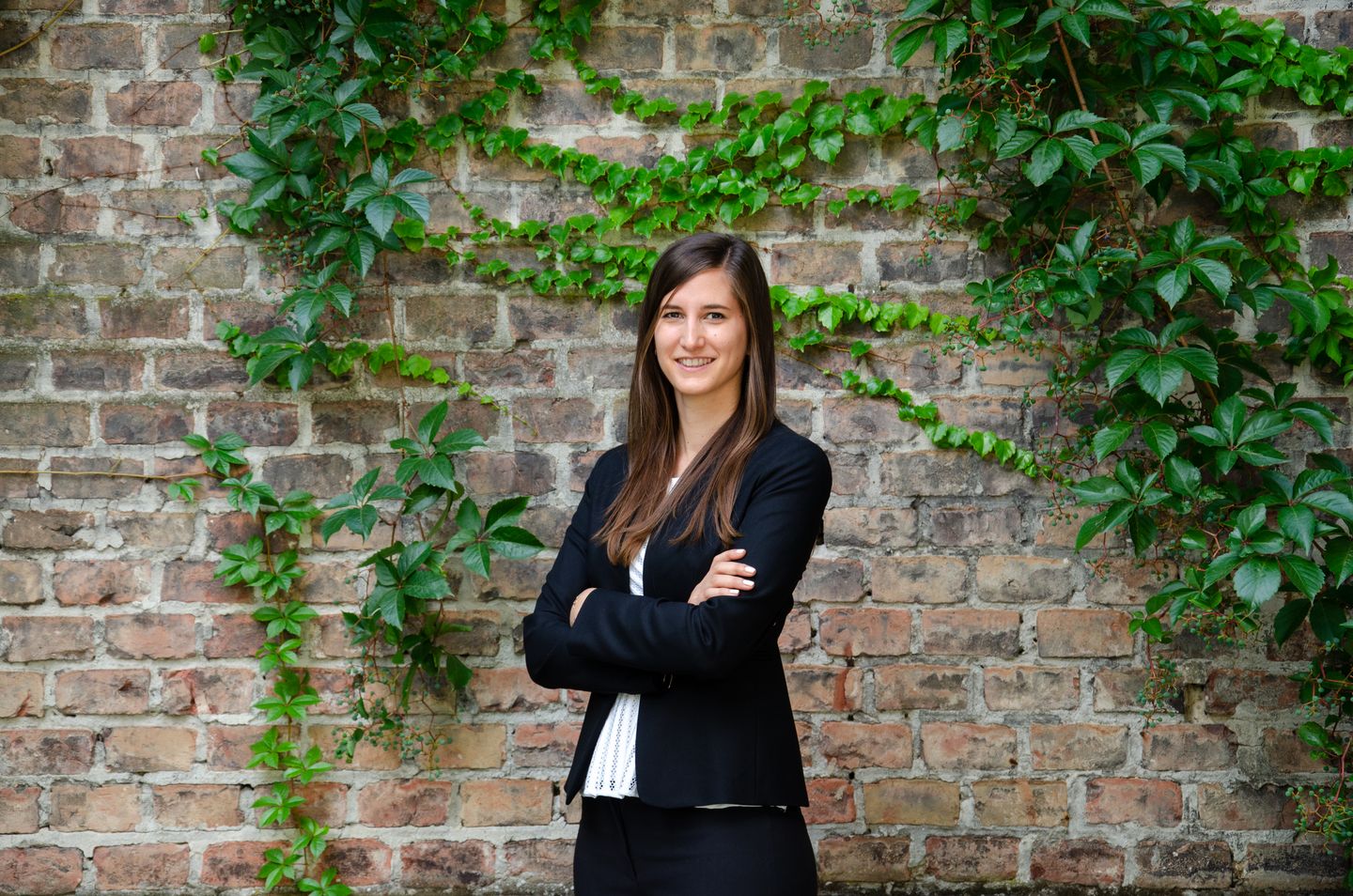 Dipl.-Ing. Tanja Zigart works as a scientist in the research area of Human-Maschine-Interaction at TU Wien. Her core research topic is the multi-criteria evaluation of industrial assistance systems.
She finished her Master's Programme in mechanical engineering and management in 2014. From 2014 to 2018, she worked as a lean program manager in a global MedTech company and led local and international projects in the operations area. She is a certified Lean Production and Administration Expert and Project Management Professional (PMP).
In addition to her research activities, Mrs. Zigart lectures in "Assistance Systems in Production" and at FH Wien WKW.
Mobility Transformation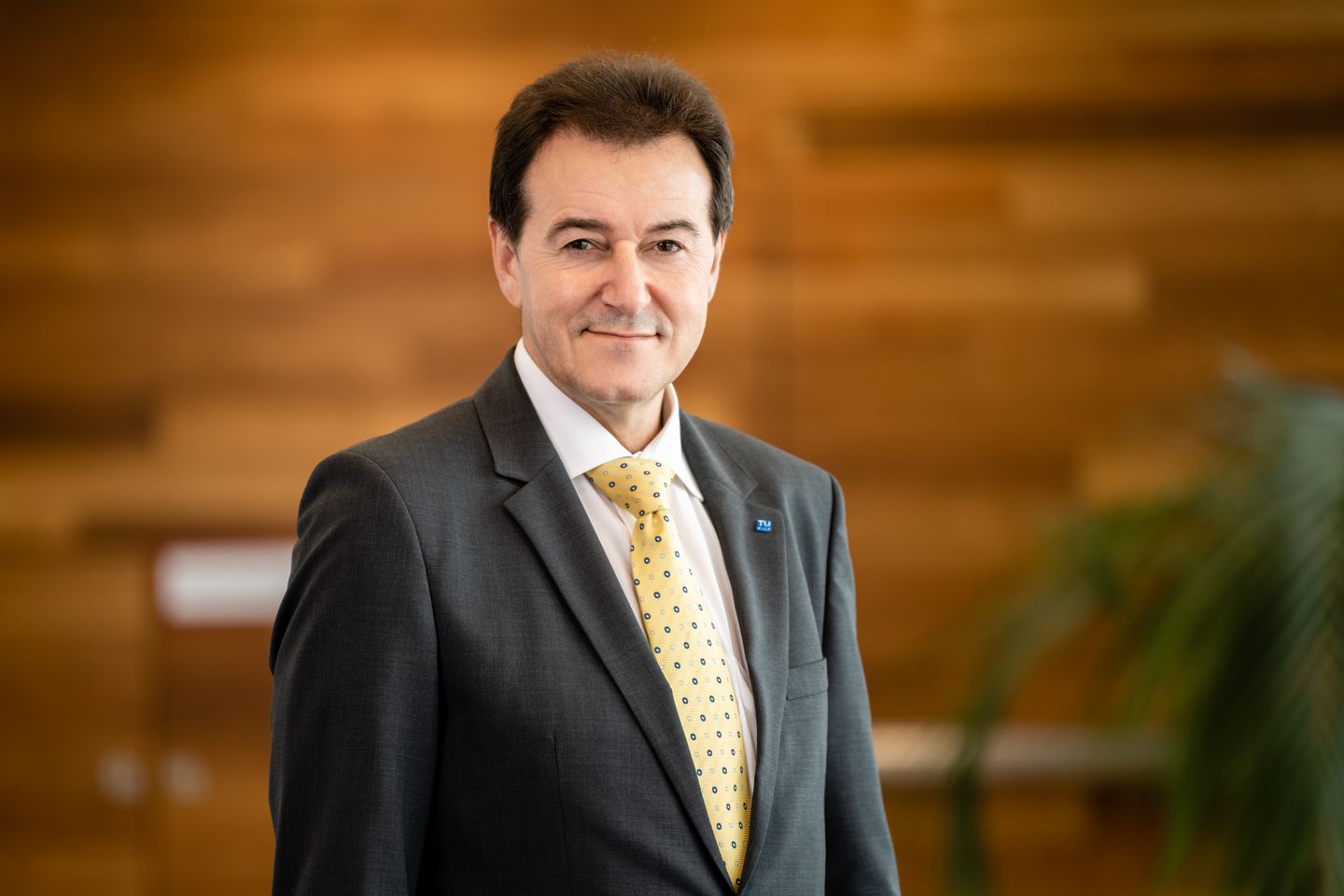 Prof. Geringer hat sich während seiner wissenschaftlichen und industriellen Tätigkeit mit dem Themenbereichen Fahrzeug- und Fahrzeugantriebe und deren Optimierung hinsichtlich Verbrauch, Emissionen sowie Leistungssteigerung beschäftigt. In den verschiedenen Industriestationen seiner beruflichen Entwicklung waren neue Antriebssysteme und Gesamtfahrzeuge die Schwerpunkte.
Im Rahmen der universitären Drittmittelforschung werden zahlreiche Forschungsprojekte im nationalen und internationalen Umfeld durchgeführt. Schwerpunkte sind alternative Antriebe in Form des Kompetenznetzwerkes "Antriebssysteme der Zukunft" zur detaillierten Forschung für Hybridfahrzeuge sowie zahlreiche Programme die Verbrauchsthemen, Brennverfahren für Otto- und Dieselmotoren, Abgasnachbehandlung (speziell auch die Partikelfiltertechnologie) und insbesondere alternative Kraftstoffe behandeln.
Copyright Klaus Ranger
Prof. Peter Hofmann hat an der TU Wien Maschinenbau studiert und anschließend im Jahr 2002 im Fachgebiet Verbrennungskraftmaschinen habilitiert. Dies führte zu seiner Professur an der TU Wien im Bereich Hybridfahrzeuge und Alternative Antriebssysteme, welche durch die Koordination von Industrieprojekten am Institut für Fahrzeugantriebe und Automobiltechnik der TU Wien ergänzt wird. Ebenso ist er Wissenschaftlicher Leiter des Kompetenznetzwerkes Antriebssysteme der Zukunft.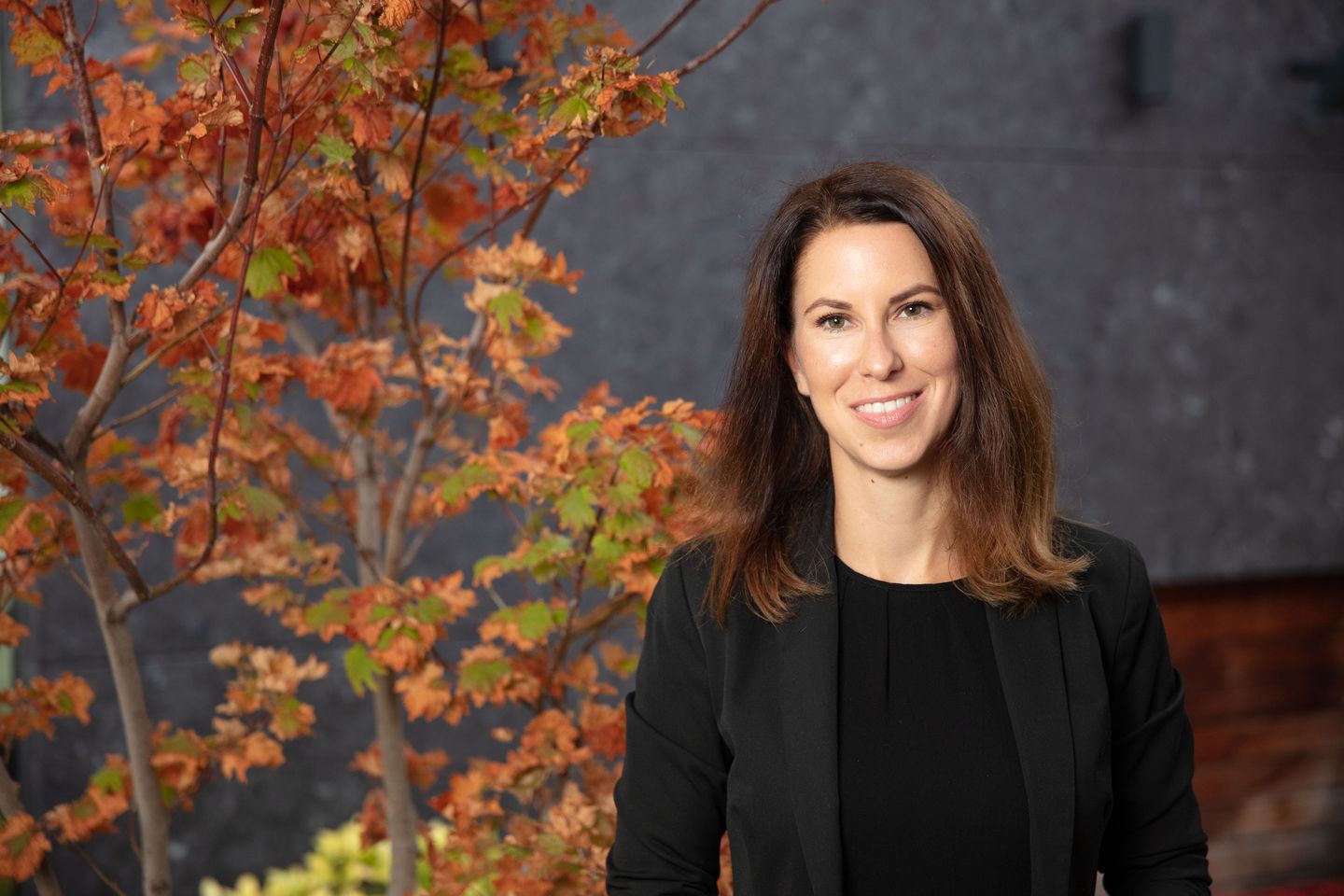 Mag. (FH) Christina Hubin, M.A.(*1982), Absolventin des Magisterstudiums Marketing und Management-, Organisations- und Personalberatung (Wiener Neustadt), sowie des Masterstudiums Wirtschaft und Recht der öffentlichen Verwaltung (Wiener Neustadt), begann 2006 ihre berufliche Laufbahn bei der Wiener Linien GmbH & Co KG im Controlling der Hauptabteilung Finanzen und Angebot. 2008 wechselte Hubin in das Controlling der Fahrzeugtechnik bei den Wiener Linien. Zu ihren Aufgabengebieten zählten neben Budgetplanung und Berichtslegung auch Projektleitungsaufgaben mehrere Projekte im Bereich digitale Optimierung und Logistik. Nach der Karenz von 2011 – 2014 wechselte Hubin zur Neue Urbane Mobilität Wien GmbH in der Verantwortung des Innovations- und Partnermanagements für digitale Mobilitätsservices innerhalb des Konzerns. Seit 05/2016 ist Christina Hubin Mitarbeiterin für Upstream – next level mobility GmbH (ein Tochterunternehmen der Wiener Stadtwerke und Wiener Linien) tätig und leitet seit 09/2017 den Bereich Research & Development. In ihrem Bereich werden prototypisch Technologien und Services für die zukünftige Mobilität erprobt und evaluiert.
Dipl.-Ing. David Knapp ist Unternehmensinhaber des Ingenieurbüros für Verkehrswesen und Verkehrswirtschaft. Zudem hat er diverse Weiterbildungen im Bereich Positive Psychology, Projektmanagement und Konfliktmanagement abgeschlossen. Er war unteranderem Senior Expert für das Salzburger Institut für Raumordnung und Wohnen und den Verkehrsverbund Ost-Region (VOR) GmbH und hat 2012/2013 an der Karl-Franzens-Universität Graz einen Lehrgang zum kommunalen Mobilitätsbeauftragten geleitet.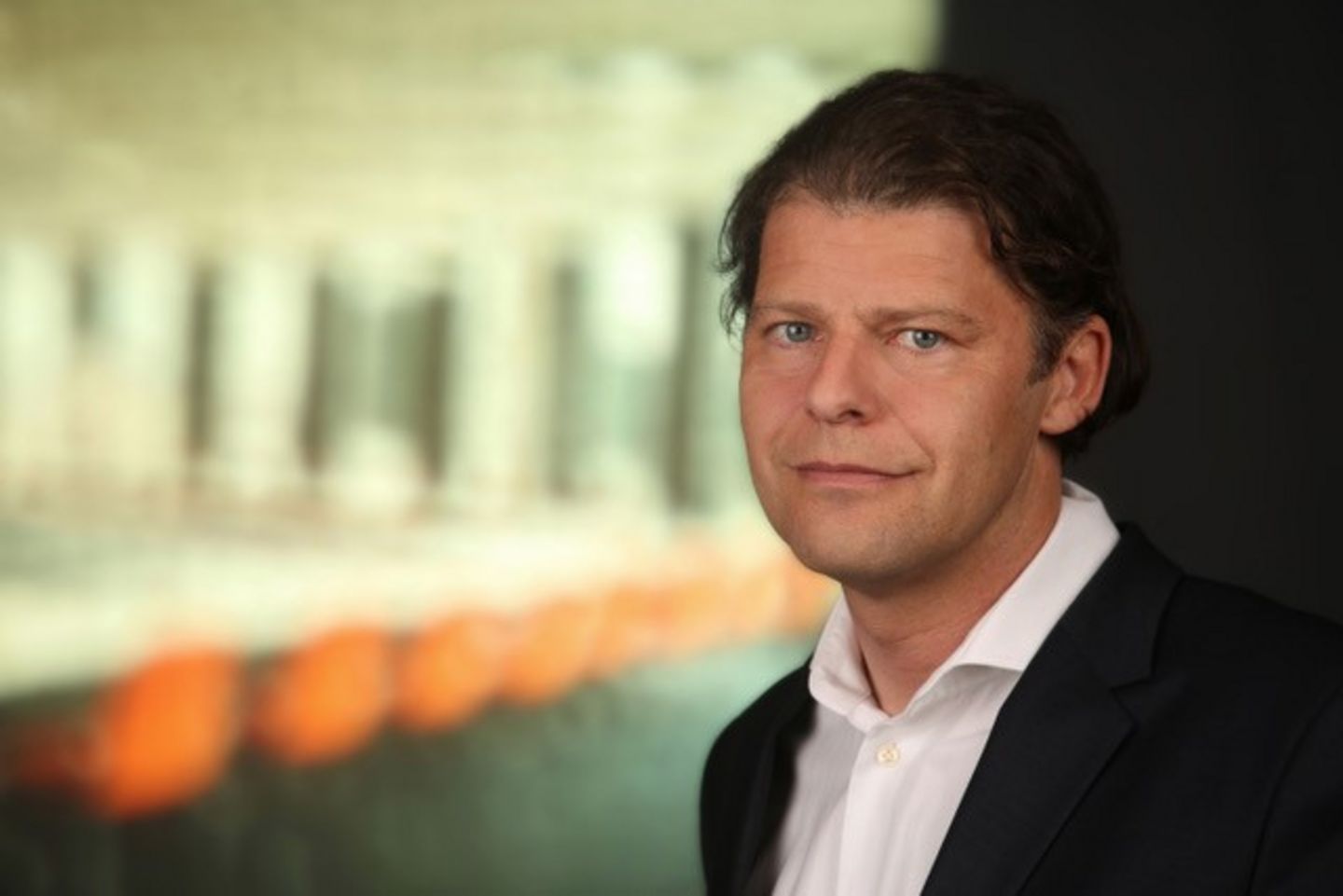 Dr. Michael Nöst verfügt über mehr als 20 Jahre Erfahrung im Automobil- und F&E-Beratungsbereich und war in verschiedenen Positionen als Forscher und Manager tätig.
Seit 2009 ist Dr. Nöst Gründer und Mitglied der Geschäftsleitung von IESTA, einem außeruniversitären Forschungs- und Beratungsinstitut.
Davor war Dr. Nöst bei BMW, AVL-List, EFKON AG und als wissenschaftlicher Mitarbeiter an der Technischen Universität Graz, Institut für ICE & Thermodynamik, tätig.
2017 wurde Dr. Nöst in den Vorstand der A3PS - Austrians Association for Advanced Propulsion Systems gewählt, seit 2019 ist er CEO von A3PS.
Dr. Nöst hat einen PhD und MSc-Abschluss in Mechanical Engineering & Management von der Technischen Universität in Graz und einen Executive MBA in Kalifornien, USA und Wien absolviert. Er hat mehr als 30 Publikationen und Buchkapitel in den Bereichen Antriebsentwicklung und nachhaltige Energie- & Transportanwendungen veröffentlicht.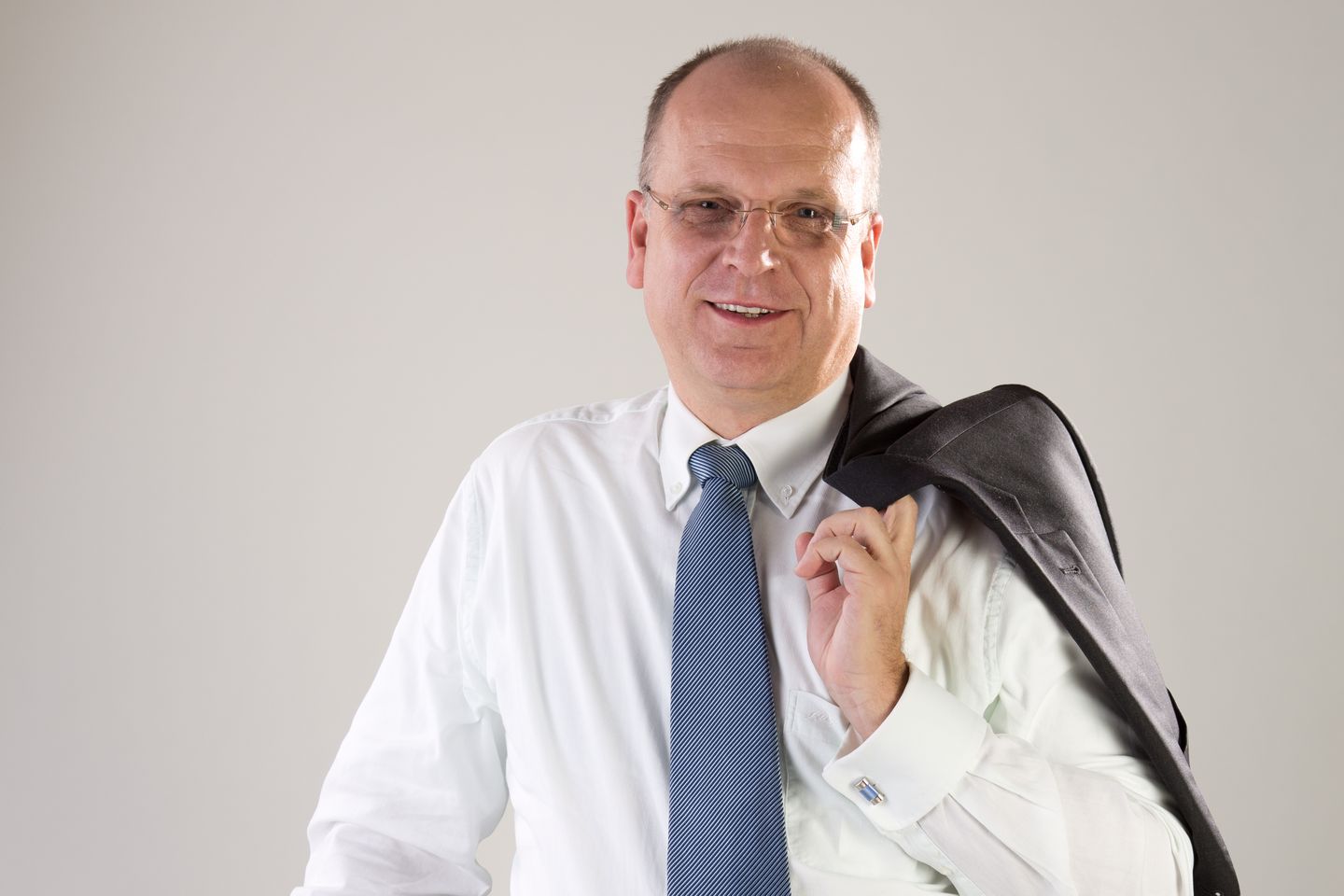 Seit nunmehr über 20 Jahren ist Herr Rudolf im Bereich Mobilität mit digitalen Anwendungen tätig. Begonnen hat alles mit einfachen Tracking&Tracing Tools aus denen professionelle Fleet Management Lösungen wurden. Elektronische Maut, Enforcement Systeme, City Access und elektronische Parkraumbewirtschaftung folgten.
Dann wechselte er zum Schienen-Gütertransport wo das Potenzial der Digitalisierung und auch die Komplexität enorm groß waren. Er startete das Projekt SmartCargo für die Rail Cargo Austria und begleite es auch heute noch auf der Seite des IoT Spezialisten und Lieferanten des Systems.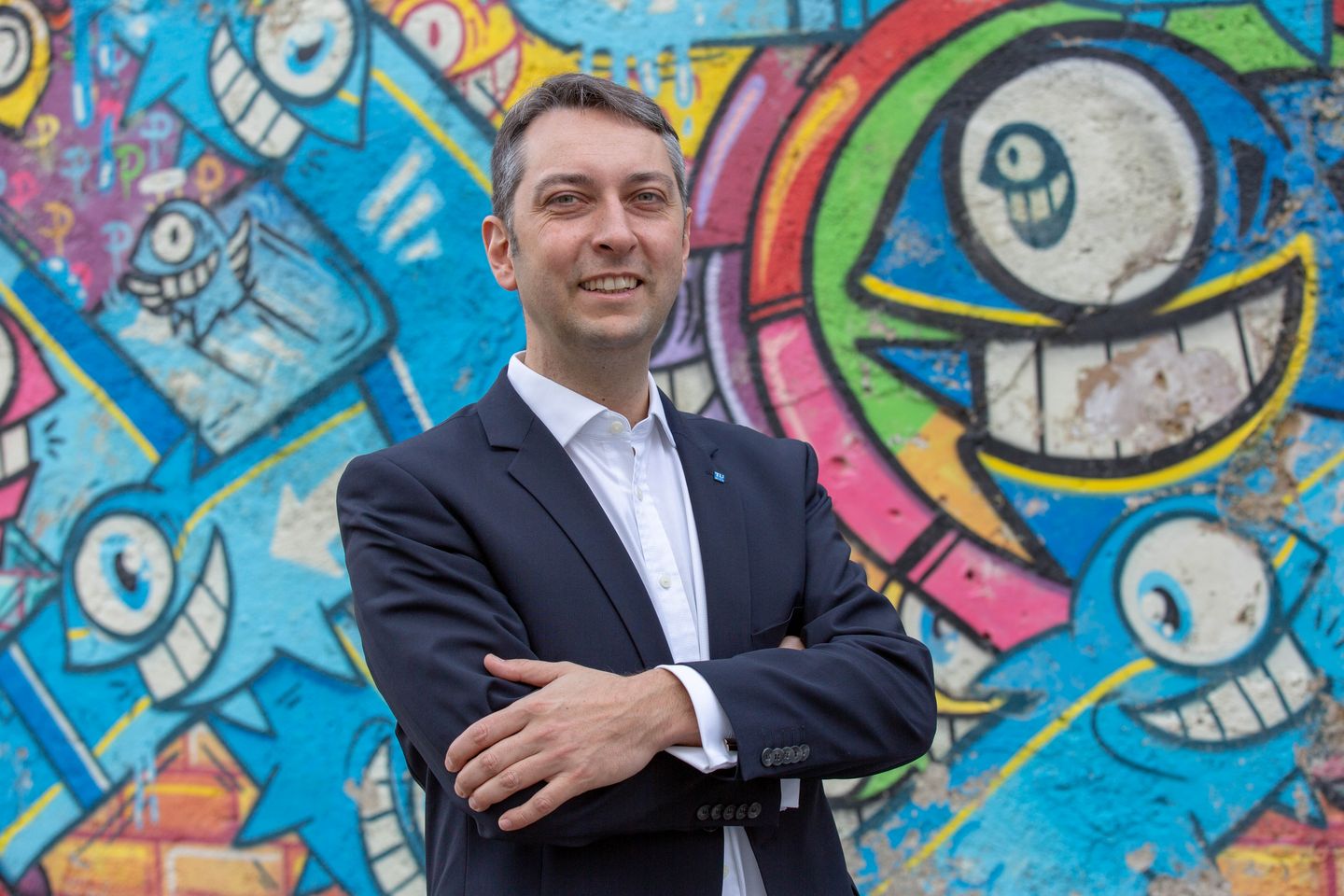 Univ.-Prof. Dr.-Ing. Sebastian Schlund ist 2017 BMK-Stiftungsprofessor für Industrie 4.0 an der Technischen Universität Wien und leitet dort den Forschungsbereich Mensch-Maschine-Interaktion am Institut für Managementwissenschaften (IMW). Seit dem 01.07.2019 verantwortet er zusätzlich den Geschäftsbereich "Advanced Industrial Management" bei der Fraunhofer Austria Research GmbH. Er forscht und lehrt im Themenbereich digital und automatisiert unterstützter Arbeitsgestaltung in der Produktion mit den Schwerpunktthemen Assistenzsysteme, Arbeitsorganisationsowie Mensch-Maschine-Partnership. Er ist Fachbeirat des Deutschen Montagekongress, Mitglied des Techno-Ökonomie-Forums (TÖF), der Österreichischen wissenschaftlichen Gesellschaft für Produktionstechnik (ÖWGP) sowie wissenschaftlicher Leiter der TU Wien im EIT Manufacturing.
Im Februar 2022 hat die Österreichische Wissenschaftliche Gesellschaft für Produktionstechnik (ÖWGP) auf ihrer Hauptversammlung Univ.-Prof. Dr.-Ing. Sebastian Schlund zu ihrem neuen Präsidenten gewählt. Er wird sein Amt als Präsident der ÖWGP zwei Jahre lang ausüben und in seiner Amtsperiode den Schwerpunkt auf Nachwuchsförderung und das Thema Nachhaltigkeit legen.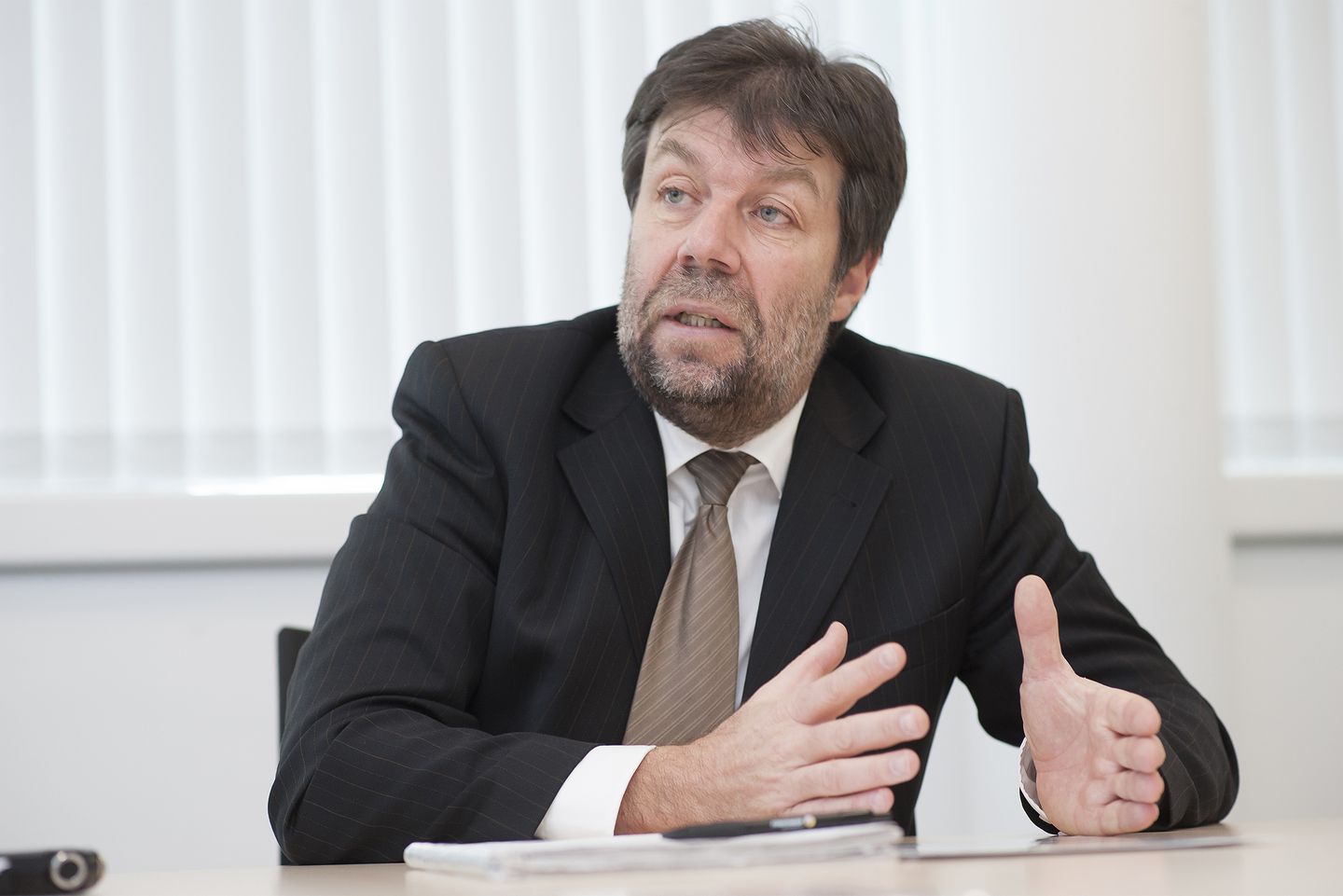 Dipl.-Ing. Dr. techn. Peter Schöggl studierte Elektrotechnik an der Technische Universität Graz und promovierte an der gleichen Universität. Seine Dissertation wurde mit dem Österreichischen Automotive-Entwicklungspreis ausgezeichnet. Seit 1996 arbeitet er bei AVL List GmbH und ist Vice Presindent des Business Field Racing. Seit 2011 ist er CEO von der der österreichischen Fahrzeug- und Motorakustik GmbH. Er unterrichtet "Autonomous Driving and Alternative Vehicles" an der TU Wien und "High Performance and Race Engines" und "Racing Engines" an der TU Graz.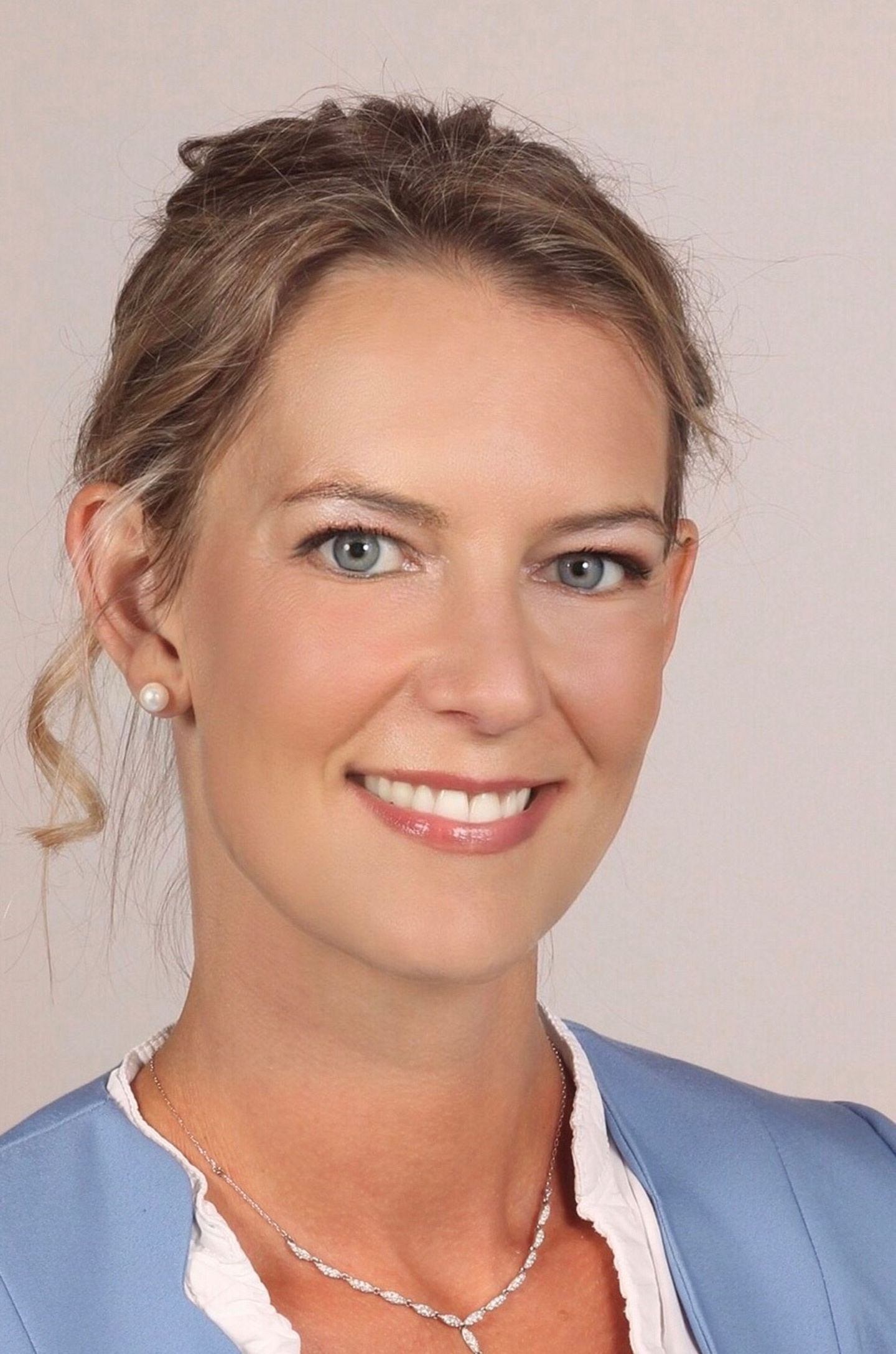 Dr. Sandra Stein leitet den Bereich Forschung bei der Fraunhofer Austria Research GmbH und studierte an der RWTH Aachen und promovierte im Bereich Verkehrswesen und Logistik im Themenfeld der Binnenschifffahrt. Vor ihrer Promotion war sie u.a. bei der Fédération Internationale de Football Association (FIFA) beschäftigt, bevor sie in den wissenschaftlichen Bereich wechselte. Seit 2011 ist sie bei der Fraunhofer Austria Research GmbH im Bereich Forschung tätig und leitet diesen Bereich. An der TU Wien betreut sie Dissertationen, Diplom- und Masterarbeiten und Lehrveranstaltungen.
Ihre Forschungsschwerpunkte sind Transportlogistik, insbes. Physical Internet, kollaborative Transportnetzwerke, integrierte Transport- und Produktionsplanung, FTI in der Logistik, Logistik-Cluster, die sich in einer Vielzahl an Publikationen widerspiegeln. Sie leitet diverse öffentlich geförderte Projekte, wie z.B. das österreichische Mobilitäts-Leitprojekt "PhysICAL - Physical Internet through cooperative Austrian Logistics".
Mag. Marlene Suntinger ist Koordinatorin im Mobilitätslabor mit Schwerpunkt Innovation am Salzburger Institut für Raumordnung. Sie ist als Vortragende bei den Salzburger Medienfrauen der Stadt Salzburg tätig und war an zahlreichen Forschungs- und Entwicklungsprojekten wie der "SimpliCity" und der "Haltestelle 4.0" tätig. Zudem hat sie in Kooperation mit nahmen haften Mobilitätsunternhmen gearbeitet wie der ÖBB und dem Salzburger Vekehrbund.
The above faculty represent a selection of our lecturers.