Leadership Retreat
We equip leaders in the three relevant disciplines of leadership: self-leadership, team leadership and leadership in change processes.
Our Leadership Retreat focuses on the topics of leadership and organization and you will deal intensively with the topic cluster of leadership - on an individual level, on a team level as well as on an organizational level.
In addition to behavioral science as theoretical inputs and discussions, group dynamic exercises and outdoor elements are a central part of the Leadership Retreat. The intensive exchange and thorough reflection in a trusting environment enable the transfer of what has been learned into practice.
Acquire your necessary skillset as a leader of the future
Your Key Learnings from the Leadership Retreats
You will learn to explain the basics of behavior and the role of leadership in organizations.
You will learn to recognize and differentiate between different leadership styles.
You will develop an understanding of how individual abilities, group dynamic processes and organizational framework conditions affect motivation and how behavior in organizations (Organizational Behavior) comes about.
You will learn how you as a leader can influence your team, how you can influence group processes in terms of team development and what role the elements of a group (e.g. goals, roles, norms, cohesion) play in this.
You will deal with the dynamics that change processes unfold and learn what depth changes can take.
You will be able to determine how leaders can influence change processes and what forms of resistance can be expected.
You will learn to define the development dynamics of organizations on a structural, processual and cultural level, know which change architectures can fit your organization and learn to design change processes!
>> Experiential and applied learning, as well as intensive exchange and interaction in small groups, will elevate your leadership skills to a new level and strengthen your self-image as a leader. <<
Target group
We address (prospective) executives and managers of all levels who want to deal intensively with the topics of leadership and management.
People from all levels of the company will benefit equally from the intensive exchange with each other and the experiential learning in the Leadership Retreat.
Certificate

Certificate of participation from TU Wien or possibility of crediting to the Management & Technology MBA programs when writing a reflection paper.

Didactics

Theoretical content, group dynamic exercises (indoor as well as with a light outdoor character), case studies, simulations, collegial case consultation (for working with your own leadership challenges), reflections and discussions.

The Leadership Retreat takes place in small groups (12-18 participants) in order to enable an intensive examination of the topic as well as discussions and exchange of experiences in a setting that promotes trust.

Dates

3 training blocks of 3 days each, full day

Module 1: Organizational Behavior & Leadership Basics: Mastering challenging leadership situations

Wednesday, February 02 - Friday, February 04, 2022

Module 2: Leadership, Teams & Communication: Understanding and leading teams efficiently

Thursday, February 17 - Saturday, February 19, 2022

Module 3: Leadership, Organization & Change: Designing and managing change processes

Thursday, March 03 - Saturday, March 05, 2022

Venue

Seminar hotels in the surroundings of Vienna

Covid-19 Prevention

The training takes place in classroom form in compliance with the applicable safety and hygiene regulations. In addition to these measures, COVID-19 antigen rapid tests are carried out on our participants and lecturers before each module block in order to increase the safety of everyone.

Participation Fee

The participation fee is EUR 4,890 (VAT-free, excl. travel and accommodation expenses). For CEC-Alumni a reduced participation fee of EUR 4,190 (VAT-free, excl. travel and accommodation expenses) applies. Room contingents in the seminar hotels will be pre-booked, we kindly ask you to settle the accommodation directly with the hotel.

Registration

Language

The Leadership Retreat will be held in English. For the time schedule of the Retreat in German, please visit our German website.
Faculty
Our lecturers have a scientific background with many years of relevant training experience. They combine theoretical input with a strong focus on practical implementation.
Prof. Dr. Wolfgang H. Güttel is University Professor for Human Resources and Corporate Management at the Institute of Management Sciences and Dean of the Continuing Education Center (CEC) at the TU Wien. His research is dedicated to leadership, strategy & change management.
From 2009 to 2020, he was Institute Director for Leadership and Change Management at Johannes Kepler University (JKU) Linz and also Dean and Co-Managing Director of LIMAK Austrian Business School at JKU between 2011 and 2015. Previously, he worked at the Universities of Kassel, Hamburg, Liverpool and Padua as well as at WU Vienna.
Prior to his academic career, he worked as a management consultant at Daimler-Benz AG, Diebold Management Consulting and has since been the owner of Güttel Management Consulting, Training & Research. His research focuses on leadership, strategic change and learning in complex and dynamically evolving environments.
His work has been published in various books and scientific journals (e.g. Human Relations, Academy of Management Learning & Education, Management Learning or International Journal of Management Review). In addition, Prof. Wolfgang Güttel is also active in leadership development and consulting and actively supports executives and companies in the areas of leadership, team development, organizational design, strategy and change management.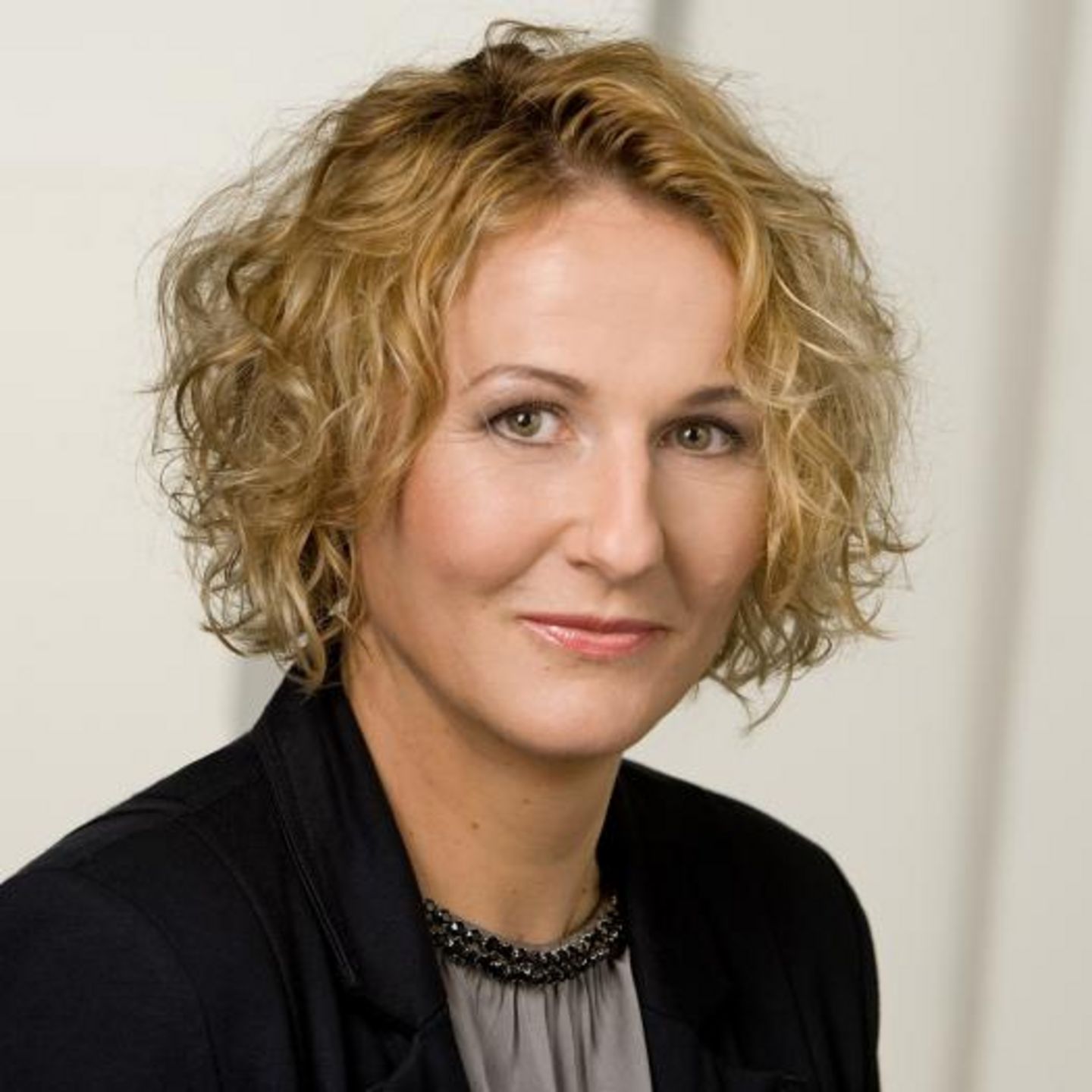 Sabine Köszegi has been a professor at the Institute for Management Sciences, opens an external URL in a new window at TU Wien since 2009, where she heads the Department of Labor Science and Organization. She studied business administration at WU Wien and the University of Illinois (USA) and received her PhD in social and economic sciences from the University of Vienna.
She heads the interdisciplinary Doctoral College (DC) on Trust in Robots – Trusting Robots, opens an external URL in a new window and is academic director oft he MBA program Innovation, Digitalization, and Entrepreneurship.
Her research focuses on Social Robotics, New World of Work and Organization and Gender Studies. She is currently working on new information and communication technologies (digitization and robotics) and managing conflicts within and between organizations.
As a member of the High-Level Expert Group on AI of the European Commission, opens an external URL in a new window and Chair of the Austrian Council of Robotics and Artificial Intelligence, opens an external URL in a new window Prof. Köszegi is represented on renowned committees.