Aspiring Leaders - my first 100 days in a Leadership Role
With the TU Wien ACE, we offer state-of-the-art knowledge transfer in the field of leadership & management in a compact format, with practical relevance & academic focus. The 3-day program Aspiring Leaders provides participants with valuable knowledge from the intersection of professional leadership expertise X leadership mindset:
A successful business strategy is always linked to the right mindset of the leader. Both in terms of individual development as a leader, as well as for the collective interaction in the team and in the company itself. The new concept "the value chain of leadership" (Univ. Prof. Dr. Wolfgang Güttel, Dr. Astrid Kleinhanns-Rollé) shows strategic and future-oriented handlings for (future) leaders, brings inspiration for the own everyday life as a team leader and input for the regular exchange with the own employees.
Format: 10-18 participants
Didactics: Theoretical content, group dynamic exercises (indoor as well as outdoor), case studies, simulations, collegial case consultation (to work with own leadership challenges), reflections and discussions.
Language: German or English
Venue: seminar hotel in the Vienna area
Participation fee: the regular participation fee is EUR 1,590.00. For TU Wien Graduates a reduced participation fee of EUR 1,490.00 applies (each VAT-free, excl. travel and accommodation expenses).
Room allotments in the seminar hotels will be pre-reserved, we kindly ask you to settle the overnight stays directly with the hotel.
Degree: Certificate of attendance from TU Wien or certificate of 4 ECTS points.
Registration: Please fill in the registration form, sign it and send it together with all necessary documents (according to the registration form) to compact-programs@tuwien.ac.at. A short preliminary discussion with the program managers is a prerequisite for participation.
Ihre Key Learnings
The retreat will focus on the three dimensions - Execution, Engagement, Enhancement - of the value chain of leadership concept. Based on the three Es, the leadership areas in the team, in the company and in one's own actions will be highlighted:
Leading Yourself: Execution with Prioritizing, Assigning (situational leadership), Motivating, Connecting (individual) and Individual (Enhancement incl. Assessment).
Leading Your Team: Tracking (Meeting-Structures - i.e. Communication), Connecting (between Team Members), Trusting as well as Team and Structures
Leading the Organization & Change: Coupling Strategy and Organization as well as Change Management
Together with the lecturers of the Aspiring Leaders compact program, the group focuses on the individual starting situations of all participants. At the end of the retreat, each participant can take home his or her own "roadmap" for the first 100 days in a new leadership role.
3-days Compact-Program
3 training days, full day (09.00-18.00), held in German or English will be announced when scheduled
Young Leaders & aspiring leaders looking for exchange & inspiration
With our Aspiring Leaders program, we offer young executives the opportunity to get to know and define their own (new) role in the field of management & leadership and to sharpen it for future challenges.
The short program offers know-how in a time-optimized framework. In addition to getting to know current methods and concepts from the areas of management & leadership, practice-relevant examples are worked on in the group, illuminated differently based on the individual experiences of the participants and discussed together. The special feature of the retreat are varied in- & outdoor team challenges, which contribute to a unique, unforgettable experience in a trusting framework.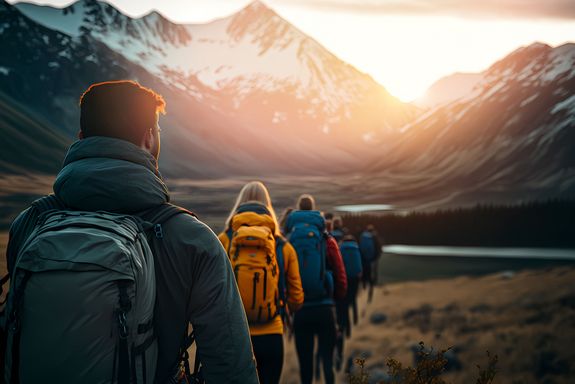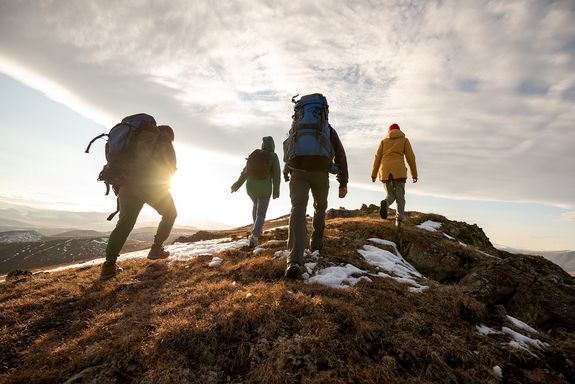 Lecturers
Our lecturers come from science and practice with many years of relevant training experience. They combine theoretical requirements with a pronounced orientation towards implementation.
Wolfgang H. Güttel is University Professor of Human Resources and Business Management at the Institute of Management Sciences and Dean of the Academy for Continuing Education (ACE) at TU Wien. His research is dedicated to leadership, strategy & change management.
From 2009 to 2020 he was Institute Director for Leadership and Change Management at Johannes Kepler University (JKU) Linz and also Dean as well as Co-Managing Director of LIMAK Austrian Business School at JKU between 2011 and 2015. Previously, he worked at the Universities of Kassel, Hamburg, Liverpool and Padua as well as at WU Vienna.
Prior to his academic career, he worked as a management consultant at Daimler-Benz AG, Diebold Management Consulting and has since been the owner of Güttel Management Consulting, Training & Research. His research focuses on leadership, strategic change and learning in complex and dynamically evolving environments.
Astrid Kleinhanns-Rollé is a university assistant (postdoc) at the Leadership & Strategy Research Group at the Institute of Management Sciences at the TU Wien. As Managing Director, she co-founded the WU Executive Academy at the Vienna University of Economics and Business in 2004 and led the business school over 16 years to become an internationally recognized provider of management and leadership development. Prior to that, she worked as a management consultant for the Boston Consulting Group.
Astrid Kleinhanns-Rollé spent academic research periods at Harvard University (Program On Negotiation), MIT Sloan School of Management (Leaders for Manufacturing Program) and the National University of Singapore (Center of Best Practices). Her teaching and research activities include Online Education & Learning, Leadership Development, and Virtual Teams. She received her PhD in Economics from Johannes Kepler University Linz in cooperation with MIT Sloan School of Management.