LEGO Serious Play - Maximize the Potential of Teams
Students and alumni of the CEC have already had two opportunities to experience the impressive power of this creative and agile problem-solving method. LEGO® SERIOUS PLAY® (LSP) allows teams playfully to think more creatively and communicate more effectively. Thus, they are able to achieve more innovative results that are better shared by everyone involved.
What is LEGO Serious Play?
LSP is a moderated and scientifically based process for a more creative, communicative and conflict-free collaboration between groups and teams. You could also say: "Thinking with your hands". LSP was developed by the renowned Swiss IMD (International Institute for Management Development) based on the findings of learning and brain research, psychology and organizational development.
Proven applications of LEGO Serious Play
LEGO Serious Play is particularly useful when creative solutions and a common understanding of complex problems need to be developed. Especially when there is not only one answer. With LSP, the potential of groups or teams is maximized in a playful way and an appealing working atmosphere of openness and creativity is created.
In this interactive workshop the participants could try out the method for themselves. They also learned about the areas of application for which LEGO Serious Play is suitable. After the seminar, they are now able to solve simple tasks in groups themselves with this method.
Follow-up seminars planned
Do you also want to learn how to think more creatively and communicate more effectively? Further seminars on this topic are planned. If you are interested, you are welcome to make a non-binding reservation now at alumni@cec.tuwien.ac.at.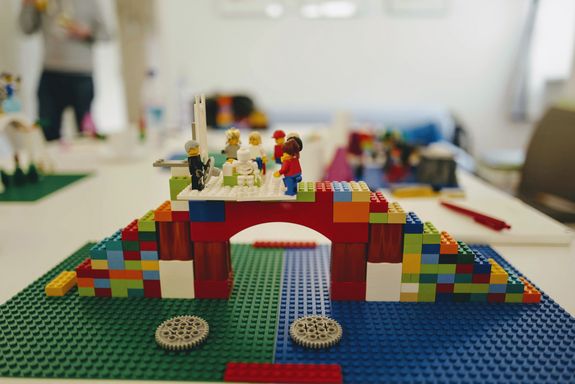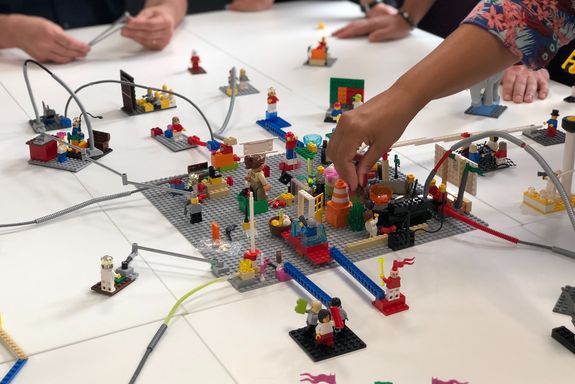 Comments on the seminar
The Lego Serious Play Workshop was the perfect opportunity for me to get to know the methodology and the underlying concepts. Conclusion: super suitable for many questions as a supplement or replacement of existing workshop methods. We had a mixture of "hands-on" workshop modules and reflection on the different modules and techniques. The "blueprint" was particularly important in order to conduct a short workshop. So Eric not only aroused our enthusiasm, he also helped us to continue on our own. Thank you very much and definitely highly recommended!
Thanks again for organizing this exciting and entertaining workshop. My take-away is the playful and creative approach and the fact that LSP can be used for almost all challenges. I will put what I have learned into practice immediately, together with my team!
Eric Hofmann

Eric Hofmann is a certified LEGO® SERIOUS PLAY® facilitator and has more than a decade of experience in facilitation, team leadership, management and digitalization.