Free tickets for TEDx TU Wien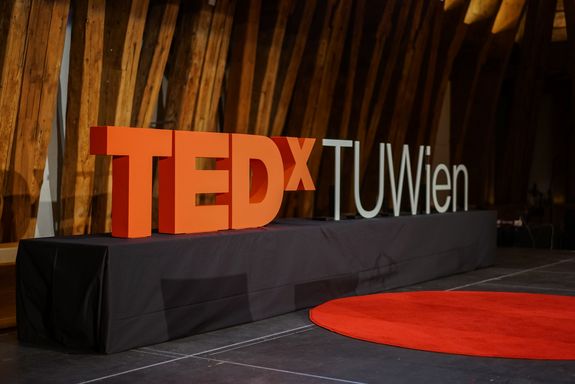 Under the motto Uncharted – Navigating the Frontiers of Knowledge, the sixth edition of TEDx TU Wien will take place on December 10, 2023. TEDx (Technology – Entertainment – Design) is an annual event that brings unique ideas to the stage. In addition to exciting TEDx TU Wien Talks and outstanding performances, you can expect an exhibitor area with innovative start-ups and countless networking opportunities.
Ideas worth spreading
This year, Prof. Sabine Köszegi, Professor of Work Science and Organization at the TU Wien and Academic Director of the Executive MBA Innovation, Digitalization & Entrepreneurship, opens in new window, will also hold a TEDx TU Wien Talk. The talks cover a broad spectrum in terms of content and deal with hot topics such as
Innovative Ideas
Artificial Intelligence
Sustainability and Circular Economy
Science, Society and Technology
Economy and Development
Free tickets for ACE Alumni
We are giving away four free tickets to this inspiring event. If you would like to win a ticket, please write an email with the subject "TEDx TU Wien" to alumni-ace@tuwien.ac.at. The deadline for entries is November 8, 2023. The winners will be selected at random and notified by email. Only alumni of the ACE of TU Wien are eligible to participate. The legal process is excluded.
About the event
TEDx TU Wien will take place on Sun December 10, 2023 from 10:00 a.m. to 7:00 p.m. in the Kuppelsaal of TU Wien. More information at https://www.tedxtuwien.at/#home, opens an external URL in a new window